15 Super Bowl Party Desserts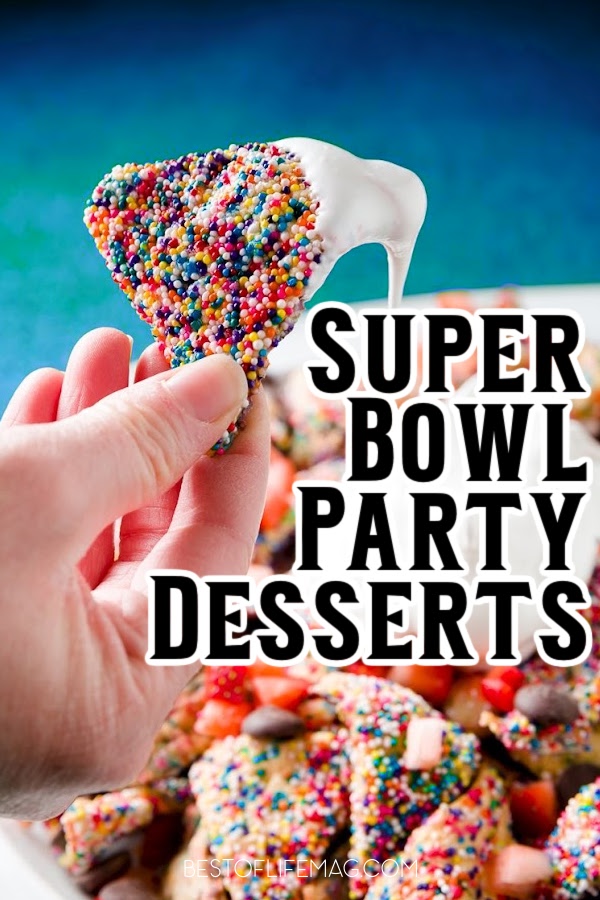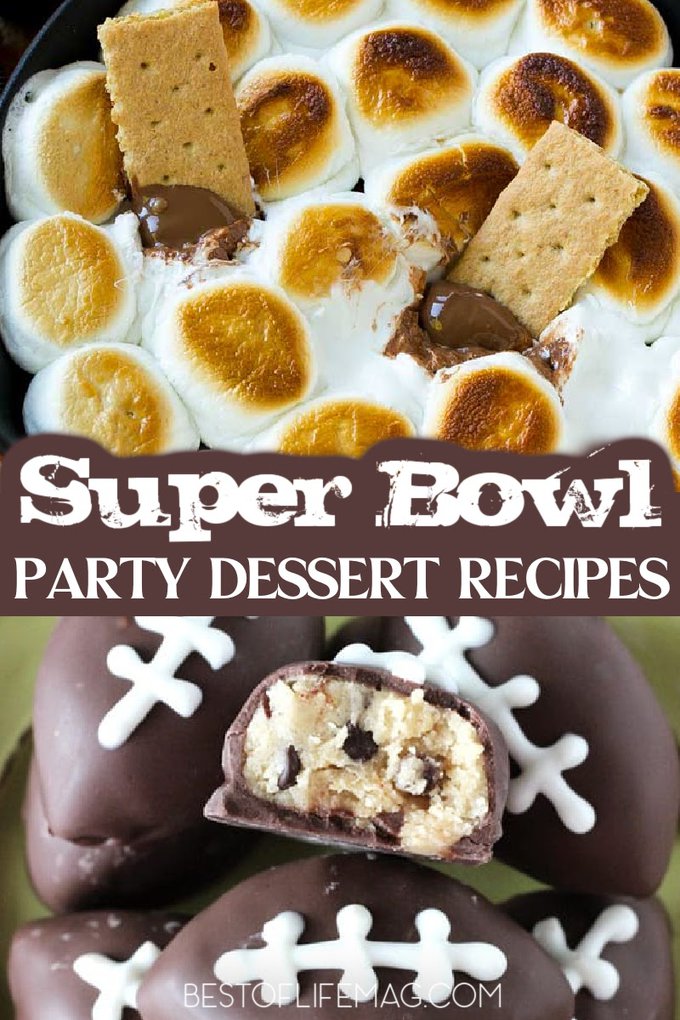 During a Super Bowl party, the menu should consist of appetizers, maybe a main dish of some kind, but mostly finger foods and drinks. If you're really creative, you can make everything pair well together.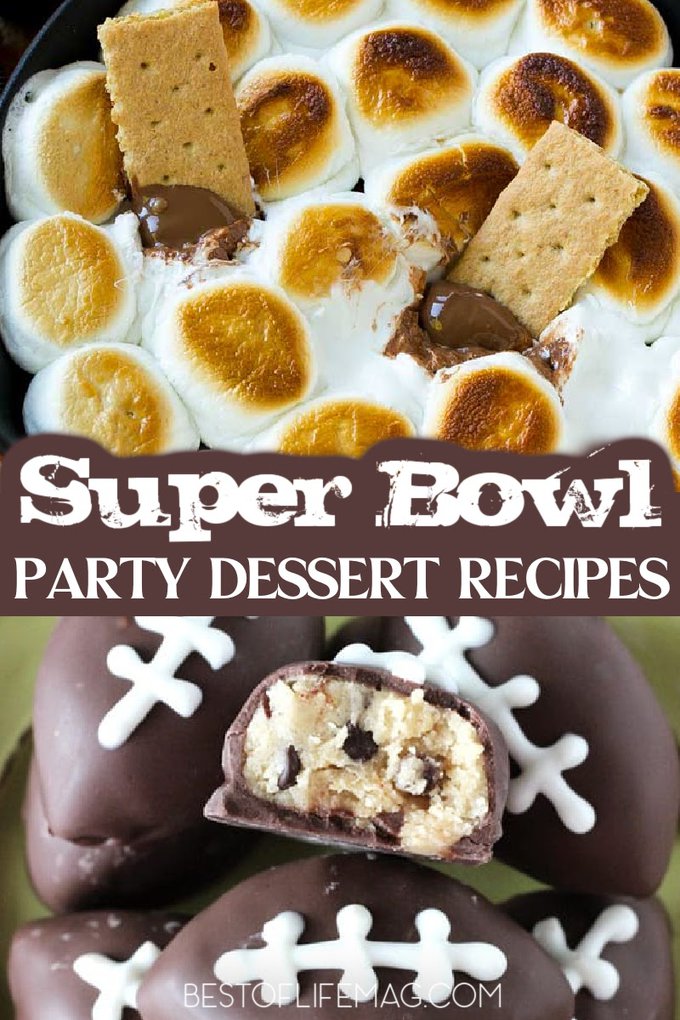 You don't have to print it out and hand it to guests but making sure you have what you need is the purpose behind the menu. Super Bowl Party desserts are a great way to amp up the party and keep guests happy during the big game.
What do you have on the menu at your Super Bowl party? Wings are almost a must. A game day party is not the same without wings. There are usually some healthy options like veggies, but no one touches those, do they?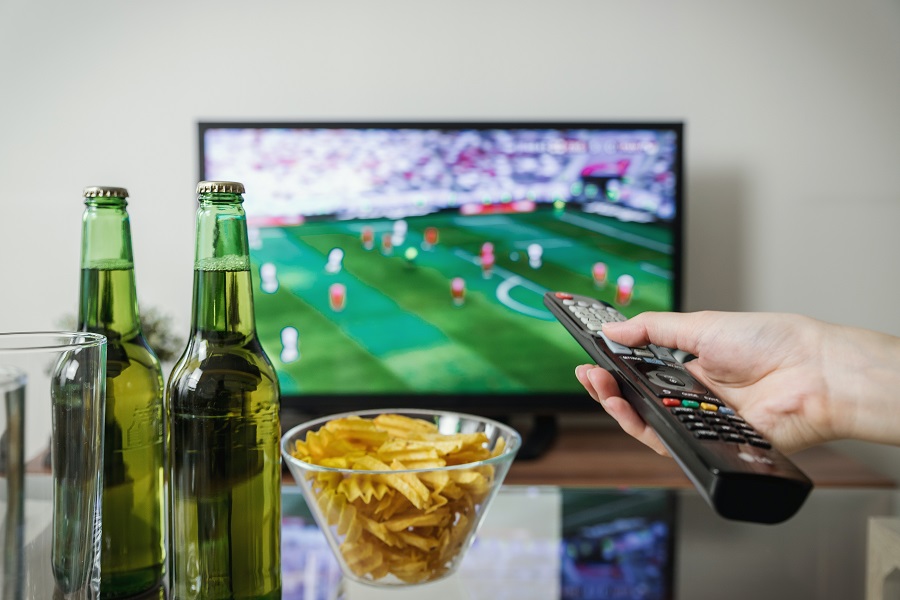 Then there are beer, burgers, chips, dips, and so many other finger foods. But you don't want to throw a party without something sweet. Super Bowl desserts are super easy to make and can have some entertaining themes.
The possibilities are endless, and you can do so much with these recipes. In fact, you may find that you have some wings left over, but no more desserts after everyone has gone.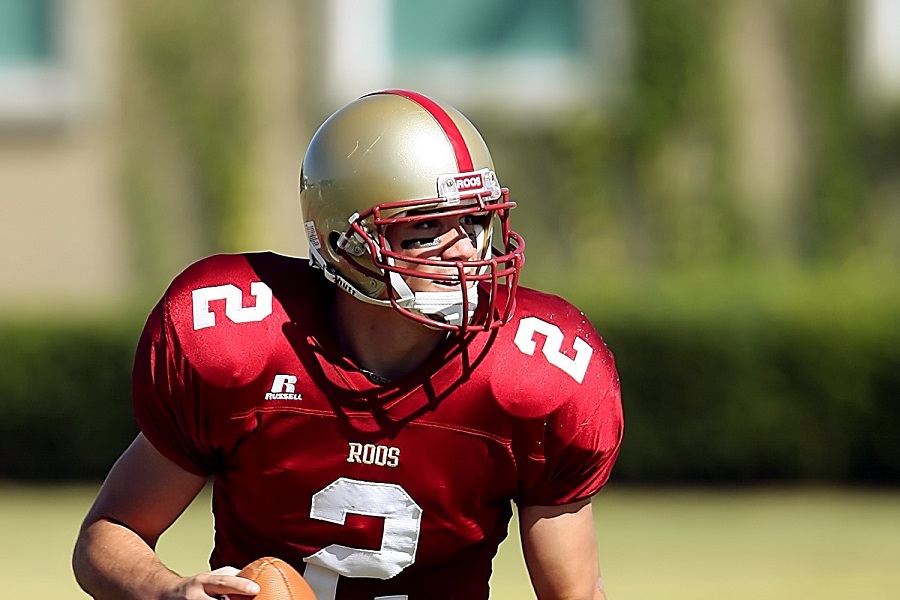 That's probably for the best. You may end up eating them all yourself and then rethinking life choices, all thanks to these amazing desserts.
The Best of Life Recipes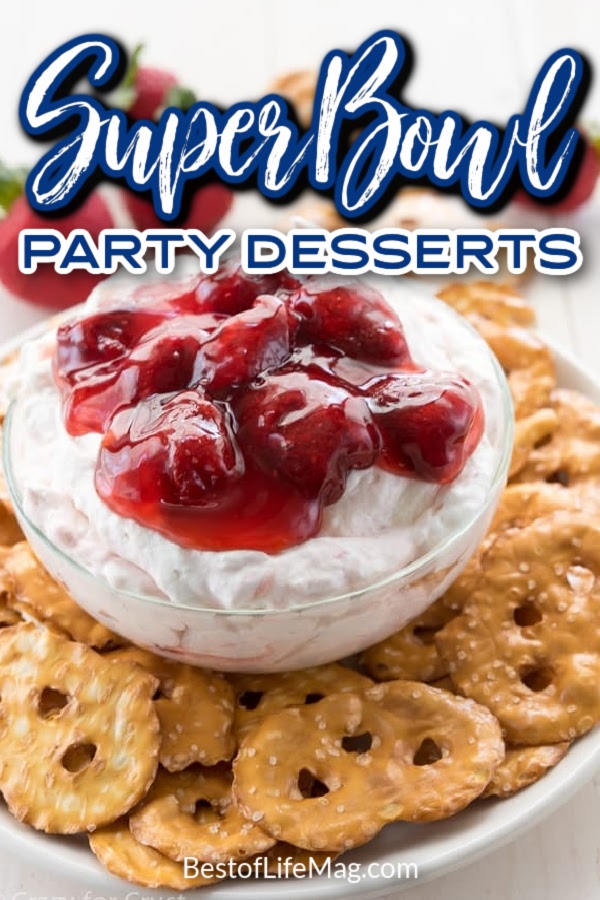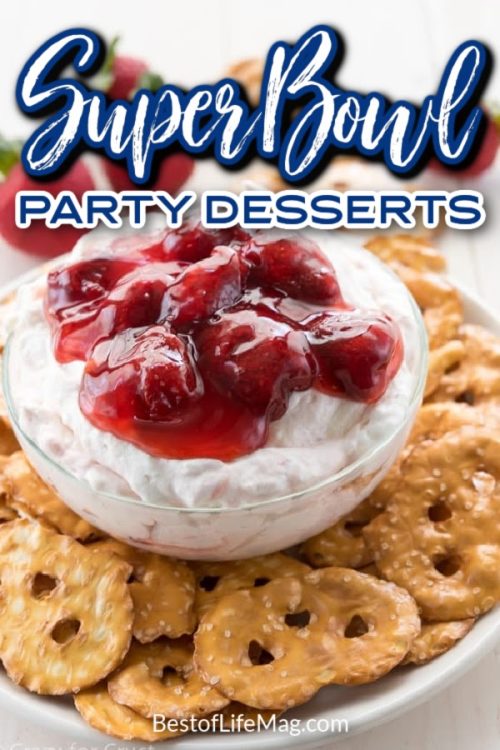 Super Bowl Party Desserts
Football Pretzel Sticks | She Saved
Cookie Dough Footballs | Life Love and Sugar
Nutter Butter Refs | The Girl Who Ate Everything
Football Oreo Truffles | Hoosier Homemade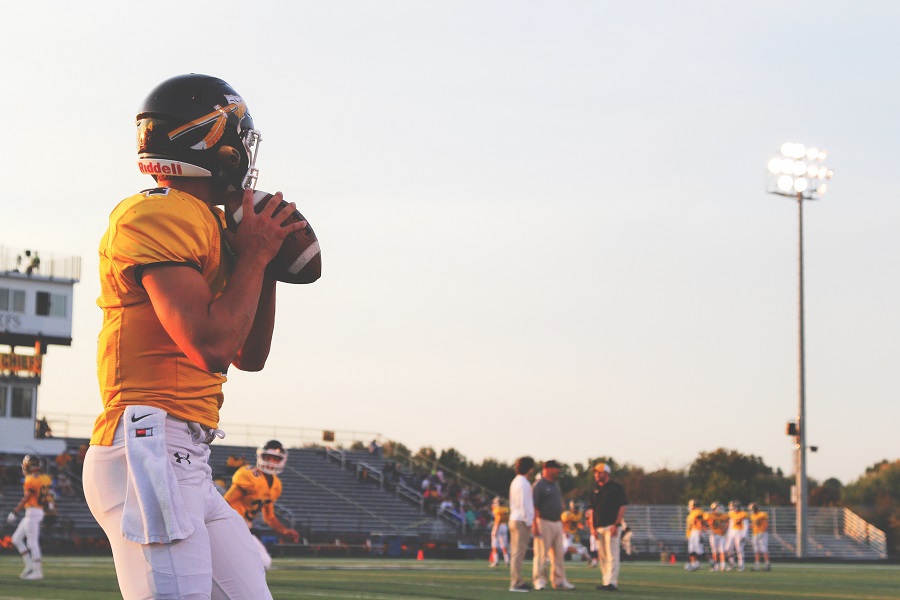 Super Bowl Serving
Start the party off right with some Super Bowl party appetizers, a great start to a great game. While your guests are enjoying the food, start making some Super Bowl cocktails, or just hand them a beer or soda.
Then, maybe after halftime, start busting out any of these desserts. Your party will be the one everyone wants to happen again next year. Enjoy the recipes and enjoy the game!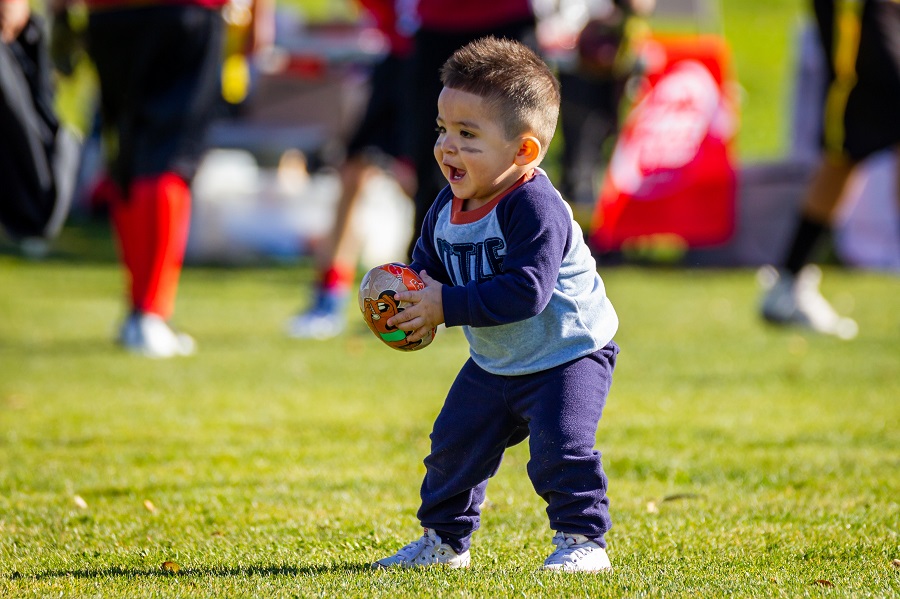 Just be warned, you may over-enjoy these desserts, but that is when you turn to healthier recipes to get back to where you were before game day.
Strawberry Pretzel Dip | Crazy for Crust
Team Rice Krispy Treats | Two Sisters Crafting (Change the colors to match your team)
Game Day Peanut Butter Cups | Tablespoon
Chocolate Cheesecake Football Shooters | The First Year Blog
Super Bowl Cupcakes | OMG Chocolate Desserts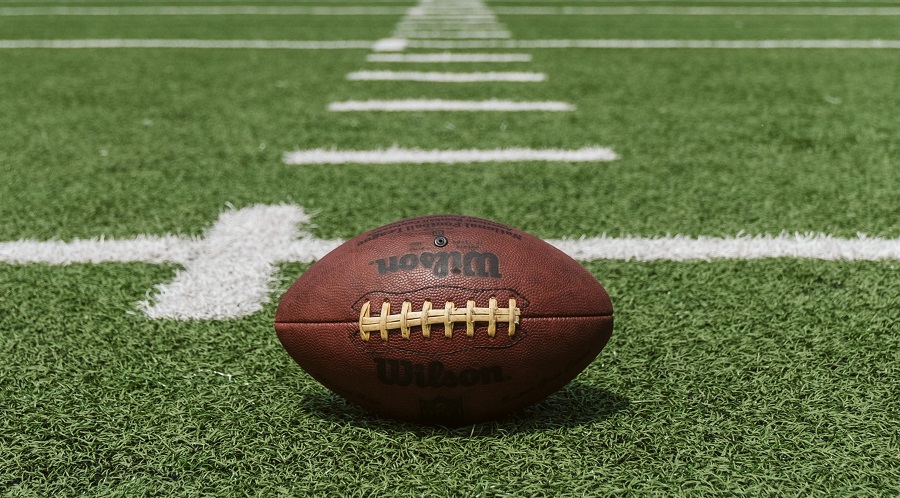 Any Game Day
There are many different ways to utilize these recipes, and a Super Bowl party seems to be the best. But you don't have to wait until then to make these desserts.
In fact, you can use Super Bowl party desserts for any type of game day. Want to use them for a baseball game day? Use white chocolate instead and red lining. You can even turn these recipes into basketballs if you'd like.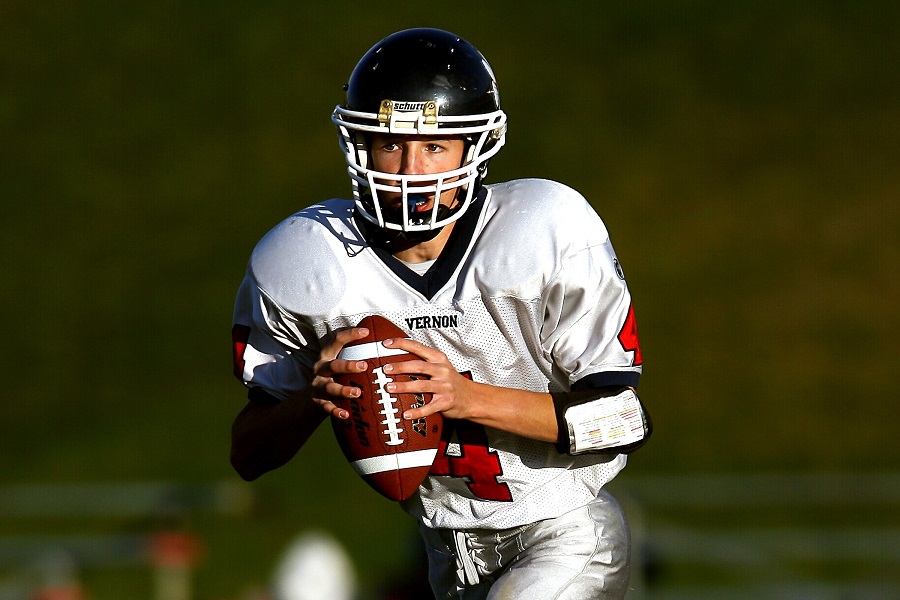 You will just need to get creative by changing the colors of the ingredients or adding a little something extra to get the desired results. Ultimately, game day desserts could cover just about any sport you want.
Cracked Snack | The Seasoned Mom
S'mores Dip | Dinner at the Zoo
Chocolate Football Apples | Hip 2 Save
Funfetti Dessert Nachos | Cupcake Project
Oreo Cookie Balls | Second Chance to Dream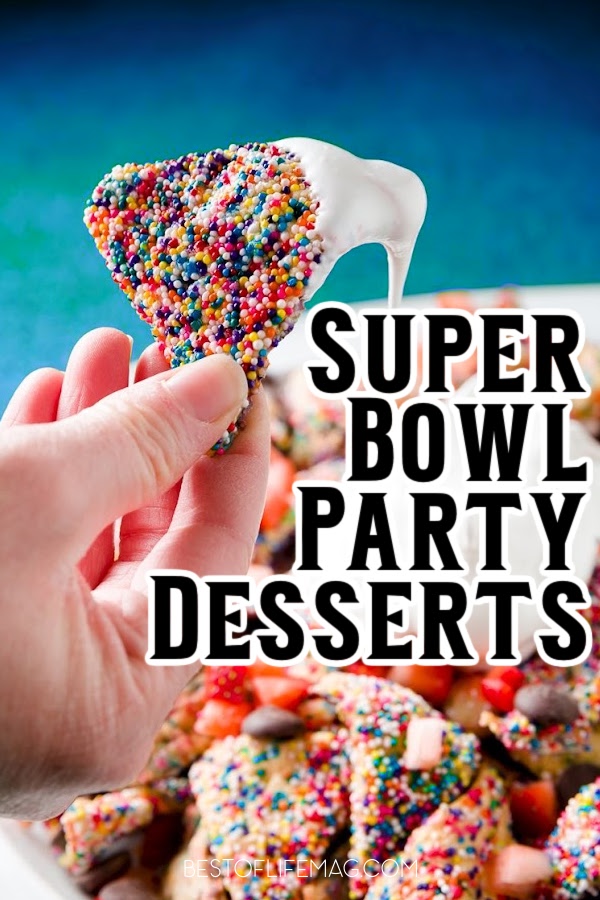 More Party Ideas
Margarita Pitcher Recipes that are Perfect for Parties | Desserts are necessary for parties but so are drinks. Margarita pitcher recipes can help you serve up drinks for the whole party with little effort.
Slow Cooker Dips: 30+ Recipes for Parties & More | Chips and dip are staples for parties as well. But you have not had chips and dip until you have made the dip from scratch in a crockpot at home.
30 Chili Recipes That Are Perfect for Parties | Chili is the perfect party food because it can easily be made in large quantities and can sit and simmer in a pot until served for hours.
Easy Macaroni and Cheese Crockpot Recipes | Macaroni and cheese feels like a child's recipe until you try making more adult, bacon filled macaroni and cheese recipes to enjoy.
Goat Cheese Guacamole Recipe | Simple Guacamole Recipe | What is a party without guacamole? It is a party that no one wants to attend, and everyone will avoid until there is guacamole available.Save