This site contains affiliate links. Please read our Policies for information.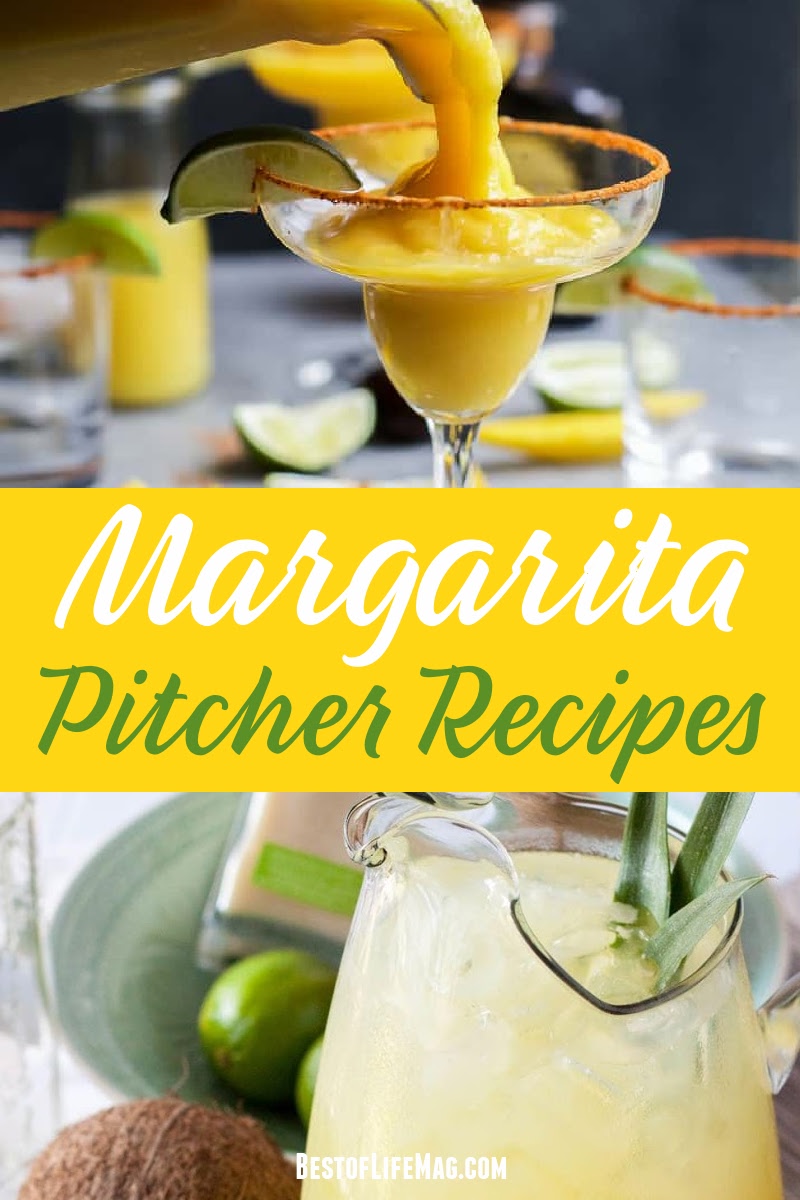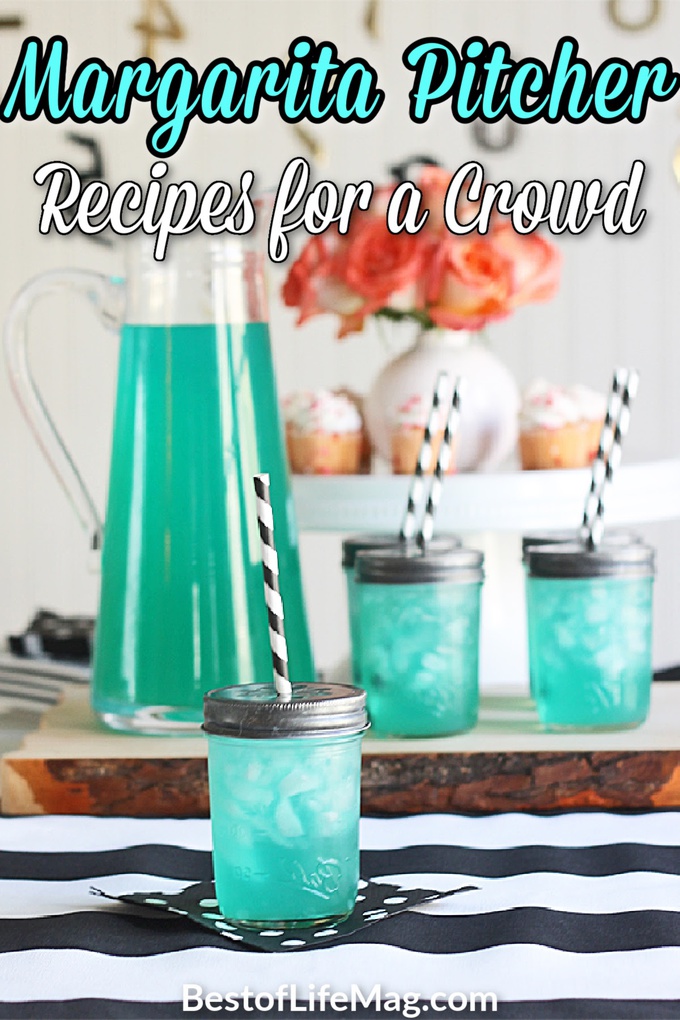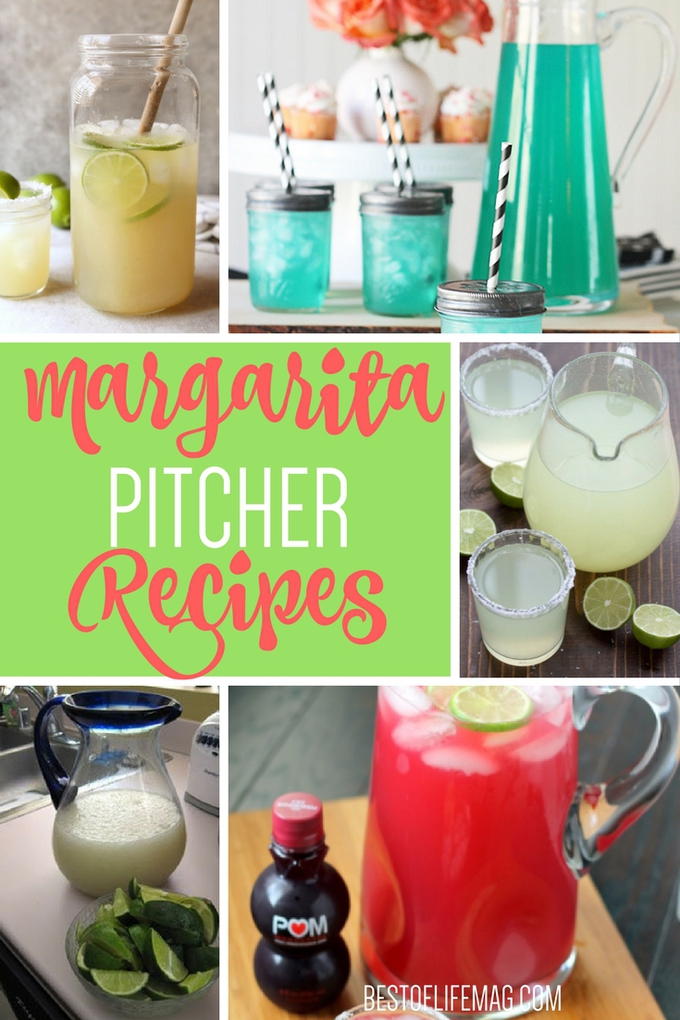 Margaritas and parties go together like peanut butter and jelly. There are many different ways to make margaritas for a party but one of them is better than the rest. A margarita pitcher is a perfect way to spread the joy of the best margaritas. Multiple pitchers with different flavors in each can really spice things up during your next party. Whether guests prefer their margarita on the rocks, blended with ice in a margarita blender, or with salty rims, enjoying margaritas from a pitcher is the way to go.
These margarita pitcher recipes are perfect for a crowd and make the BEST party drinks!.
Get our popular summer cocktail recipes ebook for only $2.99! These drink recipes are perfect for any thirsty desire!
When throwing a party there are many things to consider. However, what will your decor consist of? Will there be an actual meal or just snacks?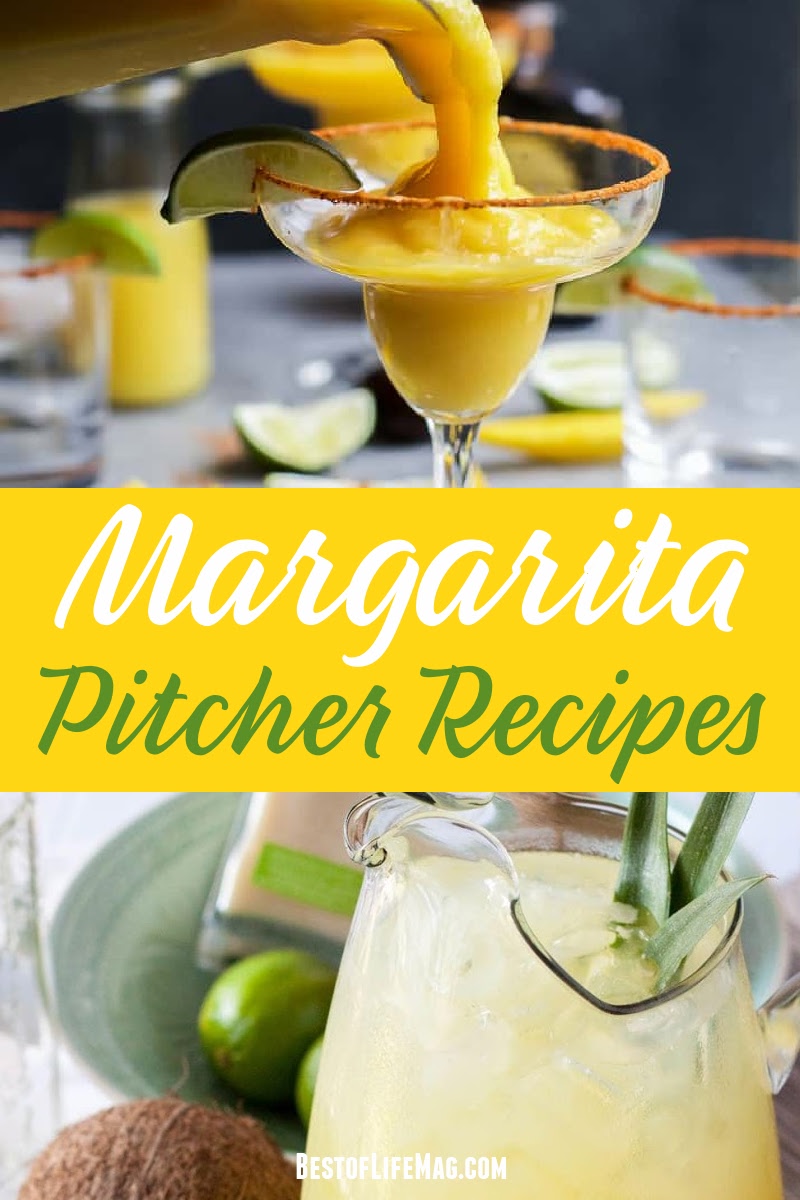 These recipes are like any other margarita recipes, only there is enough to fill a pitcher or two or more.
Perfect Pitcher Margaritas | Two Sisters Kitchens
Tin Can Margaritas | Completely Delicious
Best Margarita | Wine, and Glue
Margaritas on The Rocks | Texas Cooking
Three Ingredient Pomegranate Margaritas | My Suburban Kitchen
Margaritas
And lastly, what drinks will you serve the adults? One of the easiest questions will be the drinks. Margaritas are a must for almost every party where cocktails or drinks will be served. In fact, you can even enjoy your favorite margaritas in margarita pitcher recipes.
Limeade Margarita | Over the Hill and on a Roll
Beer Margaritas | Tammilee Tips
Pomegranate Pitcher Margarita | The Wicked Noodle
Raspberry Lemonade Margaritas | Crazy for Crust
Moonlight Margarita | The Shabby Creek Cottage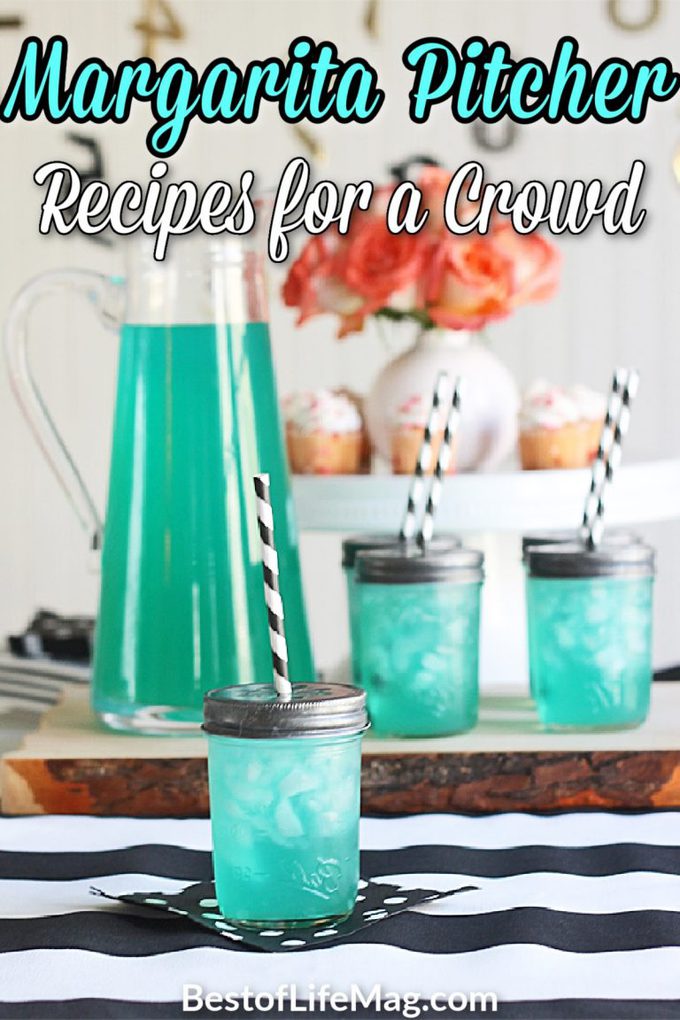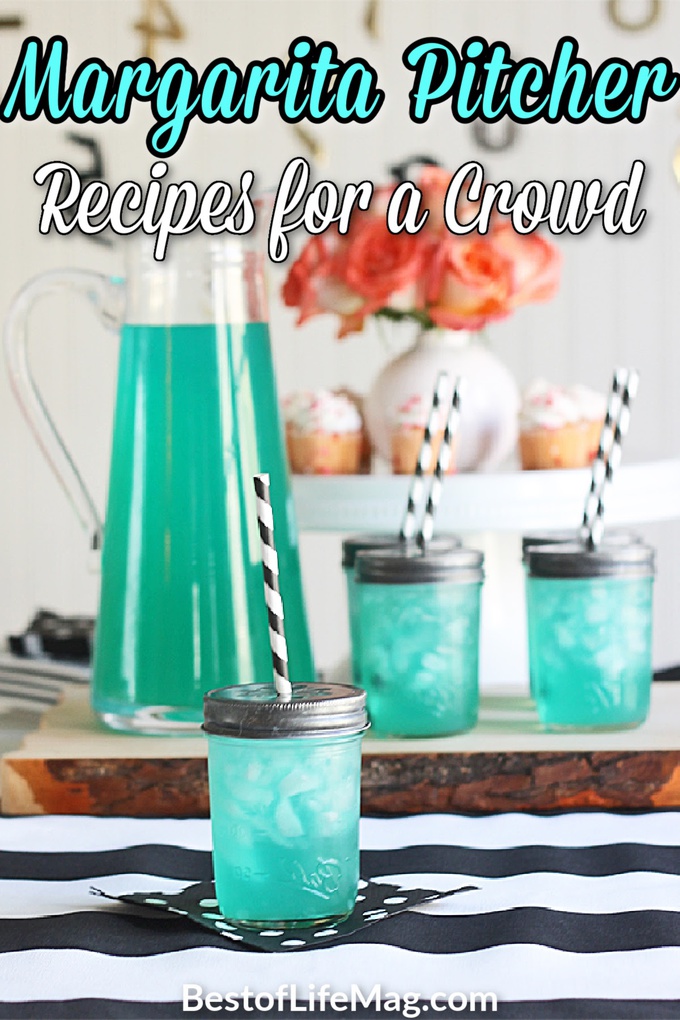 Why Pitchers
The only problem that must be solved is making sure everyone gets to enjoy the best margaritas at your party. The solution to that problem is by making margarita pitcher recipes. However, you may need a little help consuming the margarita pitcher recipes you make. However, you won't need help making the recipes. All of them are simple.
Coconut Margaritas | Basil & Bubbly
Frozen Mango Margarita | Joyful Healthy Eats
White Wine Margaritas | The Cookie Rookie
Cranberry Pitcher Margaritas | The Kitchn
Jalapeno Margarita | Popsugar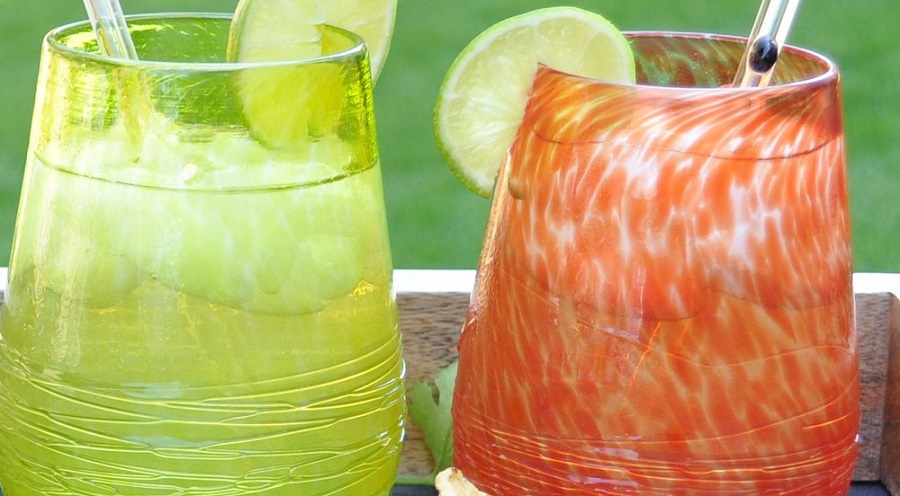 Enjoy Responsibly
Pitchers of margaritas are not just for crowds. In fact, you can have a fun night with your significant other or a small handful of friends. Of course, drinking responsibly is important. Make sure you either drink at home or have a safe plan to get home.
Best Frozen Margarita | Cupcakes & Cutlery
Watermelon Margarita | My Recipes
Margarita Sangria | Completely Delicious
Cherry Limeade Margarita | Life with the Crust Cut Off
Pink Prickly Pear Margaritas | Style on Main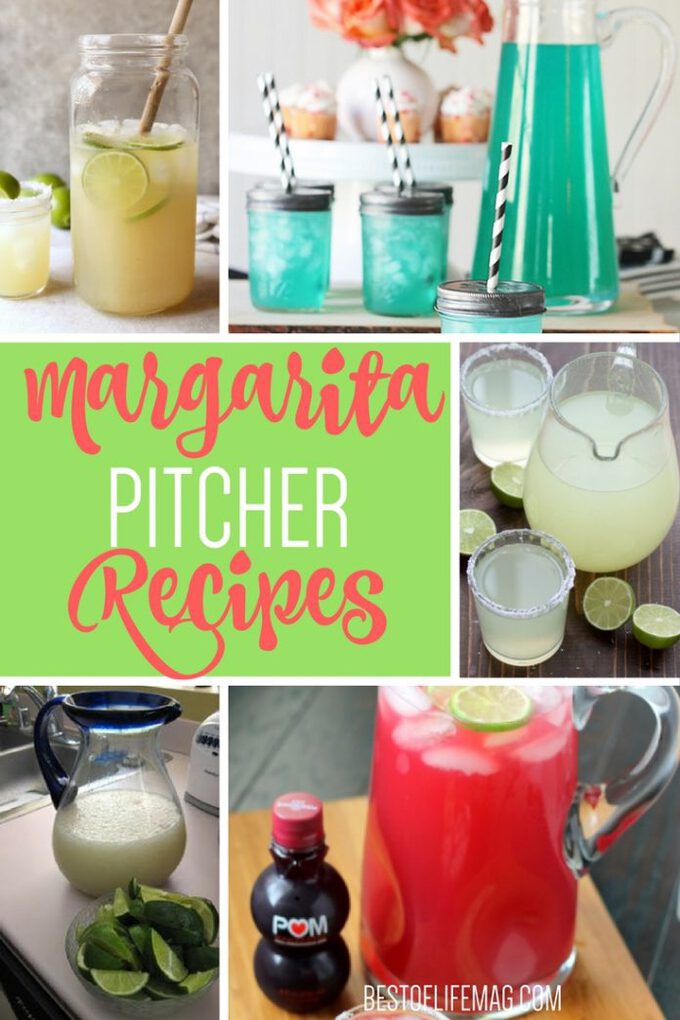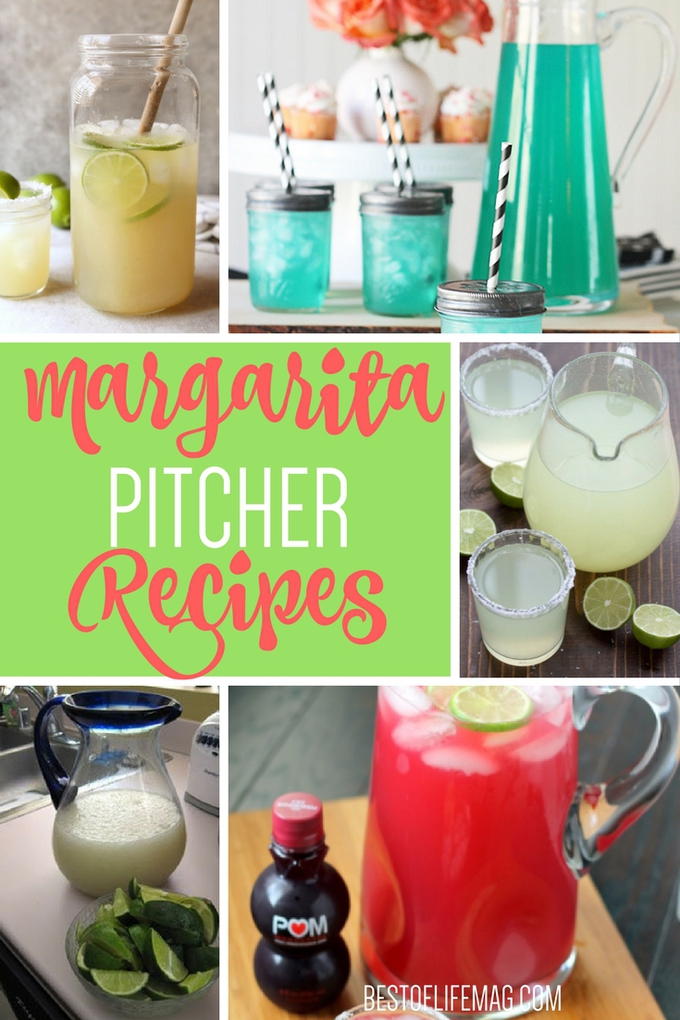 More Margaritas
Strawberry Jalapeno Margarita Recipe on the Rocks
Patron Grapefruit Margarita | Patron Grapefruit Cocktail Recipe
Patron Skinny Margarita Recipe {The Best Skinny Margarita}
Light Strawberry Margarita Recipe
Sparkling Blood Orange Margarita