This site contains affiliate links. Please read our Policies for information.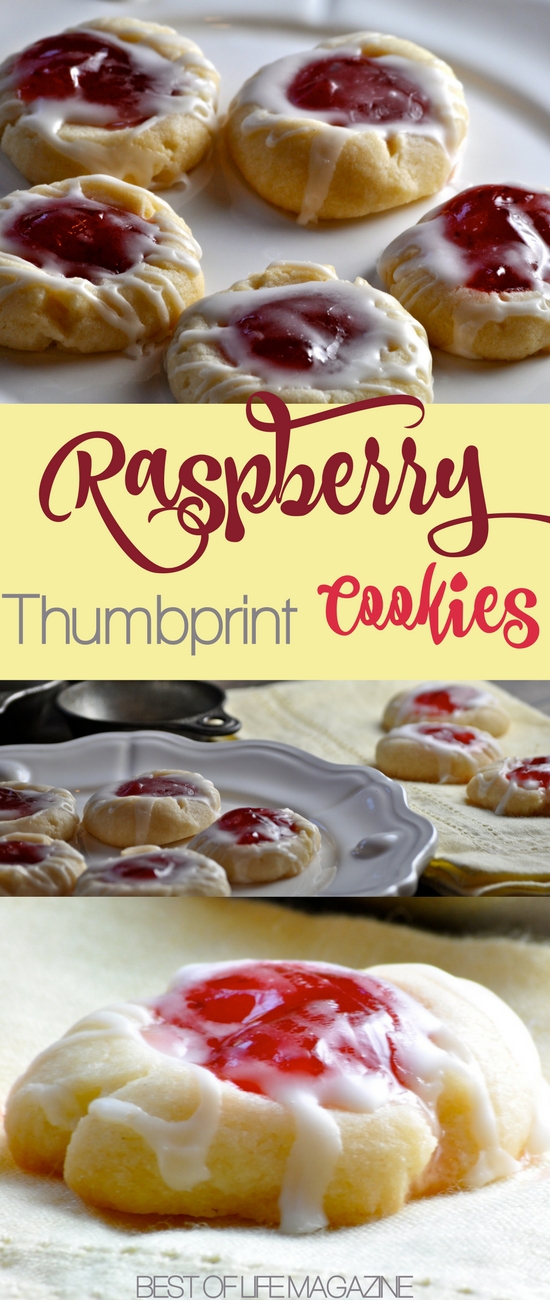 Are you looking for the best thumbprint cookies recipe? Look no further because this raspberry thumbprint cookies recipe is the most requested one that I make from people of all ages. I originally discovered this recipe over a decade ago in a teacher's lounge, so I don't know the original source. I just know it is beyond incredible and unique in flavor. While the flavors of this recipe are amazing, it's even better because there are no eggs.

Our raspberry thumbprint cookies recipe is easy to make and the most popular cookie recipe ever! They make the perfect dessert for parties or holiday gatherings and will be requested time and time again!
To be the best thumbprint cookie recipe, it needs to be both delicious and easy to make. This recipe fits the bill on both of those requirements and only takes about 30 minutes to prepare. The fact that it is completely egg free makes it a wonderful treat for those with egg allergies.
As with any recipe, there is some mess but no sticky egg spills. You can make cleanup even easier if you use a silicone baking mat. I've made this recipe numerous times and have learned a few tricks to get the best results.
When making this recipe, there are a few things to look for that will help you know it's done. When you are finished mixing all of the ingredients together, the dough should come off the edges of the mixing bowl cleanly. This lets you know you mixed it well and that it will form dough balls nicely.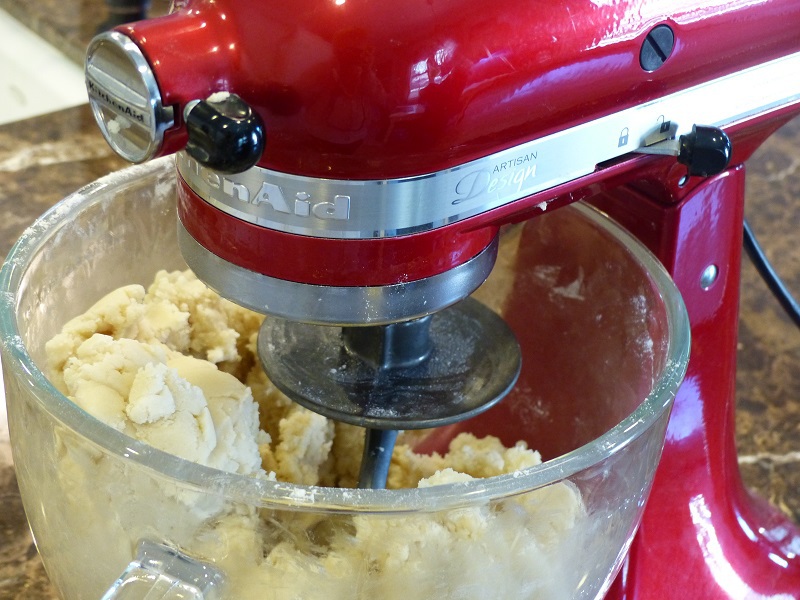 Place each formed dough ball onto a cookie sheet and use your thumb to create a well in the center of each ball. An essential part of this thumbprint cookie recipe is the jelly. Use a jelly that is thick and goopy so it does not liquify when heating. For years I bought mine from a bakery store and finally found the same cake and pastry filling on Amazon.
This is the magic behind these cookies. I have tried it with regular jelly but it does not taste the same. So the thicker the better!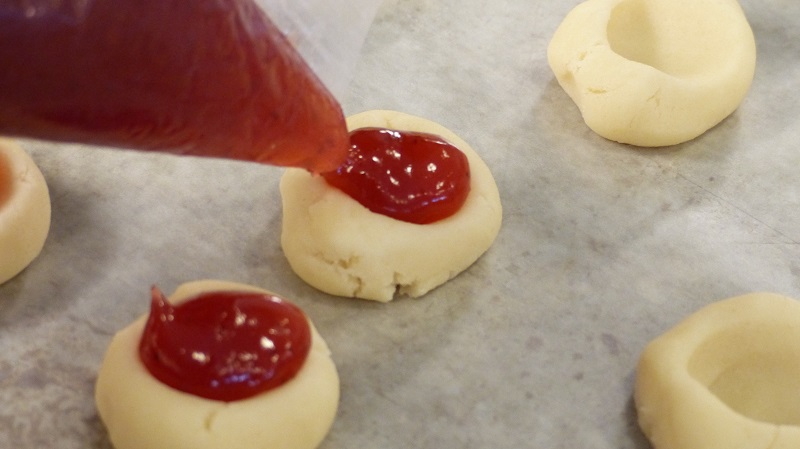 When you make the frosting for this recipe, the almond extract adds a delicious flavor. I recommend doubling the frosting recipe so you can add plenty to the cookies. And if you have any leftover, grab some pretzels to dip in it…it tastes incredible!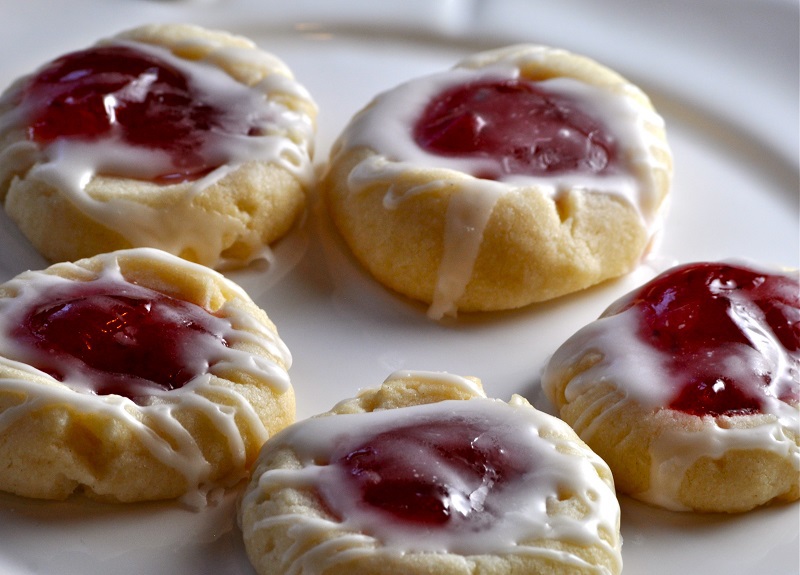 I hope you enjoy this raspberry thumbprint cookies recipe as much as we do!
Raspberry Thumbprint Cookies
The best raspberry thumbprint cookies recipe is easy to make, easy to prep, and easy to clean off the plate when finished.
Ingredients
1

cup

butter

softened

2/3

cup

sugar

1/2

tsp

almond extract

for dough

2

cups

flour

1/2

raspberry jelly

or flavor of choice

1

cup

powdered sugar

1/2

tsp

almond extract

for frosting

4-5

tsp

water
Instructions
Heat oven to 350 degrees.

In a large mixing bowl, combine the sugar, almond extract, and butter. Beat at medium speed until creamy.

Add flour one cup at a time and beat on low speed until well mixed.

Shape dough into 1-inch balls and place 2-inches apart on ungreased cookie sheet.

Make an indentation with thumb in center of the cookie.

Fill each indentation with jam until it is level with the top of the cookie.

Bake for 14-18 minutes or until the edges are lightly browned.

Let stand one minute and remove from cookie sheet.

While cookies are baking, mix powdered sugar, 1 1/2 tsp of almond extract, and water together to make the frosting.

Drizzle frosting over cookies before they have completely cooled.