I want to love to cook. But if I am honest with myself, I love to bake and I love to cook when it is...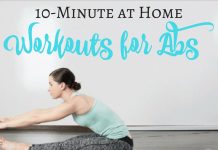 Getting fit requires a good diet and workout routine that works for your individual body. There are specific workouts that we can do for...
Anyone want to join with me and give this program a try? I purchased the Jillian Michael's 30 Day Shred exercise DVD a few...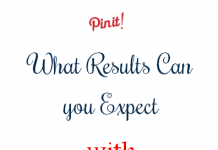 I had a few emails coming in regarding my experiences with the 30 Day Shred so thought it was time to post a review...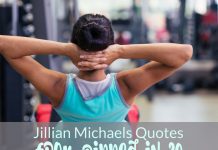 We all need some motivation from time to time. All the good intentions in the world are no good without the 'get up and...
When looking to make a cocktail everyone has their go-to main ingredient. One of the most popular choices is tequila, and the best pairing...
Are any of you Biggest Loser fans?  I LOVE the show, usually cry weekly while watching, and find such motivation in the contestants and...
Working out is a job, a task that we have to complete in order to get the body that we want and to stay...
My husband and I are huge cabernet lovers but as most of us red wine drinkers know, the warmer months call for a refreshing...
  Traveling doesn't have to be expensive, even if you're vacationing with your whole family. At the same time, traveling on a budget doesn't mean...
Crockpots are useful for slow cooking meats and making great broths. But meat eaters aren't the only ones who can enjoy crockpots, vegetarians can...
It's no secret that I love sarcastic quotes. My family, friends, and even online acquaintances are all familiar with my somewhat caustic sense of...
Sharkbanz is an accessory that many beachgoers consider to be a must. The simple band can help deter sharks while in the water and...
You have probably heard the saying "Great abs are made in the kitchen" and you know that what you eat is just as, if...
Making a commitment to get healthy, get in shape or transform your body doesn't have to be a difficult decision. It's as easy and...
80 Day Obsession starts January 15, 2018 on Beachbody on Demand, an absolute must have at home workout resource. One of the crazy awesome...
Otterbox specializes in protecting your device from everyday life. While they are known for their smartphone cases, smartphones aren't the only devices that need...
This post is sponsored by Invisalign. Calvin is in the process of using Invisalign to straighten his teeth, and the Invisalign brand is providing treatment in...
A bread machine comes in handy for a full house. Making lunches, quick snacks or even dinner sometimes requires a couple slices of bread.But...
There is nothing better than sexy arms, especially during tank top season. Building the upper body and back muscles also helps your waist look...
Staying focused on your weight loss goals with any diet can be hard when it comes to bread.  With this keto diet friendly bread,...
The 21 Day Fix program consists of daily workouts and a meal plan that helps you get amazing results in just 21 Day Fix....