Football season is here and that means fun filled weekends and evenings! Friends, food and football games await and I always find myself searching...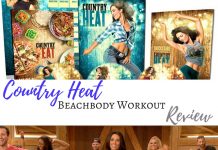 Working out is a lot easier when you don't even realize you're doing it in the first place. There are many ways to trick...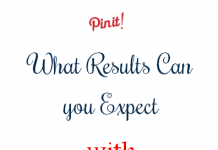 I had a few emails coming in regarding my experiences with the 30 Day Shred so thought it was time to post a review...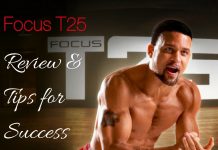 After completing the first half of T25, I wanted to share this Focus T25 review and tips for those of you that are considering...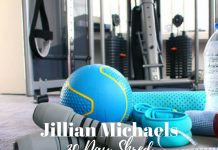 Workouts can be time consuming and redundant, this is one of the main reasons why people quit before they even start. Thankfully there are...
The best fruity margarita recipes utilize seasonal fruits, good alcohols, and create an atmosphere for a good time. Adding flavor to margaritas is as...
This was a year filled with new fitness adventures. I did the South Beach Diet in January and lost those last stubborn pounds of...
Today is day 1 of the 21 Day Fix Program for me. I am an at-home workout junkie and bought the program to mix...
Making desserts can be a pain. They're often time-consuming, messy, and let's face it...they're not "necessary". In order to change that around I've taken...
Our family loves eating out so finding new restaurants is something we all enjoy.  Cal and Ava have turned into mini reviewers as well...
If you are on the 21 Day Fix workout plan you know that there is a very specific regimen to follow both in the...
We love cooking, baking, and entertaining in our home. Planning out the menu with the best party recipes is always fun, but one recipe...
The holidays are here and we're all looking for the best gifts to buy. Shopping lists consist of family and friends and everyone is...
Crockpot meals make weeknight dinners easier and save so much time in the kitchen without compromising flavor.  This crockpot bacon and chicken with peppers...
The holiday season is always an exciting time of year for tech enthusiasts because of all the new products released just in time for...
Technology has given us many different ways to listen to music but the two most popular ways are through Bluetooth speakers or WiFi speakers....
Like all of our favorite Beachbody trainers, Shaun T can be very motivational when leading workouts. These printable Shaun Week Quotes will show you...
Being on a ketogenic diet is actually easier than many people may think. What makes ketogenic diets easier is the wide variety of recipes....
There is one case for tech products that almost everyone has owned at some point. The Otterbox Defender case is one of the most...
When you get up in the morning it can be daunting to put on your best boss face and get to work. If you...
The 21 Day Fix Dirty 30 workout is part of the three week long cycle that rotates exercises and meal plans to get you...
There aren't many people who haven't heard about Elf on the Shelf. The Elf on the Shelf is a family tradition that has put...