Low Carb Desserts with Cream Cheese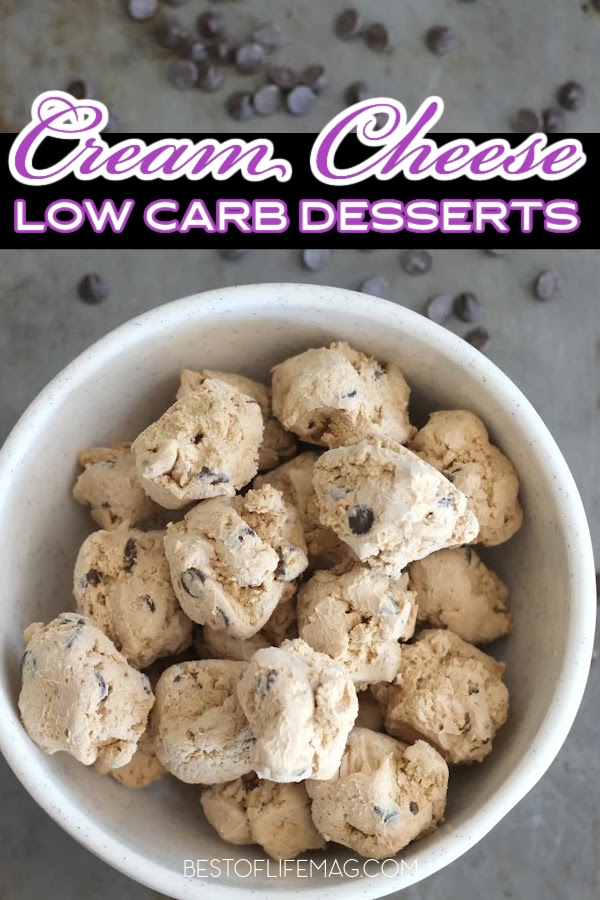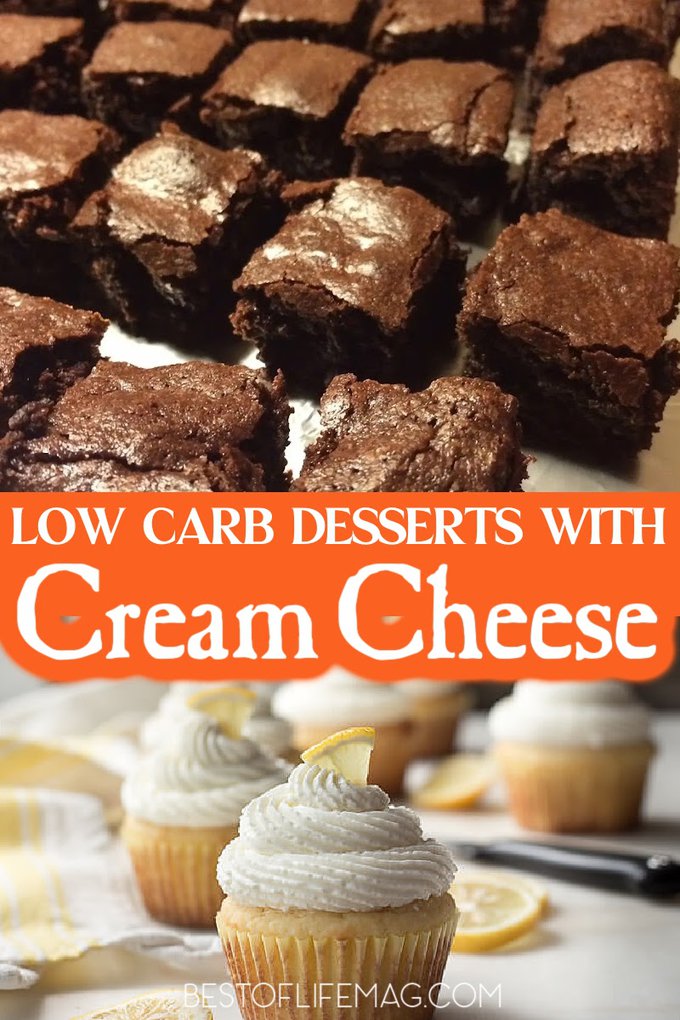 Some people give up carbs completely. It's a great way to increase energy, reduce bloat, and lose weight. So, of course, dessert is out of the question. Not so fast! There are actually some amazing low carb desserts with cream cheese you can use while on a low carb diet.
When you want to indulge in dessert without ruining your diet, low carb desserts with cream cheese make for the perfect indulgence. Who doesn't want to give in to a craving for something sweet and creamy now and then?
Of course, having dessert every day is probably not the best choice for any diet, but if you are looking for something creamy and sweet without all the carbs, then we have the recipes for you. Skip the carb bloat and crash, skip the weight gain, skip the guilt.
Cheat day will be barely a cheat with one of these 20 low carb dessert recipes made with cream cheese for an indulgent touch. They go great with coffee, too. With a low carb dessert like any of these, you can indulge without regret and know that you are still progressing toward your health and fitness goals.
These decidedly healthier dessert options will tame your sweet tooth, satisfy your appetite and best of all, fit nicely into your low carb or Keto diet.
Incredibly Delicious Low Carb Cream Cheese Fudge | Daily Health Mind
Low Carb Cream Cheese Peanut Butter Fudge | One of Food
Low Carb Keto Cream Cheese Frosting | Wholesome Yum
Keto Cream Cheese Chocolate Cookies | Fit To Serve
Low Carb Cream Cheese Cookies | Free Tips Lose Weight
Low Carb Desserts with Cream Cheese
These desserts are perfect for a low carb diet. Each one can easily fit into your carb count for the day without throwing you off. However, it is important to note that too much sugar is not a good idea if you're trying to get into ketosis. Enjoy everything in moderation; even carbs.
Low Carb Pumpkin Muffins with Cream Cheese Swirl | Keto 123
Keto Cinnamon Rolls With Cream Cheese Frosting | Ideal Silhouette
Low Carb Coffee Chip Frozen Cream Cheese Bites | Low Carb Delish
Keto Sweet Crepes | Keto Mamas
Low Carb Keto Carrot Cake with Cream Cheese Frosting | Tasty Apron
Why Use Cream Cheese?
Cream cheese adds nutritional value to your low carb desserts. In fact, people love low carb desserts with cream cheese because it has 8g fat, 2g protein, and and only 1g of carbs. Those nutritional values work enhance the desserts you're eating by giving you the fat you need while leaving out the carbs.
In fact, you could easily make fat bombs using nothing but the cream cheese and some chocolate chips. There is even a recipe in this list that does that very thing. But cream cheese also works well in baking. The cheese makes light and flaky crusts and rich and creamy icings and fillings; perfection.
Lemon Cream Cheese Pound Cake, Low Carb | To Temptation
Cream Cheese Danish | Keto Copy
Blueberry Cheese Muffins | Low Carb Yum
Low Carb Keto Brownies | Yummly
Keto Peanut Butter Cream Cheese Pie | Flour Me With Love
Low Carb Snacking Tips
These low carb desserts with cream cheese are amazingly good. In fact, you may find that people who aren't even worried about ketosis will love these recipes. However, it is important to note that just because it fits doesn't mean it is an end-all.
It would be best if you only enjoyed desserts like these in moderation. Eating these desserts all day will pull you out of ketosis, and you'll have to start all over. So, enjoy these recipes every once in a while and incorporate them seamlessly into your weight loss plan.
Lemon Cupcakes with Cream Cheese Frosting | Low Carb Maven
Sugar-Free Low Carb Cream Cheese Brownies | Doughmesstic
Cinnamon Roll Low Carb Cream Cheese Dip | Sugarless Crystals
Low Carb Keto Cookie Dough | That's Low Carb
Low Carb Frozen Cheesecake Bites | Adventures in Mommahood
More Low Carb Recipes
Low Carb Crockpot Meatballs. | Crockpot meatballs are perfect for low carb snacks or even entire meals thanks to the meat having virtually no carbs.
Low Carb Buffalo Cauliflower Bites Recipe. | There is no need to replace chicken while on a low carb diet. But cauliflower buffalo bites could make you want to switch them out anyway.
Easy Crock Pot Chicken Tortilla Soup Recipe. | Soups are a bit more challenging to include in a low carb diet. But you can keep track of the carbs in the ingredients and serve yourself accordingly.
Ketogenic Crockpot Bacon and Chicken Recipe. | Bacon and chicken fit perfectly into a low carb diet. They both have low carbs and are favorites around the country.
Low Carb Breakfast Recipes for a Keto Diet. | Start your low carb day off right with a breakfast that fits into your diet plan.