30 Chili Recipes That Are Perfect For Parties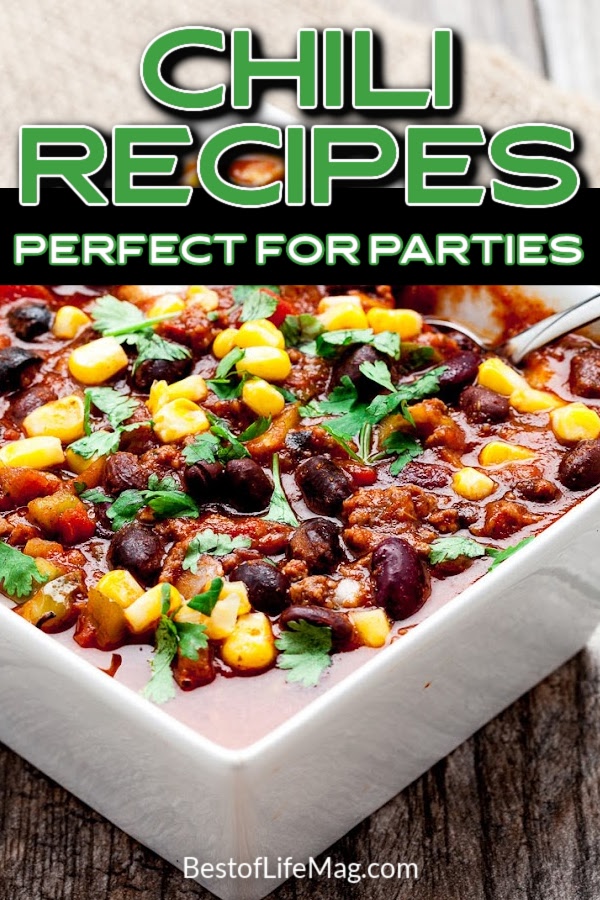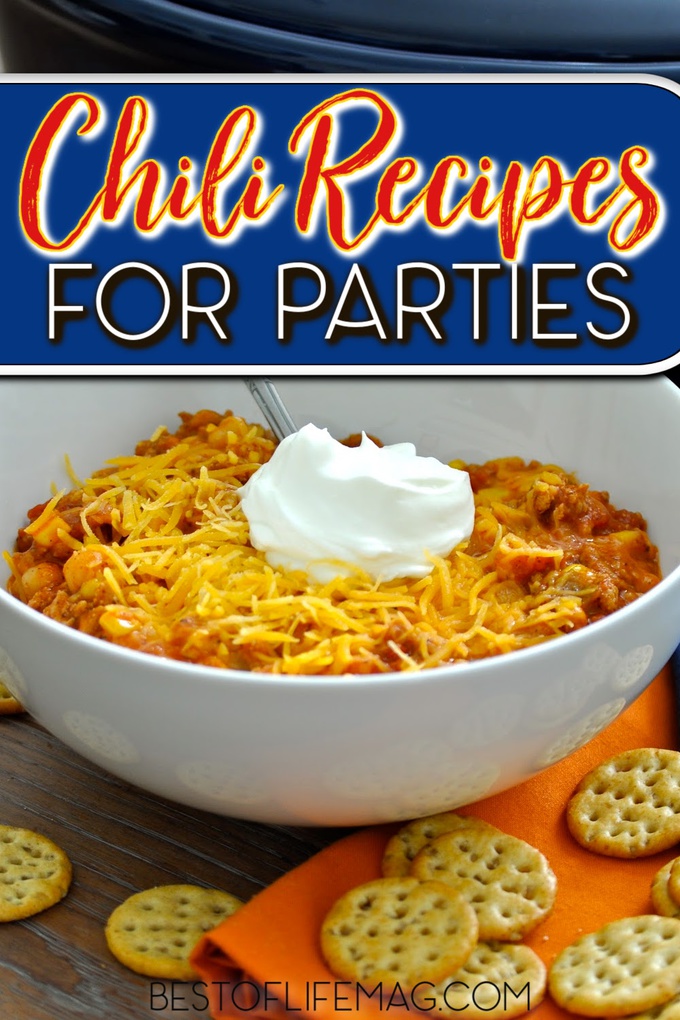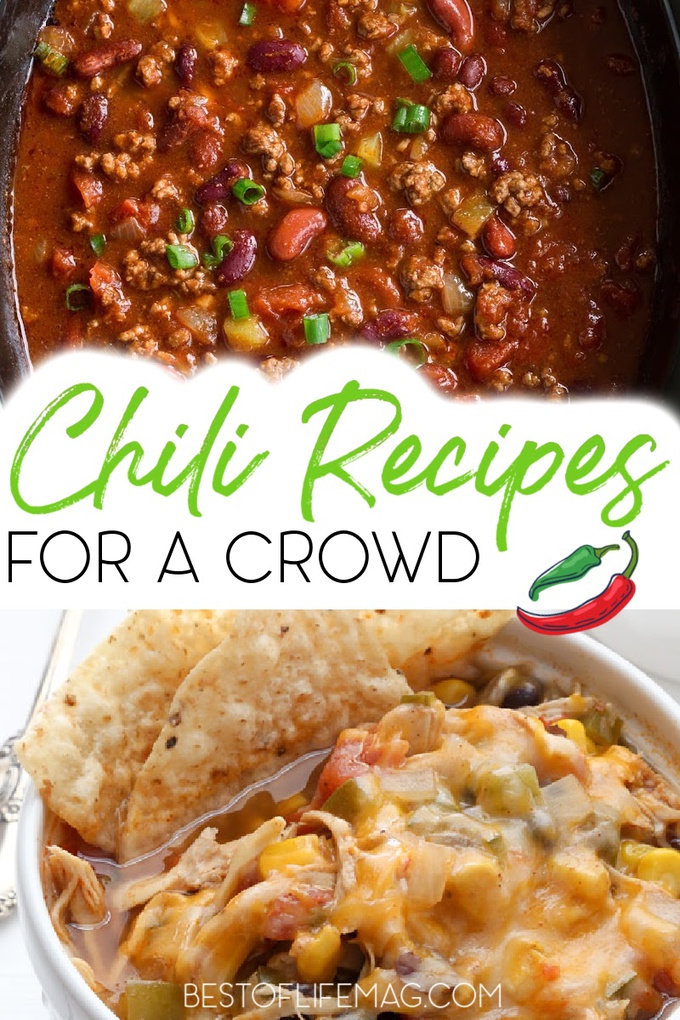 Foodies worldwide celebrate food every day, but there is one dish that gets special celebrations and is often found in contests. Chili is a food that everyone could love. Some chili recipes are spicy, some are sweet, some are hearty and others are cheesy. No matter what your flavor preferences, there are chili recipes for you.
Your next party is going to be a hit when you use the right party recipes like chili recipes for parties that are easy to make and fun to eat. Chili is such an easy recipe that you can just toss together relatively quickly. However, you want your chili to be competition-ready which requires a little more effort.
In fact, competition chili takes more work than just browning some meat, adding some sauce, and calling it a day. That is not to say these chili recipes for parties are much more difficult. In fact, these recipes are still very simple. The only difference is that the outcome will be an amazing dish to share with family and friends.
The Best of Life Magazine Recipes
Crockpot Chicken Chili with Roasted Peppers
More Chili Recipes for Parties
Texas Crockpot Chili | Cooking with Melissa
Crockpot Chili with Sweet Corn Bread | The Country Cook
5-Ingredient Chili | Gimme Some Oven
Easy Chili | I Am That Lady
Tex-Mex Chicken Chili | Chef Debra Ponzek
Adjusting Recipes
There are many different sized parties which means some of these recipes may need to be adjusted. But there is something you should keep in mind. Don't be afraid to go with more than you think you will need for any of these recipes. You can always store leftovers for meals later but running out will be terrible.
Cowboy Chili | Chef in Training
Black Bean Chili | Chew Out Loud
Slow Cooker Chili | Cooking Classy
Best Chili | Pink When
Bean Taco Chili | Baked By Rachel
Three Bean Chili | Spicy Southern Kitchen
Spicy or Not
You will find that some of these recipes have spices in them that may be too hot for some. Luckily, you can always remove the spicy ingredients if you wish. Chili is a dish that doesn't exactly require the exact amount of anything.
The goal is to not overdo any of the single ingredients. That is why you will want to measure things out. But removing them won't make too big of a difference.
Cook-Off Winning Chili | Life With My Littles
Buffalo Chicken Chili | Crockpot Gourmet
Paleo Chili | Laura Fuentes
White Chicken Chili | Add a Pinch
Straight Up Chili | All Recipes
Verde Chicken Chili | Simply Stacie
Get Creative with Chili Recipes
Chili recipes for parties are very simple and can be tossed together without much thought. However, you can always get creative with how you serve the chili. For example, the Frito chili pie can be served in Frito chip bags. The possibilities are endless and could help you integrate your party's theme into the dishes.
Frito Chili Pie | The Pioneer Woman
Flavorful Turkey Chili | Recipes For Our Daily Bread
Queso Crockpot Chicken Chili | Pinch of Yum
Savory Beef Chili | Southern Living
Chipotle Black Bean Sweet Potato Chili | Connoisseurus Veg
Quinoa Chili | Damn Delicious
Take it Away Chili Recipes
Chili can go a long way at a party, especially if you pair it with any type of good appetizer recipe. The beautiful thing about most chili recipes is they can be set in a cooker and served from the same cooker. Throughout your party, the chili will improve as its flavors combine.
BBQ Bacon Cheeseburger Chili | I Heart Eating
Chili and Cornbread Skillet | I Heart Nap Time
Dad's Spicy Chili | Two Peas & Their Pod
Lumberjack Chili | The 36th Avenue
One Skillet Cheesy Chili Mac | Gonna Want Seconds
Man Approved Chili | Happily Uprooted
More Party Recipes
10 Rockin' Game Day Recipes | Game day in the US is a big deal. We celebrate with friends, family, and of course, game day food.
How to Make Fresh Pineapple Juice | Making pineapple juice is not as easy to make as say orange juice or even apple juice.
2B Mindset Cowboy Caviar | Low Carb No Corn | Cowboy caviar has no fish in it at all, but that's why it has a totally different name.
Macaroni and Cheese Slow Cooker Recipe | There is no need to reach for that blue box anymore. Instead, make your macaroni and cheese from scratch.
Garlic Free Hummus Recipes {Perfect for a Garlic Allergy or Intolerance} | Hummus is delicious but some people have to avoid it due to garlic allergies. Not anymore!Save