Slow Cooker Dips: 30+ Recipes for Parties & More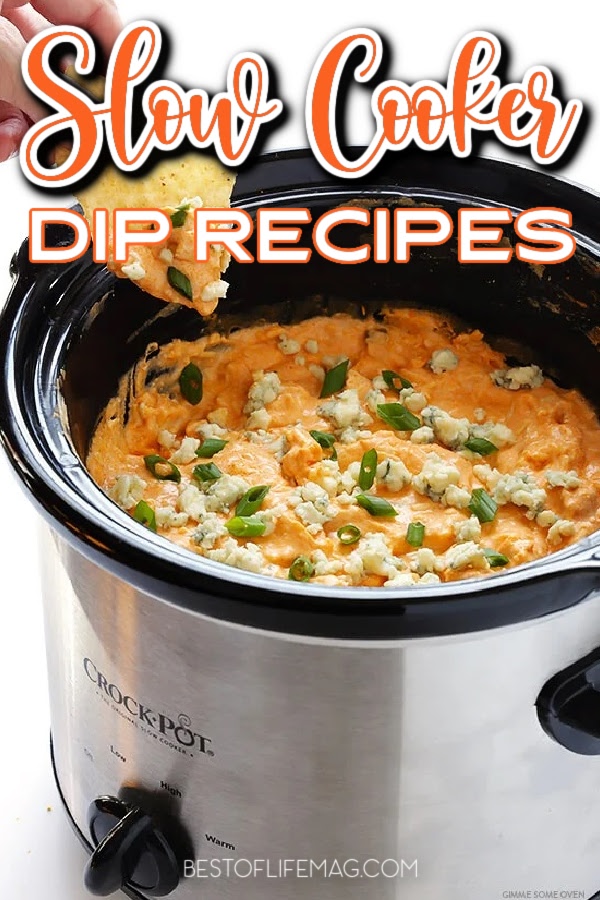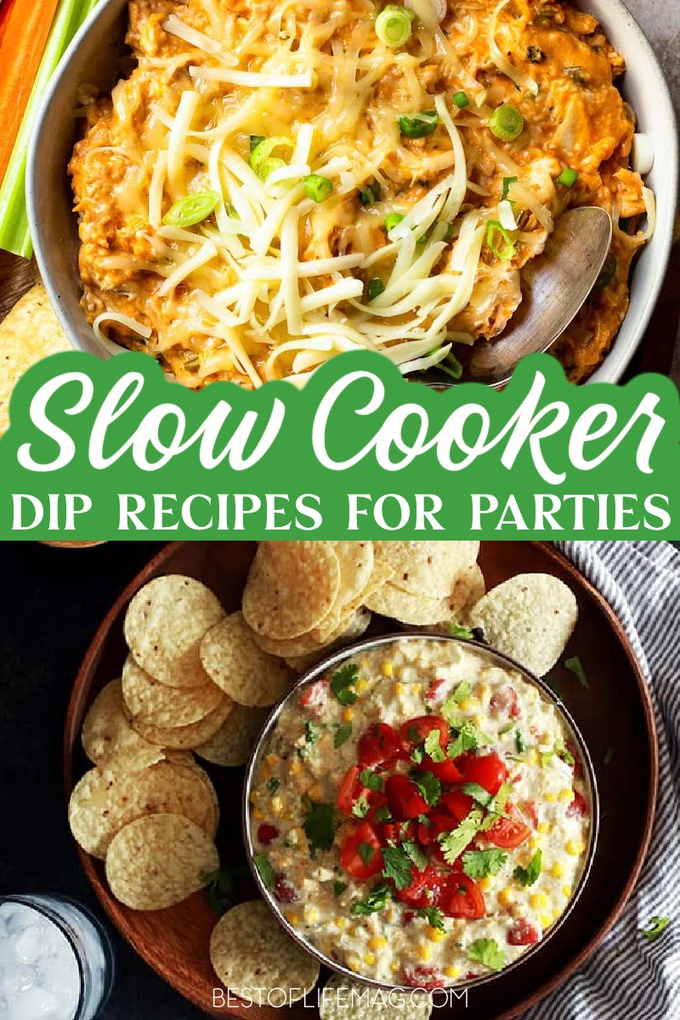 Parties are the best. There's nothing like getting everyone together for a fun afternoon or evening. The planning and prep can be a little overwhelming though. These slow cooker dips take the stress out of food prep and planning for parties, holidays, get-togethers, and more.
Slow cooker dips are the easiest way to keep your party goers snacking happy! You can't make amazing slow cooker dips without a few great slow cookers right?!? I may have a bit of a problem when it comes to crockpots and slow cookers.
We use our large crockpot all the time for dinners. We also have a casserole crockpot that gets quite a bit of use. I love the smaller slow cookers for making dip because they hold the perfect amount. I also really enjoy the trio ones because they can hold a bunch of different slow cooker dips at once!
Did you know that there is a little dipper crockpot? It's specifically designed for slow cooker dips. It's fantastic!
7 Layer Bean Dip | The Magical Slow Cooker
Creamy Sausage Dip | South Your Mouth
Slow Cooker Shrimp and Crab Bisque | Yes to Yolks
Slow Cooker Spinach and Artichoke Dip | Home Cooking Memories
Bacon Cheeseburger Dip | Real Housemoms
Slow Cooker Buffalo Chicken Dip | Gimmie Some Oven
Slow Cooker Dips
These dip recipes are great for parties because they taste great, are easy to make, and they provide a warm and tasty option for snacking. Warm dip recipes take the place of more elaborate food items and can be left on "warm" throughout the party!
Barbecue Bacon Chicken Dip | The Magical Slow Cooker
Cheesy Bean Dip | Recipes that Crock
Salsa Verde Corn Dip | Melanie Makes
Artichoke Crab Dip | Real Housemoms
Bacon Cheesy Onion Dip | The Frugal Girls
Crockpot Queso Blanco Dip | Life in the Lofthouse
Slow Cooker Dip Recipes
Dips in a slow cooker are just better. The recipes have plenty of time to meld together, making the intended flavor more intense. But there is another added benefit to making dips in a slow cooker. You can keep the dip in the slow cooker the entire time!
Every slow cooker has a warm setting which is meant to keep the contents warm after they have cooked. That is why these recipes are that much better. They can be served to guests right in the slow cooker so they can get a nice, warm bite every single time, all night long.
BBQ Chicken Dip | The Cookie Rookie
Hot Bacon Cheddar Dip | Mostly Homemade Mom
Caramel Dip | Recipes That Crock
Slow Cooker Salsa | Vegan in the Freezer
Sloppy Joe Dip | Buns In My Oven
Spicy Beef Queso Dip | Brown Eyed Baker
Serving Party Recipes
Hosting a party can get overwhelming at times; there's just a lot to do. But these slow cooker dip recipes make it easier. There is nothing better than a recipe that ends up tasting delicious but required little effort. That's what these dips accomplish.
You can usually toss the ingredients into the slow cooker, turn it on and then get to work on other things. The slow cooker will handle all of the cooking for you. Check back with the slow cooker once you have finished decorating or making the desserts. The dip will be ready to smell and taste delicious and be ready to serve.
Spinach and Bacon Cheese Dip | White Lights on Wednesday
Goat Cheese Fondue | Pass the Sushi
White Pizza Dip | Family Fresh Meals
Hot Bacon Cheddar Dip | Mostly Homemade Mom
Ham and Swiss Dip | Crock-Pot Ladies
Caramel Apple Pie Dip | The Magical Slow Cooker
Easy as Dip
The great thing about these dips is that they're simple. No one wants to throw a party, do all that work, and then miss out on the actual enjoyment phase. It's important that we can prep, be done, and actually enjoy our guests!! These dip recipes make that possible for every hostess.
Creamy Onion Dip | Moms with Crockpots
Crab Dip | Lemon Tree Dwelling
Corn and Jalapeno Dip | Damn Delicious
Corn & Green Chili Con Queso Dip | The Creative Bite
Cinnamon Roll Fondue with 20-Minute Miniature Cinnamon Rolls | Chelsea's Messy Apron
Chipotle Bean Dip | Life Currents
Chicken Taco Dip | Ari's Menu
Chicken Fajita Dip | Sweets Treats & More
More Crockpot Recipes
Crockpot Black Bean Dip | There is still more you can do with your slow cooker. You just need the right recipes to get you started.
Beanless Crockpot Chili Recipe | Beanless Turkey Chili | How about using it to serve chili at your next party or just to enjoy for dinner?
Easy Crockpot Pasta Recipes with Beef | Want to make something a little more romantic? Pasta is always a good choice.
Crockpot Wine Braised Short Ribs Recipes | Ribs will fall right off the bone with this slow cooker braised short ribs recipe.
Easy Crockpot Pasta Recipes with Chicken | You can also add another layer of deliciousness to your pasta with some chicken that is sure to impress.