This site contains affiliate links. Please read our Policies for information.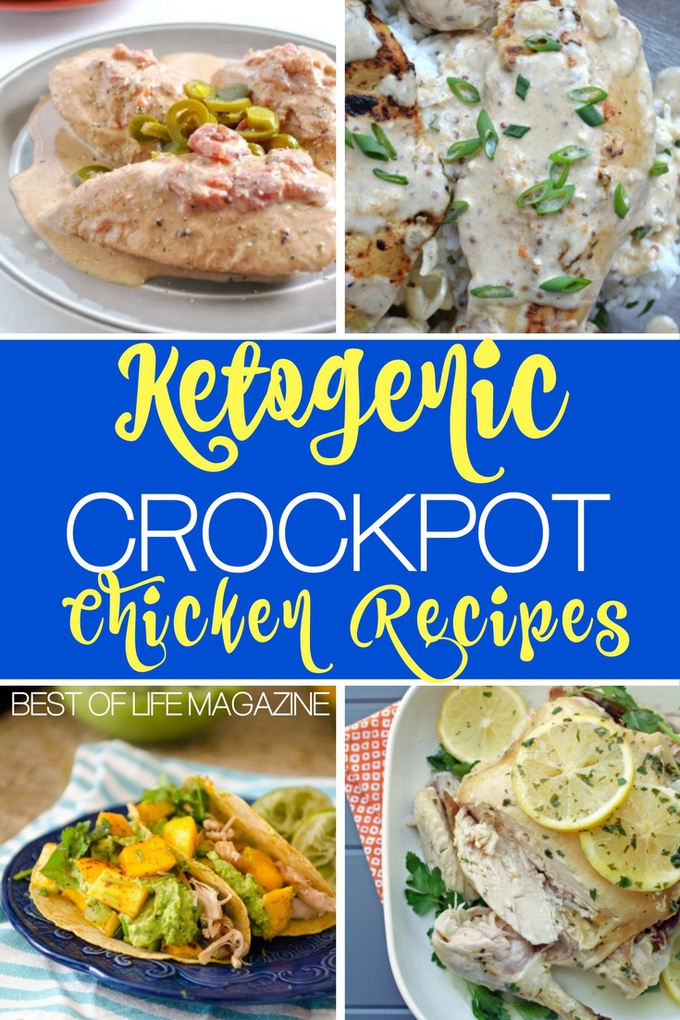 Chicken is a protein that is in almost every diet plan. Chicken is also very versatile when it comes to flavor. There is a chicken recipe for everyone's tastes which makes adding chicken to your keto diet easy. Chicken is a versatile protein with an added bonus of affordability and nutritional value, which makes it an easy choice for any meal of the day. One of the best ways to add chicken to your diet plan is to use crockpot keto chicken recipes.

Sticking to your low carb keto diet and advancing your weight loss is easier with these delicious and easy crockpot keto chicken recipes.
There are plenty of things that people say taste like chicken. However, it's more likely the other way around. Chicken can taste like just about anything if you use the right ingredients because the chicken absorbs flavor better than many other proteins.
This flavor absorption is why crockpot keto chicken recipes work so well. Letting chicken cook in a pot filled with other healthy ingredients and seasonings helps the flavor get to the center of the meat.
Crockpot Ranch Chicken | Baking Outside the Box
Easy Chicken Stew | Gal on a Mission
Lemongrass and Coconut Chicken Drumsticks | Nom Nom Paleo
Jerk Chicken | Paleo Magazine
Roasted Chicken | iBreathe I'm Hungry
Crockpots can help make the planning process easier. When following a keto diet you'll experience greater success in your weight loss journey with meal planning.
Planning your meals will not only help you reduce trips to the grocery store but also help you figure out the nutritional values of your meals. Once you have all of the info put together, you can set the crockpot and go about your day.
Kalua Chicken Tacos | So Let's Hang Out
Chicken Breasts with Onions and Mushrooms | The B Keeps Us Honest
Chicken and Sausage | Bakeaholic Mama
Greek Chicken | Chef in Training
Chicken & Kale Soup | Our Fifth House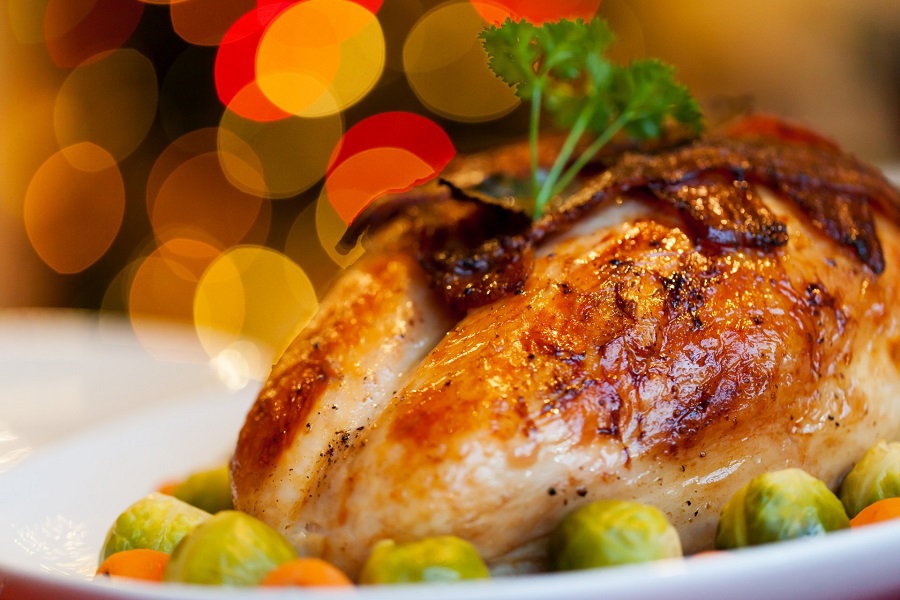 The success of your keto diet will rely on your ability to combine workouts with recipes. The key to a keto diet is making your body use the stored fat, along with the healthy nutrients you are putting in it, to get the energy it needs.
You may not need to do an intense workout but you can't rely on dieting alone. Just like any other diet, half the battle is in the kitchen and the other half is in the gym…or living room.
Creamy Mexican Chicken | Peace, Love and Low Carb
Chocolate Chicken Mole | A Girl Worth Saving
Orange Chicken | Maria Mind Body Health
Pesto Chicken Salad | Lexi's Clean Kitchen
Lemon and Olive Chicken | Salu-Salo
The beautiful thing about chicken in your diet is its versatility. You can have savory roasted chicken for lunch and then buffalo chicken for dinner.
You may never get tired of chicken when you have multiple different recipes at your fingertips. Not to mention using crockpot keto chicken recipes make cooking a breeze.
Buffalo Chicken Lettuce Wraps | The Sweet Life
Salsa Chicken with Lime and Melted Mozzarella | Kalyn's Kitchen
Crock Pot Fajitas | Low Carb Crock
Green Chile Chicken | The Frugal Girls
Chicken Chili Soup | Caveman Keto
Even More Keto Recipes
Ketogenic Diet Recipes for Breakfast
Easy Keto Recipes with Ground Beef