This site contains affiliate links. Please read our Policies for information.
Say goodbye to what you may remember about the Chevrolet Impala of days past.  The new 2014 Chevrolet Impala has been redesigned and updated to reveal a sporty solid ride for everyone.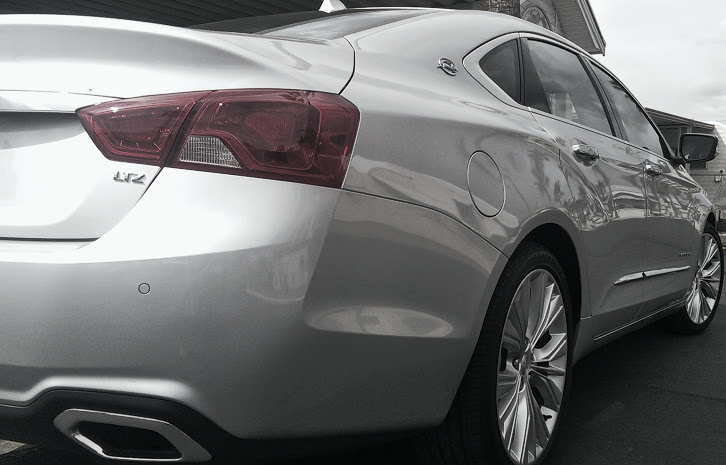 Say goodbye to what you may remember about the Chevrolet Impala of days past. The new 2014 Chevrolet Impala has been redesigned and updated to reveal…
Design
We test drove the 2014 Chevrolet Impala 2LZ for our week-long road trip and were quickly impressed with the design.   The exterior lines have a sleek and bold presence that pair perfectly with the sporty 18-inch wheels.  Aerodynamic lines meet interior sophistication in the 2014 Chevrolet Impala.
When I opened the door to scope out the interior, the word "flow" immediately came to mind.  Your eye starts at the door and glides across the dash through to the other side.  The lines pull you in leaving you feel as though you are wrapped up in what is a very intentional and well executed design.

Convenience, Comfort, and Overall Space
The 2014 Chevrolet Impala 2LZ offers 18.8 cubic feet of space with almost 40 inches of headroom in the front and an impressive 37.4 inches of headroom in the rear.
Gray leather seating with stunning light blue accents made us all feel like we were driving in luxury.  There was room for everything we needed and then some.  The trunk space on the 2014 Impala is beyond impressive and designed really well.  Taking advantage of the each line on the vehicle, the trunk provided enough  space for us to pack a large family suitcase, two small rolling backpacks for the children, four pillows, a bag of shoes, three bags of presents, outdoor toys, bike helmets, food, and work bags…with room to spare!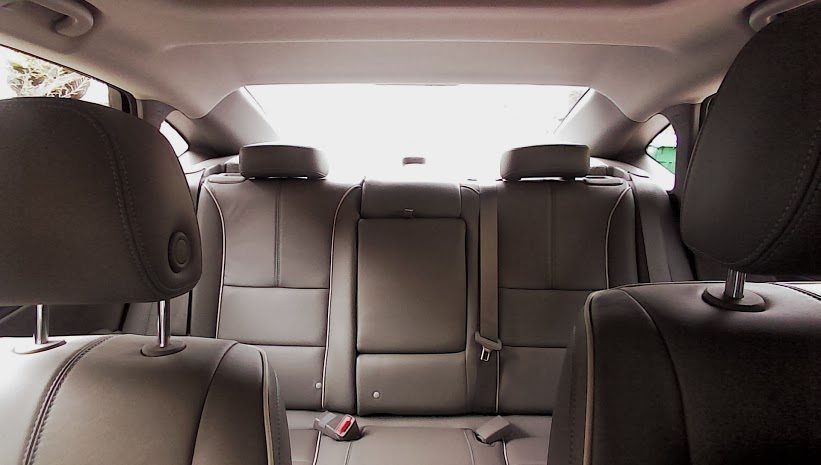 The children were instant fans of the Impala because of the ample space in the rear seat – and what child isn't a fan of windows that fully roll down? Using the Impala for a week-long road trip for a family of four showed us that space is not an issue in this vehicle making it a perfect family sedan.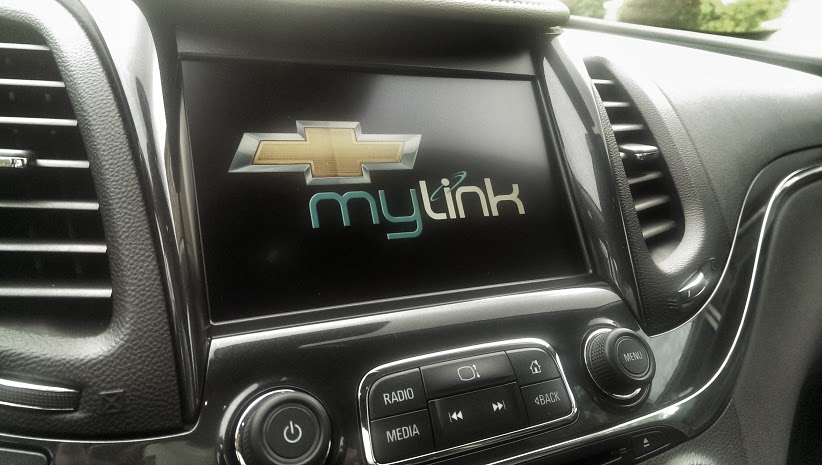 Technology and Navigation
The 2014 Chevrolet Impala comes equippped with MyLink, the infotainment system that keeps you truly connected while driving.   The 7 inch touch-screen provides mapping, photo viewing, seamless Bluetooth connection and control, voice recognition, and audio streaming. It also works with apps such as Pandora, Stitcher, and more that continue to grow in the Chevrolet AppShop.
OnStar offers a peace of mind for drivers as well with their Advisors, remote door unlock, and true virtual companionship that they have offered when answering 346  million calls for help since 1996. While our children are not of driving age, I know the OnStar Family Link will be a service we use when the time comes.  `The Family Link allows you to locate any enrolled vehicle at any time and also receive location alerts via text or email.  This is a truly worth every penny of the subscription service.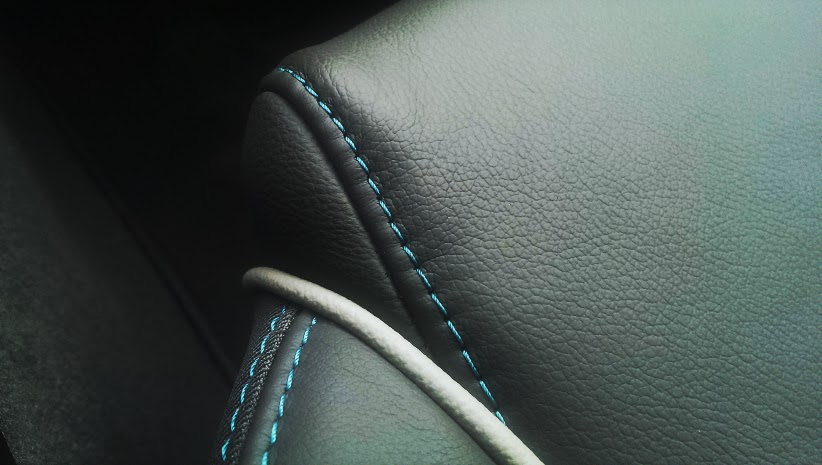 Safety and Style
As a parent, safety is of the utmost concern in any vehicle; the Impala 2LZ features ten standard air bags which include knee air bags for both the driver and passenger. Perhaps the stand out feature for my husband and I is the full speed adaptive cruise control.   While enthralling us with a glimpse at the feature, it also added an extra level of safety for our family, which is invaluable.
The stylish features on both the interior and exterior result in a e resulting in superior finish that makes it easy to understand why this redesigned sedan was recognized by J.D. Power as the "Highest Ranked Large Car in Initial Quality."
Visit Chevrolet's website for full information on the 2014 Chevrolet 2LZ, which is priced around $35,000 at its base.  And don't forget to hop on over to She Buys Cars where I am an automotive contributor.