25 DIY Peeps Crafts For Any Age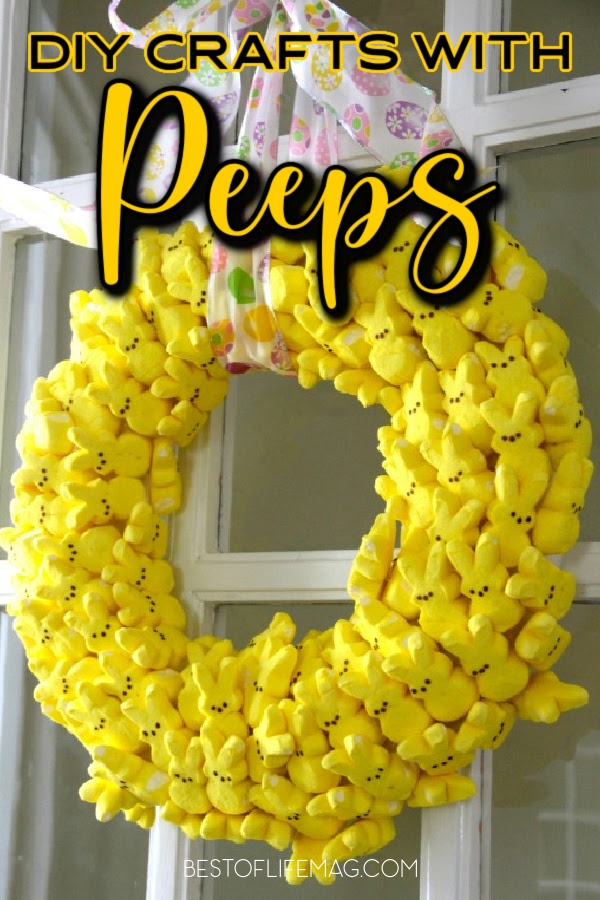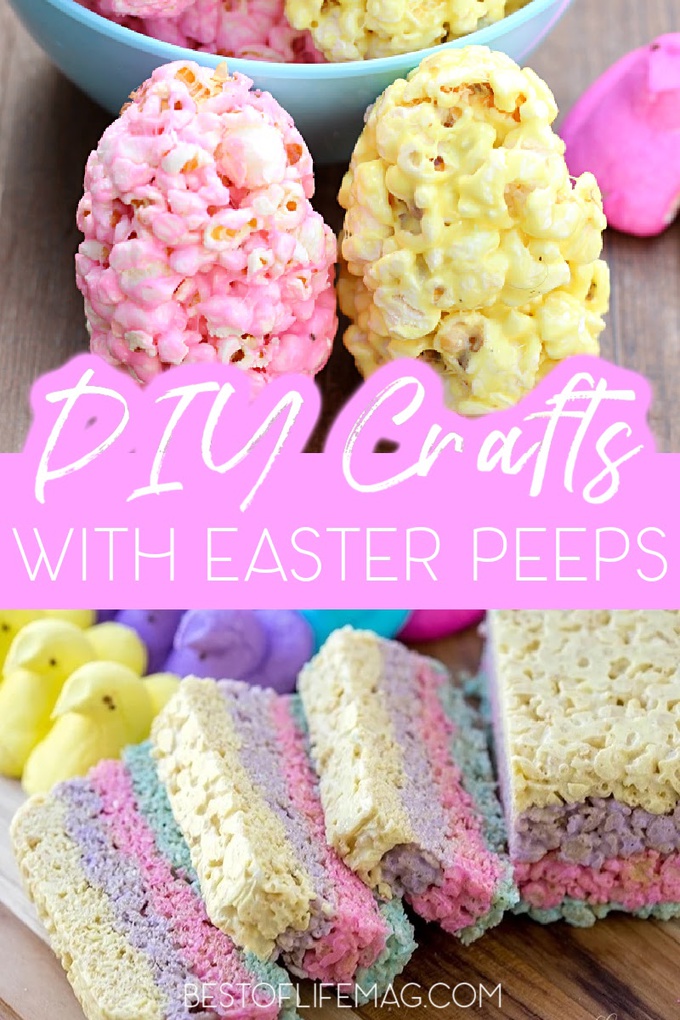 There are so many ways to take an ordinary Peep and elevate it to a fancy dessert. The limits to making a Peeps-inspired dessert are endless all you need is a little imagination. Beyond a dessert, you can use Peeps to make some beautiful Peeps crafts for kids.
Easter is full of themed treats mostly egg-shaped. Egg-shaped chocolate, cream-filled eggs, bubble gum, and malt balls are all themed for Easter. Then there is one treat that goes hand in hand with Easter, Peeps. These candies are a very sweet treat shaped like bunnies or Easter chicks.
There is one treat that goes hand in hand with Easter, Peeps. There are so many ways to take an ordinary Peep and elevate it to a fancy dessert or craft!
Peeps Centerpiece | Two Sisters Crafting
Peeps Pops | Simple as That
Peeps Marshmallow Popcorn Eggs | What's Cooking, Love?
Peeps Houses | Yesterfood
Chocolate Dipped Peeps | Tastes Better From Scratch
Swimming Peeps Jello Cups | The First Year Blog
Layered Peeps Crispy Rice Cereal Treats | Yellow Bliss Road
Sunflower Brownies | The Semisweet Sisters
Vinyl Peep Mirror | Joy's Life
Peeps Wreath | Eclectically Vintage
Puffy Paint Peeps | Crafty Morning
Peeps Mason Jar Candles | Confessions of a Plate Addict
Peeps Cupcakes | Mommy Savers
Bunny Dirt Cups | A Zesty Bite
Peeps S'mores | Domestic Superhero
Peeps Bunting | Favecrafts
Peeps Home Decor | The Seasonal Home
Peeps Candy Bars | The Domestic Rebel
Chillin' With My Peeps Heat Transfer | Sugar Bee Crafts
Edible Peeps Play Dough | The Sits Girls
Easter Peeps Door Decor | 3 Little Greenwoods
Cupcakes Push Pop Peeps | Love From The Oven
Peepshi | Serious Eats
Peeps Fondue | Hoosier Homemade
Hula Peeps | Sugar Swings
Easter Peeps have been around for so long that it's no surprise we got creative with them. Do these crafts with kids or surprise your kids with the finished product. Adding Peeps crafts and treats to the normal Easter egg decorating tradition will definitely upgrade your Easter this year. So after prepping for those Star Wars Easter Eggs, get those candies ready for a great crafting session.
Make sure you have some basic supplies on hand for crafting with food:
More Ideas for Easter
Healthy Easter Dinner Side Dishes | Easter dinner usually consists of a ham centerpiece but that's just the main course, what about the sides?
Dairy Free Easter Candy Recipes | Easter is not all about candy but it does play a big role. Unfortunately, not everyone can take part in the fun until now.
Amazing Easter Appetizers | Appetizers should also be in the mix for your Easter gathering. The question is, what fits into an Easter celebration?
Easter Treats for the Family | We can also use that Easter candy in more fun ways or skip the candy altogether and go for a different kind of treat.
Easy Twice Baked Potatoes Recipe | Does anyone else feel like twice-baked potatoes are an Easter thing? No, try it. Save