This site contains affiliate links. Please read our Policies for information.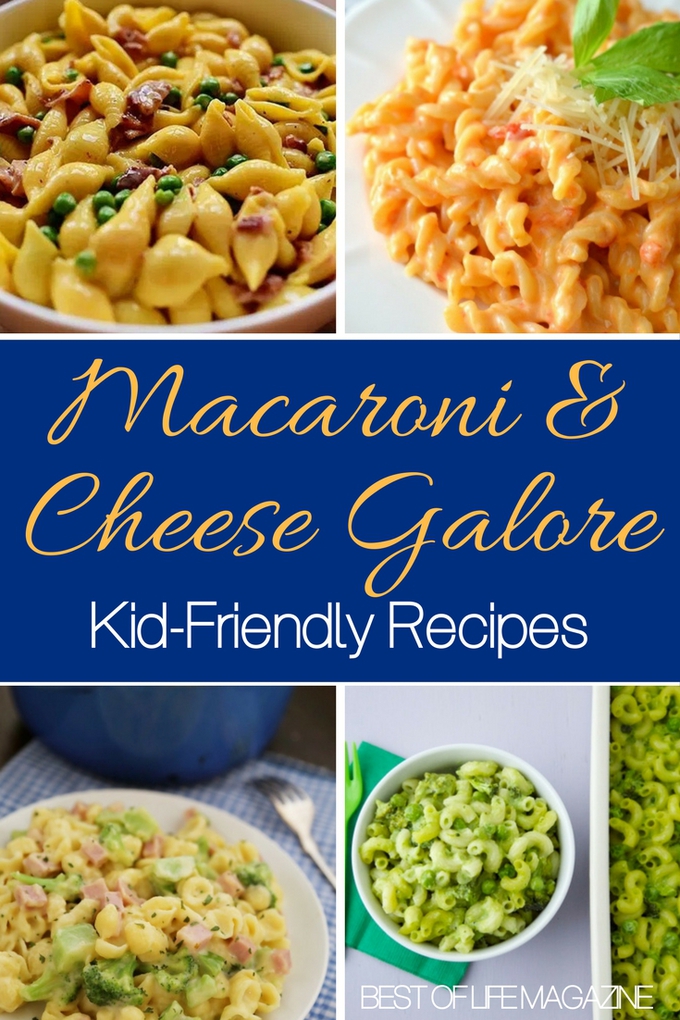 Children can be pretty picky when it comes to their meals. They may not like the side dish that goes with their chicken one night or the fruit that goes with their cereal. Things get even more complicated when you start throwing green foods into the mix. However, one dish that almost every child eats is macaroni and cheese. Kid-friendly macaroni and cheese recipes aren't hard to find, but kid-friendly and parent approved is another story.

If you have any Dairy Free needs in your home, this post might be more helpful! Or this post which is full of all the diary free cookbooks you could ever need! Nowadays it's so much easier to hide veggies in things that kids really enjoy.
Vegetable pasta is an easy what to sneak veggie servings into your macaroni recipes! Plus with the help of an Instant Pot or Crockpot you can have most of these recipes ready in a flash!
Kid-friendly macaroni and cheese recipes will help your children clean their plate and make you happy that they're eating right.
A parent approved recipe for children includes ingredients that promote health. A healthy child is, after all, all a parent really wants. The problem is that kids will push food around on their plate until it's too cold to eat or we just give up.
Tricking your children isn't exactly a nice thing to do either but there are options! Take a dish they love like kid-friendly macaroni and cheese and mix it up a bit. Add healthier ingredients or find healthier recipes and get your child loving the taste of better foods.
Not all mac and cheese dishes need to come from a box with powdered ingredients.
Macaroni and Cheese Snacks with Bell Peppers | Best of Life Magazine
Easy Homemade Mac and Cheese | Living Well Mom
Creamy Greek Yogurt Mac & Cheese | Cooking a la Mel
Creamy Ham and Broccoli Shells and Cheese | The Comfort of Cooking
Macaroni and Peas | Daily Garnish
Green Mac and Cheese | Weelicious
Butternut Squash Mac and Cheese | Little Miss Kate & Co
Mac and Cheese Muffins | Raining Hot Coupons
Healthy Macaroni and Cheese | My Kids Lick the Bowl
Fried Mac and Cheese | Cincyshopper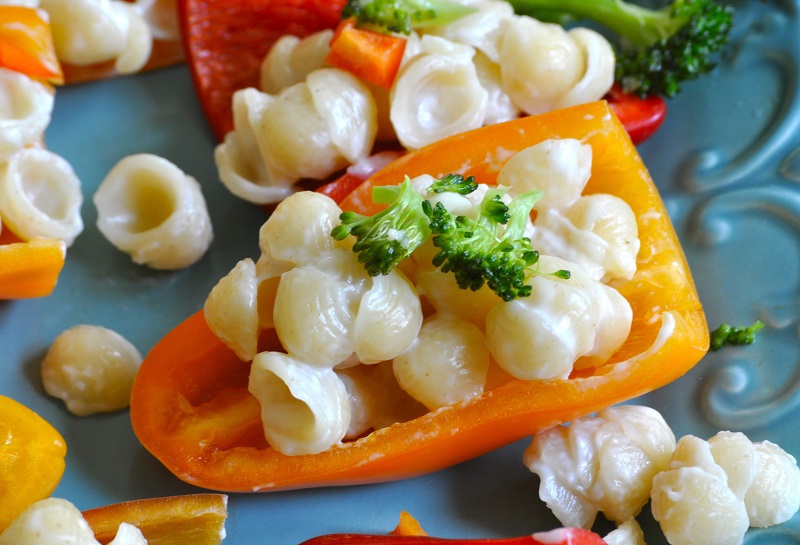 Best Ever Mac and Cheese | Chef in Training
Shells and Cheese (with bacon & peas) | The Pioneer Woman
Gluten Free Mac and Cheese | Stacey Homemaker
Hidden Veggie Mac and Cheese | Mess For Less
Spinach Avocado Mac and Cheese | Sarcastic Cooking
Dairy Free Mac and Cheese | Petite Allergy Treats
Roasted Red Pepper Mac and Cheese | Know Your Produce
Lentil Mac and Cheese | Sugar Spice and Glitter
Super Creamy Mac and Cheese | Dinner, Then Dessert
Kale and Spinach Mac and Cheese Cups | See Vanessa Craft