This site contains affiliate links. Please read our Policies for information.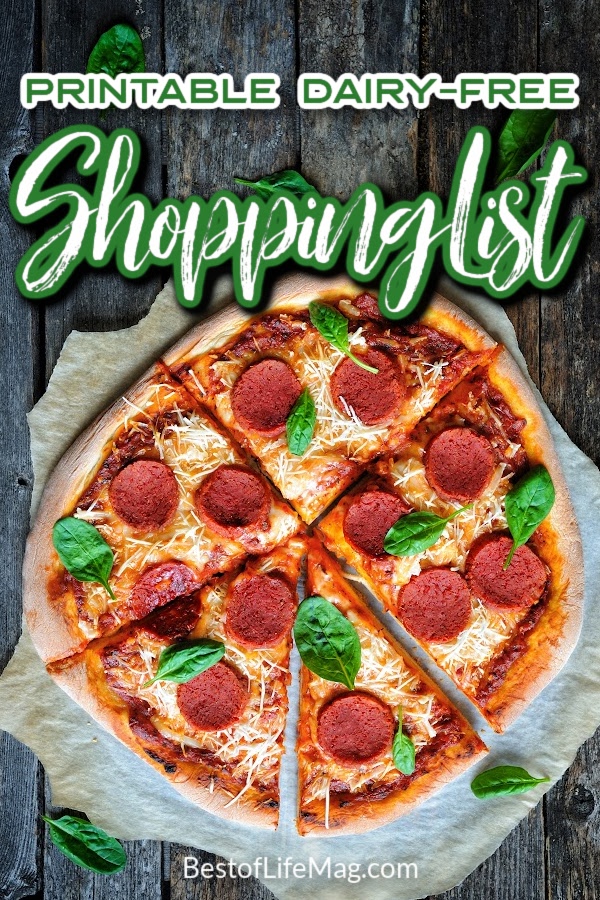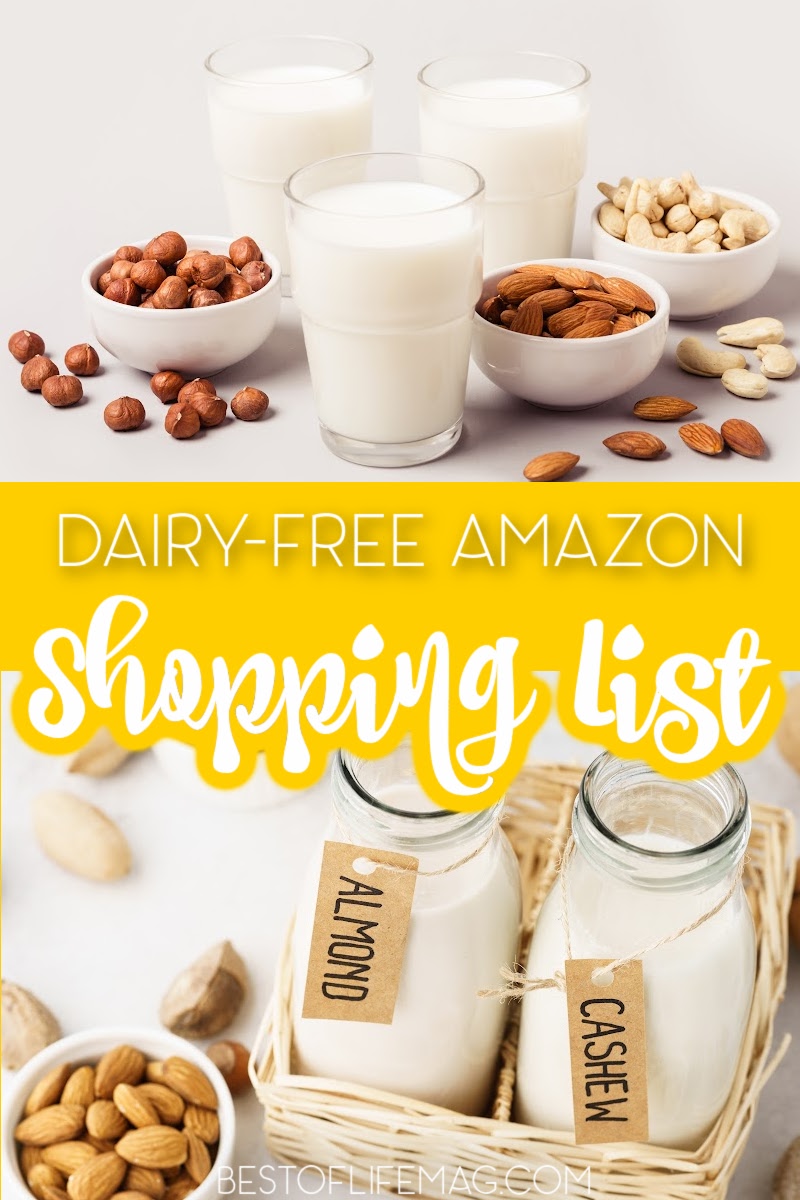 Having any kind of food allergy is difficult because anything you do not make yourself, from scratch, has to be checked thoroughly to make sure it does not contain your allergen. With this great printable dairy free snacks shopping list, the challenging work is done for you.

It can be hard to find the best dairy free snacks. Now you can find them two ways: on Amazon and with a printable shopping list for the store! Being dairy free is difficult, especially when it comes to sweets. The good news is that there are always new products hitting the market that are specifically created with allergies in mind!
Now you can have all your favorites from chocolate to chips without working about them being a dairy free snack.
These cookies are organic, nut, soy, dairy, and egg free. They cover a lot of the allergens at once! They are prepackaged into small bags that make them great for busy mornings, lunch boxes, and long trips or picnics.
Larabar makes great products that are usually very friendly for allergy sufferers. These minis come in a variety pack of flavors that are all Gluten free, Dairy free, and non-GMO. They are great for packing, hold up well to purse life, and they taste great!
All the varieties in this multipack are free from gluten, wheat, dairy, peanuts, tree nuts, egg, soy, fish, shellfish! That's AMAZING. The flavors are also sold in full-size bags so if you find a favorite you can order full-sized bags for eating at home! Great for dipping as well.
Enjoy Life Soft Baked Cookies do not contain any of the following: gluten, wheat, dairy, peanuts, tree nuts, egg, soy, fish, shellfish, sesame, sulfates, casein, and potato. They are soft, delicious, and they come in a variety of flavors so you can pick one that works for the whole family.
You won't even miss the allergens in these cookies, they taste great and the Enjoy Life brand makes lots of other great dairy free snacks as well!
YumEarth fruit snacks are organic as well as gluten-free, dairy-free and peanut-free. They contain no synthetic dyes, no artificial flavors, and no high-fructose corn syrup. This is dairy free snack that you can feel seriously good about offering to your family!
They come in a few different varieties so you can try them all and choose your favorites.
A lot of companies focus on the gluten-free label, what you might come to find out, is that they are also dairy and egg free. These Snyder's of Hanover gluten-free pretzel sticks are gluten, dairy, and egg free. They come in some tasty flavors and these 100 calorie packs are perfect for snacking!
Katz gluten-free powdered donuts are another great example of dairy free snacks that are mainly marketed under the gluten-free label! These delicious donuts are free from gluten, dairy, soy, peanuts, and tree nuts.
If the kind of dairy free snacks you are looking for need to give you the added power to get through a workout or a long afternoon work session, look no further! These are great for giving you a little boost and they have a great chocolate flavor!
Hemp heart bites are a great dairy free snacks option. They are part of another group you should keep your eye on when searching for dairy free snacks: vegan. Vegan products do not contain any milk, eggs, and quite often they are also gluten-free.
While the dairy allergy is familiar to some, it's not been marketed quite as heavily as gluten-free and vegan so those options are a great place to look for items that will suit your needs!
What is that? Cheese on the dairy free snacks list? Yep! These cheddar flavor squares are a tasty alternative to ones that contain allergens. Earth Balance vegan products are a great addition to your dairy free snack collection.
If you are looking for a great chocolate item in the dairy-free free snacks isle, this one is for you! Peanot butter cups that are free from some of the big allergens like soy, milk, and peanuts! They are delicious and there are actually quite a few delicious snacking options with this one link, the related products include some others by the same company…an M&M's replacement anyone?
No Whey Foods makes lots of great vegan and dairy free snacks.
With the list above you can also download and save the file. The links for each product are saved so you can return time and time again to find your favorite dairy free snacks!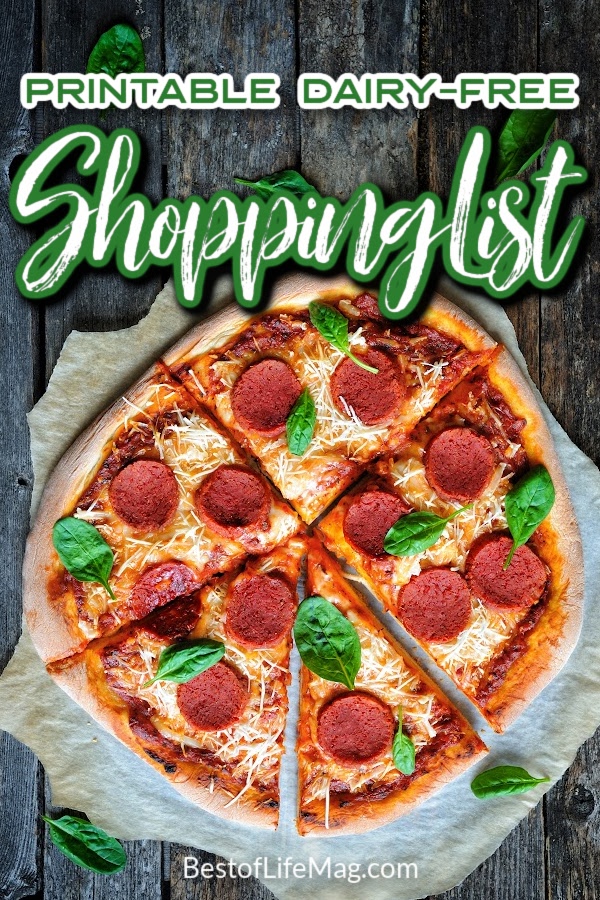 More Dairy Free
Dairy Free Fresh Blueberry Pie | Dairy free pies don't skip on the flavor. In fact, this recipe is one of the best dairy-free pies as possible.
Dairy Free Slow Cooker Chicken Fajitas | Fajitas are mostly dairy free on their own, but you can make them even more dairy free without missing anything in the flavor.
31 Delicious Dairy Free Desserts | Desserts are often a little more complicated than other meals for dairy free eaters. But these desserts are amazing and there is not a drop of dairy in any of them.
Chocolate Dairy Free Cupcakes | You can even make some pretty amazing chocolate cupcakes that are filled with flavor and no dairy.
Strawberry Banana Dairy Free Ice Cream | Ice cream! Yes, you can have ice cream even if you are trying to avoid dairy as much as possible.