This site contains affiliate links. Please read our Policies for information.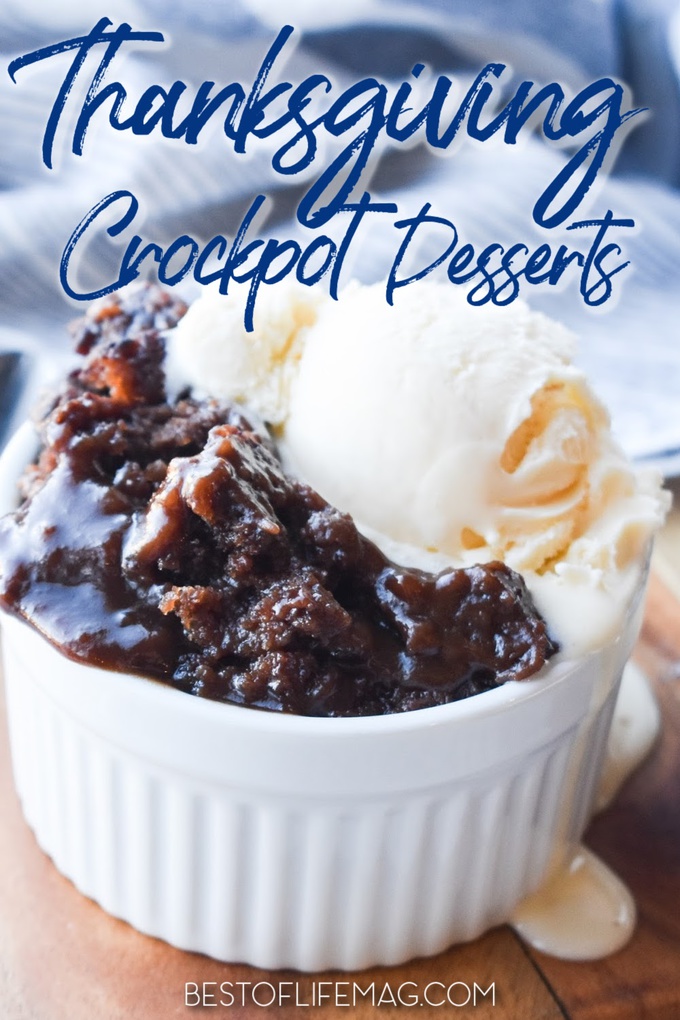 Thanksgiving dinner can be a real pain in the neck. There are so many moving parts that mean we all need to turn into catering chefs at home. But there are tricks to making things go easier. You can make some dishes ahead of time, days ahead of time. There are also pick-up options like picking up the sides or breads or whatever else you can essentially contract out to a professional. But using the tools you have is the best way to get through this, and we will get through this. The crockpot is the perfect Thanksgiving dinner tool. Especially since you can use crockpot Thanksgiving desserts to make room in the oven for other things. Crockpot Thanksgiving desserts are perfect for saving you time, space, and might just be the best Thanksgiving hacks you can use.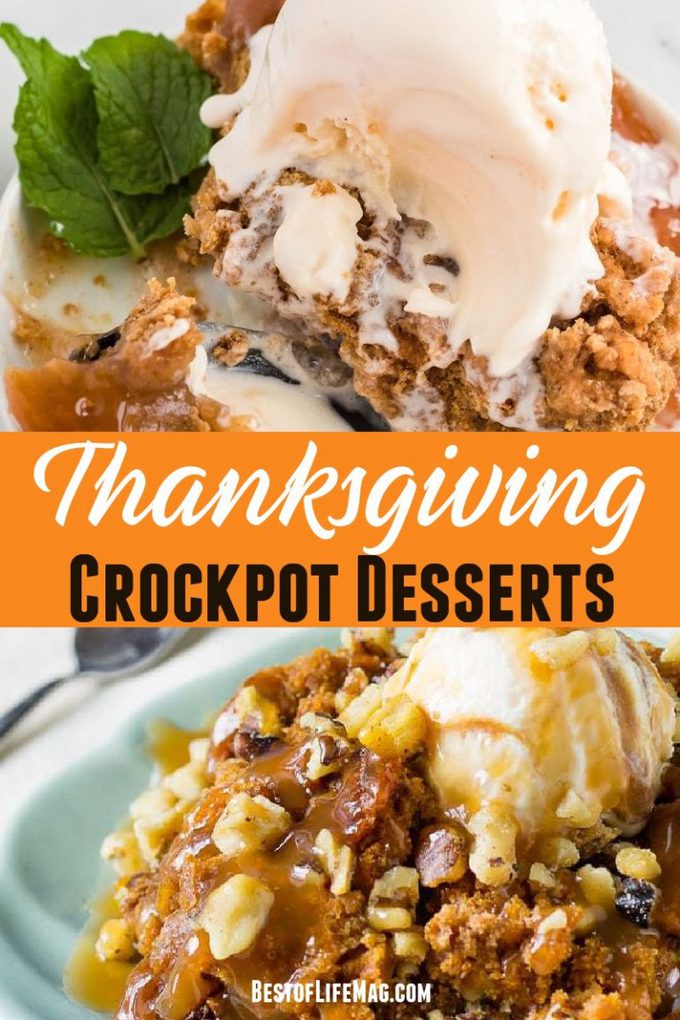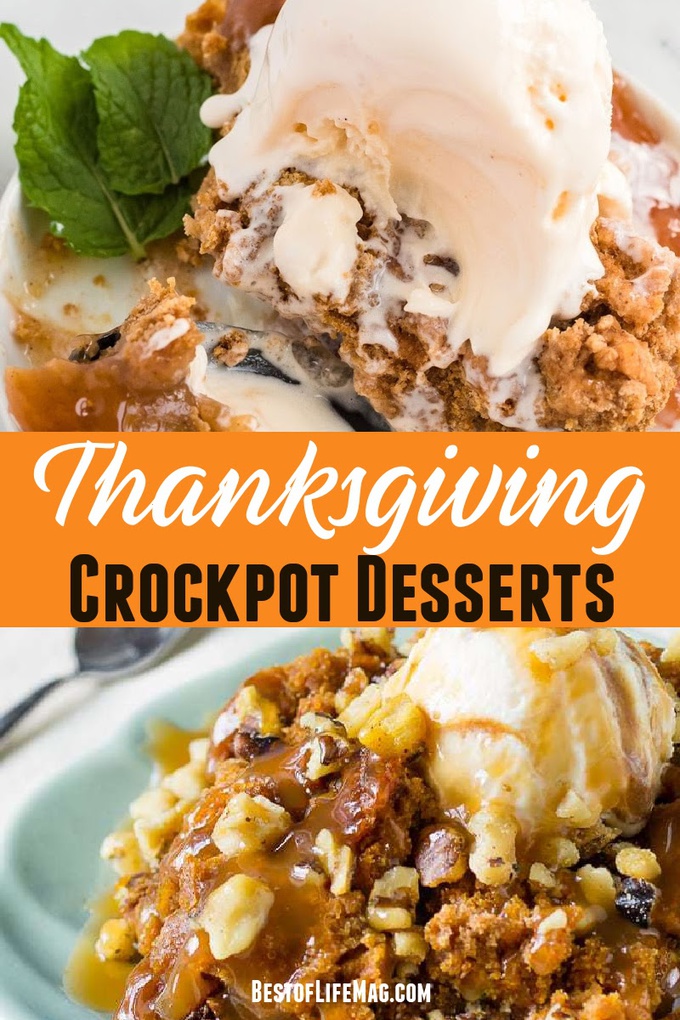 What are a few of your traditional Thanksgiving dishes? Most people have a turkey which basically cooks all day long in the oven. There are sides like green bean casseroles, breads, cranberry sauce, and so much more.
But that means there is not enough room in the oven to get everything done in one day. That is where the crockpot comes into play.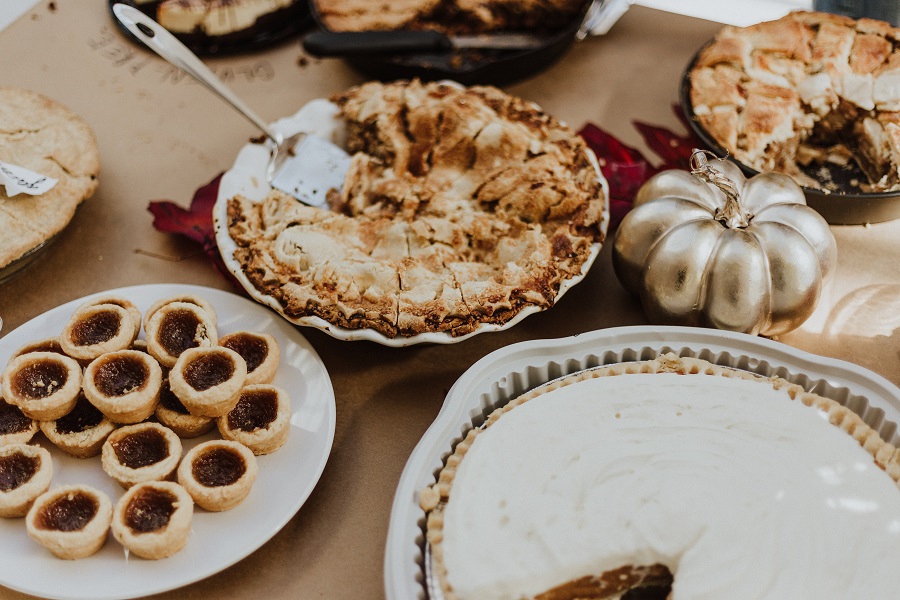 You can have things cooking in the crockpot to free up space and time. Especially since crockpot Thanksgiving desserts can be started in the morning and then forgotten about until it is time to serve.
Crockpot Fruity Desserts | Best of Crock
Pumpkin Pecan Cobbler | Moms with Crockpots
Apple Dump Cake | Salty Side Dish
Pumpkin Cake | Dizzy Busy & Hungry
Chocolate Cobbler | Dance Around the Kitchen
Apple Pudding Cake | Bunny's Warm Oven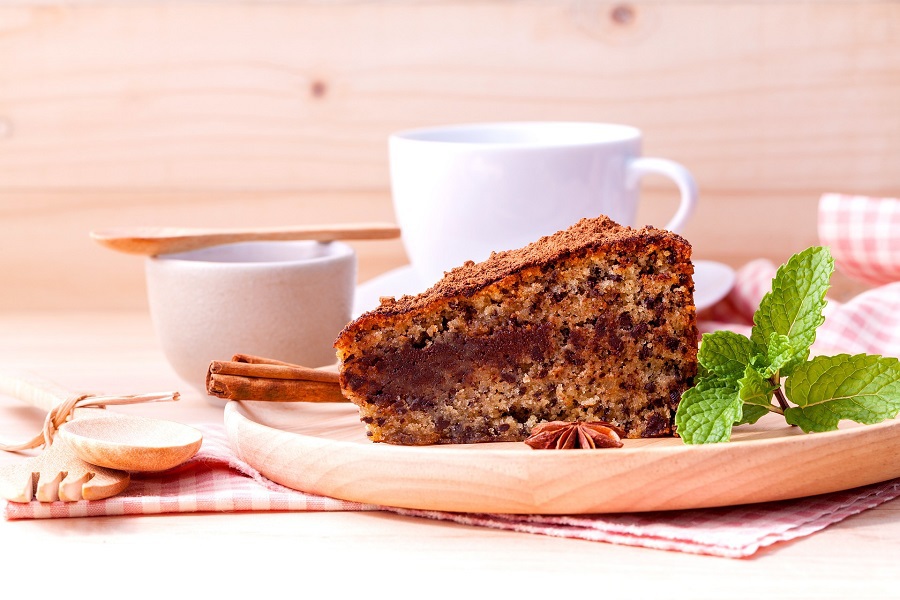 Traditional Thanksgiving Desserts
There are many different traditional desserts people choose from on Thanksgiving. You can enjoy a pie of any kind or a cobbler filled with flavor.
But that doesn't mean you have to stick to the ordinary, you can get off the beaten path. The important thing is that you keep your cool, don't stress out, and utilize the crockpot as much as possible.
Apple Cobbler | Amanda's Cookin'
Pumpkin Pie Pudding | Dinner Then Dessert
Mississippi Mud Pudding Cake | Melissa's Southern Style Kitchen
Gingerbread Pudding Cake | The Recipe Rebel
Pumpkin Spice Dump Cake | My Heavenly Recipes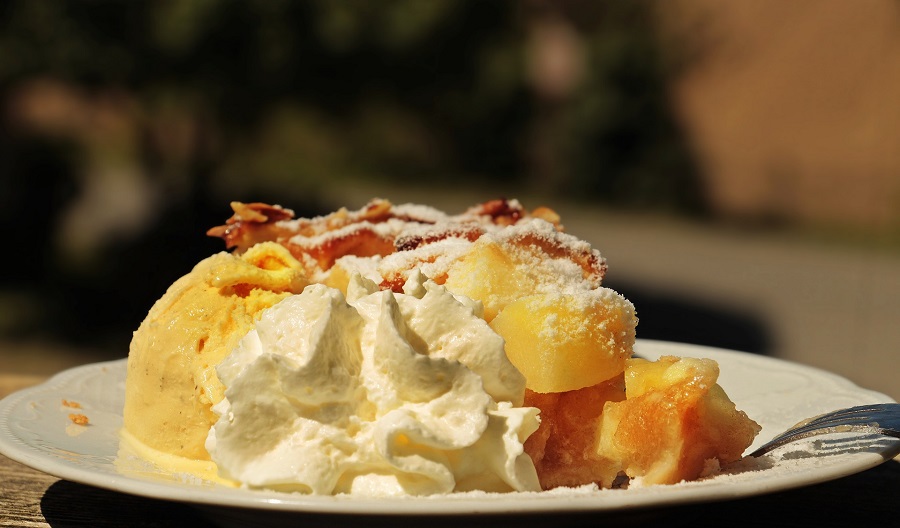 Crockpot Thanksgiving Desserts
The crockpot can help you make your Thanksgiving recipes in more than just one way. For example, you can use the crockpot for the desserts and then that frees up space in the oven or on the stove top.
That means the one dish cooked in the crockpot helps you make two, three or even four dishes at the same time. And that is the most important thing, saving time.
Crockpot Fried Apples | A Night Owl
Slow Cooker Peach Dump Cake | Slow Cooking Perfected
S'mores Cake | Bake Me Some Sugar
Hot Fudge Pudding Cake | Savory Nothings
Better Than Sex Cake | Crock Pot Ladies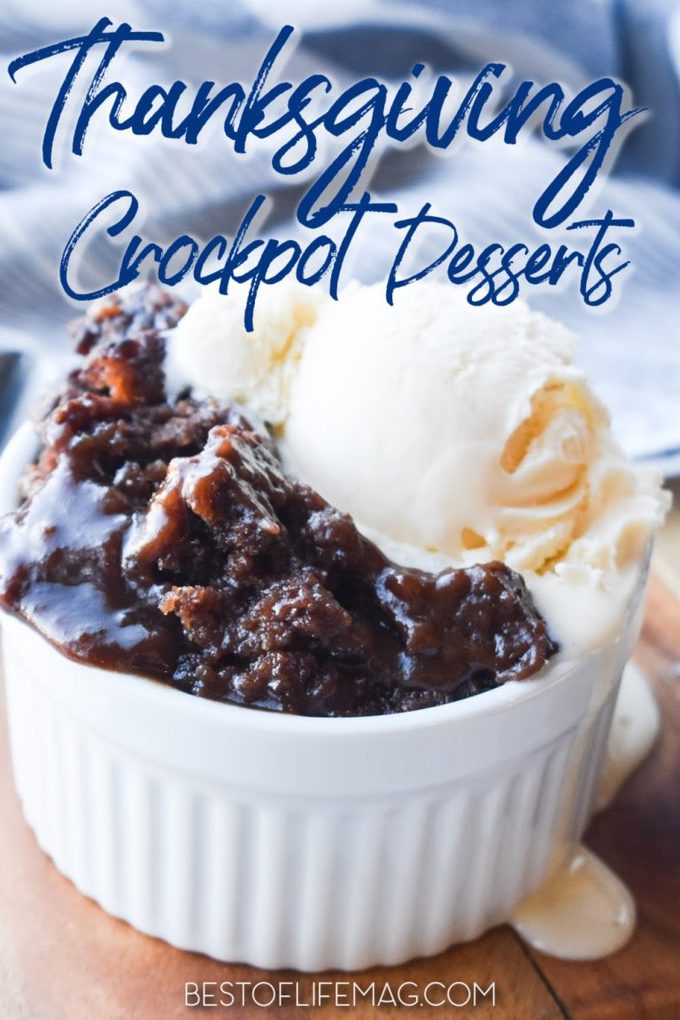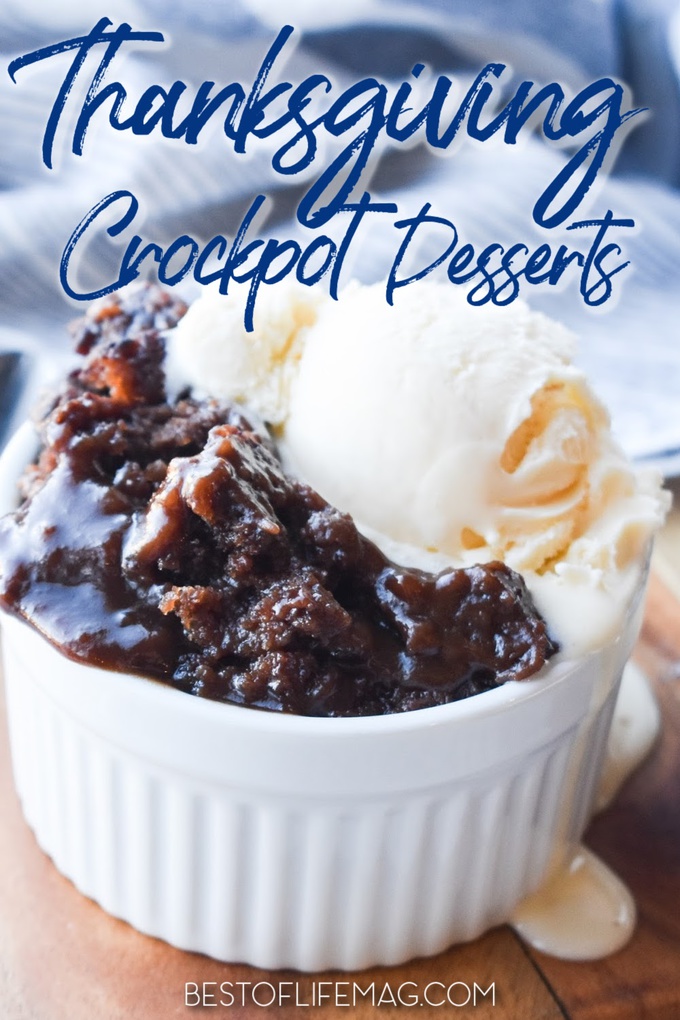 More Thanksgiving Recipes
Crockpot Black Bean Dip Recipe | Slow Cooker Cheesy Bean Dip
Dairy Free Pumpkin Pie Recipes
Easy Twice Baked Potatoes Recipe | Le Creuset Mashed Potatoes
Hot Italian Cheese Balls Recipe {+ Bonus Breakfast Frittata}