Dairy Free Easter Candy Recipes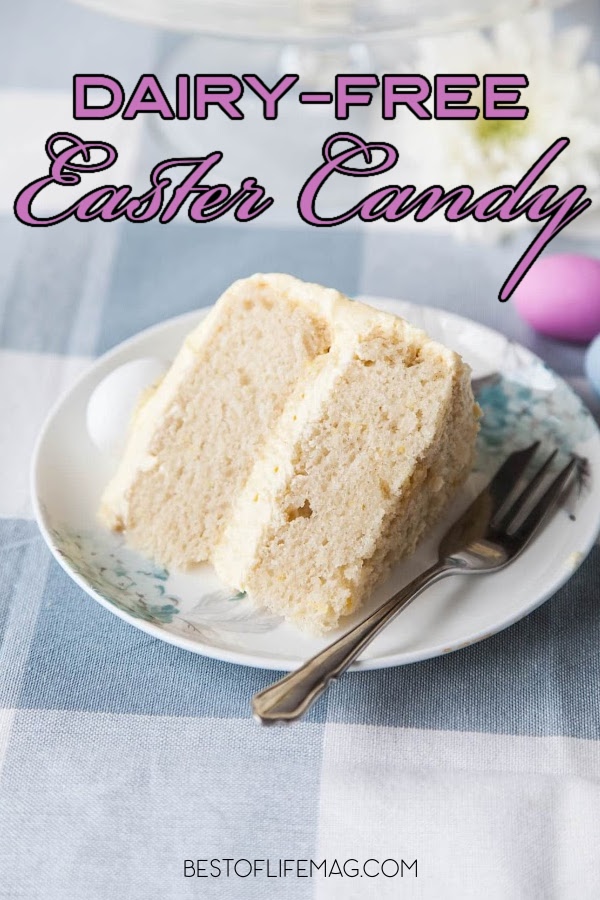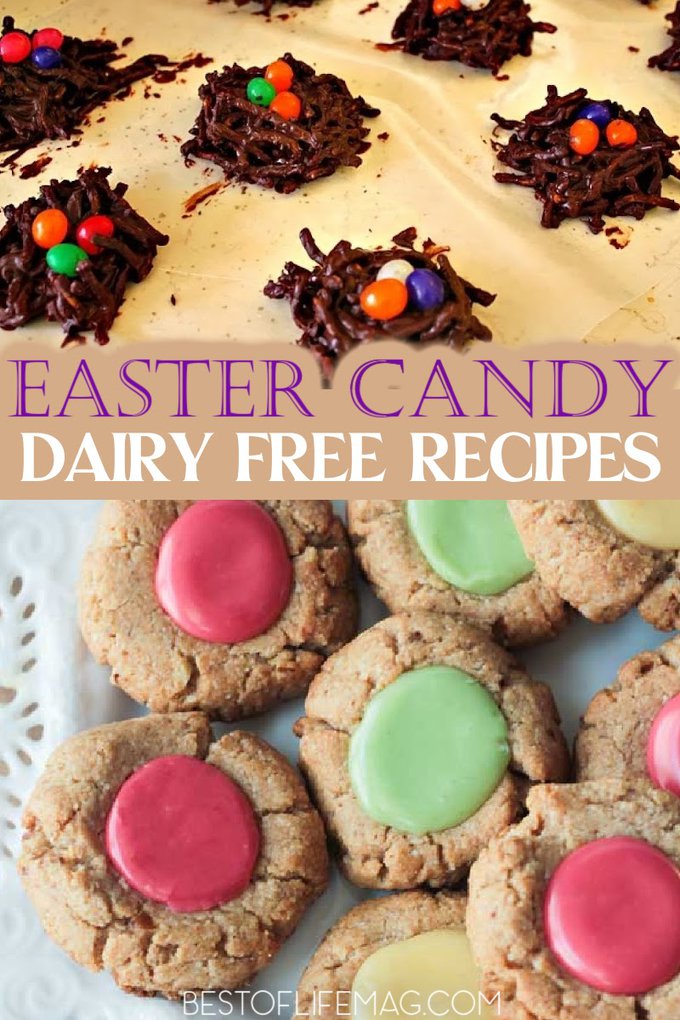 When it comes to holidays that seem to revolve around sweets, dairy free can seem like a curse. Luckily, for those of us who've been on dairy free diets for quite a long time, we know the workarounds! When Easter comes around and the cream-filled chocolate eggs pop up, we know it's time for dairy free Easter candy.
Living a dairy free life means you may have to miss out on some of your favorite desserts. Why buy candy eggs filled with cream when you can make your very own dairy free Easter candy and enjoy sweets just like everyone else? When you have the right recipes, every holiday can be fit into a diet.
Even Easter, the holiday that is known for candy eggs or marshmallow bunnies can fit into a diet plan. All you need are the right recipes for your favorite Easter treats. While others enjoy the candy found on shelves in every store during Spring, you can make your own dairy free Easter candy.
The best part about making your own candy is you won't need to worry about the ingredients making you sick.
Dairy Free Easter Candy Recipes
Chocolate Caramel Easter Eggs | The Pretty Bee
Easter Egg Cookie Dough Fat Bombs | Healthful Pursuit
Reese's Peanut Butter Eggs Copycat | Joy Filled Eats
Candy Creams | Best Essential Oils
No Bake Chocolate Coconut Butter Bunnies | Sugar-Free Mom
Dairy Free Holidays
Eating dairy free, especially on the holidays, is understandably difficult. However, you're not alone, your kids are not alone. There are many of us living with this food allergy. Luckily, that means there are many of us thinking of dairy free recipes to enjoy.
Those recipes get shared so everyone can enjoy the holidays, the treats, and the tastes of the season. There is no reason you can't enjoy the holidays like everyone else just because you have dietary restrictions. These recipes are a good place to start.
Lindor Hazelnut Chocolate Truffles | Damy Health
No-Bake Chocolate Peanut Butter Cookies | Joy Food Sunshine
Cashew Butter Chocolate Eggs | Heather Christo
Vegan Cadbury Creme Eggs | Miratelinc
Carrot Cake Cupcakes | Texanerin
Easter Treats
Easter is a holiday of candy and sweets, it competes directly with Valentine's Day for most chocolate consumed. People who eat dairy free diets know that milk chocolate isn't a friend. However, there are ways to make chocolate dairy free and you can enjoy those recipes on both Easter and Valentine's Day.
But the important thing is to remember that just because Easter has a lot of sweets, it doesn't mean dairy-free eaters can't partake in the fun. There is a little more leg work to making your own candy, but it is well worth the effort.
Easter Thumbprint Cookies | Veggie Inspired
Vegan Easter Lemon Sponge Cake | Wallflower Kitchen
Carrot Cake with Coconut Cream Icing | Bloglovin'
Strawberry Creme Easter Eggs | Ricki Heller
Secret Ingredient Chocolate Peanut Butter Eggs | Sproutly Stories
Dairy Free Easter Baskets
Now you have the tools you need to have an amazing dairy free Easter with all the sweets you want. You may even find that these recipes provide sweets that you like more than the originals. You can even use your creative side and build complete dairy free Easter baskets if you want.
Or keep the sweets to yourself, no one would blame you! But you can make some amazing baskets with these desserts. Not to mention, you could be saving money since dairy free Easter baskets might retail at higher prices.
Dairy Free Birds Nests | Dairy Free Taste
Chocolate Nests and Egg Cakes | By Stephanie Lynn
Jelly Bean Macaroon Nests | Flo & Grace
Easter Cupcakes | Elephantastic Vegan
Fruity Peeps | Feasting on Fruit
More Dairy-Free Recipes
Dairy Free Crockpot Recipes & Meals for Any Occasion | Crockpots are a great help to everyone, even those on dairy-free diets.
Recipes for Picky Eaters | There is nothing more difficult than trying to please a dairy-free eater who is also picky.
Dairy Free Recipes for Toddlers | Toddlers don't need to miss out on much just because they can't have dairy.
Healthy Crockpot Granola Recipe | Gluten Free and Vegan Trail Mix | Granola is always a great snack; you may even be able to fit this into Easter somehow.
Dairy Free Fresh Blueberry Pie Recipe | Fresh pie is the pinnacle of pastry desserts.