This site contains affiliate links. Please read our Policies for information.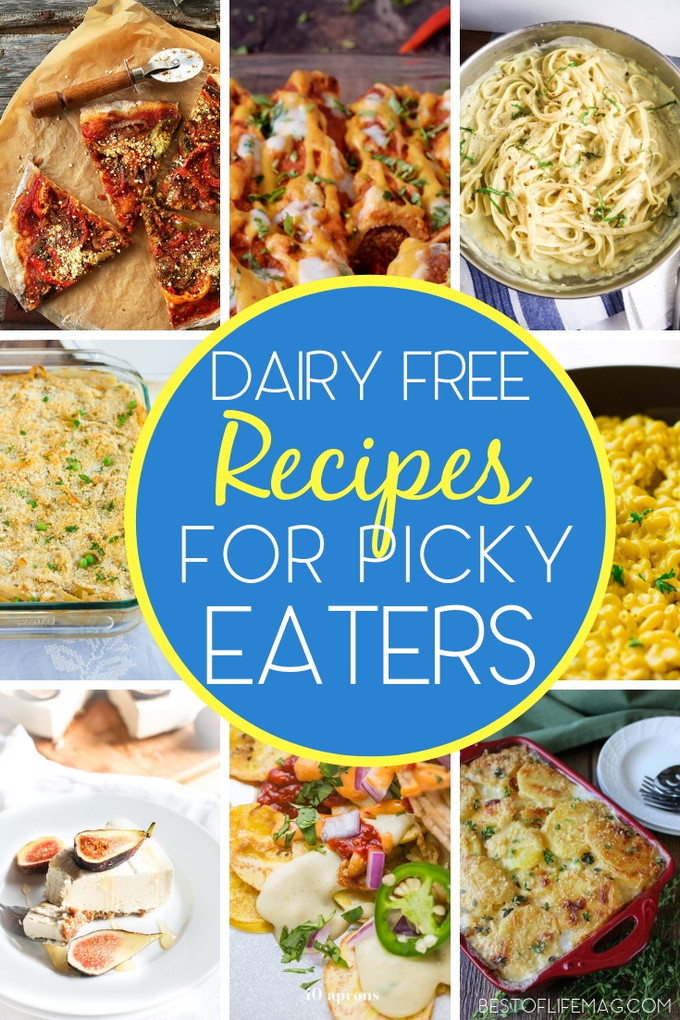 Going dairy free comes with its challenges. It might be out of a personal desire to eat clean, or out of necessity due to allergies. Either way, dairy has a way of sneaking into your food when you least expect it. Just because a product may say it's lactose-free doesn't mean it will be free of whey or casein, which is what many dairy allergy sufferers are allergic to. Things get harder when you have a picky eater on your hands. To succeed, you'll need an arsenal of completely dairy free recipes for picky eaters.
There is nothing wrong with having likes and dislikes when it comes to food. Thankfully, it's hard to be picky when you have the best dairy free recipes for picky eaters.
When it comes to eating dairy free, some people opt for simply replacing the dairy with a store-bought dairy alternative. While this may seem like the easiest solution to eating dairy free, it doesn't always yield the best results. (Yes, I'm talking to you, fake cheese.) Many of these well-intentioned dairy alternatives are a far cry from the real thing. Some can even make the more discriminating eaters turn their nose up and just not eat.
All you dairy-free picky eaters, listen up! We have rounded up 21 recipes you can easily whip up at home that will make your taste buds celebrate, starting with your morning breakfast and ending with your evening dessert. No faux food here. Just real food that's really good. Some recipes take your old favorites and recreate them with creamy, dairy-free ingredients (like the Vegan Grilled Cheese). Others just leave the dairy out and highlight the other textures (like the Crock Pot Dairy-Free Hawaiian Chicken) or use other indulgent, naturally dairy-free ingredients.
Whichever recipes you choose to try, these dairy free recipes for picky eaters will be hard for anyone to turn down!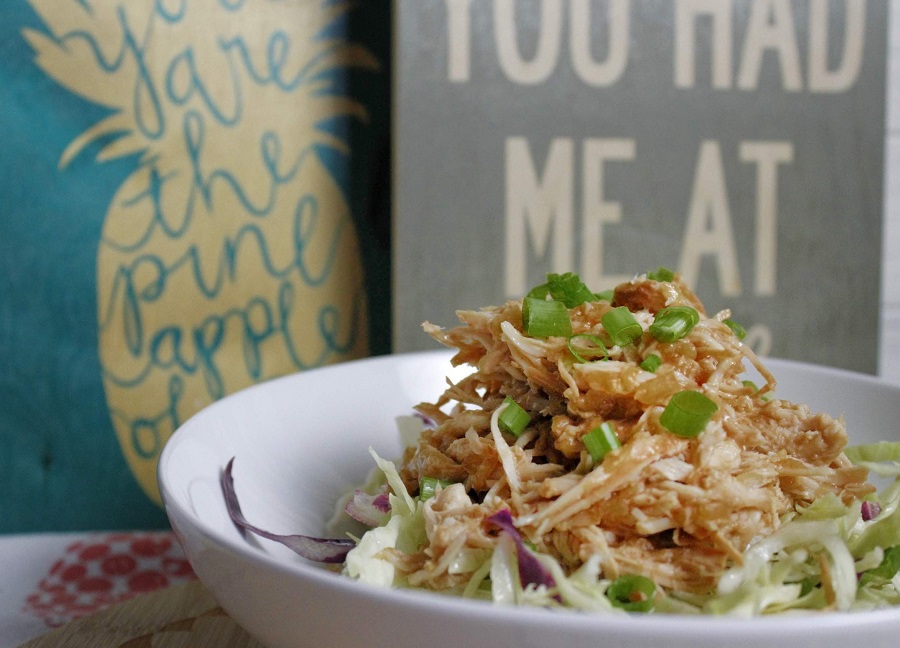 Vegan One Pot Creamy Garlic Pasta | Yup It's Vegan
Vegan Lentil Enchiladas | Elavegan
Creamy Cauliflower Chicken Baked Pasta | Meaningful Eats
Allergy Free Waffles | The Bewitchin Kitchen
My Favorite Vegan Pizza | Minimalist Baker
Butternut Squash Lasagna with Cashew Cheese Kale Pesto | Food By Mars
Vegan Grilled Cheese with Caramelized Onions | My Whole Food Life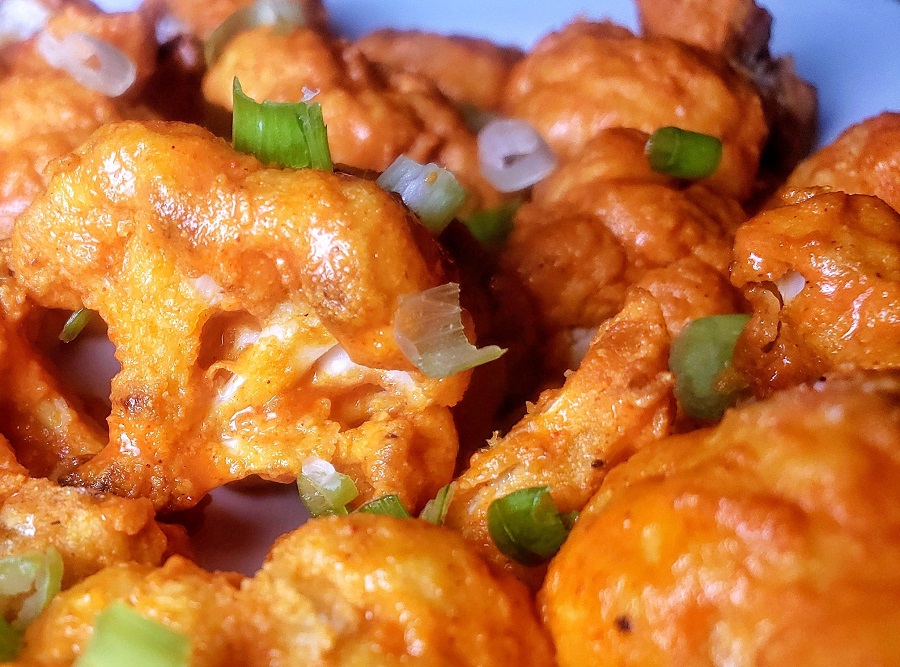 Vegan Mac and Cheese | Nora Cooks
Quickie Cheeseless Quesadillas | Healthy Happy Life
Dairy Free Herbed Scalloped Potatoes | Vegan in the Freezer
Baked Vegan Buffalo Cauliflower Dip | Veggies Don't Bite
Epic Paleo Nachos | 40 Aprons
Dairy Free Spinach Dip | Totally the Bomb
No Bake Vegan Cheesecake | The Roasted Root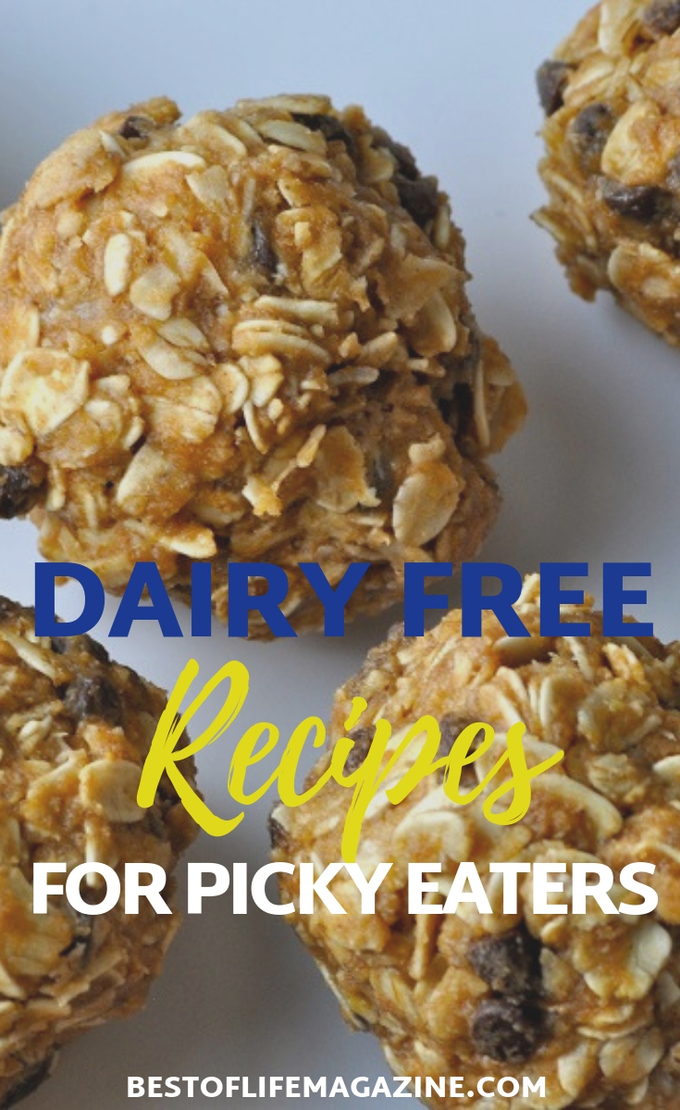 More Dairy Free Recipes
Crock Pot Dairy Free Beef Stroganoff | Best of Life Magazine
Dairy Free Fresh Blueberry Pie | Best of Life Magazine
No Bake Peanut Butter Oatmeal Balls | Best of Life Magazine
Buffalo Cauliflower Bites | Best of Life Magazine
Slow Cooker Chicken Broccoli and Rice Casserole | Best of Life Magazine
Shredded Chicken Tacos | Best of Life Magazine
Dairy and Gluten Free Slow Cooker Hawaiian Chicken | Best of Life Magazine