Dairy Free Ketogenic Chicken Recipes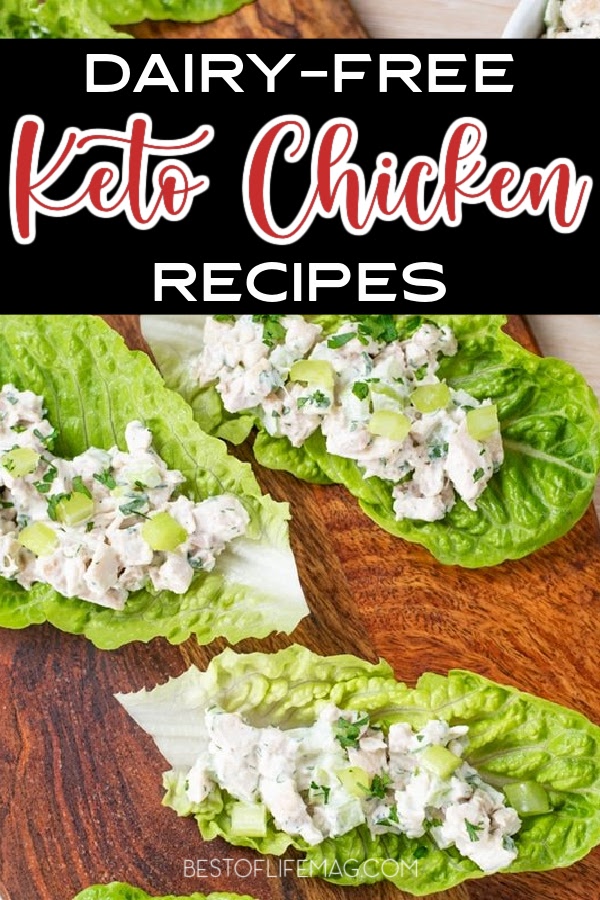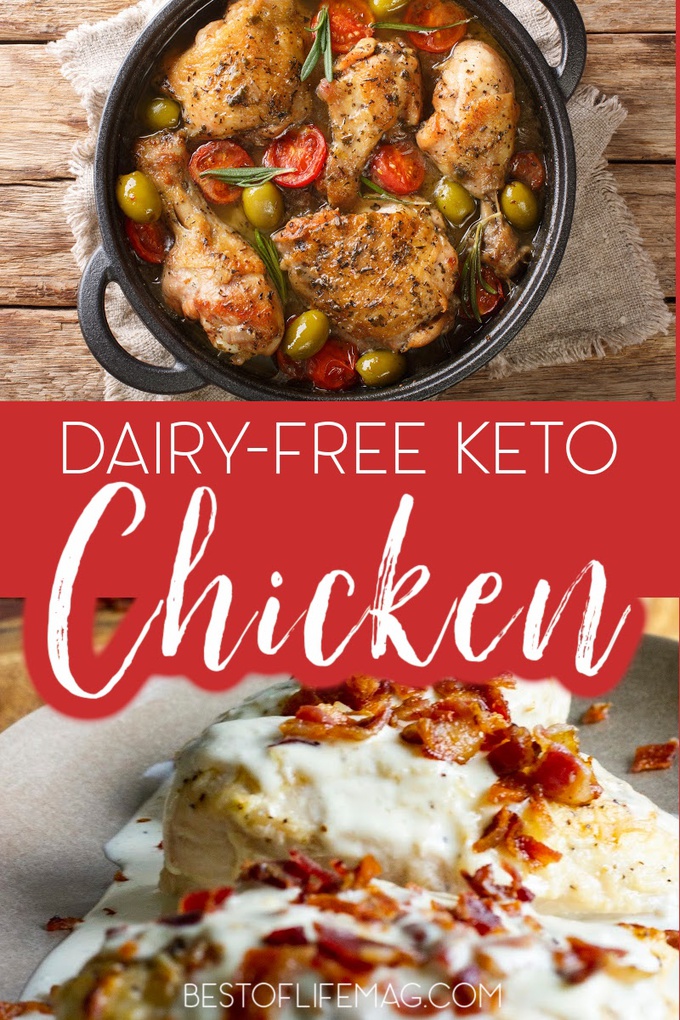 There are plenty of ketogenic diet recipes that are already dairy free. One of the most popular ingredients in almost every ketogenic diet is chicken. There are many dairy free ketogenic chicken recipes that will keep you and your taste buds happy.
Living a dairy free lifestyle can make it hard to follow normal diet routines. Options are already limited without dairy so to limit yourself even further seems like a setup for failure. Figuring out what to eat on a keto diet can be hard tough!
These recipes will help you get a great meal plan started! There are cookbooks, programs, workout guides, and even online programs for exercising and eating right that can help you stay on track. There are also supplements you can take to help boost your success on a ketogenic diet.
Ketogenic chicken recipes are perfect for people who want to start a ketogenic diet and they're easy to turn into dairy free ketogenic recipes. Chicken is one of the most popular ingredients for a dairy free diet for many reasons.
There is no milk in chicken, but chicken recipes often require dairy of some kind. Parmesan chicken, chicken alfredo, and chicken pot pie? All of these recipes have dairy in them. However, there are chicken recipes that don't require dairy and fit into a ketogenic diet.
You can find ketogenic chicken recipes for every day of the week and still stay clear of dairy.
Ketogenic Chicken Recipes
Coconut Lime Chicken | A Saucy Kitchen
Chicken Salad Wraps | Keto Kitchen
Chicken Piccata | Noshtastic
Chicken Broccoli Alfredo | Mama Shire
Chicken Tenders | Jay's Baking Me Crazy
BLTA Chicken and Bacon Salad | How To This And That
Creamy Crack Chicken | The Castaway Kitchen
Garlic Chicken Skillet | The Healthy Consultant
Buffalo Chicken Casserole | Wicked Spatula
Coconut Curry Chicken | Keto Connect
Chicken Zoodle Soup | Tastes Lovely
Roasted Chicken Thighs | Kalyn's Kitchen
Keto Chicken Soup | Buddy Spatula
Dairy-Free Keto Curry Chicken | Sugar-Free Mom
Buffalo Chicken and Broccoli Bowls | Fox and Briar
Juicy Baked Italian Chicken Breast | Wholesome Yum
More Ketogenic Diet Recipes and Tips
Dairy Free Ketogenic Recipes to Enjoy | Chicken is an easy meat to work with, but it is far from the only ketogenic meat you can use to make your healthy meals.
Low Carb Breakfast Recipes for a Keto Diet | Even your breakfast can be made low carb with ease and they will still be something to look forward to every night.
What You Can Eat on a Keto Diet | Eating on a keto diet is fairly simple but you will need to know what foods fit into your plan.
Crockpot Keto Chicken Recipes | Dairy-free recipes are great but there are other chicken recipes that fit into a keto diet if you're ready to readd dairy into your nutrition.
Easy Keto Dessert Recipes | You don't need to skip dessert just because you're on a keto diet. In fact, there are plenty of keto desserts you can enjoy.