This site contains affiliate links. Please read our Policies for information.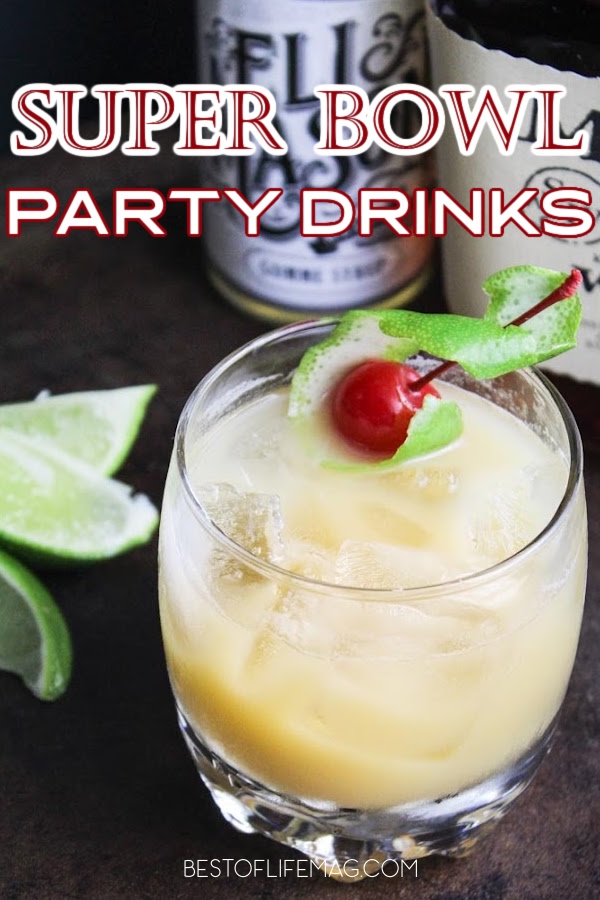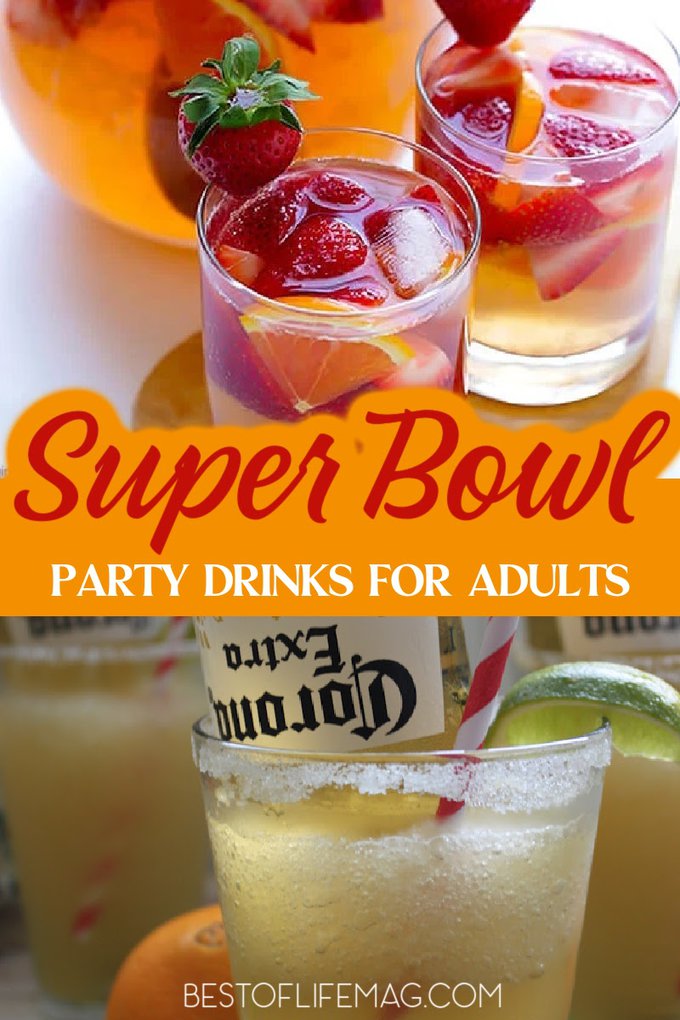 You don't have to like football to enjoy the Super Bowl; there are awesome commercials to see and a great concert right in the middle. Still, the company of friends and family, the sound of cheers and cries, smell of great food make for a great time. Then there are the drinks.
Party drinks bring any game day party to the next level.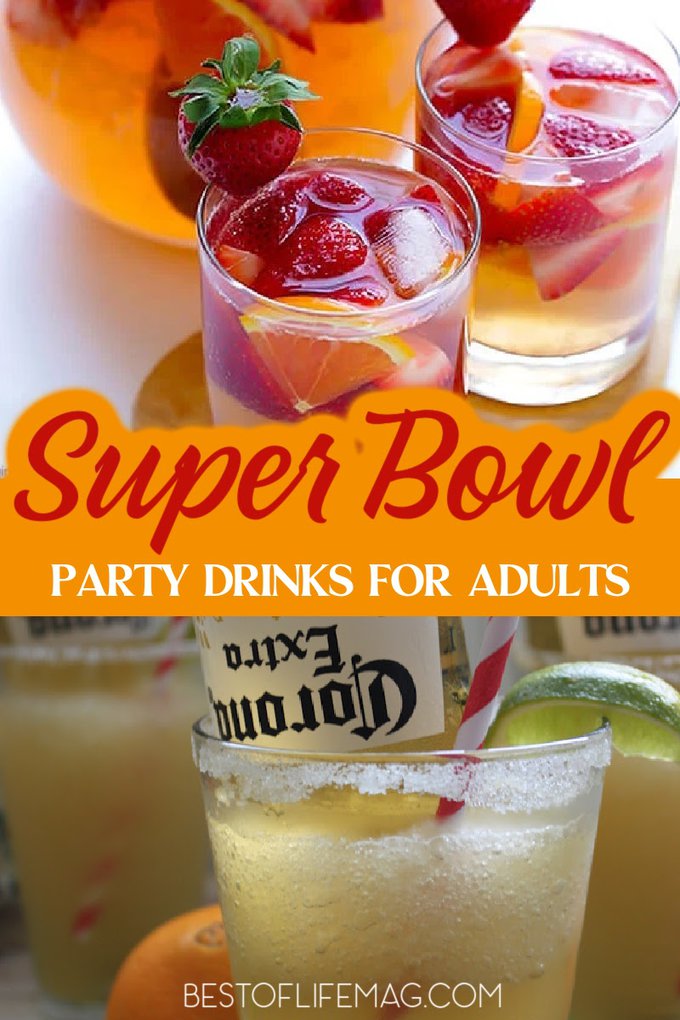 Getting ready for the Super Bowl can be stressful. You want to serve the perfect drinks, but keeping it simple can sometimes be best. It would be best if you had decorations, plates, cups, bowls, and napkins, which is easier than finding the perfect recipes.
Once you know what kind of drinks you want to serve, this list makes it easy to put together a terrific drink menu! Paired with great food, these game day and Super Bowl party drinks and recipes will keep your party festive for everyone.
Get our popular summer cocktail recipes eBook for only $2.99! These drink recipes are perfect for any thirsty desire!
The Best of Life Magazine Recipes
Fresh Strawberry Margarita Recipe on the Rocks
Perfect Lime Patron Margarita Recipe
Party Drinks
We all know the effect of cocktails on any party. There is a more lively conversation, funnier jokes, and bigger fights over whose team will win. That makes them a crucial aspect of any good party. Luckily, there are so many recipes to choose from right here.
Light Strawberry Margarita Recipe
Sparkling Cucumber Cooler with Gin Cocktail Recipe
Sparkling Blood Orange Margarita
Slow Cooker Spiked Peppermint Hot Chocolate Recipes
Easy Spicy Margarita Recipe on the Rocks
Fresh Pineapple Margarita Recipe without Triple Sec
Cranberry Margarita Recipe on the Rocks
Blackberry Lemonade Margaritas
Best Low Carb Margarita Recipe
Cocktail Flavors
Party drinks come in a variety of flavors, a wide variety. Most of the cocktails we make at home come in fruity flavors, but that's not all that is out there. You could easily make a cocktail that is more on the savory side using herbs and plants.
That means there is something for everyone on either side of the field.
Strawberry Jalapeno Margarita Recipe on the Rocks
Patron Skinny Margarita Recipe
Cherry Blackberry Mojito Recipe
Fireball Whisky Cocktail with Passion Fruit
Another Day in Paradise Rum Cocktail
Nearly NorCal Margarita Recipe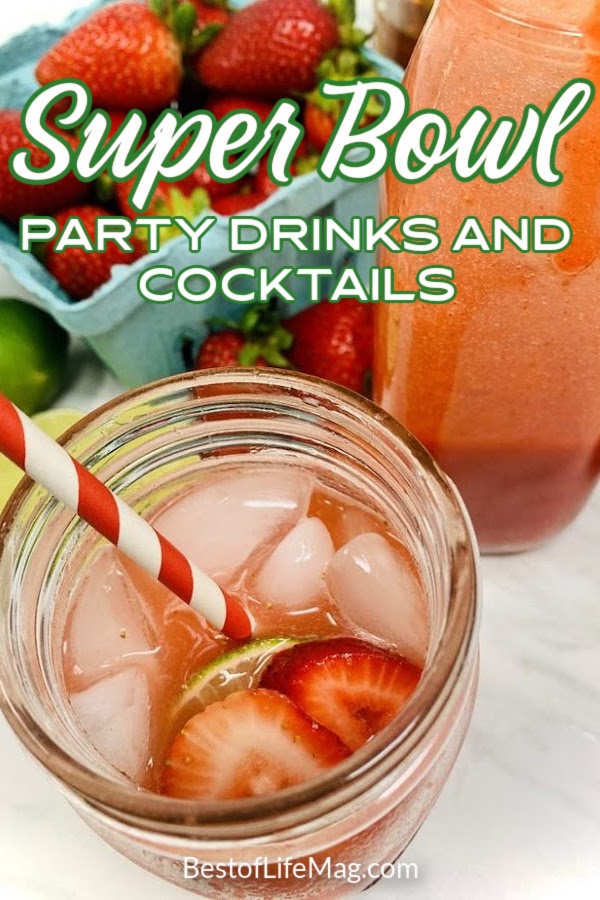 The Best of Life Recipes
Best of Life is a great source for party needs. You can find everything there, from decor to wedding gifts and the things in between. There are even some amazing cocktails that would work nicely at your next Super Bowl Party.
Best Sangria Recipes to Sip on
Sailor Jerry Rum Drinks: Best Drinks with Attitude
How to Make Cranberry Jello Shots
How to Make the Perfect Mojito: Shopping List and Tips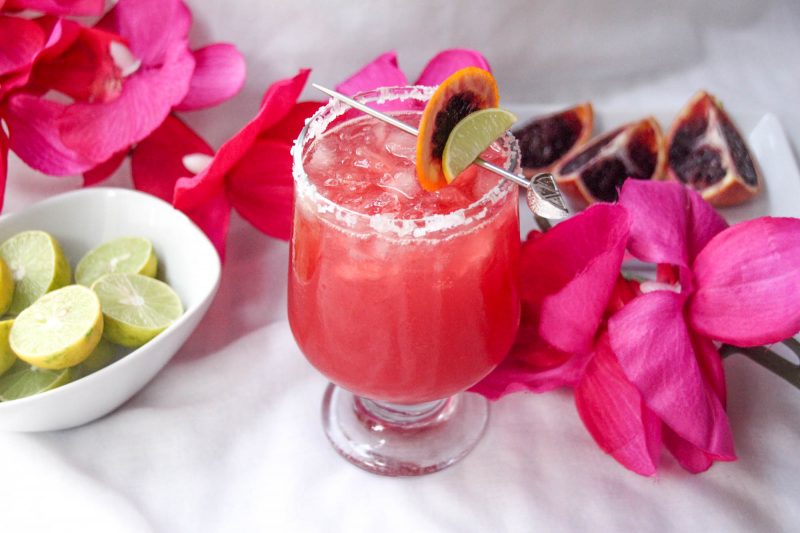 Even More Super Bowl Party Cocktail Recipes
Cocktail recipes are shared all of the time amongst fellow home bartenders. Even some professional bartenders post their specific recipes. You can find plenty of options that cover plenty of bases for you and your guests.
You may even find a new favorite cocktail that you want to have the ingredients for at all times.
Maui Island Breeze | Crazy for Crust
Orange Creamsicle | Ann's Entitled Life
Pomegranate Mojito | Farm Fresh to You
Low Calorie Cocktails | Daily Makeover
Moscow Mule Options | Huffington Post
Sparkling Grinch | Hot Eats and Cool Reads
Cranberry Vodka | Dinners, Dishes, and Desserts
Fresh Peach Margarita | Baker by Nature
Pink lemonade Margarita | Drinked In
Strawberry Sangria | Gimme Some Oven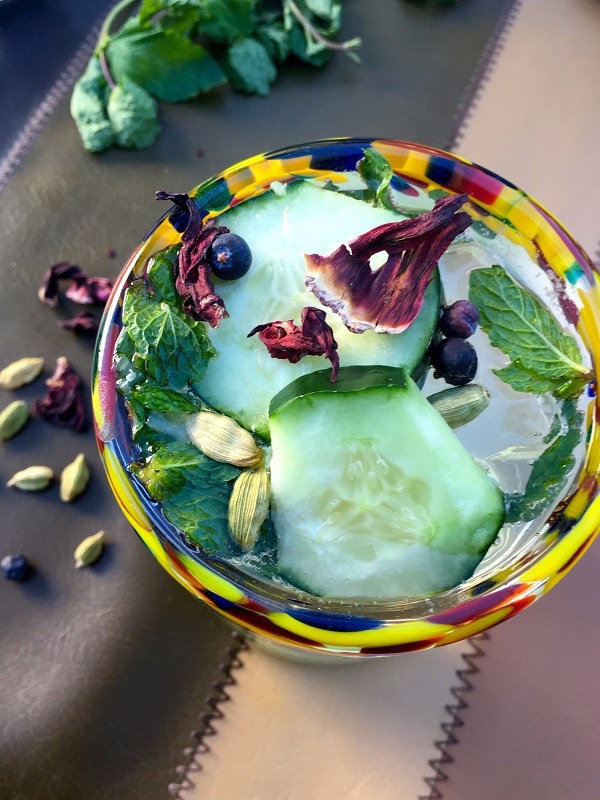 Themed Drinks
Themed drinks make for the best party drinks. You can even use the colors of the teams playing in some of these drinks. That would make the cocktails not only drinks but part of the decor. Decor that people will love to drink throughout the entire night.
Beach House Cosmos | Recipe Girl
Malibu Sunset | Averie Cooks
The ultimate Bloody Mary | My Life My Style
Midori Sour | Mom on Timeout
Sprinkles Cocktail | Drop Dead Gorgeous
Perfect Lemon Drop | A Southern Fairytale
Honeycrisp Apple Sangria | Sallys Baking Addiction
Blueberry Mojito | The Novice Chef
Coral Reef | Tammilee Tips
Frosty Mexican Bulldog Margarita | Bay Area bites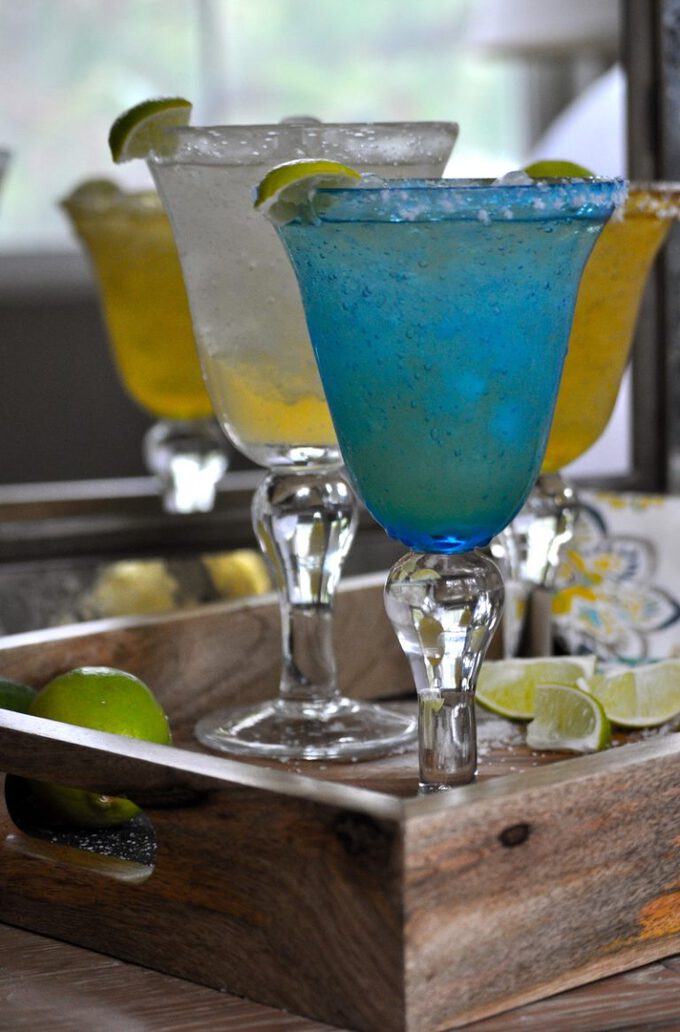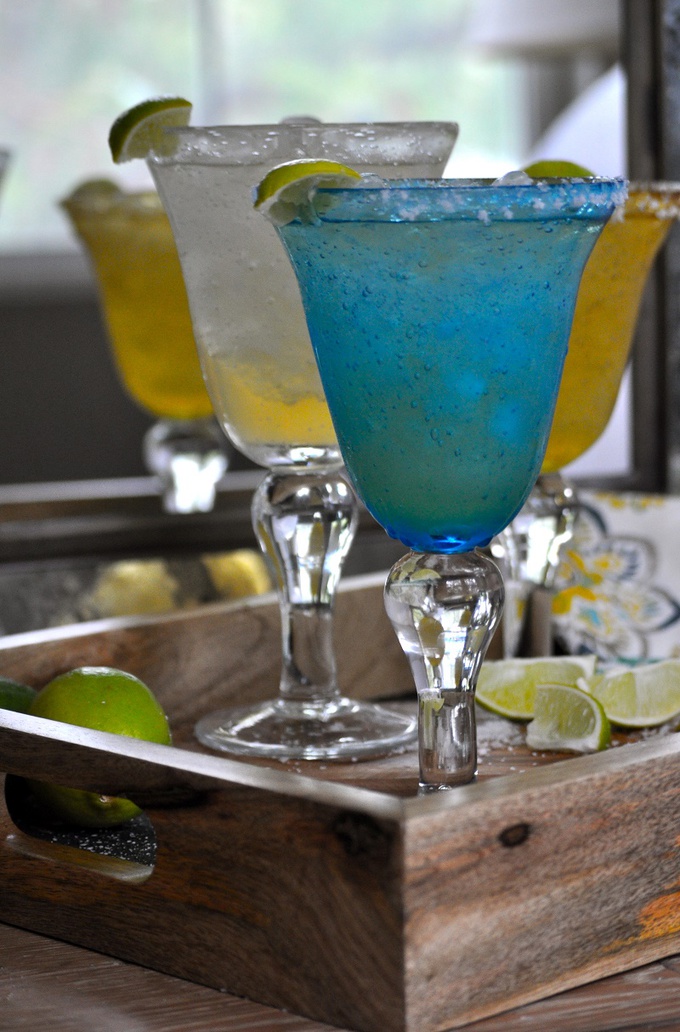 Types of Drinks
Not all cocktails are created equal. Some are slushies, and others are jello shots, but all are cocktails. Explore the world of drink making, don't hold back, and generate new tastes to enjoy. You can get crazy with beeritas or jello shots filling tiny plastic cups. The possibilities are endless with your party drinks.
Raspberry Rose Cocktail | Camille Styles
Fireball Cider | Complete Recipe
Amaretto Southern | Southern Fatty
Strawberry Slushie | Best of Bklyn
Pineapple Whip | The Not So Average Girl
Pomegranate White Wine Spritzer | Country Living
Tropical Twisters | Helicopter Mom
Party Punch | Savor Home
Disney Cocktails | Love This Pic
Dark and Stormy Cocktail | The Framed Table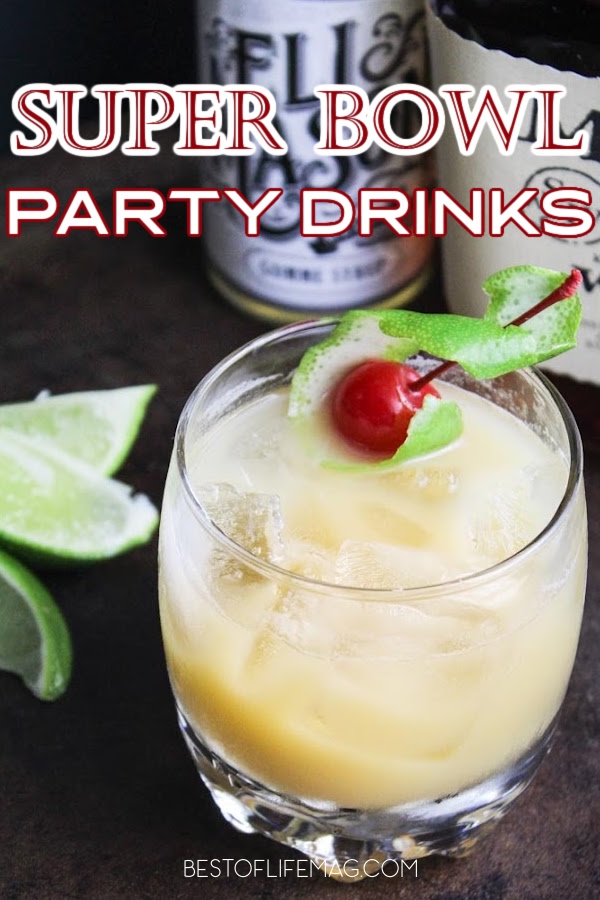 More Party Ideas
15 Super Bowl Party Desserts | Cocktails could double as desserts, but they say you should have something in your stomach, right?
Printable Party Planning Checklist | Planning a party with the best party drinks is easier when you have a list of things to get done.
Goat Cheese Guacamole Recipe | No party is complete without some sort of dip on hand.
Hatch Chile Mac and Cheese Recipe | And there is nothing like mixing a little spicy food with some great cocktails.
Vegan Edible Cookie Dough Bites Recipe | The vegans need to have options too.
Save
Save
Save