Meal Prep Recipes for Lunch Made with Chicken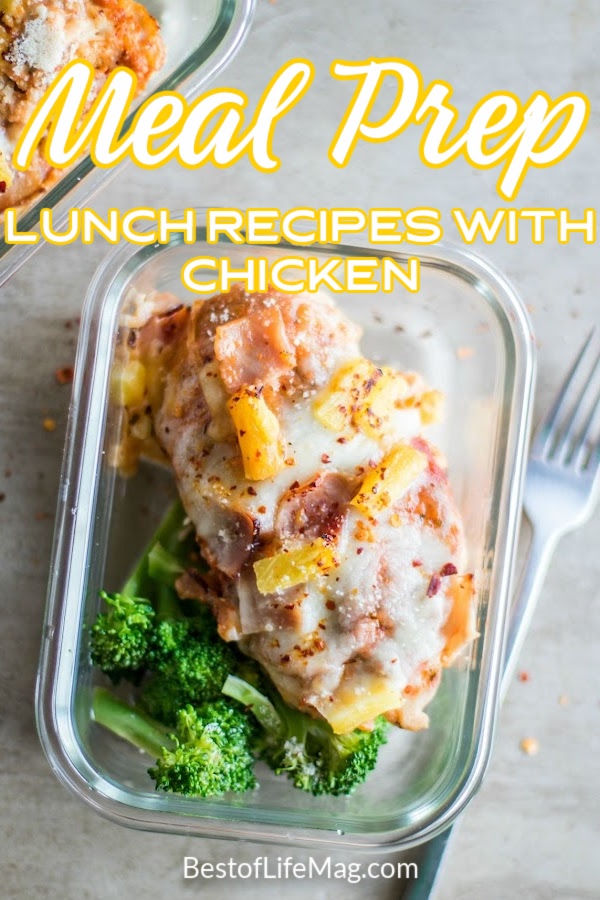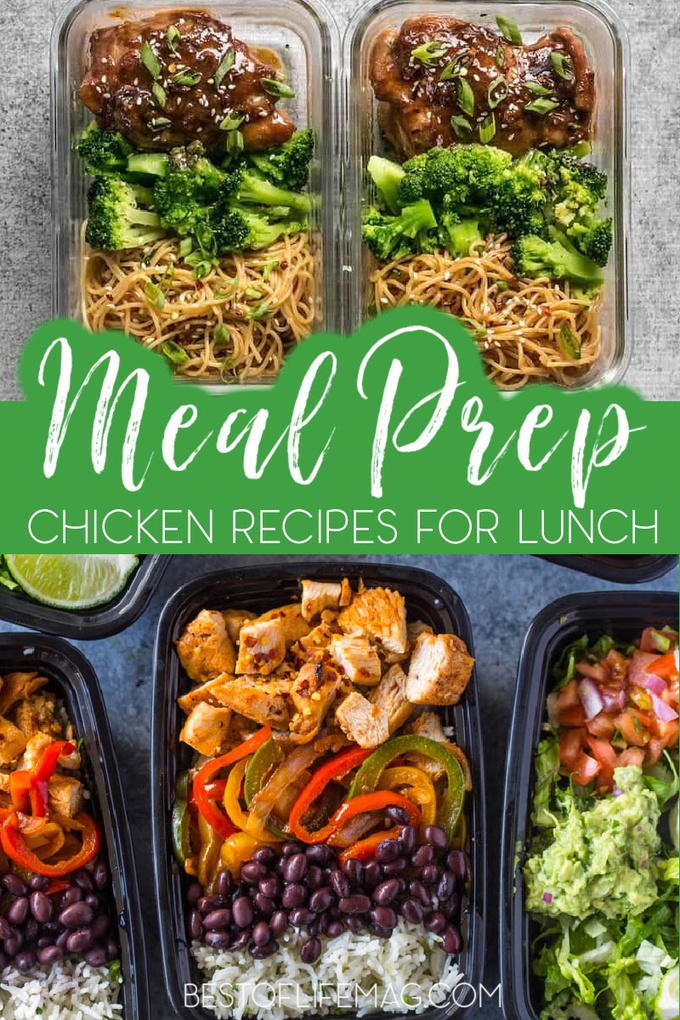 Meal Planning gives you full control over the number of vitamins and minerals you take in so you can fit them together with your workouts. Prep is what is commonly referred to when talking about meal planning. Meal prep recipes for lunch can be made with whatever you'd like and make it easier to eat healthy on the go.
One of the most important steps in weight loss is planning. Planning helps ensure that you don't end up running out to get fast food instead of eating a healthy meal. When you meal prep for lunch, you make plans to eat healthy even when you're away from home, no matter how far away you are.
Eating healthy can be difficult, there is a lot to know and do to get it done right. But when you want to lose weight, often times, the first step is to make sure you eat right. So how do you make sure that you eat healthy meals even when you're on the go?
You meal prep. Meal prep recipes for lunch give you the ability to make your lunches for the week, pack them up, set them in the refrigerator and then grab and go. One protein that is always included in a weight loss plan is chicken.
Chicken is filled with protein and other nutrients and can take on many different flavors. Those flavors make it so that you can actually enjoy your chicken meal no matter how many times per week you've had it for lunch. In fact, there are so many different ways to make meal prep recipes with chicken that you can fill up your entire month with healthy lunches for weight loss and still have more recipes to try.
Chicken Fajitas | Fit Foodie Finds
Chicken Pea Pasta Salad | Canadian Cooking Adventures
Korean Chicken | The Girl on Bloor
Greek Chicken and Rice | Eating Instantly
Chicken Teriyaki | Roslyn Food
Meal Prep Recipes for Lunch Made with Chicken
The recipes continue. This is how versatile chicken can be. You can make something like a quick snack or a full meal. The other major benefit of chicken is the healthy nutrients inside of it. So while you add seasonings and flavors to your chicken, you're also keeping those nutrients intact.
Sticky Ginger-Soy Glazed Chicken | Budget Bytes
Buffalo Chicken Ranch | 40 Aprons
Hawaiian Pizza Chicken | Meal Prep of Fleek
Honey Sesame Chicken | Purewow
Baked Lime Chicken | Yummy Healthy Easy
Making Meal Prep Easier
People think that you need to give up your Sunday to meal prep so that you can have recipes for the week. But meal prep is not about using your time like that. Instead, you should pick free time, down time to meal prep during the week.
For example, you have some free time on Tuesday night this week. Use that time to make a recipe but make it large enough that you can divide the servings up properly. This should last you through the week or until you have free time again to make another recipe or two.
Chicken Caesar Pasta Salad | TopBuzz
Spicy Chicken | Sarcastic Blonde
Orange Chicken | Life Made Sweeter
Chicken Burrito Bowls | Gimme Delicious
Easy Grilled Chicken | Sweetpea Lifestyle
Getting Started
You have more than enough recipes to get started, it's time to start meal prepping. Some people choose a day of the week when they have time to make the meals and then save them for the rest of the week. How you do your meal prep is up to you. The point isn't when you do it, but that you do it.
Thai Chicken | Yummly
Yogurt Chicken | Flavcity
Chicken Sausage Pasta | Smile Sandwich
Roasted Chicken | Eatwell 101
Balsamic Glazed Chicken | Pretty Little Apron
More Meal Prep
One Month of Easy Crockpot Dinner Meals for Meal Planning | Having an entire month planned out can make it easier to meal prep as well.
World Port Seafood: Meal Planning Made Easy | This method of prepping takes a little getting used to but it is worth the effort in the long run.
Family Meal Planning Apps that Anyone Can Use | You can plan meals for the entire family! That makes life easier for everyone.
Crockpot Freezer Meals for New Moms | Freezer meals are another form of meal prep that make life easier, even for new moms who are dealing with quite a bit right now.
Crockpot Freezer Meals with Beef | You don't have to stick with chicken either, you can make some freezer meals with beef as well.