This site contains affiliate links. Please read our Policies for information.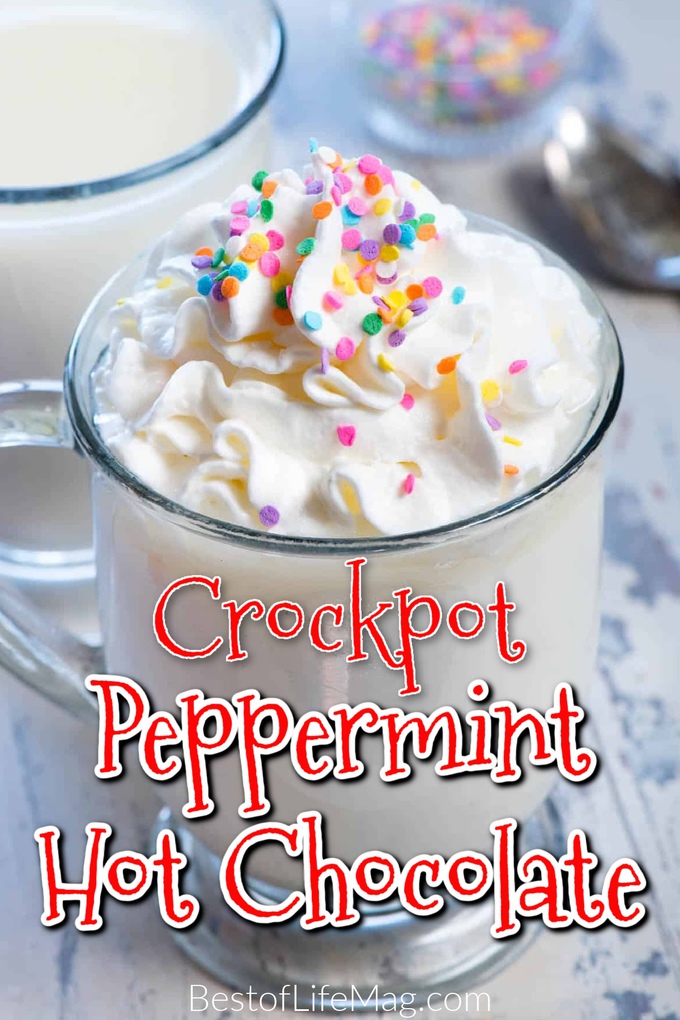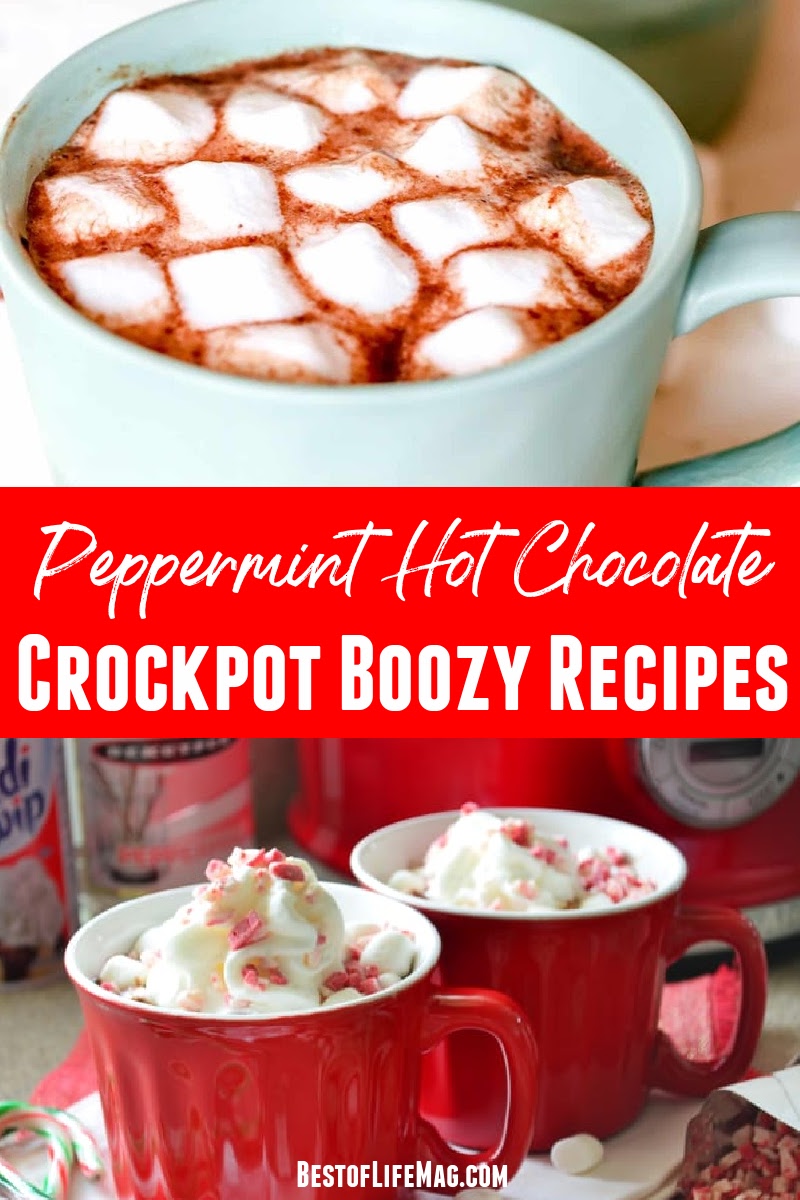 Hot chocolate and peppermint go together so well during the holidays. We reach for the hot chocolate to help keep us warm and we add the peppermint to make it fit in even more with the holidays. But there is one more thing we can be adding to our peppermint hot chocolate, alcohol. But we can make it even better still. Slow cooker spiked peppermint hot chocolate recipes make for one very enjoyable holiday season. Slow cooker spiked peppermint hot chocolate recipes will enhance your winter season by giving the flavors of the holiday season a kick.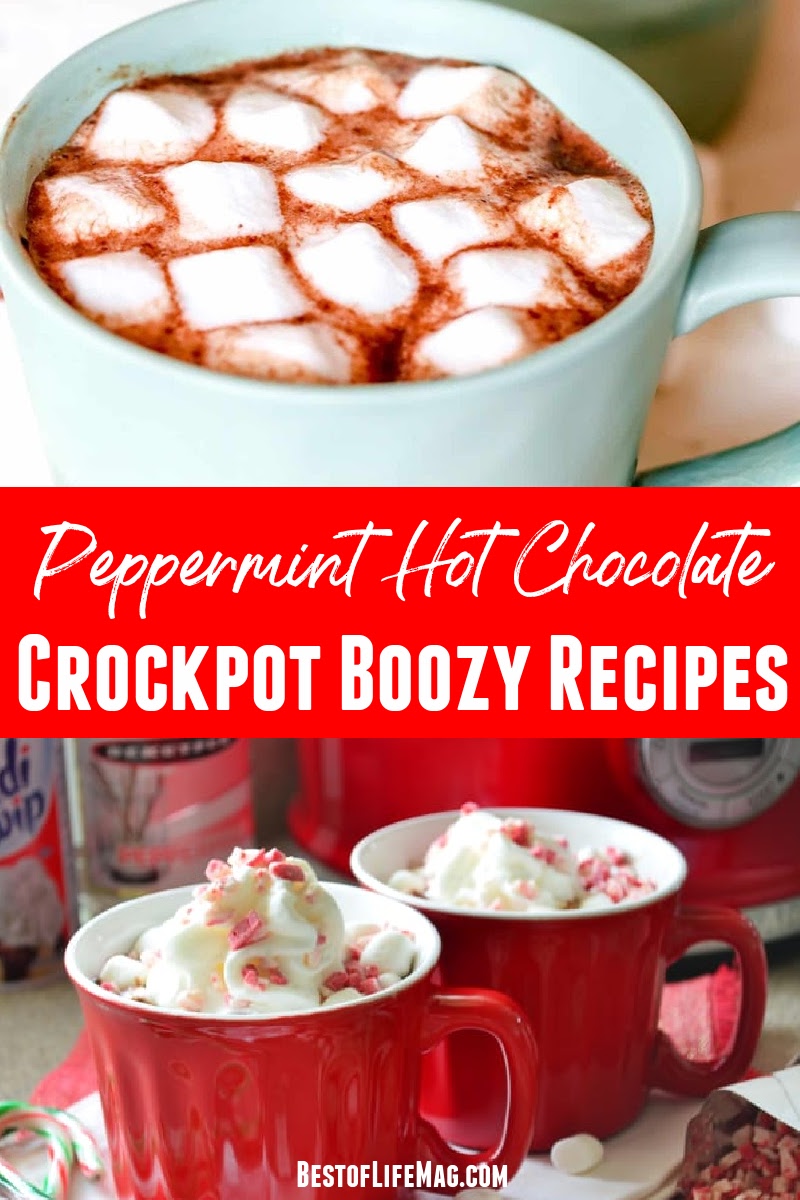 There are so many different flavors that we associate with winter. Chocolate, peppermint, cinnamon, nutmeg, and of course, eggnog is just some of the more popular flavors of winter.
We also associate parties with the season which is why we add alcohol to the mix. We can combine many of those flavors in one cup and have the ultimate winter drink.
Slow cooker spiked peppermint hot chocolate recipes combine chocolate, peppermint, alcohol, and other seasonal flavors together. The best part is, they are so easy to make.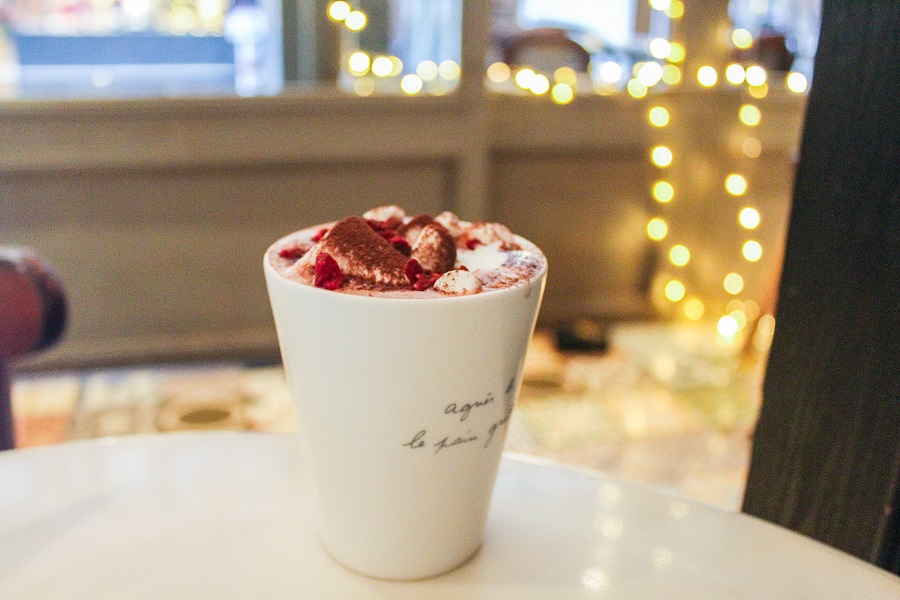 Slow Cooker Spiked Peppermint Hot Chocolate Recipes
Peppermint Schnapps Hot Chocolate | Sweet Recipeas
Peppermint Schnapps is one of those drinks that is acquired over time. But an easy way to acquire it is to use it in other cocktails. You will love the flavor that you get from this Peppermint Schnapps hot chocolate. Not to mention, this is the easiest way to add peppermint to your hot chocolate.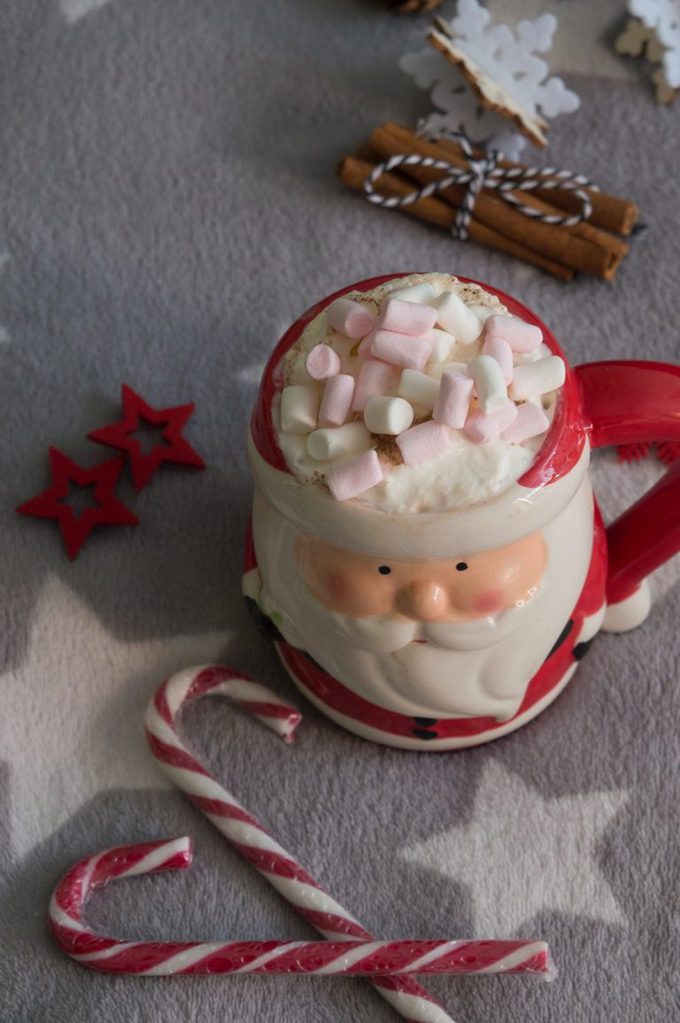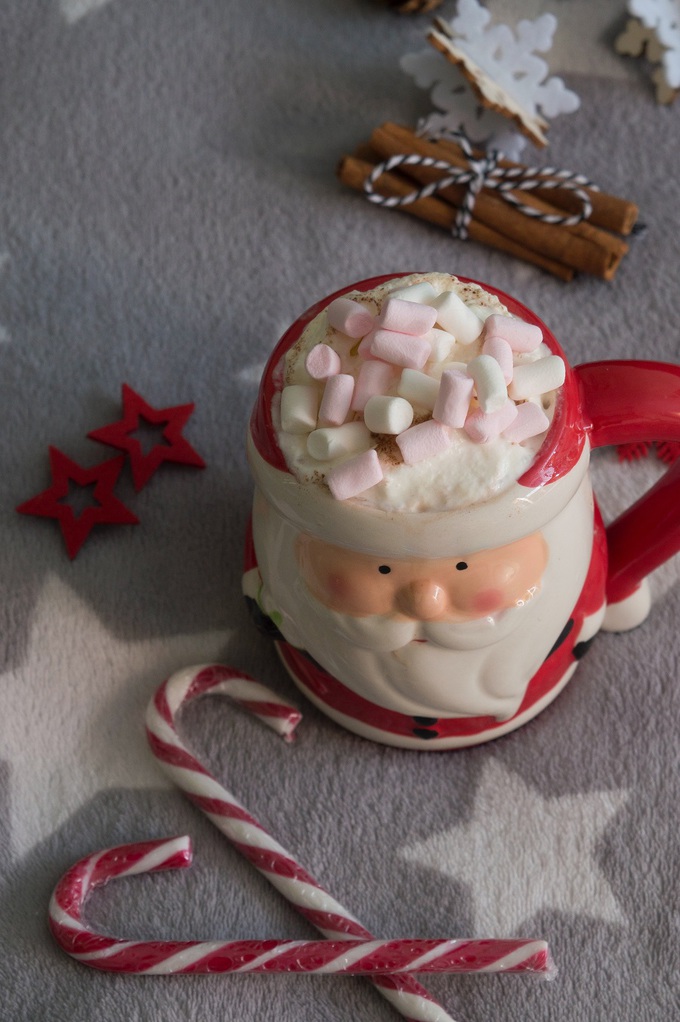 Boozy Slow Cooker Peppermint Hot Chocolate | Food Fanatic
This recipe also uses Peppermint Schnapps. But the hot chocolate itself is slightly different. You can enjoy this recipe with or without the Schnapps. Either way, it will be delicious and will most likely be your go-to hot chocoalte recipe this winter.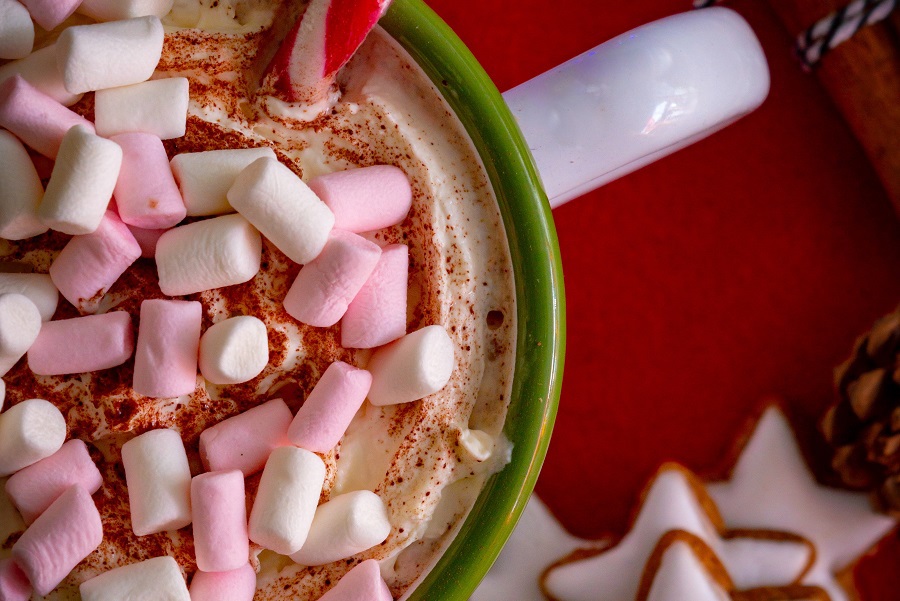 Spiked White Hot Chocolate with Peppermint | Crazy for Crust
Most people think of hot chocolate as being milk or dark chocolate. However, white hot chocolate is amazing and should not be skipped over. This version adds alcohol making it one of the best slow cooker spiked peppermint hot chocolate recipes.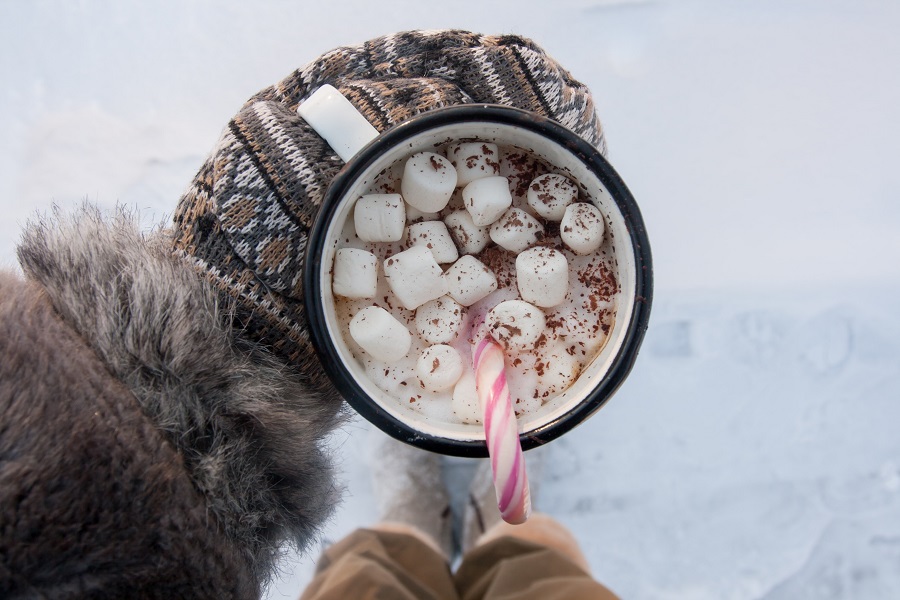 Slow Cooker Spiked Hot Chocolate with Peppermint Oil | The Toasted Pine Nut
Another way to get peppermint into your hot chocolate is to add peppermint oil. You will want to be sure that you add the exact amount and don't go overboard. Any ingredient broken down into an oil is going to be powerful. You will have to trust that two drops will be enough.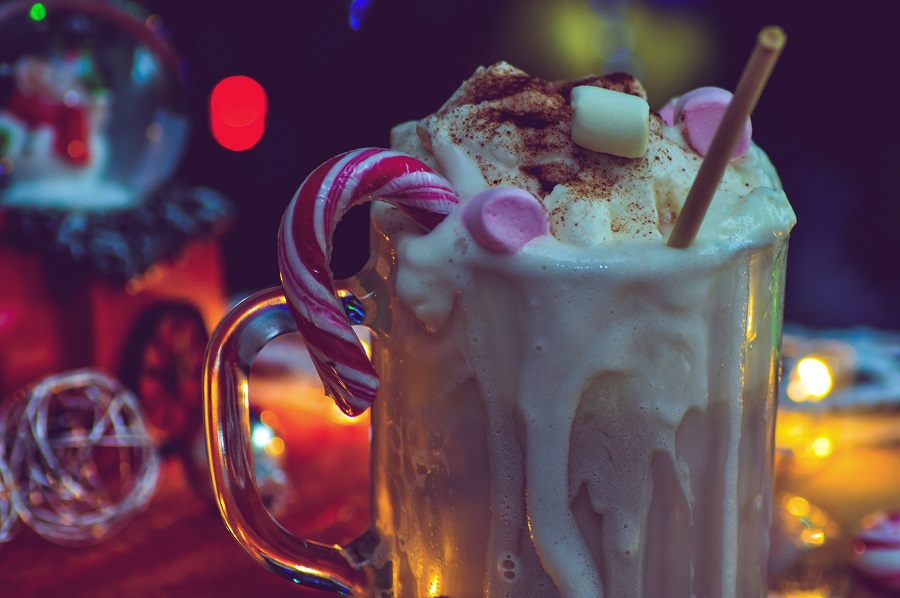 Vodka Hot Chocolate with Peppermint | Good House Keeping
Vodka and chocolate may not sound like they go together very well but you will be surprised. This recipe calls for a teaspoon of peppermint extract, but we look above for the tips on that. At the end of the day, these hot chocolate will get the job done and might become the only way you drink hot chocolate from now on.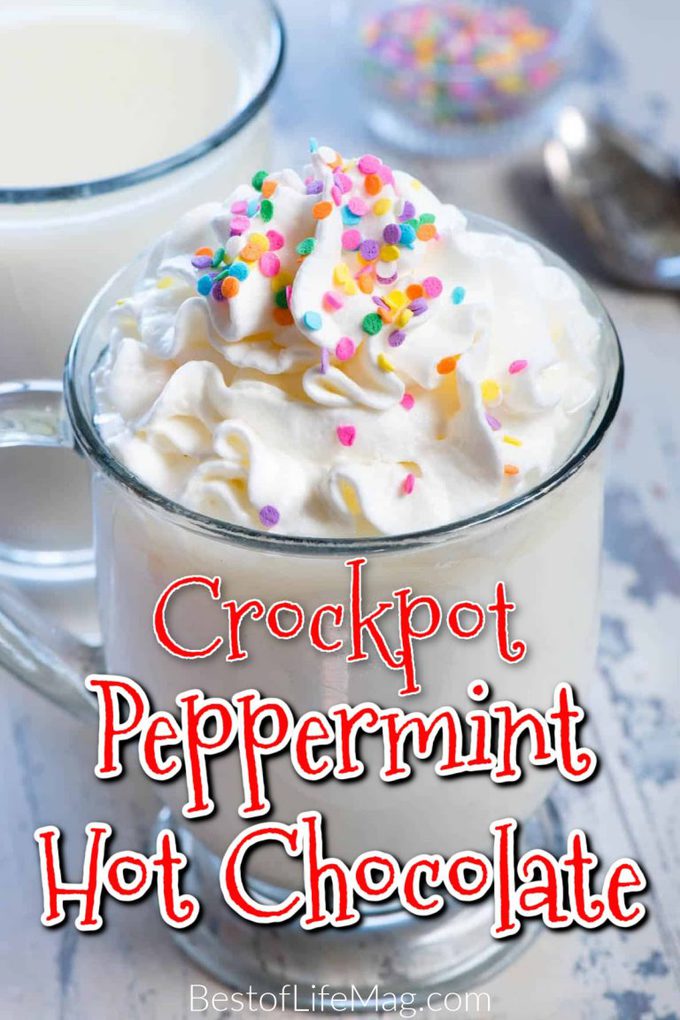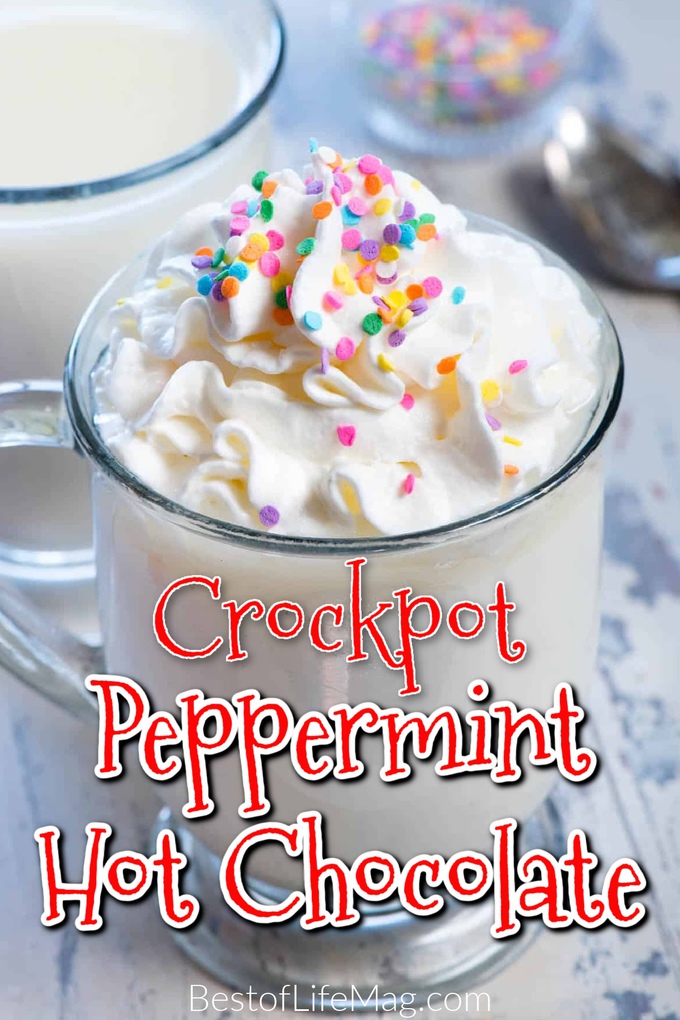 More Winter Recipes
Cranberry Margarita Recipe on the Rocks | Pitcher Recipe
Crockpot Gingerbread Latte with Caramel
Raspberry Thumbprint Cookies Recipe