Valentines Day Desserts: Ideas for All Ages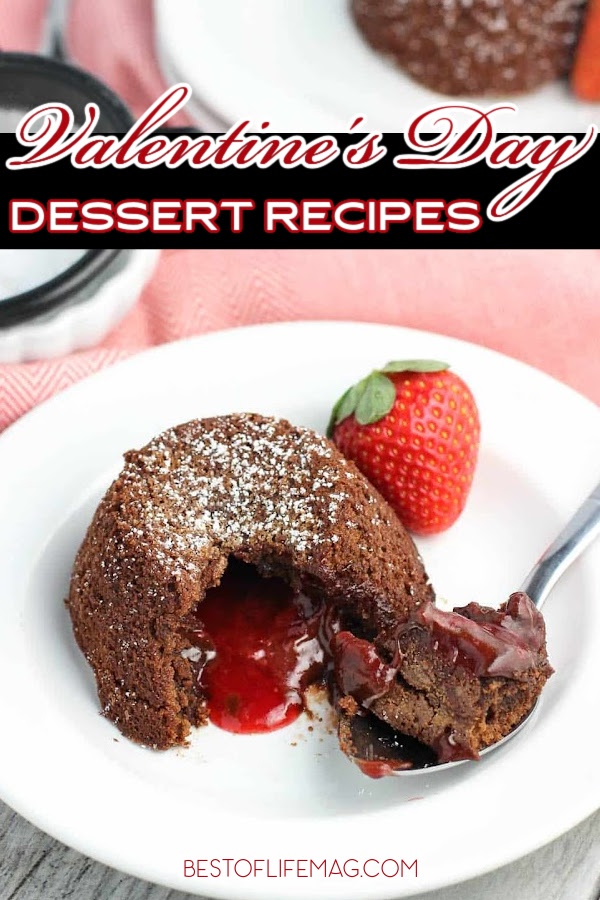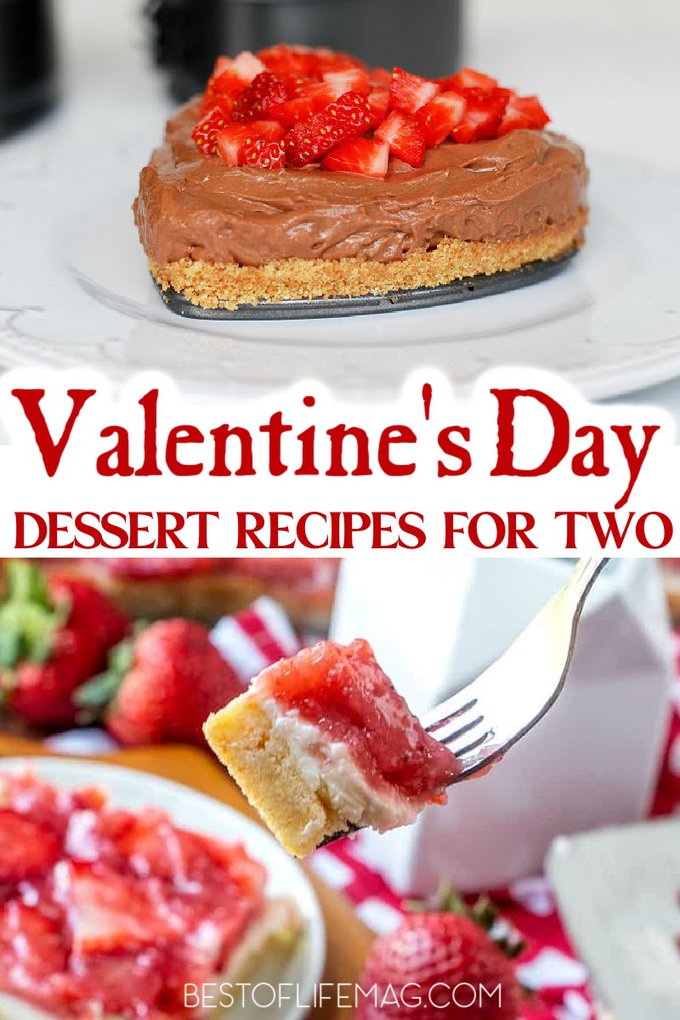 Dessert is surely on the Valentine's Day menu. Making good Valentines Day desserts could be stressful, though. To fight that stress, most of us just go pick something up and call it a day. However, you lose a bit of the romance and meaning behind everything if you don't make those perfect Valentines Day desserts yourself.
Don't stress out this February; instead, use some of the best Valentines Day desserts around to impress your loved one without spending too much. Aside from some delicious Valentine's day desserts, you might want to pick up some other great Valentine's Day goodies for your special someone.
You can even make personalized holiday desserts with heart-shaped cookie cutters, heart-shaped cake tins, they even make lip shaped molds for candy and chocolates! At the very least you should have some festive sprinkles and toppings available to decorate your desserts!
When you're in love, you show it every day of the year. But there will be one day when we express our love even more. That day is Valentine's Day. Every February 14th, we celebrate the love that we have in our lives, and the best way to express it is through food. Some of us go out to eat, and others stay home for dinner by candlelight.
If you're choosing to stay home, you get the chance to express your love through homemade gifts of food. Dinner is essential to celebrate Valentine's Day, but desserts are even more important. Make the best Valentine's Day desserts to show your love.
Strawberry Pretzel Dessert | The Best of Life Magazine
Mini Apple Crumble Cups | The Best of Life Magazine
Crockpot Monkey Bread with Cherries | The Best of Life Magazine
Puppy Chow Chex Mix Recipe with Chocolate | The Best of Life Magazine
Strawberries and Cream Dessert Bars | The Country Cook
Oreo Truffles | Life in The Lofthouse
Valentine's Day Desserts
Valentine's Day is all about sweets. We want to get chocolates and candies for the person in our lives who we think is the sweetest. But you don't have to order out. In fact, you can be more impressed with the help of these recipes. They aren't difficult to make at all but will look amazing when you have put the finishing touches.
Red Velvet Cake Bites | Six Sisters' Stuff
Valentine Chocolate Covered Pretzels | Live Dan 330
Nutella Cheesecake | Simple as That
Red Wine Chocolate Cake | Life, Love, and Sugar
Pink White Chocolate Sugar Cookies | Pack Momma
Chocolate Dipped Strawberry Cheesecake | The Little Epicurean
Custom Creations
Many of these dessert recipes can be altered to fit your needs. For example, if you need to make a bigger batch for your child's class or just a couple for you and another, adjust accordingly. Don't forget to make the rest of the day meaningful. Valentines Day desserts are meant only to be the icing on the cake.
Conversation Heart Chocolate Covered Pretzels | Living Locurto
Valentine's Day Marshmallow Wands | Two Sisters Crafting
Nutella-Stuffed Browned Butter Blondies | The Food Charlatan
Valentine Blondie Bars | A Helicopter Mom
Vanilla Raspberry Cake Roll | The Idea Room
Valentine's Day Popcorn | Oh Nuts
Mixing Things Up
Making a romantic meal is not just about picking something people think is romantic. After all, you can make anything romantic; it's all situational. But you definitely want to keep things exciting; after all, love is exciting. You can do that with these Valentines Day desserts. Pick a few of your favorites and make those choices.
Valentine's Day Oreo Pops | Happiness is Homemade
Sweetheart Cinnamon Rolls | Lady Behind The Curtain
Strawberries & Cream Mile-High Pie | Leesh & Lu's Recipe Box
Sweetheart Buddies | The Recipe Critic
Pink Velvet Roll Cake | Tablespoon
Mini Chocolate Strawberry Lava Cakes | My Sequined Love
More Recipes
Portobello Mushroom Burger Recipe | Desserts are great, but you need the meal first. A mushroom burger is light and different enough to impress.
Easy Bruschetta Recipe | Want to really impress your date? How about serving up a starter course first?
Perfect Pesto Pasta Salad Recipe | Pesto pasta salad makes for a fantastic side dish during your romantic night at home.
Beef Stroganoff Crockpot Recipe with Golden Mushroom Soup | Beef stroganoff is a pasta dish that is filled with flavor and has no tomatoes.
Hatch Chile Mac and Cheese Recipe | Macaroni and cheese may not seem impressive, but you can make it special with the help of some hatch chile.