This site contains affiliate links. Please read our Policies for information.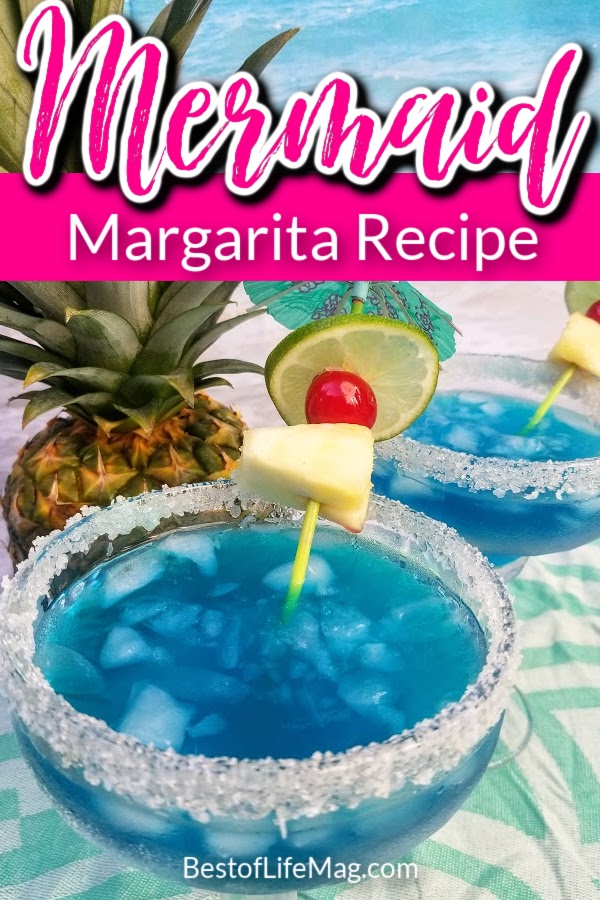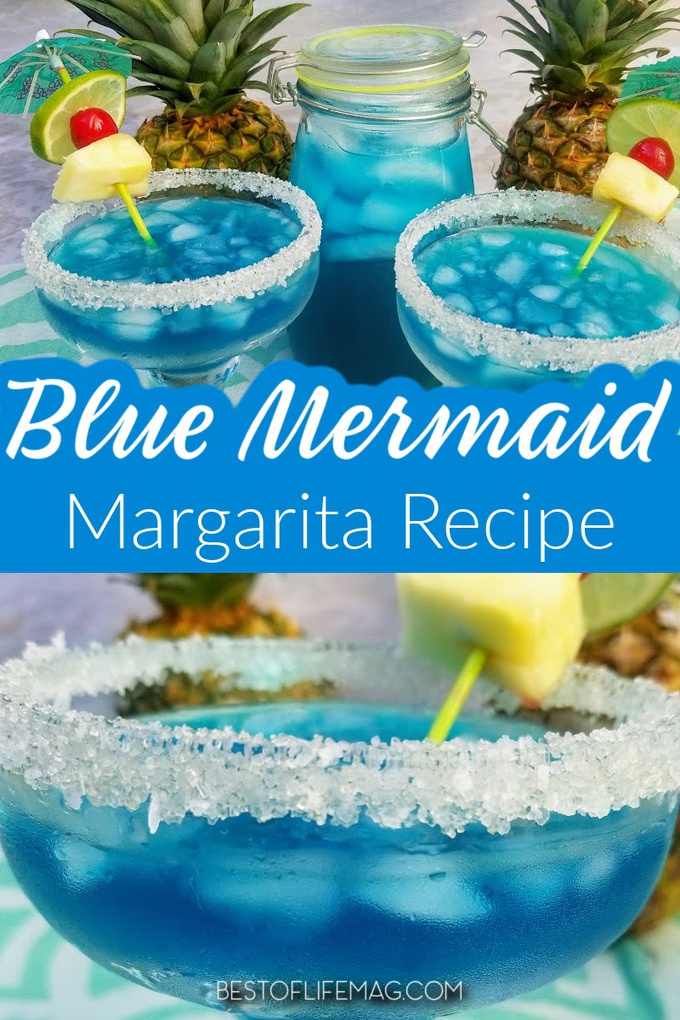 The most popular mermaid story in today's culture is probably the mermaid who wishes to live among humans. What little girl hasn't dreamed just a little of meeting a mermaid or even becoming one? For the little girl in each of us, maybe a mermaid margarita will do the trick.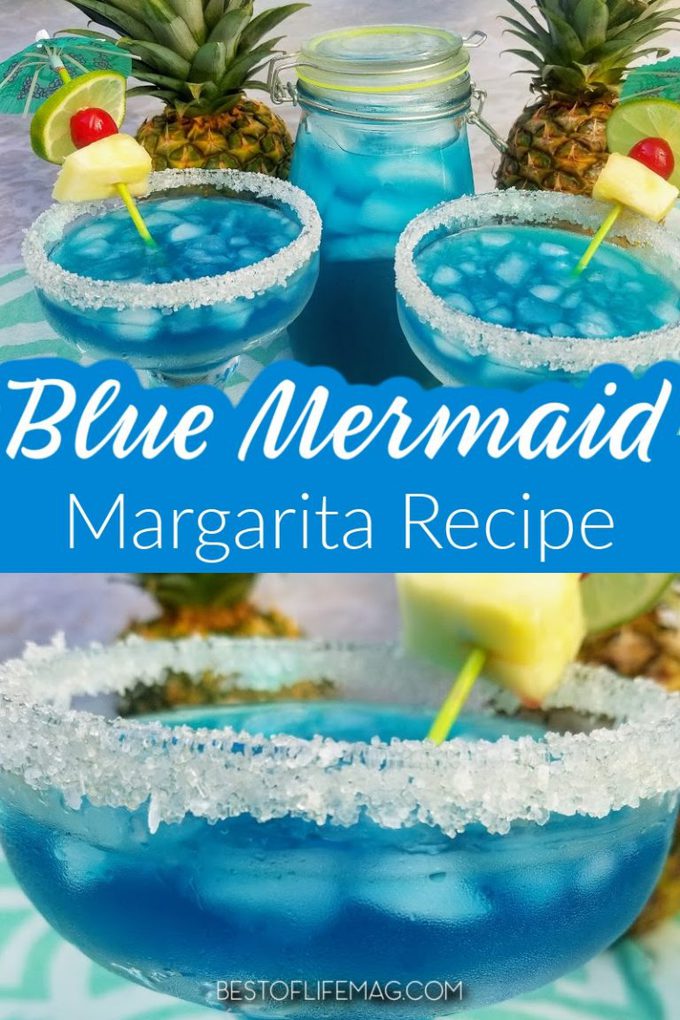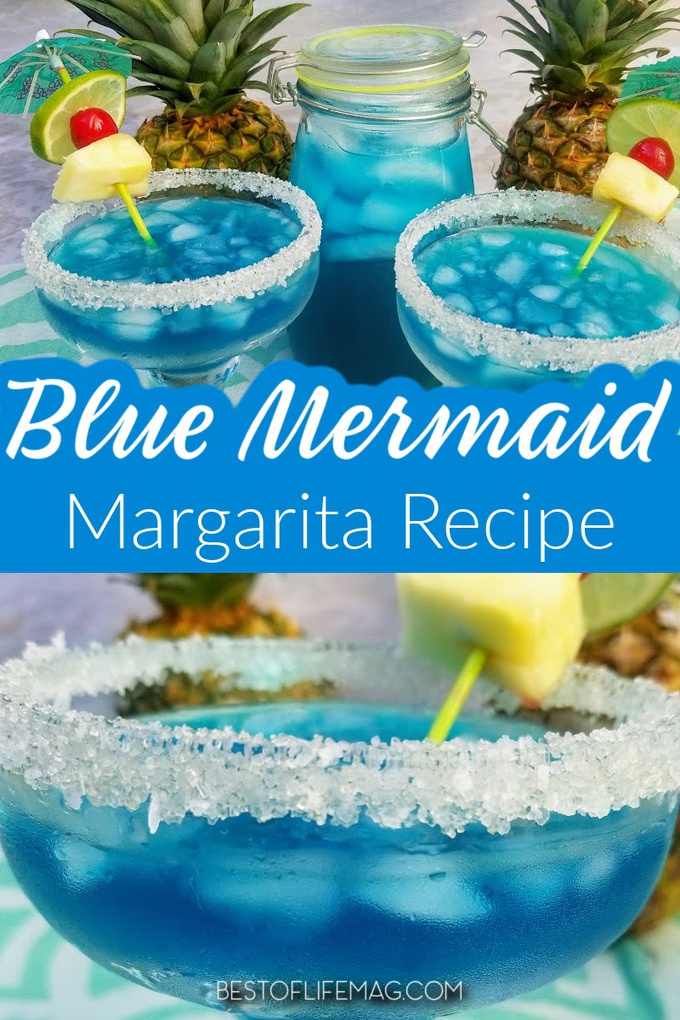 Mermaid inspiration comes in many forms including a bright and colorful mermaid margarita! Blue margaritas like this mermaid margarita are perfect for summer gatherings and backyard barbecues!
Get our popular summer cocktail recipes ebook for only $2.99! These drink recipes are perfect for any thirsty desire!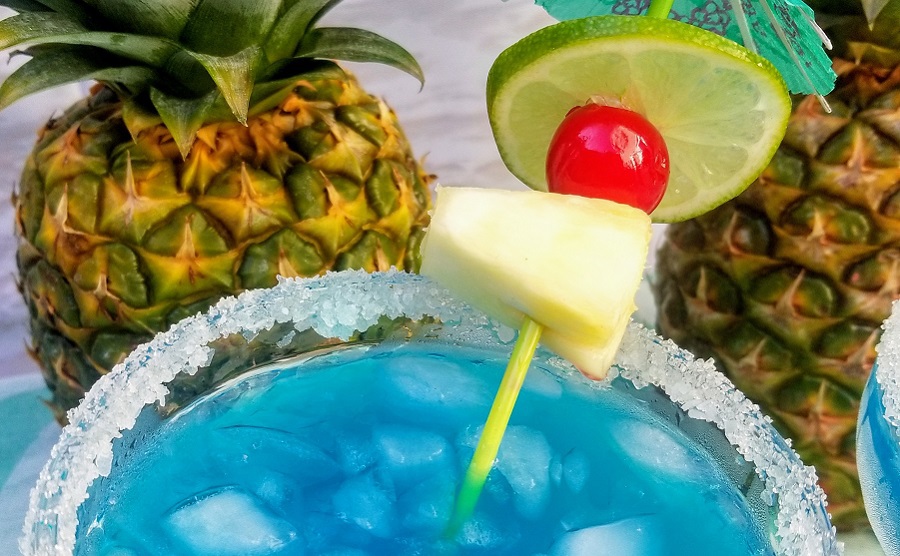 The margarita is a legendary drink, perfectly suited for a legendary mermaid. The widely believed legend of the margarita is that it was invented in the 1930's at a coastal restaurant near Rosarito Mexico, for a customer named Margarita, who was allergic to every other form of alcohol but tequila.
Thanks to her concerned bartender, Carlos Herrera, we can now enjoy this tart but refreshing, boozy concoction all over the world. You know the old saying, "The only thing better than 1 margarita is 2 margaritas"! So why make a beautiful mermaid margarita for one when you can mix up an entire pitcher and share them with a mermaid or merman of your choice!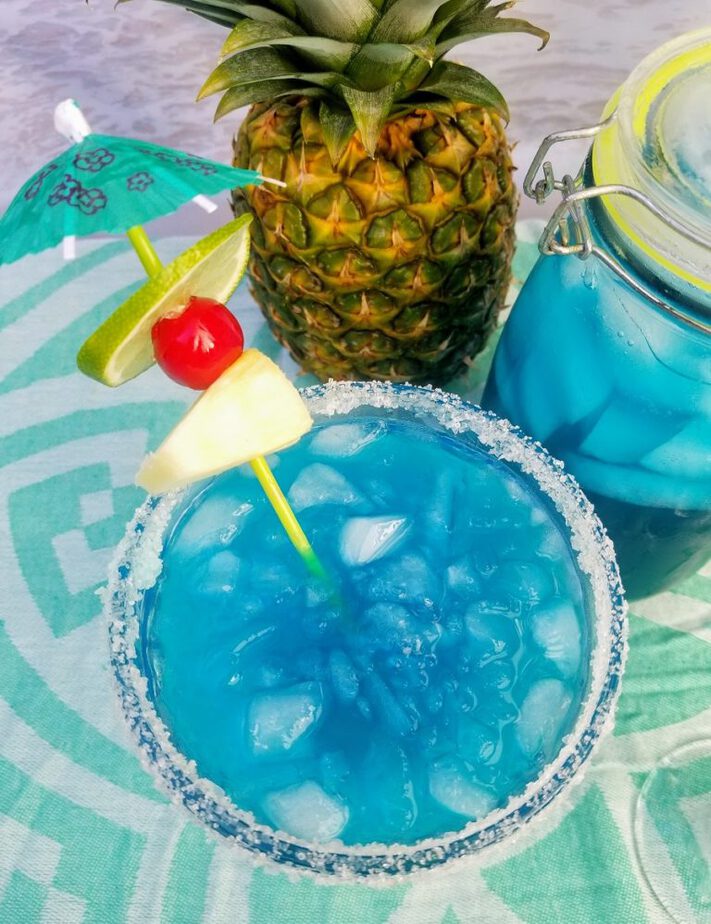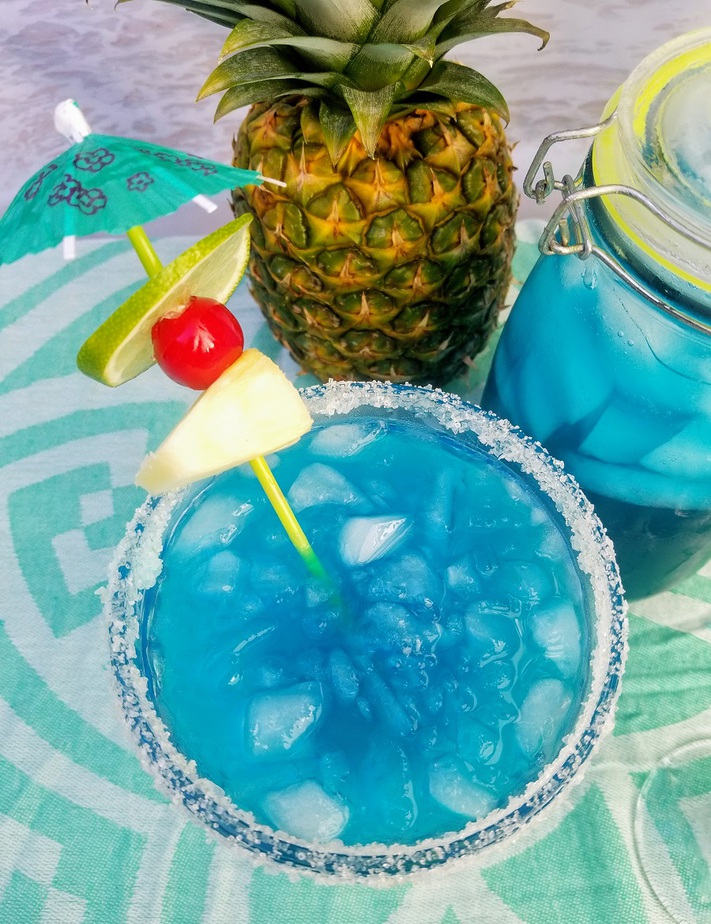 Mermaid Margarita Supplies
Have these supplies on hand before you make your Mermaid Margarita.

Mermaid Margarita Ingredients
There are a few things you will need that will make this margarita more than just a drink, it makes it an experience. Tequila is a must and blue curacao is one of the things that will take this drink to somewhere special. When it comes to the fruit, you will want to make sure you have fresh, not frozen.
Yes, fresh fruit will require a bit of work, but you will be happy you did in the end.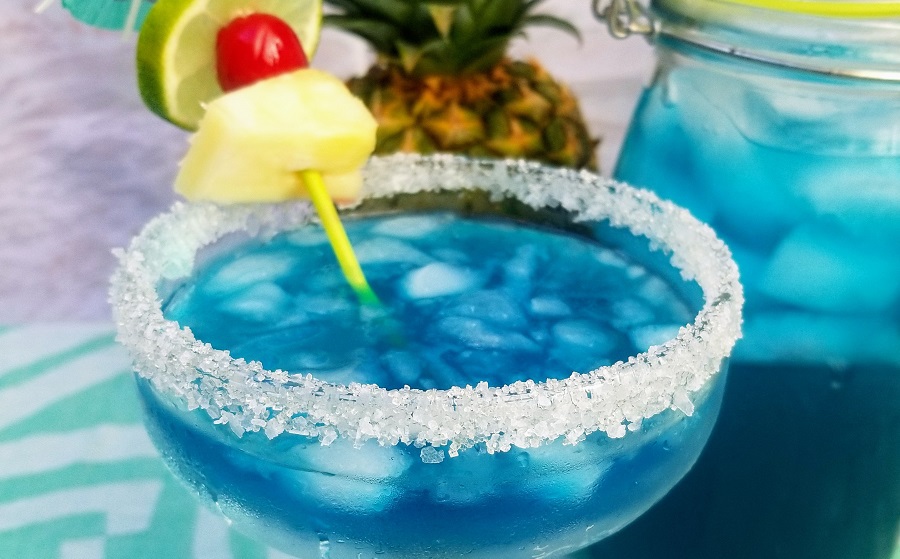 What makes a margarita a mermaid margarita? The color is a good place to start but the overall feeling you get when you enjoy it should be summery. A summer cocktail is refreshing, full of flavor and is the perfect accent to any hot summer day.
That's what this is. This is that summer cocktail you've been searching for and you will enjoy every last drop.
Mermaid Margarita Directions
Mix the salt/sugar combination on a small plate and set aside.
In your pitcher, combine the tequila, Triple Sec, lime juice and agave. Stir.
Add the blue curacao and stir. If you don't get your desired color, add a little more.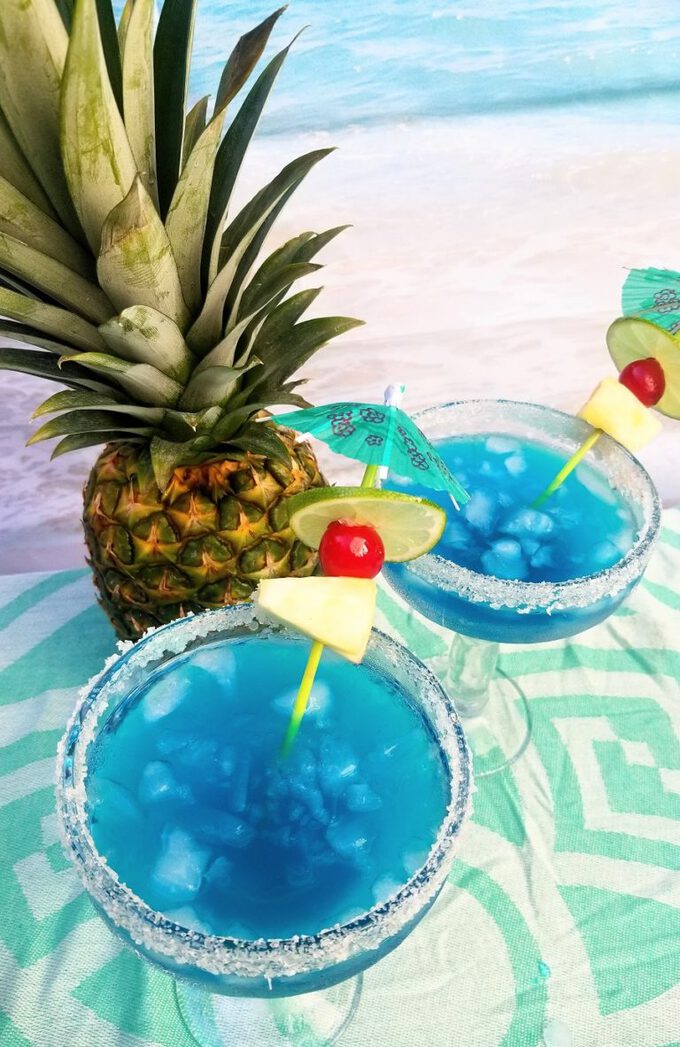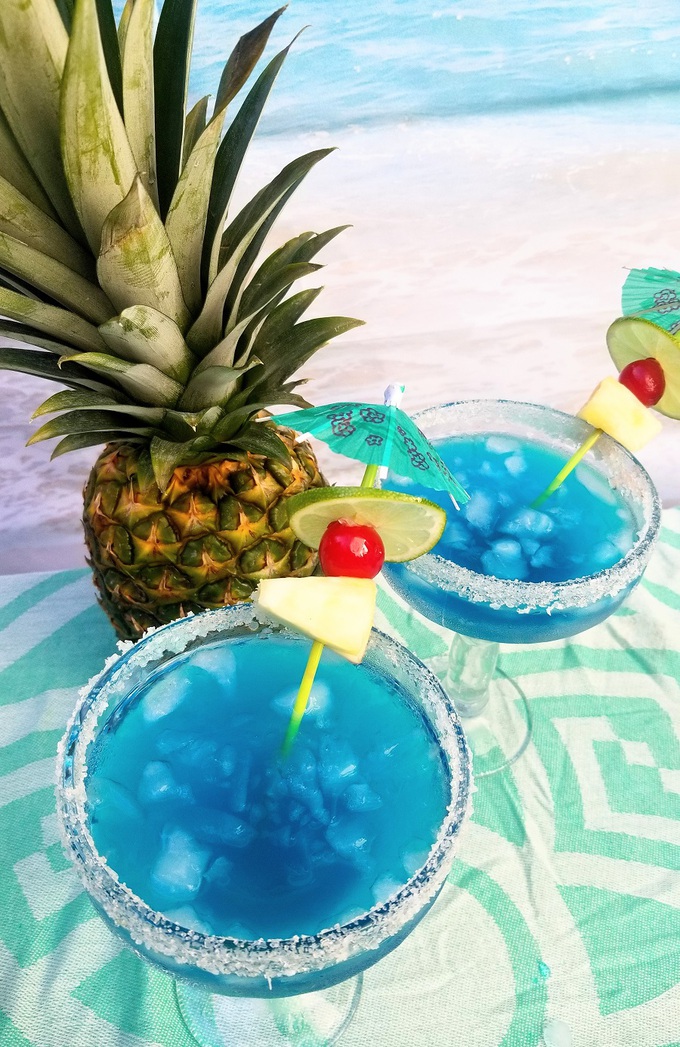 Prepare the glasses, rub a lime slice around the rim of each glass. Then set the glass into the Salt/Sugar Combination to coat it.
Prepare the mermaid snack (aka cocktail garnish), skewer the pineapple, cherries, and lime onto the cocktail stirs.
Fill each glass with the desired amount of ice, pour the Mermaid Margarita, add your mermaid snack and CHEERS!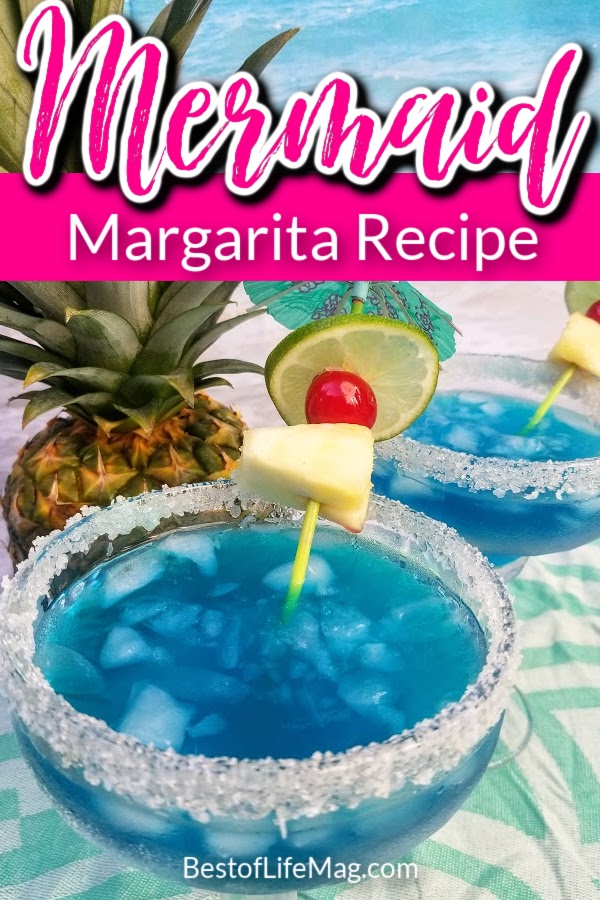 More Margarita Recipes
DIY Margarita in a Jar Gift | The only thing better than enjoying a margarita is enjoying a margarita with your family and friends.
Margarita Pitcher Recipes that are Perfect for Parties | In fact, you can easily make margaritas for the whole family to enjoy during your next party.
Bloody Margarita Cocktail for Halloween | There are margaritas that are perfect for the spooky season.
Strawberry Jalapeno Margarita Recipe on the Rocks | But there are also margaritas that might be considered spooky themselves to some people.
Patron Grapefruit Margarita | Patron Grapefruit Cocktail Recipe | Of course, there are also margaritas that are made for summer.