This site contains affiliate links. Please read our Policies for information.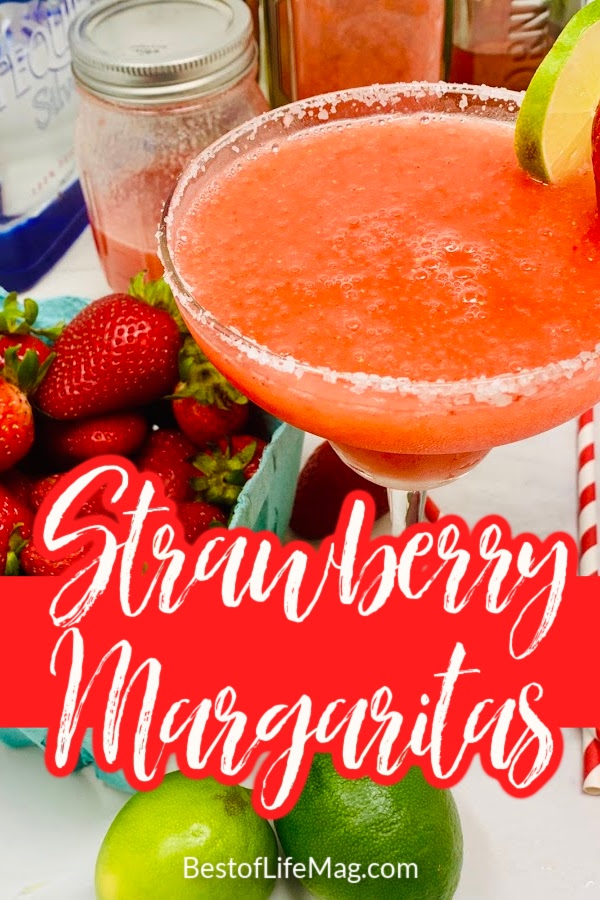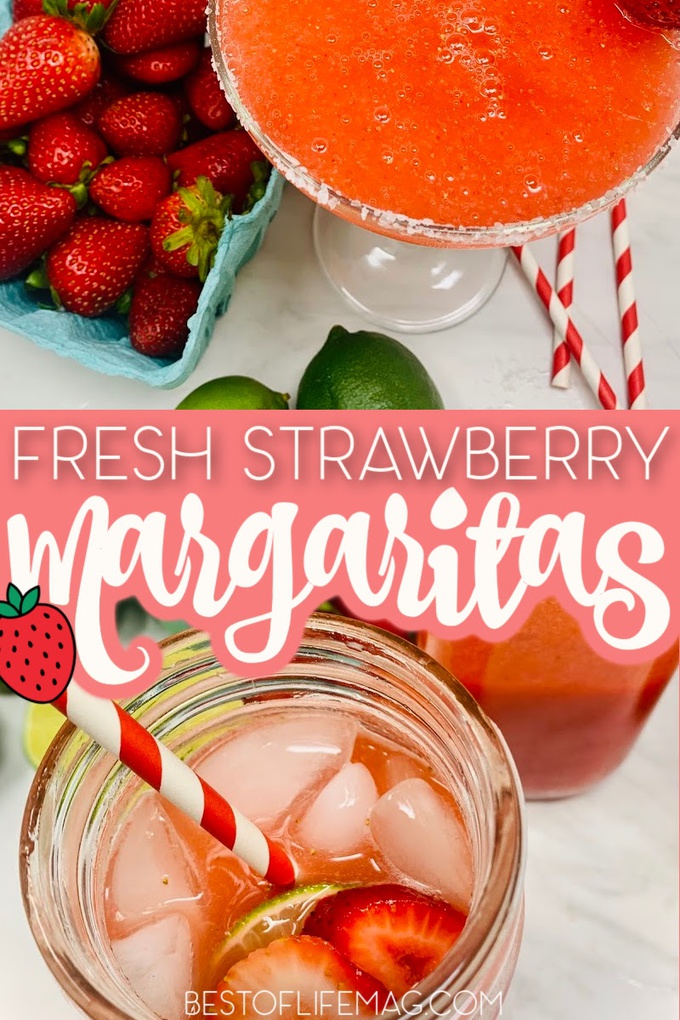 There is something about the strawberries that take margaritas to the next level. You don't even have to add alcohol to make this cocktail a tasty treat for both parents and children alike. A strawberry margarita recipe made with a bit of strawberry puree takes this fruity margarita to the next level.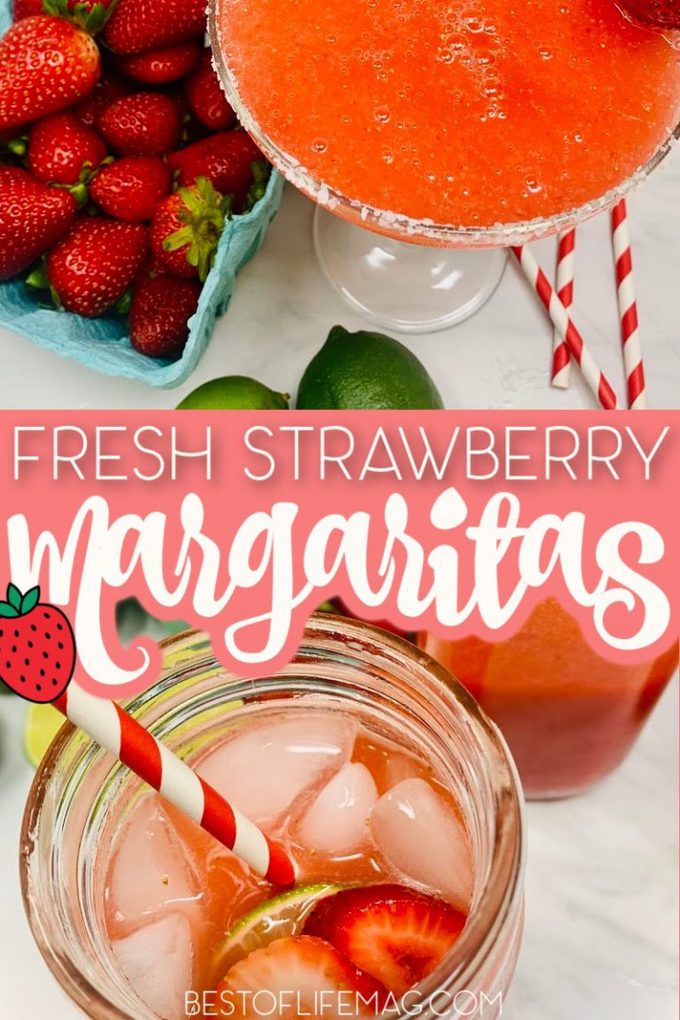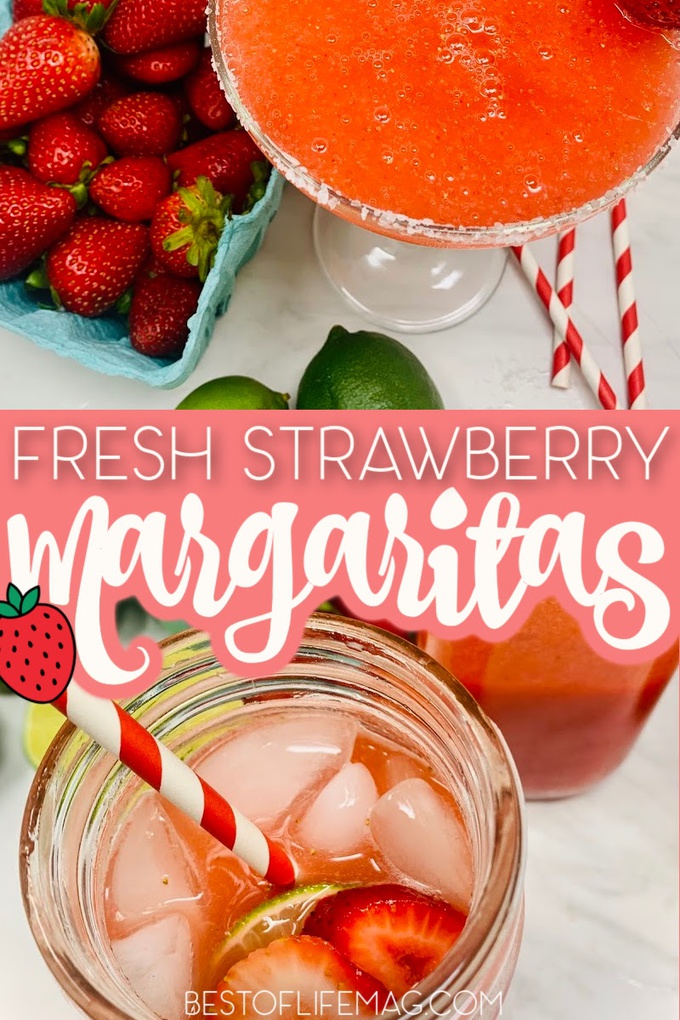 Get our popular summer cocktail recipes ebook for only $2.99! These drink recipes are perfect for any thirsty desire! Say cheers with this yummy strawberry margarita recipe! With puree and simple ingredients, it is easy to make and beautiful to serve for guests and happy hour!
One of the things I love most about this strawberry margarita is that it is super easy to make and makes four servings at a time! That makes it easier to make these margaritas for a crowd. Doubling the recipe gives you enough for 8, triple it and you've got enough for 12, so on and so on.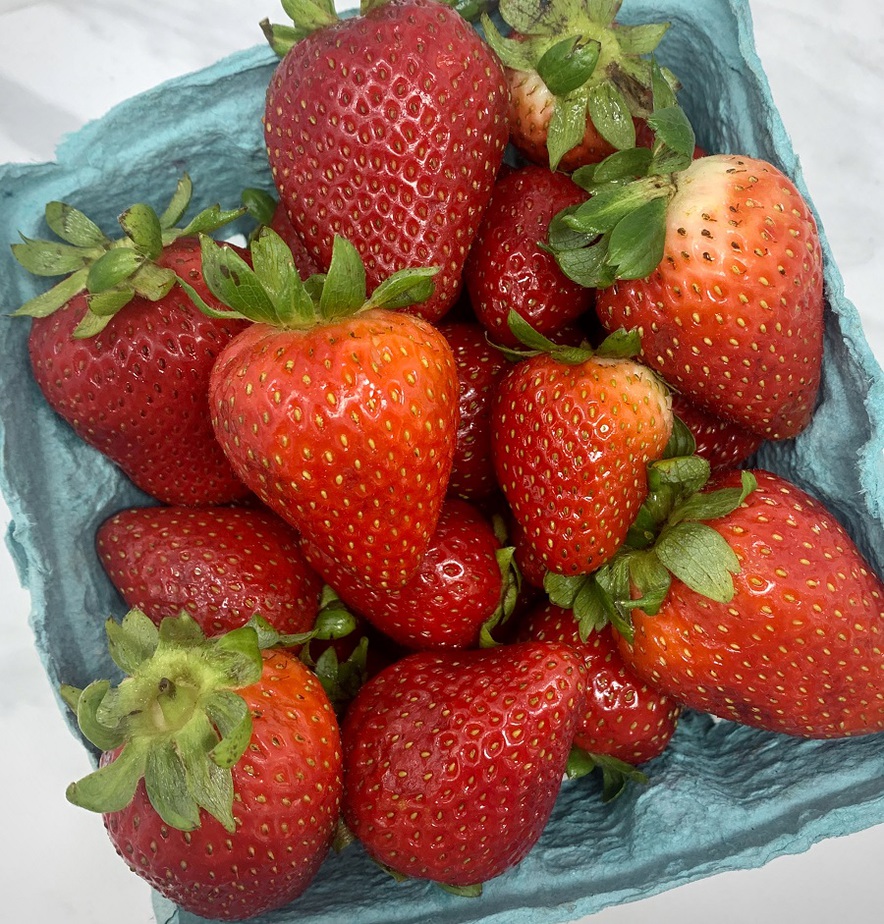 Perfect for parties and holiday gatherings! If you plan on serving this cocktail or others you can't go wrong with some basic supplies. A variety of glasses for margaritas, cocktails, mojitos, and of course some wine glasses. I also like to keep some basic bar necessities on hand like a shaker, muddler, cutting boards, knives, shot glasses, measuring tools, and a serving tray!
These tools will help you host your party with very little issue. There is no way to plan for everything, but you can plan to be prepared for what may come. These margaritas will also help you get through a tough time with your hosting if the tools above don't help enough.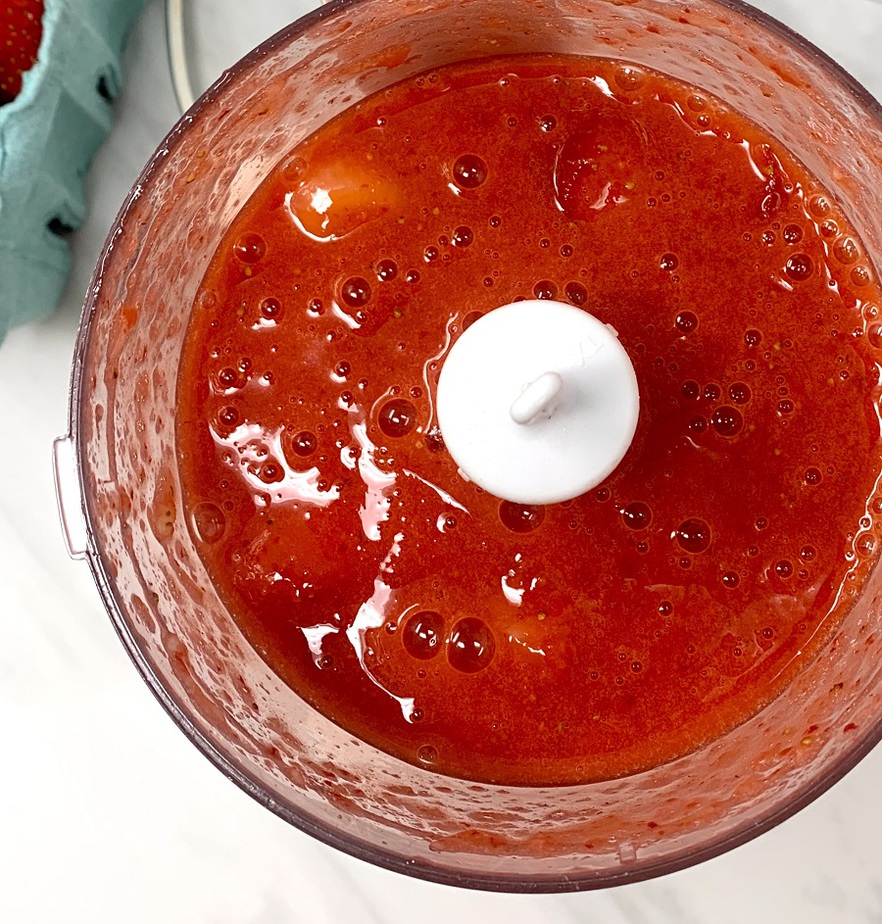 Strawberry Margarita Recipe Ingredients
Tequila, margarita mix, and salt are what you often get on the ingredients list of a margarita. However, this margarita isn't like other margaritas. Instead of a mix, you will be making this from scratch so you will need a strawberry puree, limes, some triple sec and some strawberries.
Altogether, these ingredients make one of the freshest tasting cocktails you've ever had. That is the biggest benefit of using fresh fruit instead of frozen or a concentrate. You really get the flavors of the fruit itself in every sip. Anyone you share these margaritas with will catch onto it as well.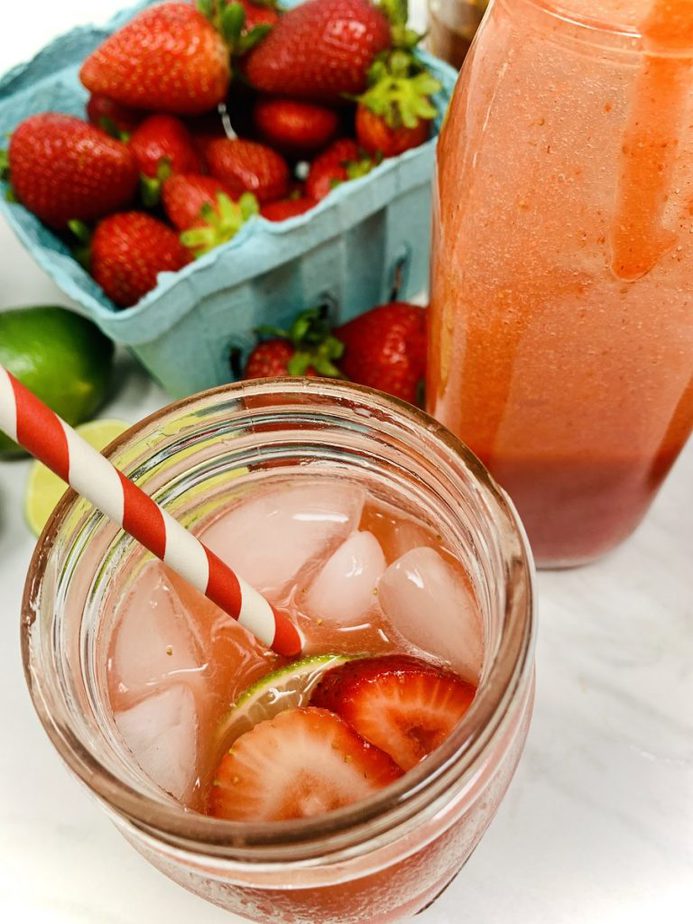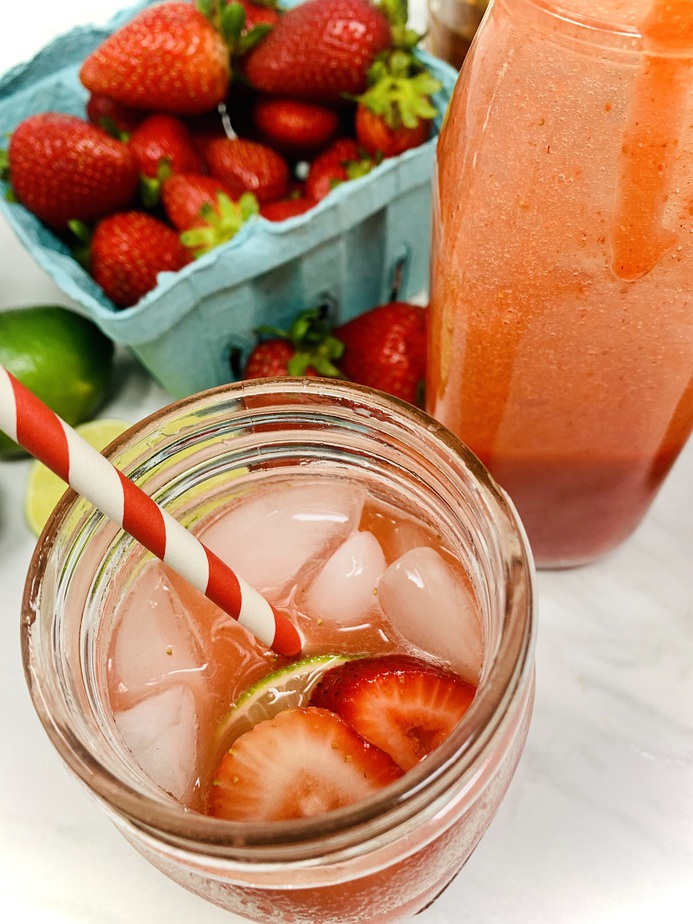 Margarita Directions
To make this delicious strawberry margarita recipe, follow these instructions.
Juice two limes.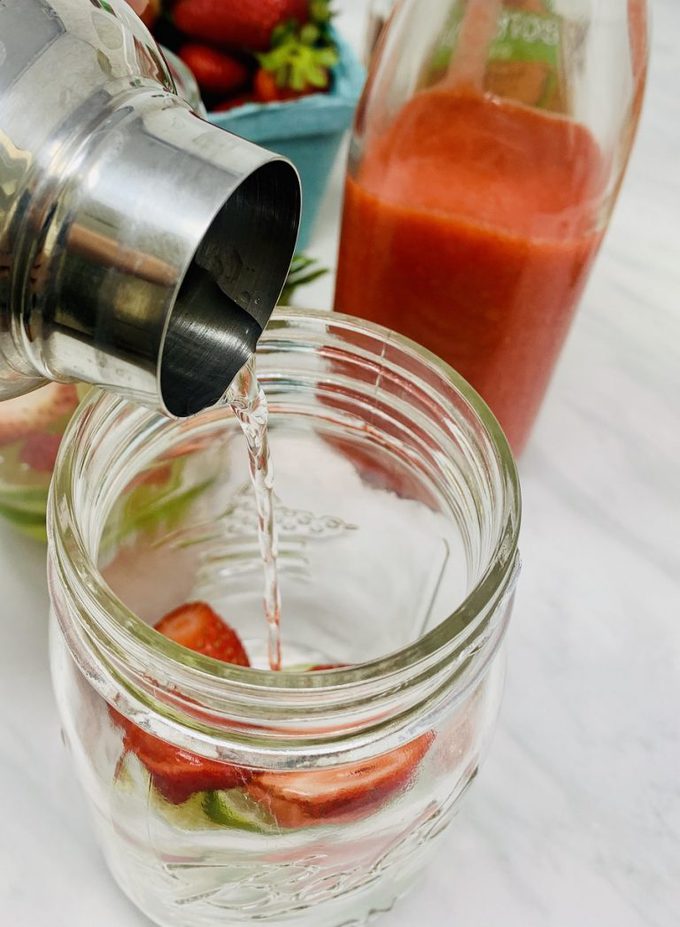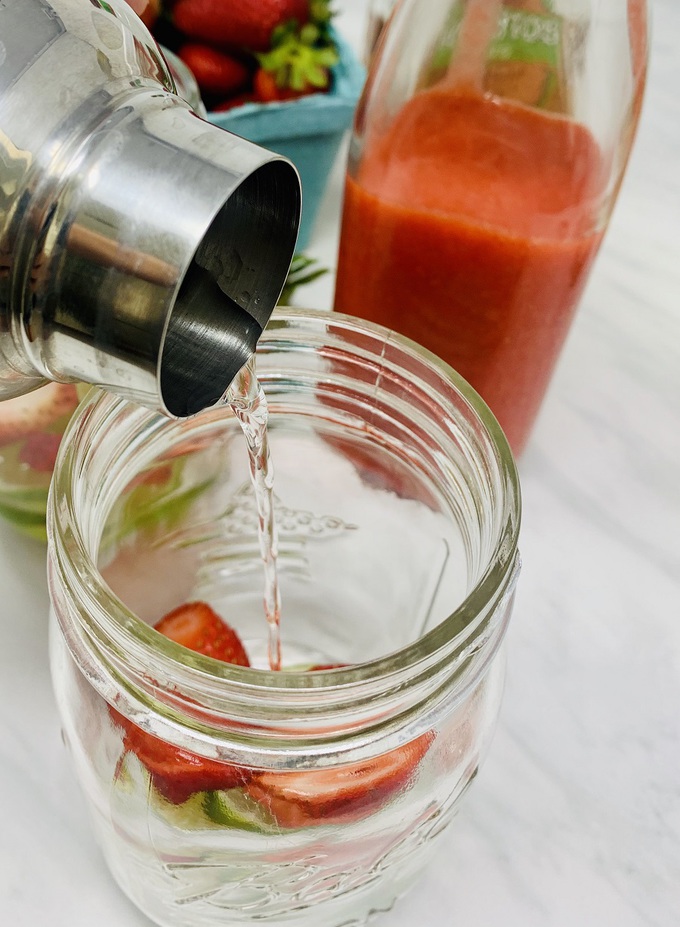 Mix together Strawberry Puree and juice from two limes.
Stir Tequila in and pour over ice.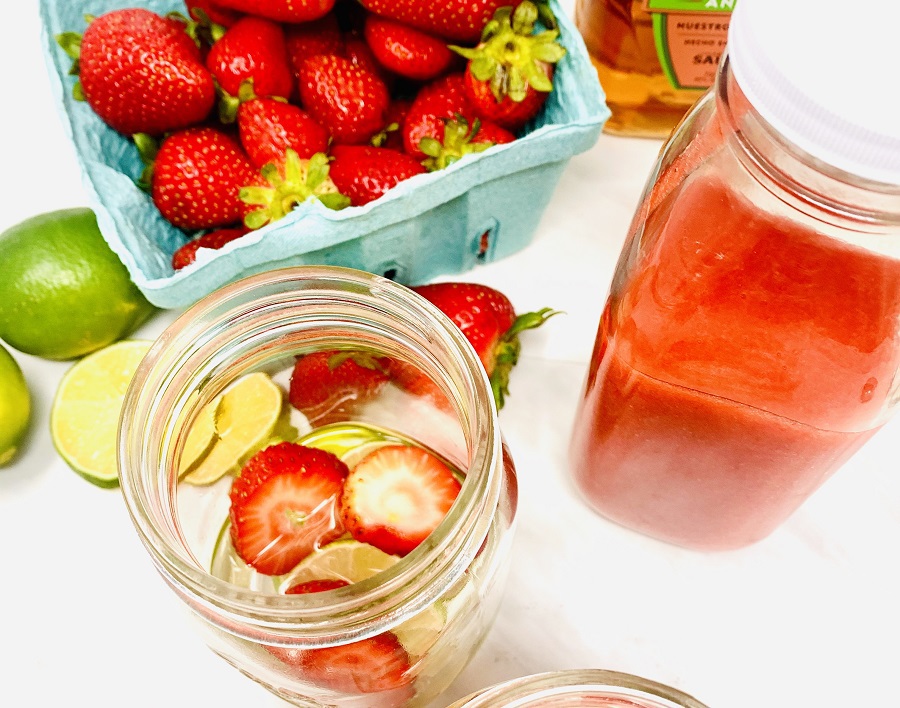 Add a splash of triple sec.
Garnish with a lime.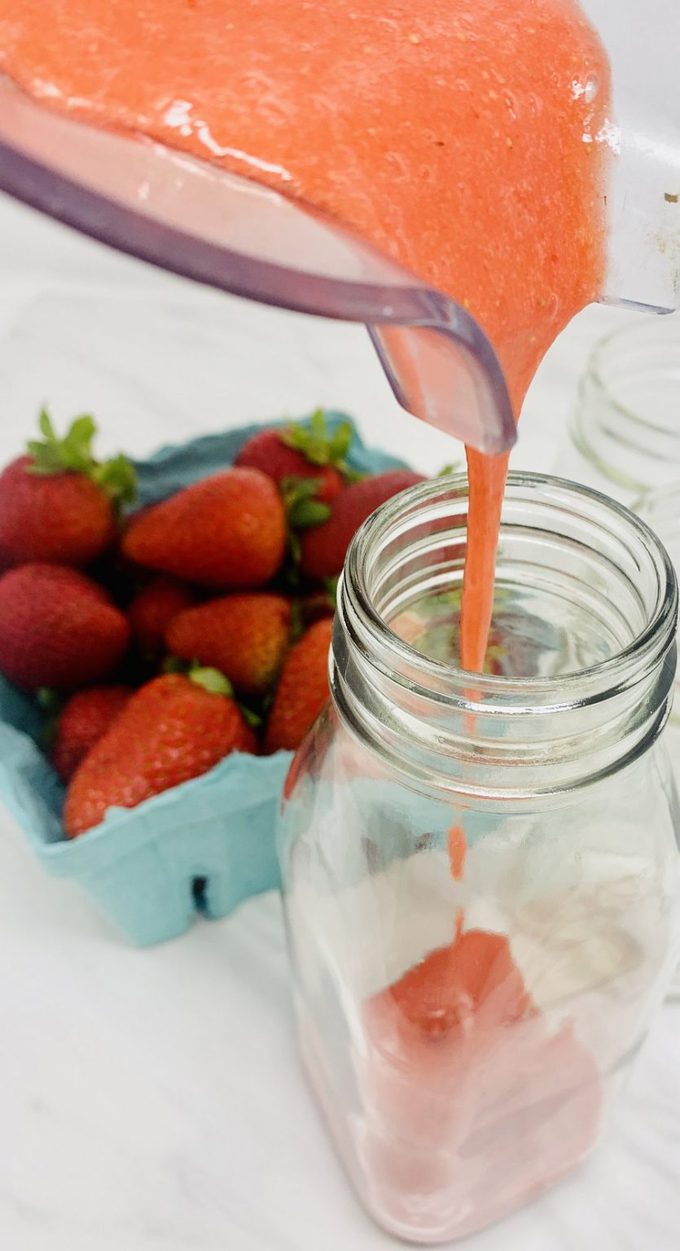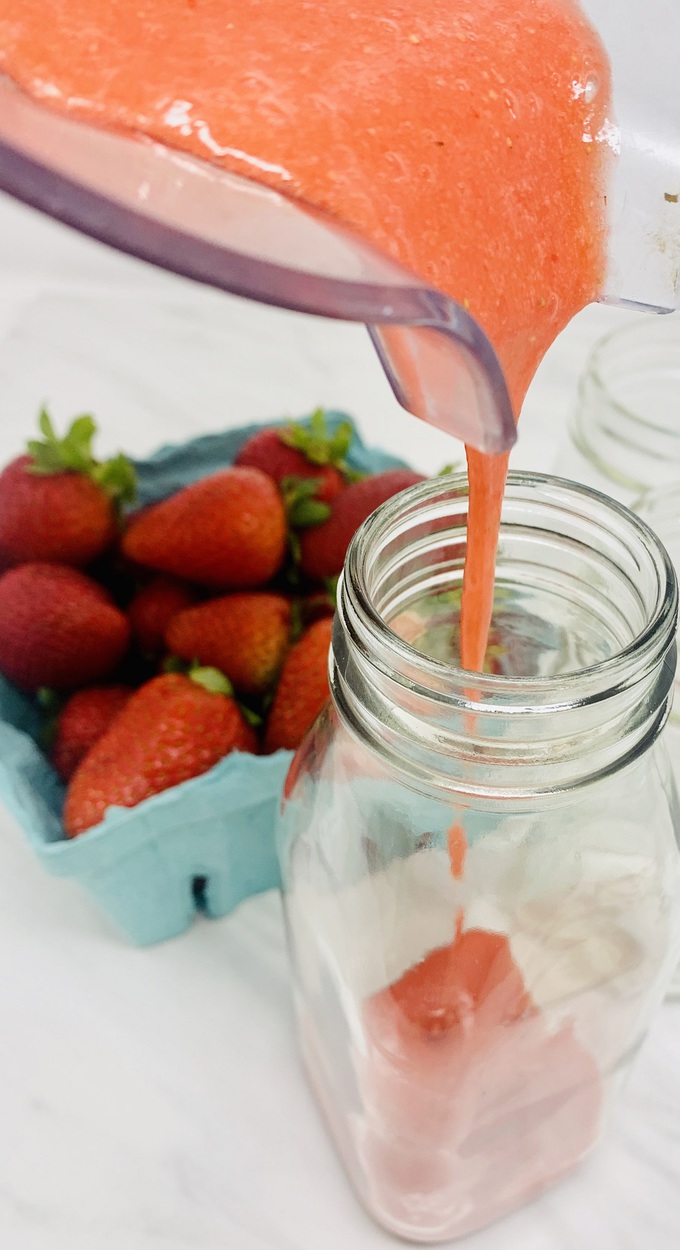 Add sliced strawberries to the float atop the margarita.
Optional: Line rims of glasses with Salt.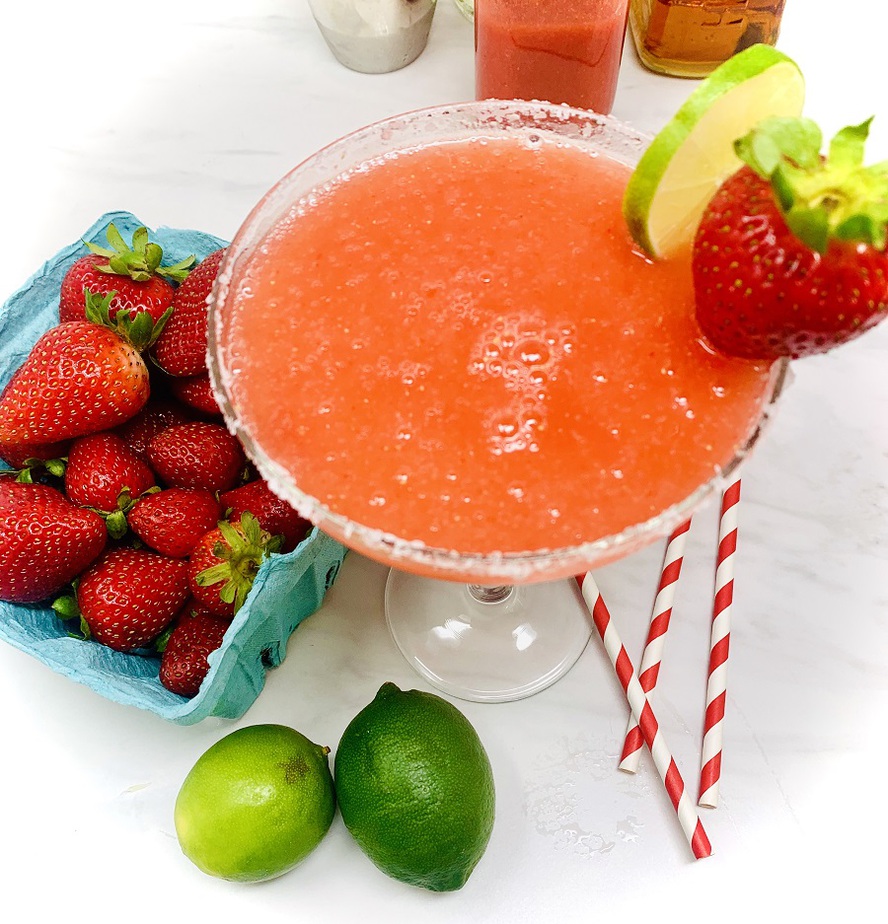 This strawberry margarita recipe makes four eight-ounce servings! If you are entertaining, I definitely recommend serving in a white or clear pitcher because this margarita displays beautifully! This delicious margarita is featured in my Summer Cocktail Recipes eBook!
It's among all sorts of other delicious light and refreshing cocktails! My husband and I love happy hour; if this margarita is not your style maybe our Nearly NorCal Margarita is a better fit. In fact, we have plenty of other cocktail recipes to choose from as well.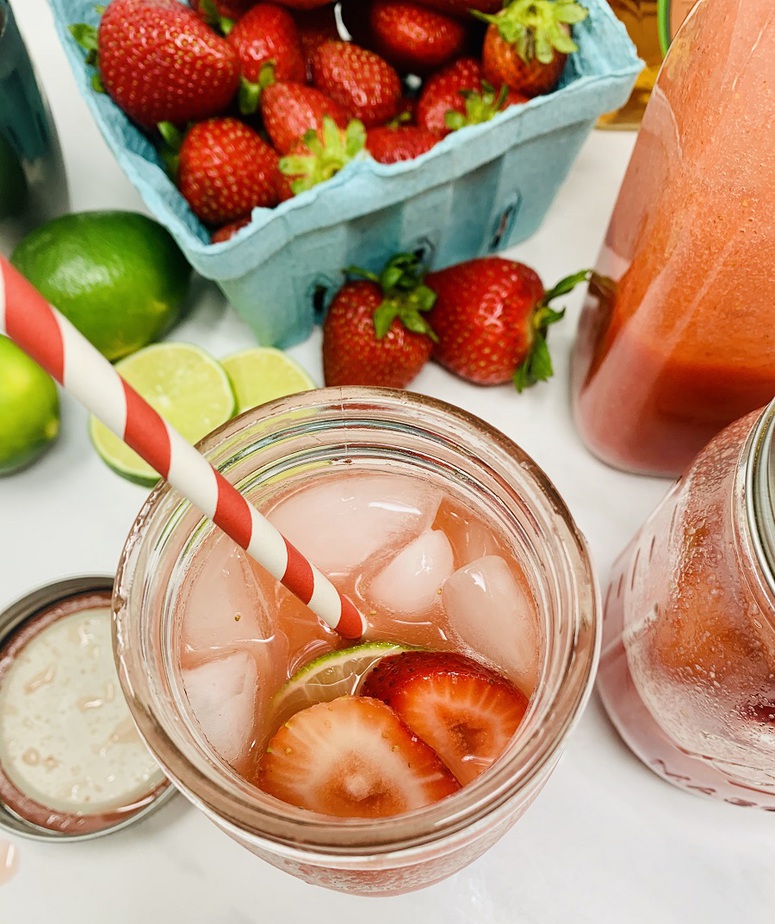 Strawberry Margarita
A strawberry margarita recipe that is simple and easy to make is perfect for an evening cocktail or when entertaining especially during summer!
Ingredients
1/2

cup

strawberry puree

2

limes

1

cup

tequila

splash of Triple Sec

2

cups

ice

3

strawberries
Instructions
Mix together Strawberry Puree and juice from two limes.


Stir Tequila in and pour over ice.


Add a splash of triple sec.


Garnish with a lime.


Add sliced strawberries to the float atop the margarita.

Notes
Optional: Line rims of glasses with Salt.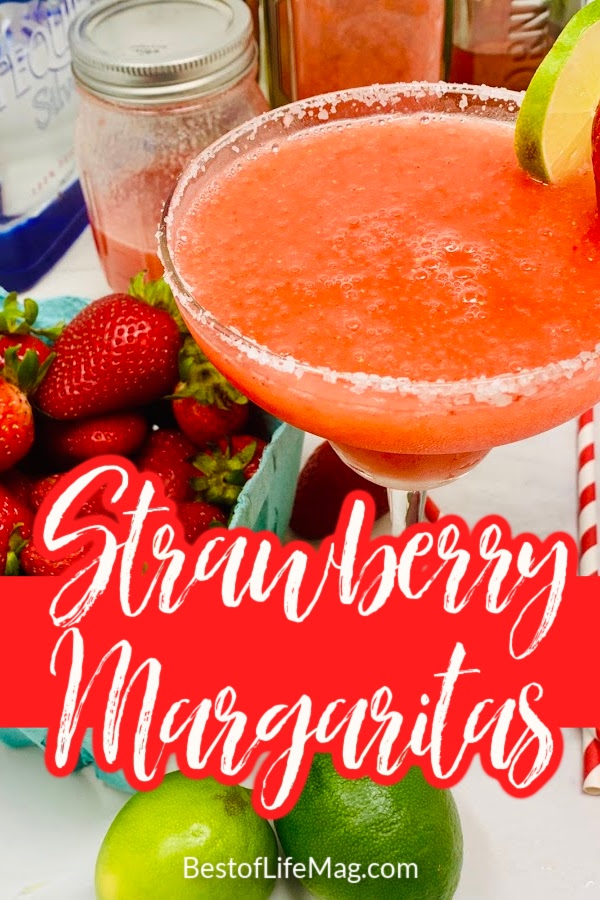 More Margaritas
Blood Orange Margarita Recipe | Another great fruity margarita recipe is he blood orange recipe. These are perfect during Halloween season.
Margarita Pitcher Recipes that are Perfect for Parties | But you will always need enough for everyone, that is when you turn to pitcher recipes.
Fresh Pineapple Margarita Recipe without Triple Sec | Pineapple may not belong on pizza, but it definitely belongs in a margarita.
Cranberry Margarita Recipe on the Rocks | Pitcher Recipe | Cranberries add a festive flair to margaritas and that makes it perfect for winter.
Margarita Jello Shots | Easy Margarita Jello Shot Ideas | There is no time of year for jello shots. They transcend timing and belong at any party, any time of year.
Save