This site contains affiliate links. Please read our Policies for information.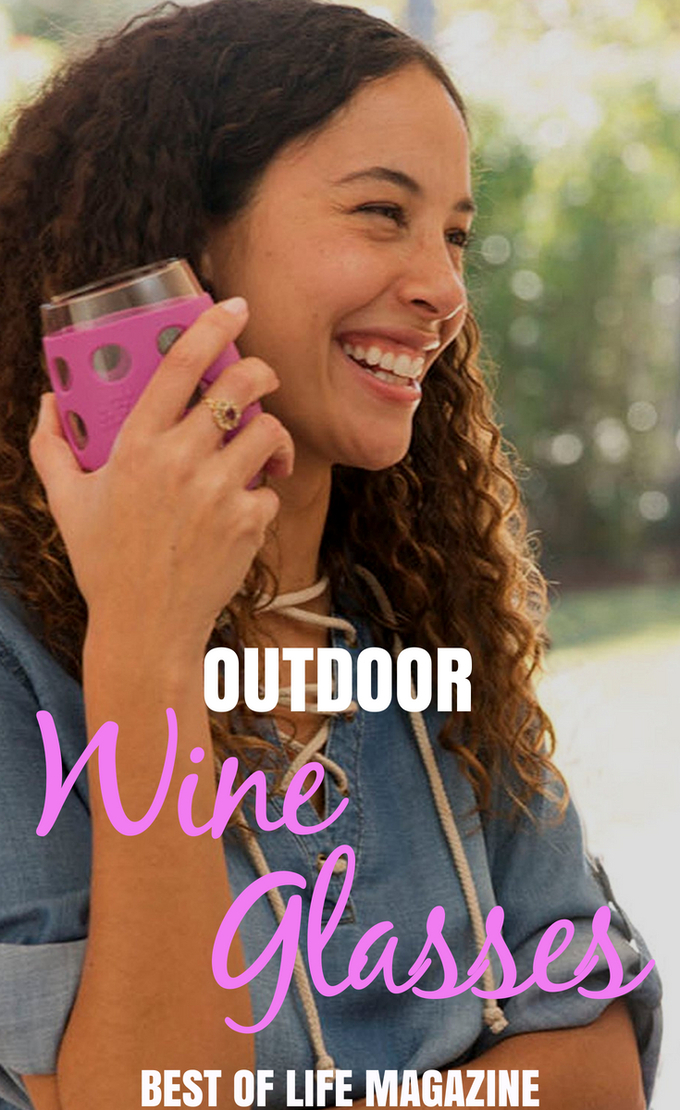 There is the fear of spilling wine and wasting it but more importantly, there is the possibility of breaking the wine glass. The wine glass is a very important aspect of drinking wine and while glass makes for a better drinking experience, there are other options. In fact, some of those options are better when it comes to drinking wine outdoors. Outdoor wine glasses for summer parties will make it so that you don't need to worry about an empty glass hitting the floor.
Outdoor wine glasses for summer parties will let you enjoy your wine while you enjoy the warm weather outdoors with family and friends.
Outdoor parties are always fun and when you're partying outdoors, that usually means the weather is nice. But it's a gamble to bring your wine glass outdoors, even the more expensive wine glasses.
Since most wine glasses are made from glass, they can be fragile and when they hit the ground, they will shatter. There are alternative wine glasses that are made to last and will not break if they drop, but it's important that the glass has a good shape.
After all, the shape of a wine glass plays an important role in the drinking experience. For that reason, you can't just buy any old outdoor wine glasses for summer parties; you need to make sure they are the best outdoor wine glasses.
Outdoor Wine Glasses for Summer Parties | Brovino Silicone Wine Glass | $17.97
Some of the most popular summer parties happen poolside and there's a lot of hard surfaces near every pool.
Brovino makes silicone wine glasses which have no glass at all. Instead, these cups are made from an unbreakable silicone. Not only does the silicone make them unbreakable it also makes them easy to clean, flexible, and they will last for years and years.
These wine "glasses" also come with a lifetime warranty and will match the poolside vibe perfectly.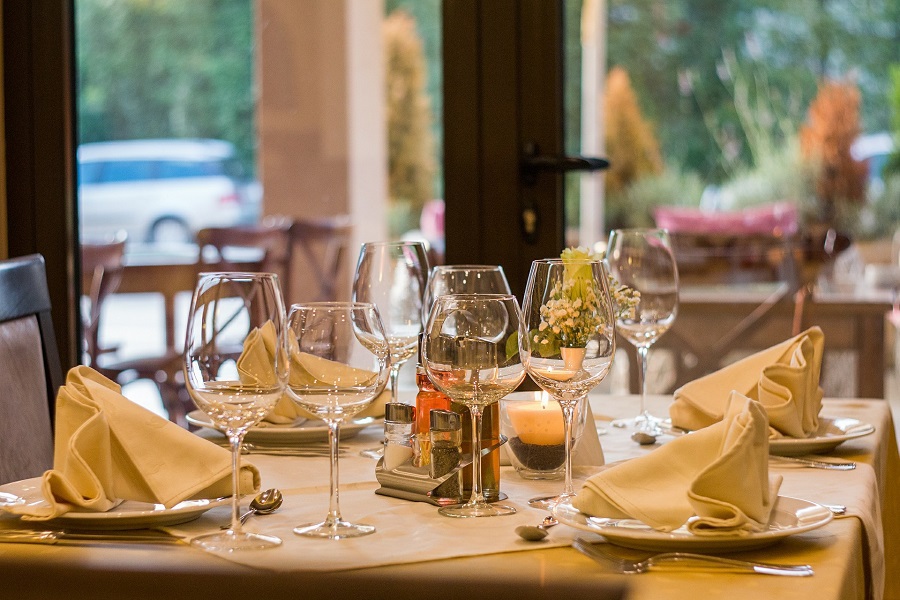 Outdoor Wine Glasses for Summer Parties | Summit Outdoor Wine Glasses | $34.99
Some outdoor parties are a little more exotic and require a little more wine safety. Summit Outdoor Wine Glasses are made for the rougher outdoor parties like while camping.
These wine glasses are made from stainless steel but with an 18/8 prograde stainless steel. The outside of the glasses are also powder coated in beautiful colors so you have options.
There is even a lid that comes with the glass so if you do drop the glass you won't lose your wine.
Outdoor Wine Glasses for Summer Parties | Cupture Insulated Wine Tumbler | $29.99
Many of us are familiar with the idea of a tumbler for coffee or tea. Tumblers are insulated cups that have a lid that you can slide open and closed.
Thanks to that lid, your wine will stay in the tumbler no matter how hard you party outdoors. The lids also come in different colors so you can designate a cup to a person or you can just enjoy the different colors.
Even better, the way the tumbler is built, your warm hands won't affect the temperature of the wine as you drink.
Outdoor Wine Glasses for Summer Parties | Maars Drinkware | $12.99
Drinking wine at a specific temperature is a great way to enjoy the flavors that are meant to be enjoyed.
However, drinking wine outdoors could easily heat up the whites you want cold or even make the reds warmer than they should be. Using the Maars Drinkware outdoor wine glasses you can rest assured that your wine will stay the temperature it needs to be at all times.
There is a thermal copper lining that keeps the temperature for up to 9 hours. These glasses also come in many different colors like peach, purple, seafoam, midnight, pearl, mint and so many more.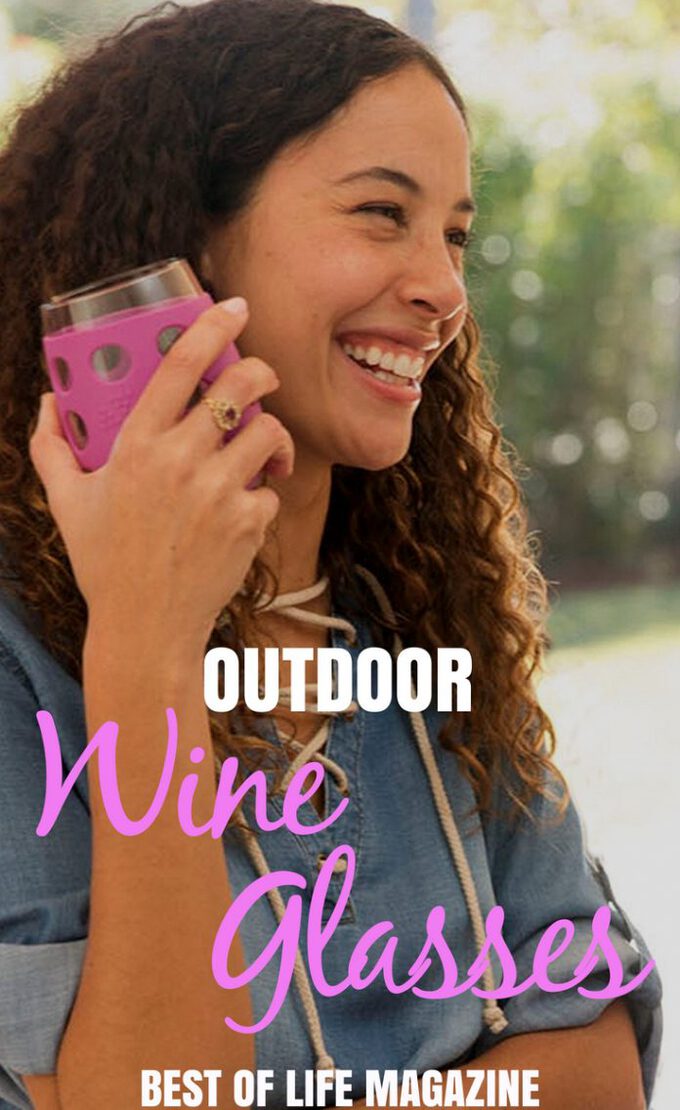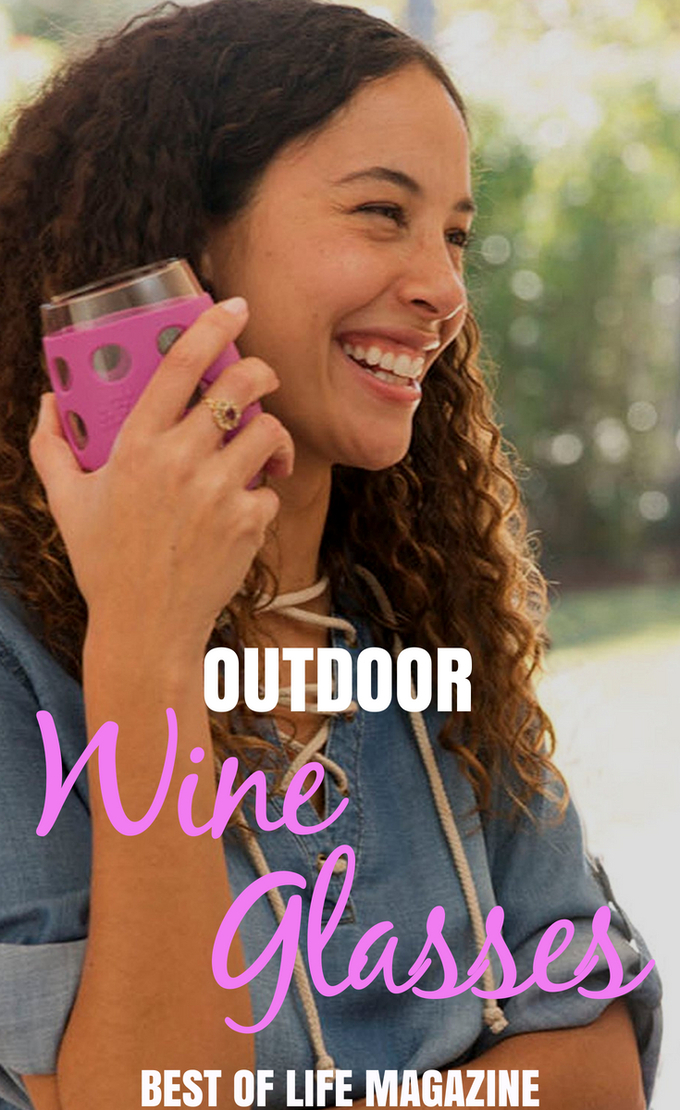 Outdoor Wine Glasses for Summer Parties | Lifefactory | $46.00
There is another option for outdoor wine drinking and that is the Lifefactory outdoor wine glass with silicone sleeve.
While these wine glasses will not hold temperature they do look great and will not shatter if dropped. The silicone sleeve adds a level of protection to the already safe-to-use glass and you can even toss these in the dishwasher.
Each order comes with four different colored sleeves and glasses so you'll be able to color coordinate the party as you want.