Core De Force Meal Plan Tips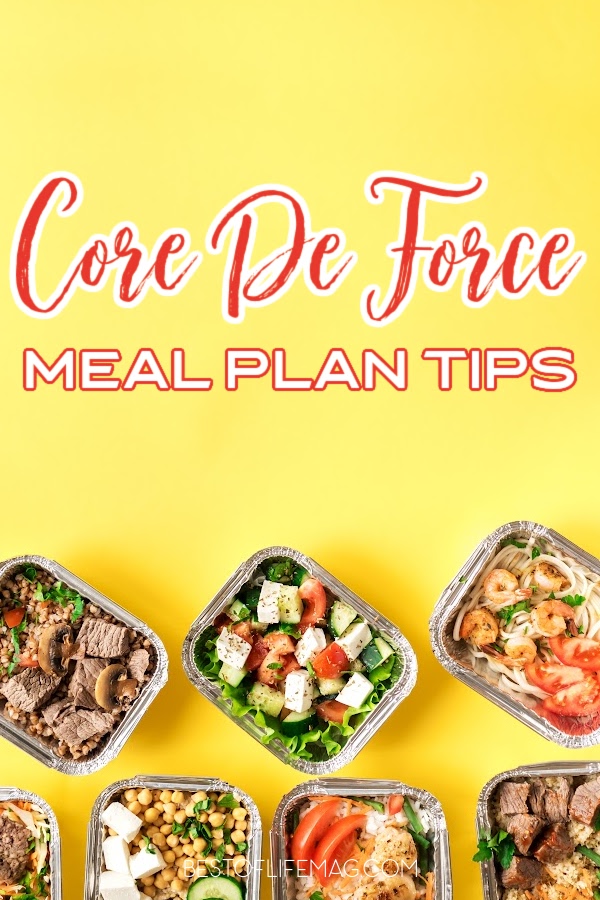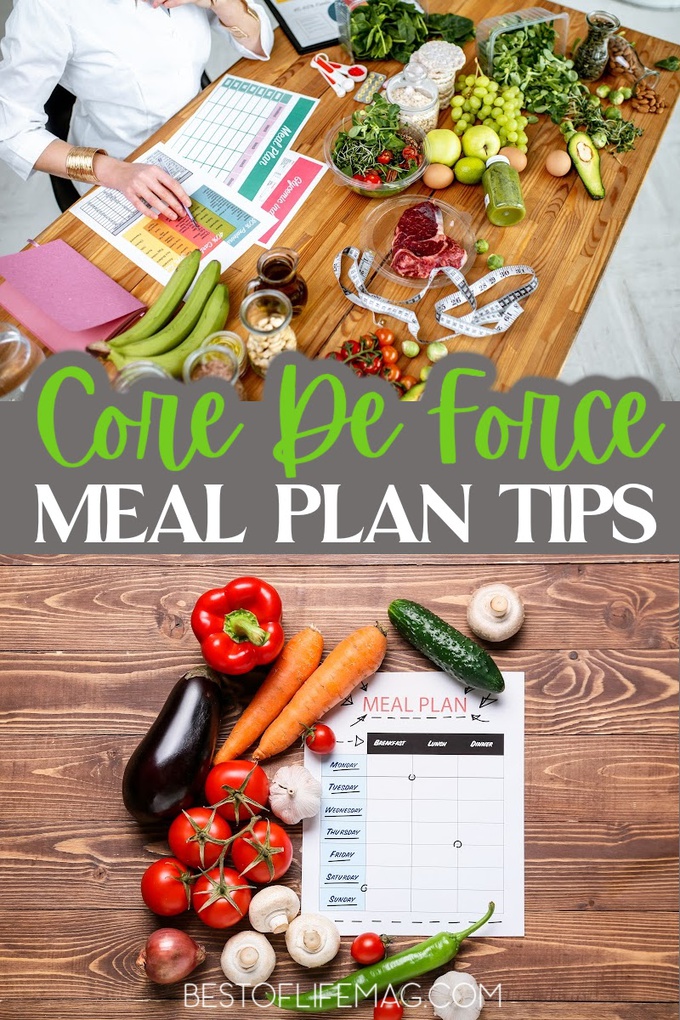 You can surely just jump into a workout plan and read the books and information given. However, why not make it easier? Or at the very least, lessen your chance of failure. Use others' experience and set yourself up for success with some Core de Force meal plan tips.

Like any meal plan included in a workout program, the Core de Force meal plan takes some adjusting. However, there are a few key things to know before getting started that will help you succeed. The Core de Force meal plan is designed to get you back into shape and these meal plan tips will help.
While I'll provide you with lots of tips and tricks here, it won't replace the plan itself. If you already have the 21 Day Fix Program this one should feel pretty comfortable and easy to follow! You can order either the standard plan or the deluxe version which includes some extra features and workouts.
Core De Force is a new fitness plan that covers both the workouts and the diet. The exercises don't require any weights. Instead, they use bodyweight and cardio to reach your goals. Multiple 3-minute rounds use MMA-inspired movements to help you strengthen your core, sculpt definition and achieve other fitness goals.
The entire program lasts for 30 days and requires no equipment. But as always, most of the fight to fitness is confronted in the kitchen, though. The Core de Force meal plan gives you the nutrition you need and is the key to getting results.

Core de Force Meal Plan | Simplicity Works
The Core de Force meal plan uses colored containers similar to the 21 Day Fix meal plan. These containers are color coordinated and stand for proteins, vegetables, fruits, healthy fats, and more. Avoid overwhelming yourself by trying to come up with elaborate meals for every meal. Instead, settle into a more simple diet.
Variety
While the meals should be simple, you can still use a variety to spice things up. More often than not people fear that eating the same thing over and over again will make them fail. The failure in that thinking is trying to make fantastic meals.
Follow tip one and stay simple but also include some simple options. Plan a few different options for lunch and dinner and that will help end any mundane feelings.
Lunch=Dinner
One of the best ways to take advantage of a meal plan like the Core de Force meal plan is to make meals interchangeable. Use the same colored containers and the same number of containers for lunch and dinner during some days. This way, if you have leftovers after dinner, you can use them for lunch the next day.
Core de Force Meal Plan | Organizing Containers
Each container has a set number of times you can use it per day based on your weight, height, and goals. Instead of trying to make sure you have had enough containers per day or don't go over, organize them by meal. Know that you will use specific containers for each meal and how many of each you have to spread around throughout the day.
Every Container Matters
The goal of the colored containers is to make sure that you have all of the nutrients you need. What that means is you need to eat every container in your plan, every day. If you find that there is a container that you just can't stand eating, work with it first.
Make it your priority to find a recipe that allows you to use that container every day, in fact, find a few recipes.
Utilize Options
If you find you're getting hungry in between meals or snacks, BeachBody has options. Utilize Beachbody Performance Supplements. The beauty of the Performance supplements is they are not counted against your daily meal plan intake.
That fact essentially means you can have as much of any Beachbody Performance Supplement as you want. The two best Performance Supplements that help fight hunger are Recharge and Recovery due to their protein content.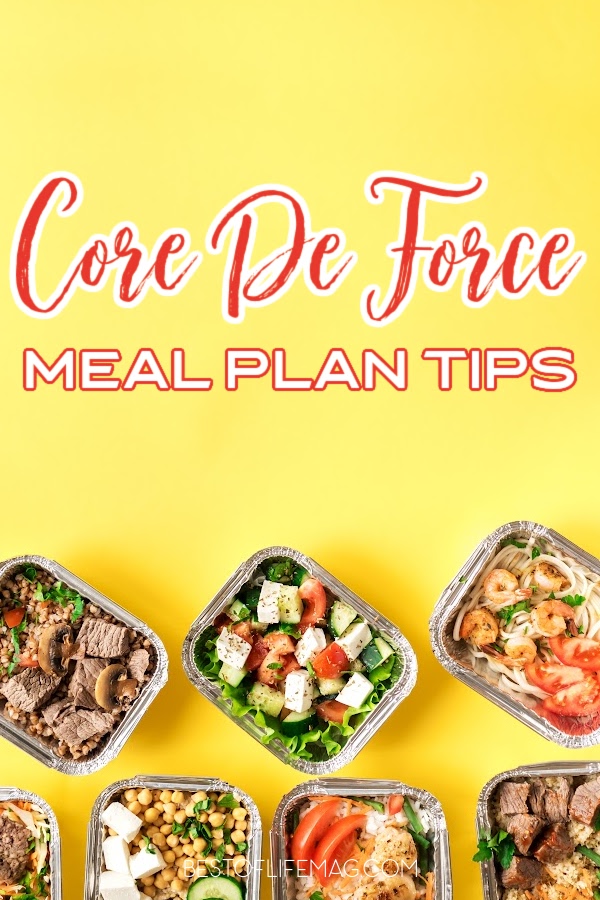 More BeachBody
Beachbody Meal Plan 1200 Calorie Recipes | There are plenty of meal plans from BeachBody that can be interchangeable. You just need to keep in mind the calorie count.
Beachbody Hybrid Calendars for LIIFT4 Workouts | Workout plans can also be customized with the help of some hybrid calendars.
21 Reasons to Try 21 Day Fix Workouts | 21 Day Fix is a great way to lose weight and eat healthier but there is so much more to it than that.
Beachbody Meal Prep Tips for Success | Success is the goal, weight loss success, healthy living success, and just a sense of happiness.
80 Day Obsession Timed Nutrition Tips | Nutrition is important for weight loss but there are some things you should know before you get started.