This site contains affiliate links. Please read our Policies for information.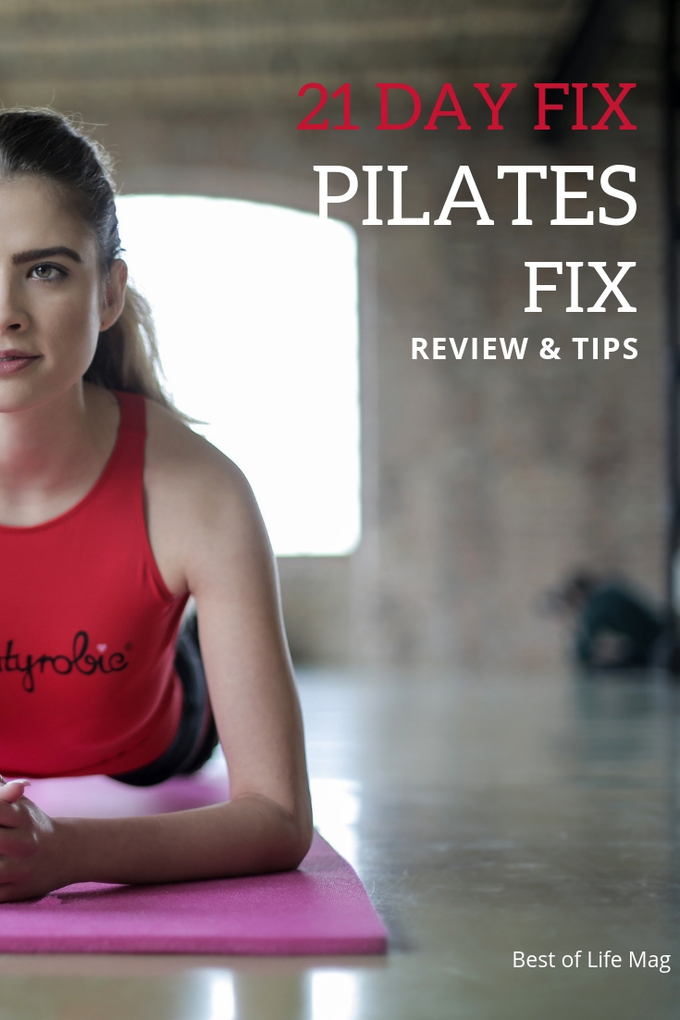 The 21 Day Fix program features a bunch of different workout programs. The fourth one in the cycle is the 21 Day Fix Pilates Fix workout. This one is all about building strength and flexibility. Combined with the other 21 Day Fix workouts, this workout routine is a must. It allows you to stretch and recover a bit throughout the entire program.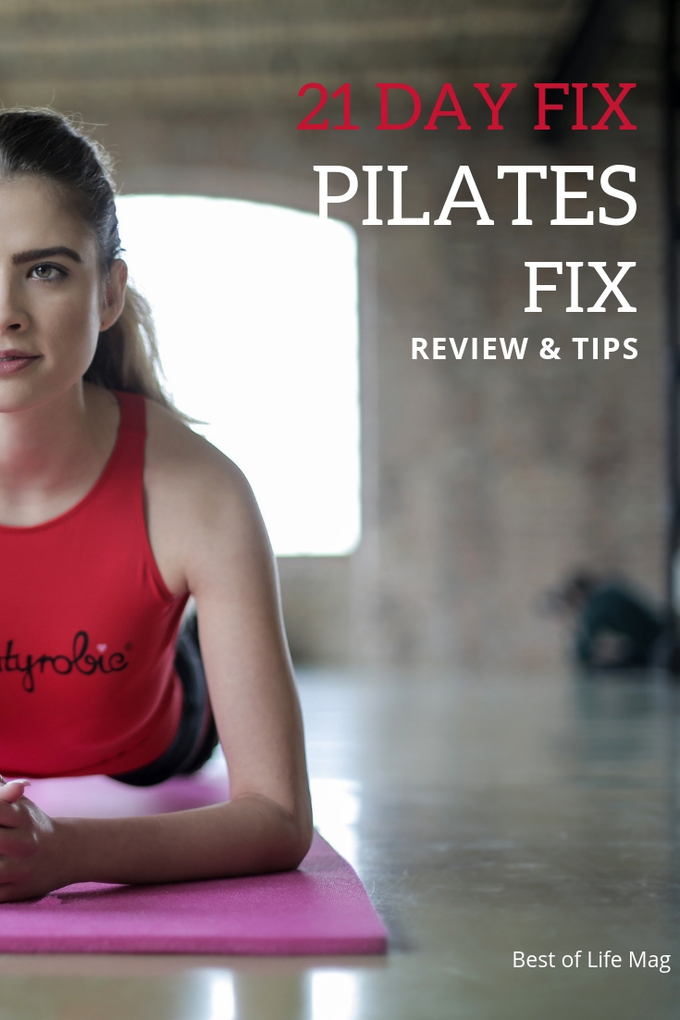 The 21 Day Fix Pilates Fix workout contains both cardio and pilates exercises to get you in shape fast as Beachbody programs are known for!
The 21 Day Fix Pilates Fix workout is part of the overall eating, lifestyle, and exercise program. You can get the meal prepping containers and the workout DVDs as a set or buy them individually. Either way, the 21Day Fix program works best if you include both elements.
21 Day Fix Pilates Fix Review
At first glance the Pilates Fix workout seems a little easier but after a few minutes you'll notice the burn! Remember, this workout is coming after both the upper and lower fix workout videos. Your muscles are going to be working hard no matter which program you are doing.
The 21 Day Fix Pilates Fix workout is all about breathing, lengthening, and strengthening your muscles. If you've never done pilates before you might be challenged by some of these moves. Don't feel bad, don't give up. There is a modifier for every move so keep pushing through and you'll see those results you've been wanting!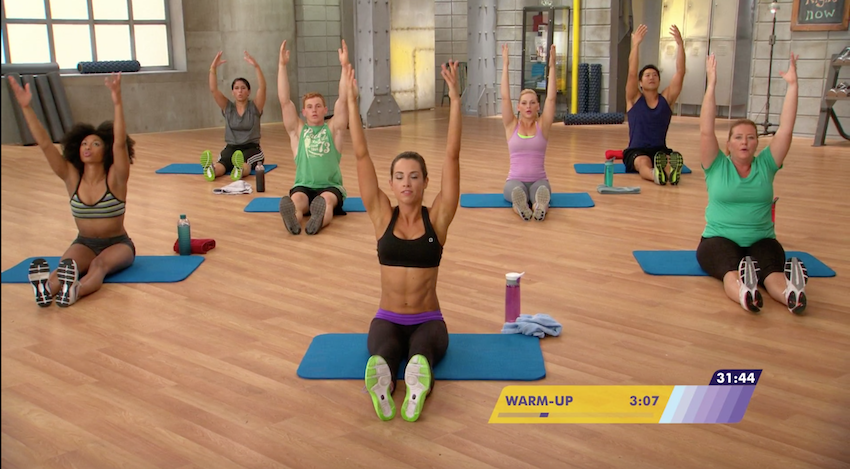 21 Day Fix Pilates Fix Workout
The 21 Day Fix Pilates Fix consists of the following layout:
Warmup
Ab Series:
Hundreds
Single Leg Stretch
Scissors
Leg Raises
Leg Lowers
Plank Series:
Alternating Leg Lift
Alternating Knee Pulls
C Series:
C Center
C Twist
Knee Drivers
Two Way Kicks
Reverse
Mix The Bowl
Double Taps
Two Way Kicks
Bicycle Front
Bicycle Back
Stir the Pot
Superman Series:
Superman
Lift & Rotate
Swim
Plank Hold
Hip Drop
3 Second Drop
10 Second Plank
Cooldown
21 Day Fix Pilates Fix Calories Burned
If you wear a smartwatch or an exercise tracker you can get an exact idea of how many calories you will burn. If not you can use this is a guide: 133 calories burned. This will vary depending on your personal starting weight, effort, and other environmental factors.
21 Day Fix Pilates Fix is lower on the scale of calories burned but mixed in with all of those really intense workouts you will need a day that is focused on breathing and stretching! The program is designed to include days like Pilates Fix.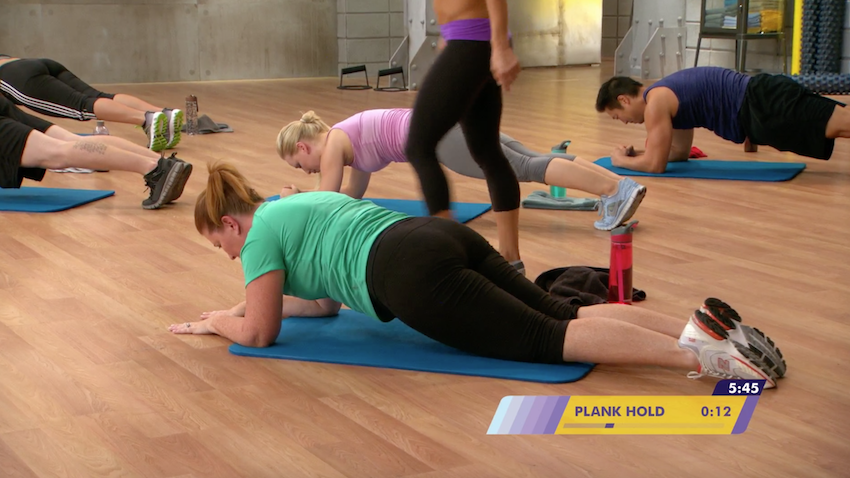 21 Day Fix Pilates Fix Workout Videos
You can watch the 21 Day Fix Pilates Fix workout on Beachbody On Demand, on your computer or TV with the program DVD's, or you can buy the workout DVD's on their own. You should follow the program to see which workouts you should do on which day of your program!
21 Day Fix Pilates Fix Workout on DVD
When you like to workout at home as much as I do, you end up with quite the DVD collection. You can get the Pilates Fix workout on DVD. It comes as part of the system when you initially start out or you can buy them separately.
The 21 Day Fix Pilates Fix Workout is 33 minutes long which includes a warmup and cool down period that you should always plan on including in your workout!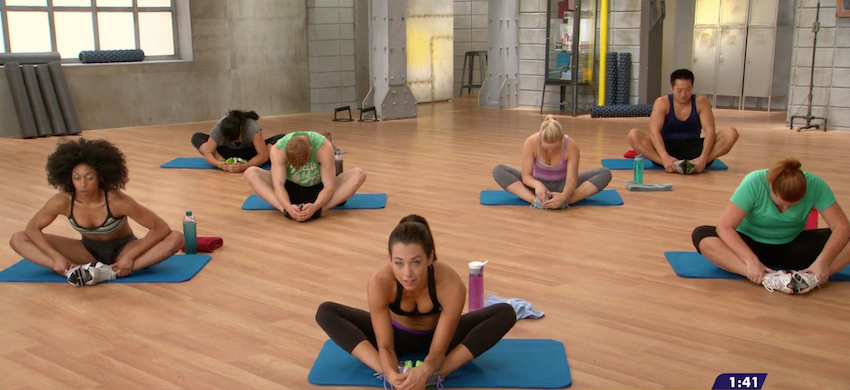 More 21 Day Fix Workout Reviews
21 Day Fix Total Body Cardio Fix
21 Day Fix Upper Fix Workout Review