This site contains affiliate links. Please read our Policies for information.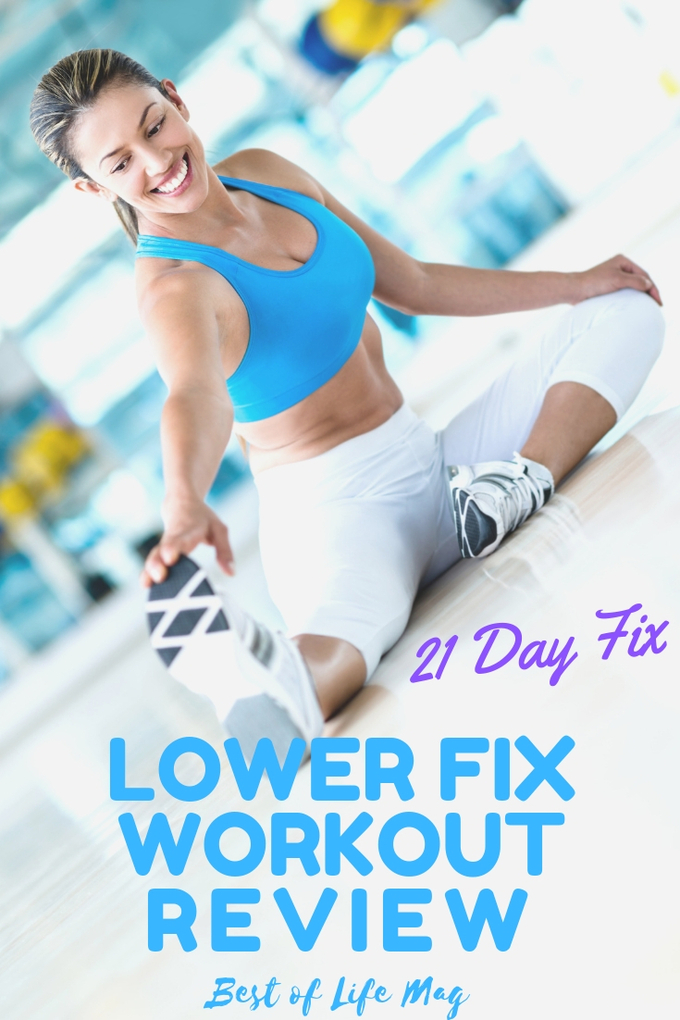 The 21 Day fix program comes with a variety of different workouts. the third one in the system is the 21 day fix lower fix workout. this workout, like the name implies, is designed to target those TROUBLESOME lower body regions. check out the highlights, layout, and important facts below!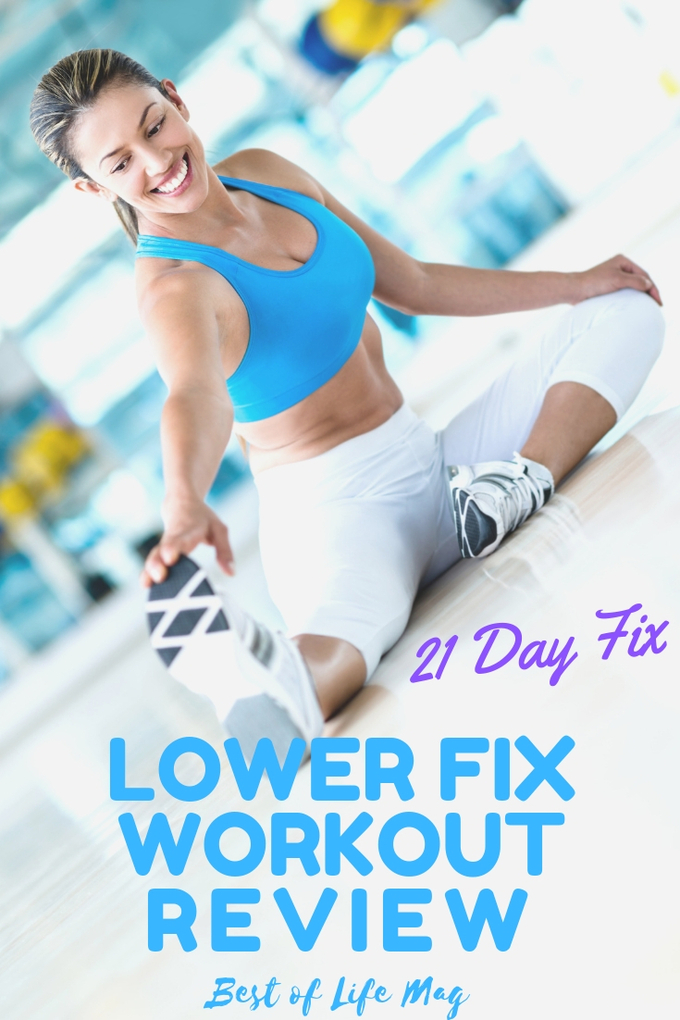 The 21 Day Fix Lower Fix workout is an effective at home workout that contains some cardio and LOTS of lower body exercises to get you in shape fast!
The 21 Day Fix Lower Fix workout is part of the overall eating, lifestyle, and exercise program. You can get the meal planning containers and the DVDs as a set or buy them individually. Either way, the program works best if you include both elements!
21 Day Fix Lower Fix Review
As you progress through the 21 Day Fix workouts you'll notice that they follow a similar format. The 21 Day Fix Lower Fix workout is targeted for the lower body. You get a great workout for legs, abs, glutes, and hips.
This is just like the other 21 Day Fix workouts in that it is fast paced, fun, and works on a cycle. You will be doing the same circuits several times through to make up the time for a total of 30 minutes. This time includes a warm up and cool down which are both very important for helping your muscles handle the extra stress of this type of workout.
21 Day Fix Lower Fix Workout
The 21 Day Fix Lower Fix workout consists of four rounds, two exercises each round. Each exercise lasts one minute and you get a fifteen second rest between moves.
21 Day Fix Lower Fix requires two sets of free weights a light set and a heavier set. You will also benefit from a yoga mat, good shoes, water, and a towel! The 21 Day Fix Lower Fix consists of the following layout:
Warmup Routine
Side Back Lunge
Squat Knee Raise
Repeat First Circuit
Curtsey Lunge
Calf Raises
Repeat Second Circuit
Split Squats
Sumo Squats
Repeat Third Circuit
Thigh Leg Lift
Quad Raise
Repeat Fourth Circuit
Cool Down Routine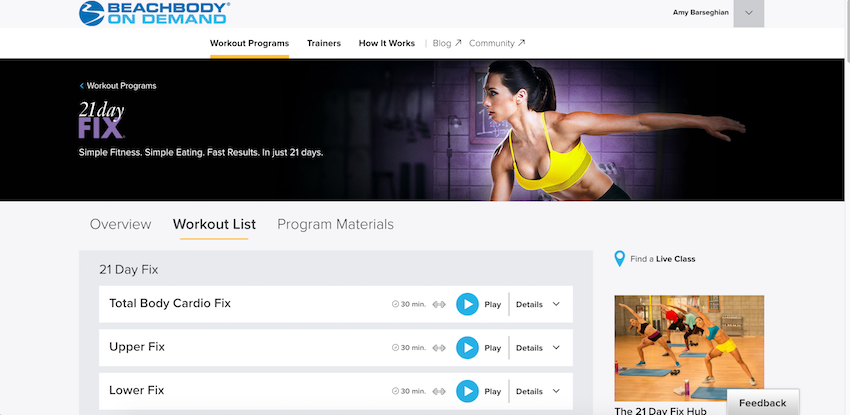 21 Day Fix Lower Fix Calories Burned
For the 21 Day Fix Lower Fix workout you will burn around 240 calories. This will depend on your personal stats. Calorie burn will always depend on your weight, intensity you put into the workout, and other environmental factors. If you wear a smartwatch or an exercise tracker you can get an exact idea of how many calories you will burn!
21 Day Fix Lower Fix Workout Videos
You can watch the 21 Day Fix Lower Fix workout video and other 21 Day Fix workout videos on Beachbody On Demand. This is an AWESOME service. We travel a lot and love knowing that I can still get in my workouts. Not only do you have access to the 21 Day Fix Lower Fix workout videos you also have access to the whole Beachbody range of programs and workouts.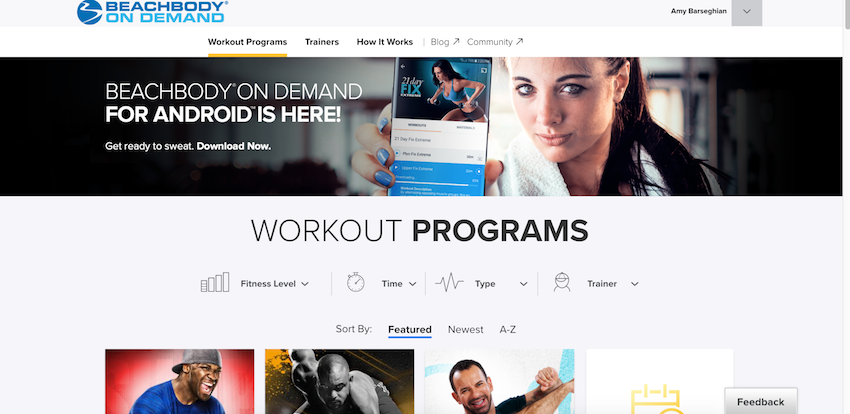 21 Day Fix Lower Fix Workout on DVD
When you like to workout at home as much as I do, you end up with quite the DVD collection. You can get the Lower Fix workout on DVD. It comes as part of the system when you initially start out or you can buy them separately.
If you like working out at home you can also travel with your DVDs. It's never an excuse to miss a workout when we travel so I always have a great option for getting my workouts on!
More 21 Day Fix Workout Reviews
21 Day Fix Total Body Cardio Fix