This site contains affiliate links. Please read our Policies for information.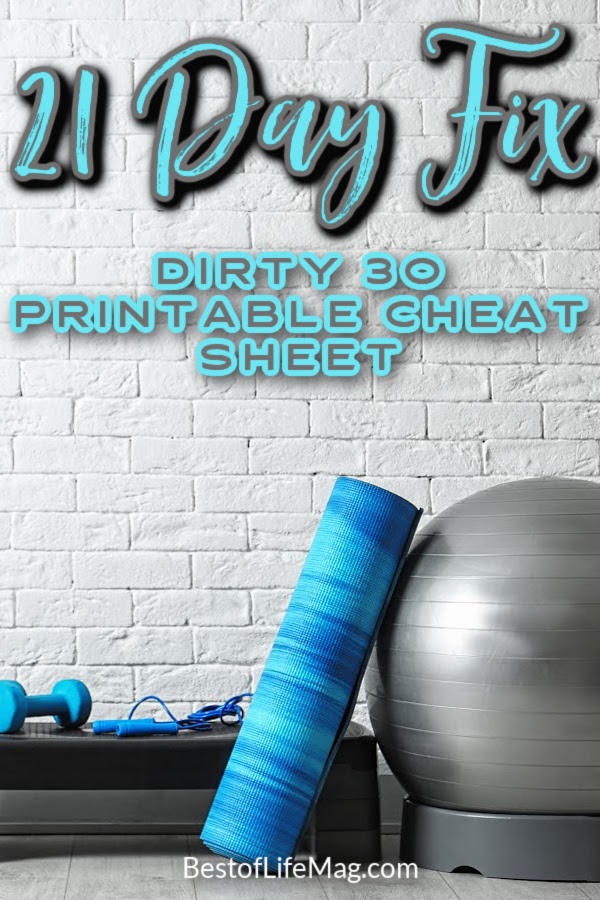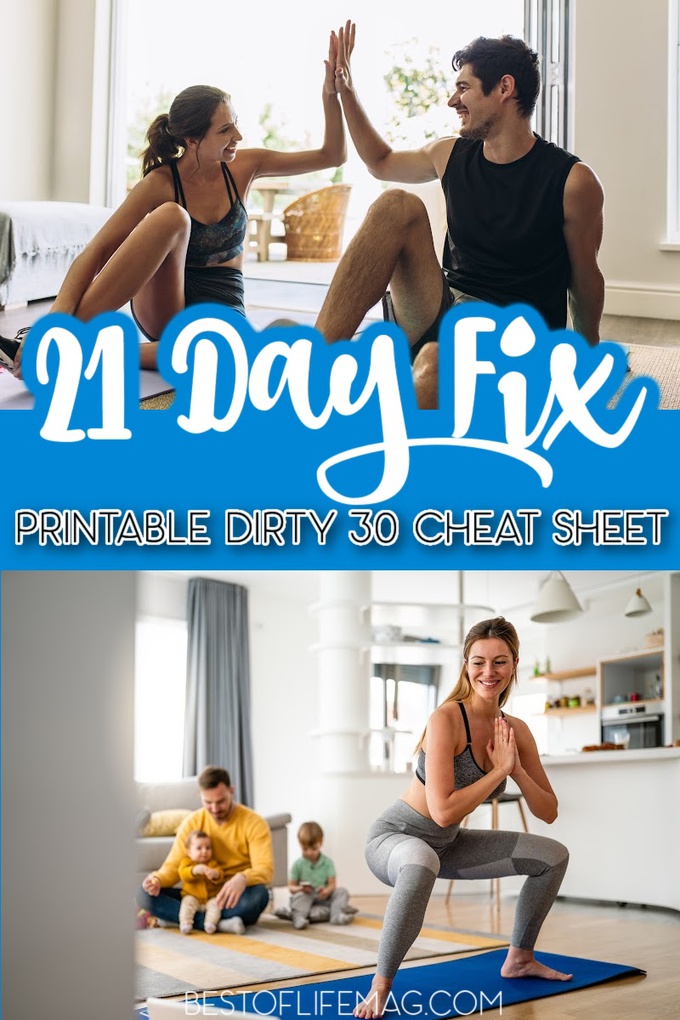 The 21 Day Fix Dirty 30 workout is part of the three-week-long cycle that rotates exercises and meal plans to get you amazing results in a short period of time. This particular workout is great for on-the-go because it does not require a lot of extreme equipment or access to a gym. This Dirty 30 Cheat Sheet Printable makes it easier.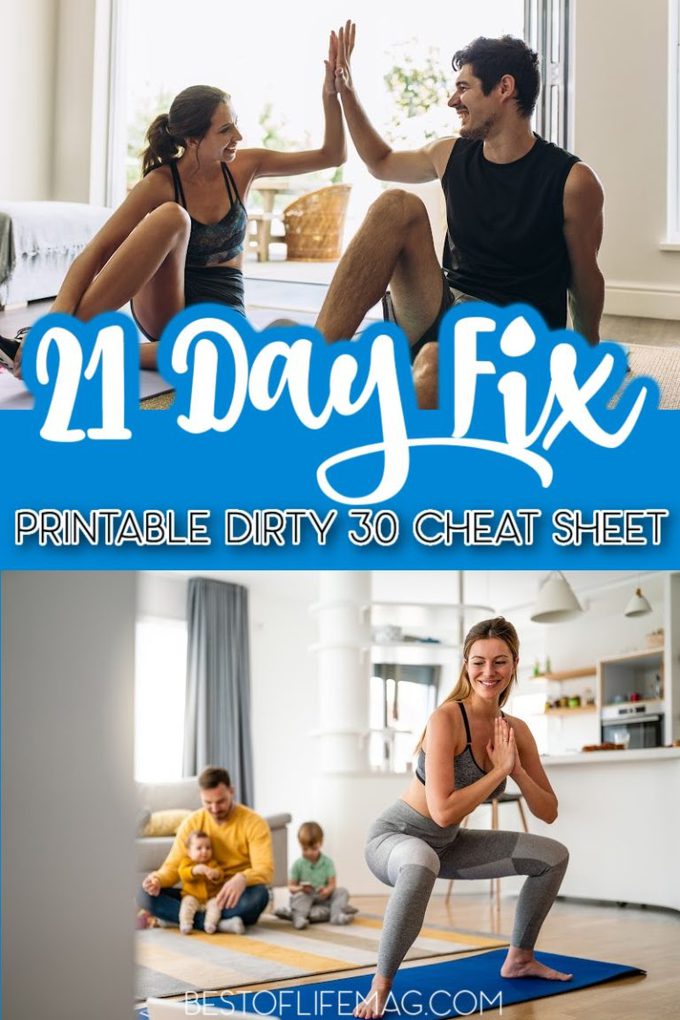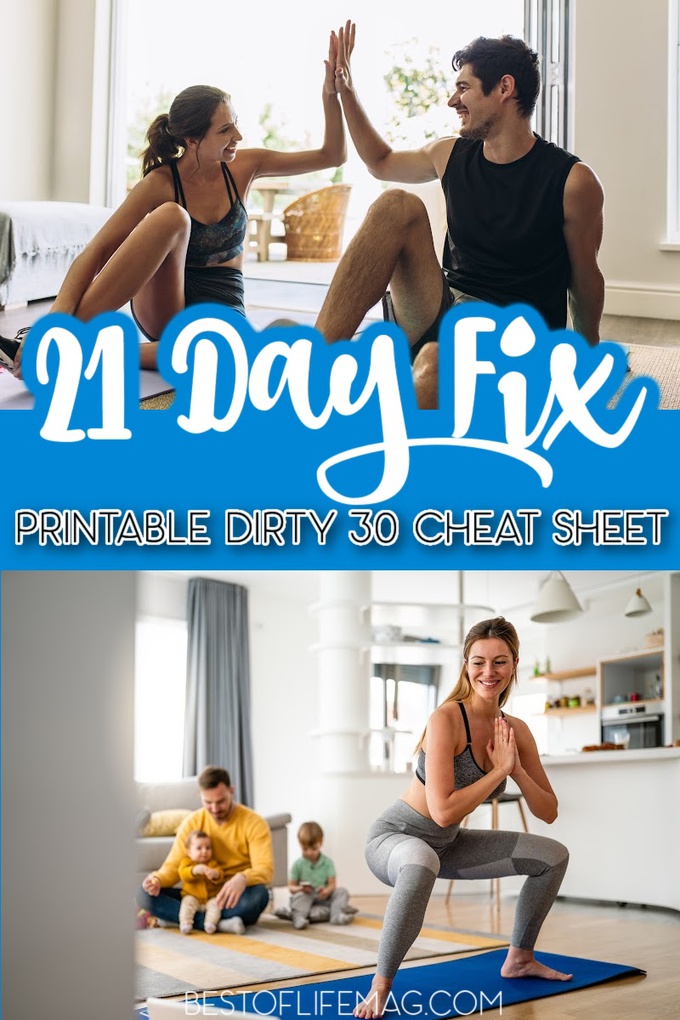 Use this 21 Day Fix Dirty 30 cheat sheet for an easy-to-print list of the moves and exercises in this extreme 21 Day Fix workout. Take the work out wherever you go for a no excuses workout! You can use this dirty 30 cheat sheet to exercise on the go!
Now when you travel you won't have to worry about packing a bunch of equipment, you can just save or print this easy-to-follow dirty 30 cheat sheet and be on your way!
Dirty 30 Cheat Sheet
You can print, download or save this file by clicking below. It's easy to follow and simple to take with you when you are on the go or traveling.
Click here to access the Dirty 30 Cheat Sheet File
More Info on the 21 Day Fix Dirty 30 Workout
If you are looking for a more in-depth overview of the Dirty 30 workout before you use this cheat sheet, check out this post. It's a review of the workout itself and it has lots of helpful tips and links!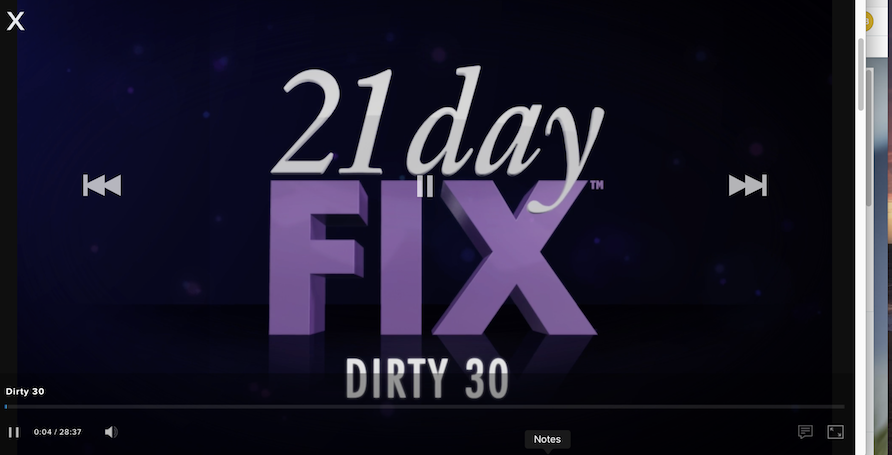 The 21 Day Fix
The 21 Day Fix is a great program to use if you need to learn about portion control. It has a great meal planning system that will help you get a handle on your cravings and it will encourage you to learn to eat things in moderation.
As for the workouts, they're all doable even for those of you who might not feel like you are in the best shape of your lives! Check out the links below for an overview of each of the workouts within the program.
21 Day Fix Total Body Cardio Fix
21 Day Fix Upper Fix Workout Review
21 Day Fix Pilates Fix Workout Review
21 Day Fix Lower Fix Workout Review
21 Day Fix Cardio Fix Workout Review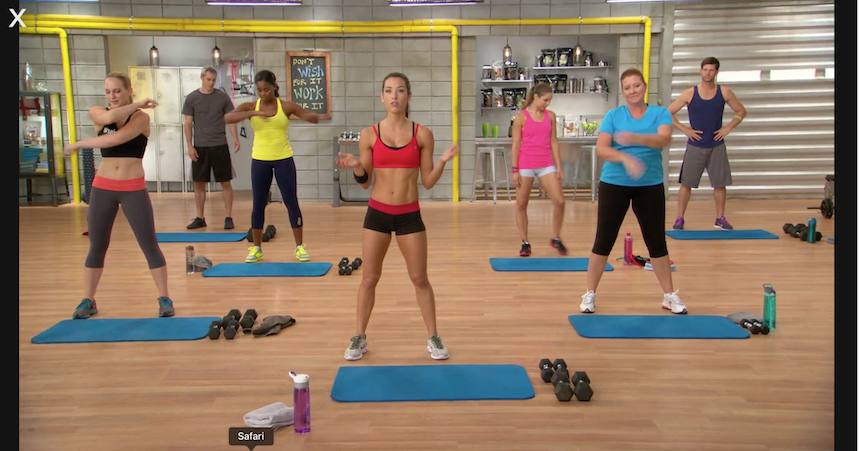 21 Day Fix Shopping Links
The 21 Day Fix is a great program and this Dirty 30 cheat sheet will help you achieve your health and fitness goals but there are also a few other things that can make your life on the 21 Day Fix easier and more efficient. Check out these great items that you'll get a lot of use from: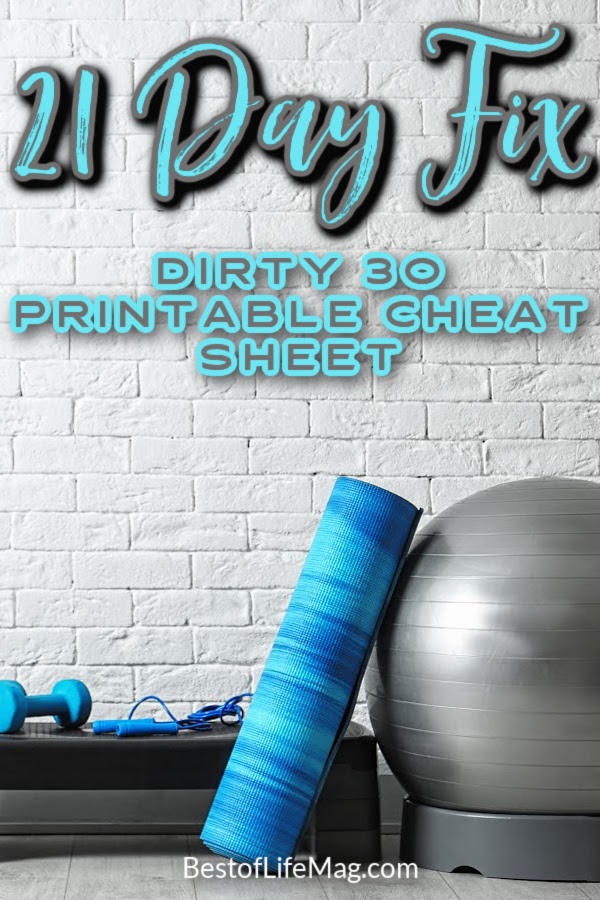 More 21 Beachbody
80 Day Obsession Workout by Beachbody |There are plenty of workout and nutrition guides at your disposal from Beachbody. This one is a fantastic one for people who have little experience under their belts.
Beachbody Meal Plan 1200 Calorie Recipes | There are also plenty of options for beginners, especially as it pertains to nutrition.
Beachbody Hybrid Calendars for LIIFT4 Workouts | Eventually, you will be able to make hybrid calendars that combine different Beachbody workouts throughout the month.
Morning Meltdown 100 Tips and Tricks | Some people prefer to work out in the morning, get it done, and out of the way for the day.
LIIFT4 Nutrition Guide | Other people would prefer to focus on the diet plan to help motivate them even further.