Beachbody Hybrid Calendars for LIIFT4 Workouts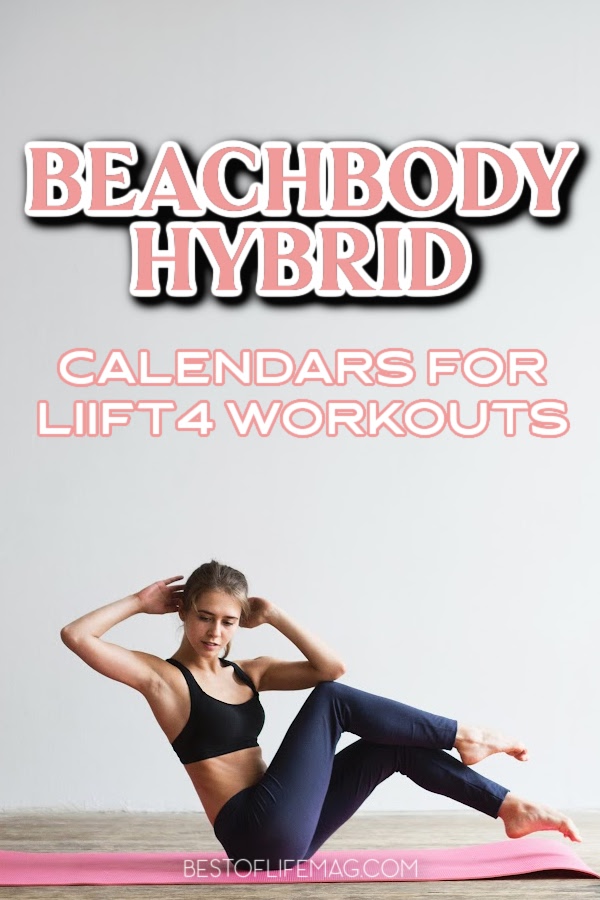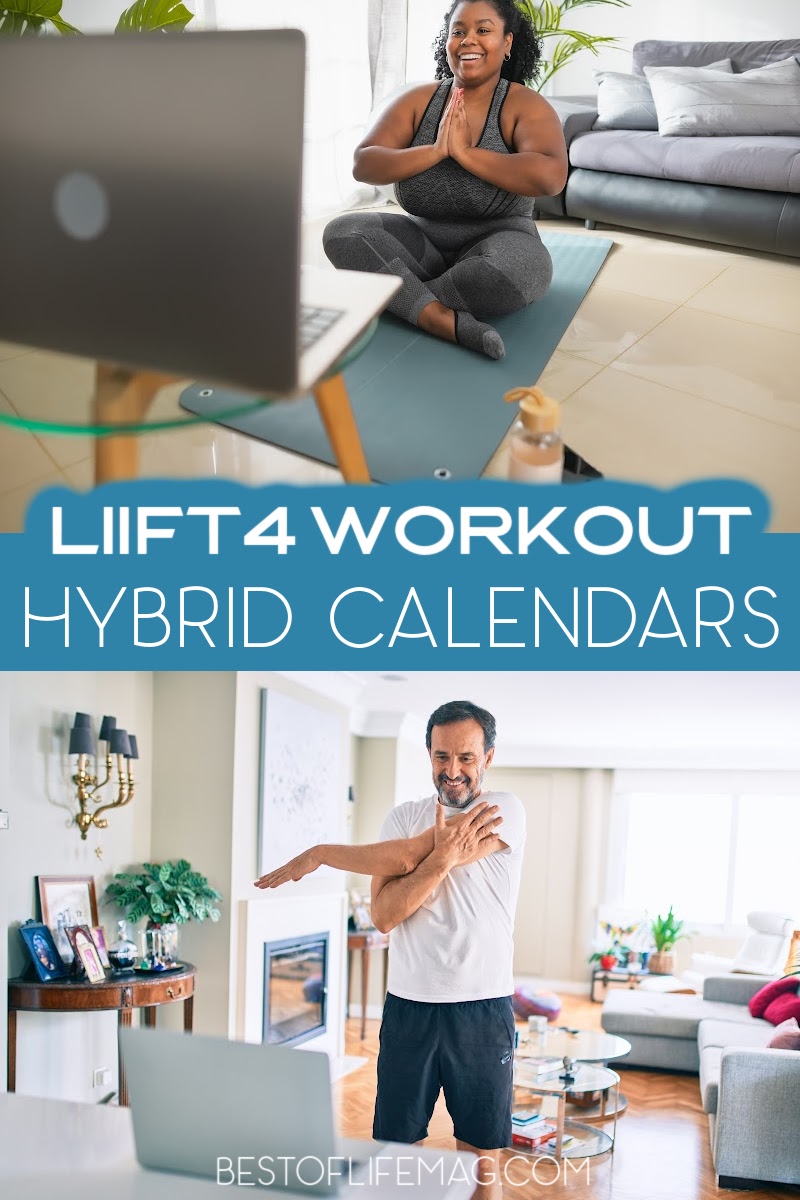 Creating the hybrid workout that is right for you is more than just putting together hybrid calendars for LIIFT4 workouts calendar. But if those favorite workouts happen to be Beachbody programs, then you are in luck. Beachbody programs are effective and complementary to each other, as long as you do it right.
A hybrid workout mixes aerobic and strength throughout the week. It keeps things interesting. A little educated planning can be the difference working out with nothing to show for it and getting the results you want. Use hybrid calendars for LIIFT4 workouts to help you get that hybrid Beachbody workout in with the following successful schedules that have been used before.
First, consider all your options. You loved the challenge that LIIFT4 offers with heavy lifting and intense cardio. But you'd like to build a plan that is more than 4 days a week. Maybe you'd rather mix things up into something a little more cardio or stretch-focused.
You may already have half of your hybrid calendars for LIIFT4 complete! Let us help with the rest.
The hybrid calendars here have been specially selected with LIIFT4 fans in mind. It is always recommended that you have completed at least one round of each of the Beachbody programs you intend to combine. That way you are prepared for what each workout will throw at you.
You can make sure that the combined programs are geared toward the same fitness level. Combining LIIFT4 with a more beginner workout may not keep you interested. These 10 LIIFT4 hybrid calendars have already taken this into consideration.
In fact, they should work for any LIIFT4 fan. You can even use a hybrid calendar to combine your LIIFT4 classes into your outdoor running either for extra cardio or to train for a half-marathon. No matter which one you choose, or even if you get inspired to create your own hybrid calendar, you will get all the LIIFT4 you need.
Transform 20 LIIFT4 Hybrid | Sorey Fitness
LIIFT4 Body Beast Hybrid | How Do I Get Ripped
Real Life
We are starting to get a bit of a better idea of what a hybrid calendar is when it comes to Beachbody workouts. The goal is to get the best workout you can without doing the same thing repeatedly. The best part is Beachbody has so many different workouts you can pull from.
You have the opportunity to use them all or just use what we can from LIIFT4. The only thing you need to figure out is what level of intensity you want to tackle. Be careful of overfilling your schedule or you might end up with something that pushes you away from your fitness routine.
LIIFT4 Half Marathon Training Hybrid | Fitness Fatale
Running and LIIFT4 | I Am Teacher Fit
Real Loves
There are also other aspects in life that Beachbody doesn't have on any of their workout calendars. That is the perfect opportunity to use a hybrid calendar for LIIFT4 workouts. For example, you could be into MMA or self-defense in general.
Why would you not want to combine something you love like MMA with LIIFT4? The possibilities are endless. You just need to know where to start. These calendars are the perfect place to start. especially since you are in full control over your workout plan.
LIIFT4 Body Beast Hybrid | Team Immortal
MMA With a Mix | Workout Scheduler
Real Hybrid Calendars for LIIFT4 Workouts
But you don't have to stick with things going on in your life or other passions. You could also combine multiple Beachbody workouts into one. A calendar that has been pre-planned is a good place to start. These calendars offer the chance to combine two different workouts that have the same goal.
That goal is to get you happy, healthy, fit, confident, and so much more.
LIIFT4 21 Day Fix Calendar | Simply Clean and Fit Mom
LIIFT4 80 Day Obsession Hybrid | Becky Brossett
You could even create your own hybrid calendar. You don't have to follow the rules someone else has set. All you need to do is stick to your workouts, eat healthily, and work towards getting the results you want. These hybrid calendars for LIIFT4 workouts are great starting points.
How To Create a Hybrid Using Beachbody Workouts | Beach Ready Now
LIIFT4 Plus Running 10K Hybrid | The Fit Habit
LIIFT4 workouts are meant to be done at home, just like a lot of Beachbody workouts. That is why it is so easy to find hybrid calendars that can be adapted to your schedule. You no longer need to follow a strict routine, so long as you follow a routine in general.
The goal is to help you get your workouts done at home, keep things fresh and exciting, and reach the fitness levels you want.
4 Week Quarantine Cut | Workout Scheduler
80 Day Obsession LIIFT 4 Hybrid | Melissa Made Online
There are many different ways to combine your workouts with other plans as well. You could mix 80 Day Obsession with LIIFT 4 to get amazing results. But you could also use other plans with LIIFT4 and still get fantastic results that you didn't think were possible.
LIIFT4/ 21 Day Fix Hybrid | Reddit
LIIFT & Transform | Beachbody
More LIIFT4 Workout Resources
LIIFT4 Nutrition Guide | LIIFT 4 Meal Plan Tips | Having a hybrid workout calendar is fantastic but you still will need some good food to stay energized.
Beachbody LIIFT4 FAQ | LIIFT4 Things to Know | Not everyone is ready to just dive into a new workout plan, but there are a few things to know about LIIFT4 that could help you take the leap.
LIIFT4 Meal Plan A Recipes | LIIFT4 has different meal groups based on a few factors and you should have recipes that fit into your meal plan group.
25 LIIFT4 Meal Plan B Recipes | The second meal plan for LIIFT4 is perfect for trying some nutritious meals that help you reach your weight loss goals.
LIIFT4 Meal Plan C Recipes | There are multiple meal groups that you can utilize that have different types of recipes for you to enjoy.