This site contains affiliate links. Please read our Policies for information.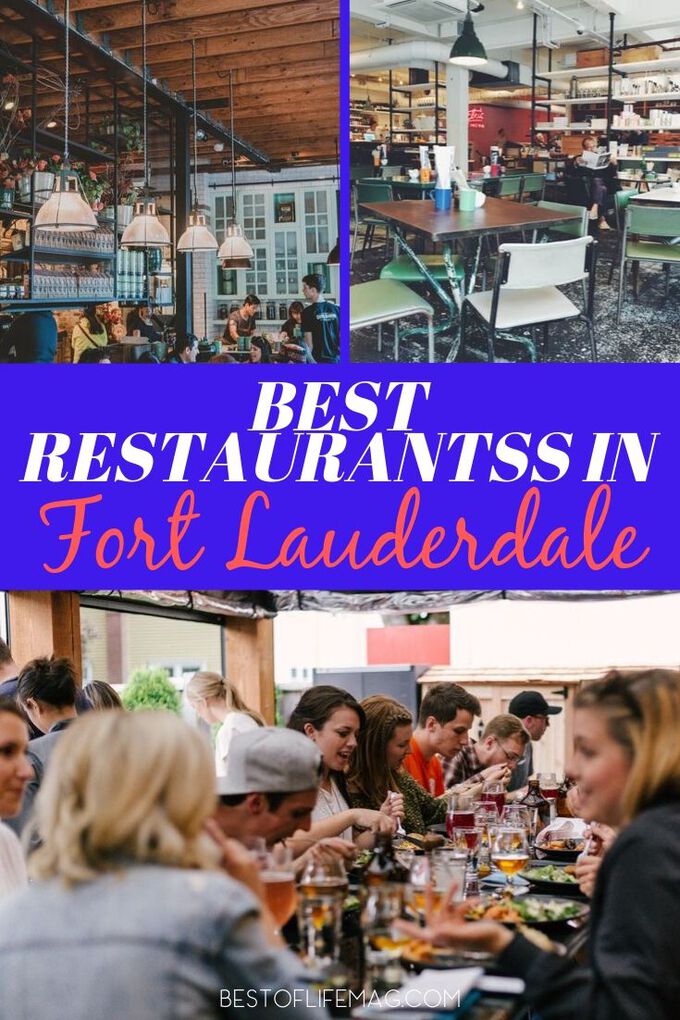 As boaters, we regularly visit Fort Lauderdale, Florida. It is the perfect stop to provision our boat before sailing over to the Bahamas. Fort Lauderdale has so much to offer, even for a quick stopover. Each trip brings us new discoveries. Fort Lauderdale has a diverse mix of cultures, so there is any type of food you can imagine – perfect for foodies! We tend to be seafood lovers, so we seek out eateries that offer unique seafood dishes as well as tried and true standards with a different twist. Fort Lauderdale is a great place for family travelers, culture lovers and food and wine lovers. Here are our top three best restaurants in Fort Lauderdale in case you need help choosing which ones to dine at when you are in the area.
Fort Lauderdale is a foodie's paradise and you must visit these top three best restaurants in Fort Lauderdale next time you visit the area.
Traveling requires a specific set of accessories. The next time you head to Fort Lauderdale make sure you travel in style.
I never leave home without my travel pillow, my favorite suitcase, and travel bags make packing that suitcase a lot easier and cleaner.
Travel-sized toiletries are a must nowadays, and refillable sets mean I can use my favorite products every time I take a trip. Another great travel accessory is for my tech. An all in one bag to support my phone, laptop, camera, and chargers!
The right accessories mean I can focus on the food, fun, and sights!
Foodie Choice #1: Casablanca Cafe
Voted "Fort Lauderdale's Most Romantic Restaurant" I would agree! With a menu that is vegetarian-friendly, an extensive wine list, and live entertainment Tuesday through Sunday, Casablanca is one of our favorite spots to dine in Fort Lauderdale!
Casablanca offers Mediterranean and American specialties with a touch of the Caribbean. Housed in a beautifully restored historic home just blocks off the beach, it is perfect for enjoying an intimate meal impeccably prepared.
Casablanca has kept the original vibe of this Mediterranean Revival home which is one of the reasons we give it a vote for one of the best restaurants in Fort Lauderdale.
The terrazzo floors, fireplace, spiral staircase, and wooden ceiling beams are all original to the home, giving this restaurant an authentic old-world charm. You will not be disappointed when you dine at Casablanca.
Casablanca
3049 Alhambra St, Fort Lauderdale, FL
(954) 764-3500
Hours of Operation:
Lunch: 11:30am – 4:30pm
Dinner: 4:30pm – 11:00pm
Happy Hour:
Monday – Friday: 4:00pm – 7:00pm

Foodie Choice #2: Boatyard Restaurant
Nautical chic is the perfect way to describe this relative newcomer to the Fort Lauderdale food scene. Expansive waterfront views can be seen from almost anywhere in this sophisticated, yet laid-back eatery. Enjoy a relaxing meal inside, outside on the waterfront patio, or if you prefer, dockside on your boat.
Boatyard offers 120' feet of dockage, making it the perfect place for you to enjoy a happy hour or dinner right in the comfort of your yacht.
Bringing the freshest fish and shellfish selections to you every day is the center of Boatyard's "Eat Local, Be Coastal" philosophy.
The food is well prepared and tasty, with a whimsical twist. Nowhere is this more evident than their signature dish, Charred Octopus.
Boiled first to make the octopus tender, it is then charred to bring out its unique flavors. The dish is prepared with wilted kale, garbanzo beans, and fingerling potatoes, topped with a chorizo vinaigrette.
It is an amazingly tasty dish that will have your mouth jumping for joy.
Boatyard Restaurant
1555 SE 17th St., Fort Lauderdale, FL
(954)525-7400
Hours:
Monday – Thursday: 11:30am – 11:00pm
Friday – Saturday: 11:30am – 12:00am
Sunday: 10:30am – 10:00pm

Foodie Choice #3: Coconuts Waterfront Restaurant
This restaurant embodies South Florida at it's best! Come and visit by boat, and tie up at their dock; bring your four-legged friend with you to enjoy a relaxing lunch, dinner or cocktails; bring the family to this relaxed and fun waterfront restaurant.
There is something for everyone! The kids will love watching the boats on the waterway, while the adults will revel in the amazing South Florida sunsets.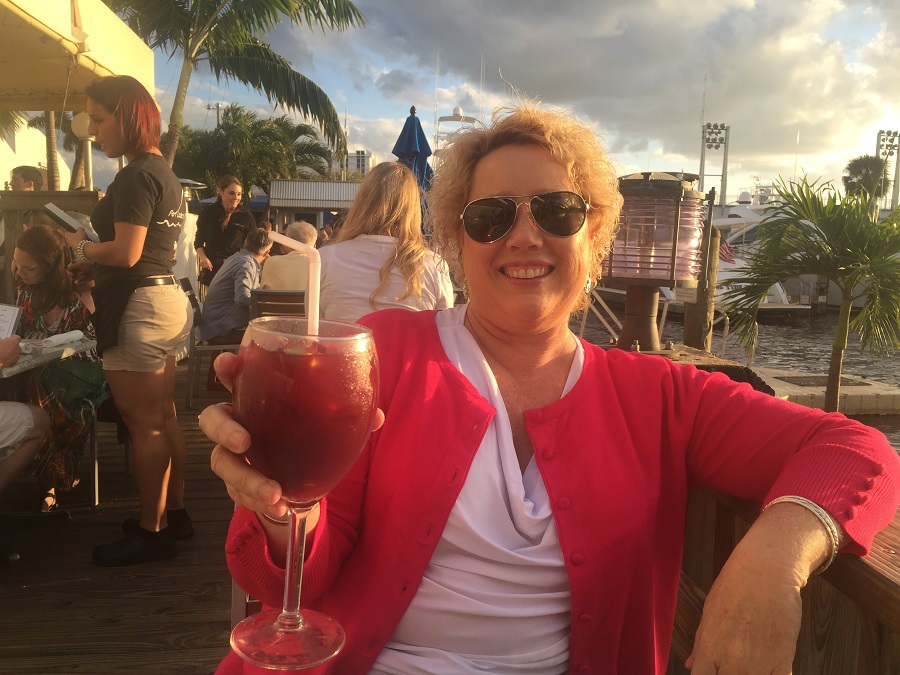 The food is tasty and well prepared – I am partial to their crab cakes and coconut shrimp. The raw bar offers the freshest seafood around.
The wine list offers an excellent selection, and the cocktails are divine. Just a short walk from the beach, Coconuts is the perfect way to cap off a relaxing beach day!
Coconuts Waterfront Restaurant
429 Seabreeze Blvd Fort Lauderdale, FL
(954)525-2421
Hours:
Monday – Sunday: 11:00am – 10pm
Sunday Brunch: 10:00am – 1pm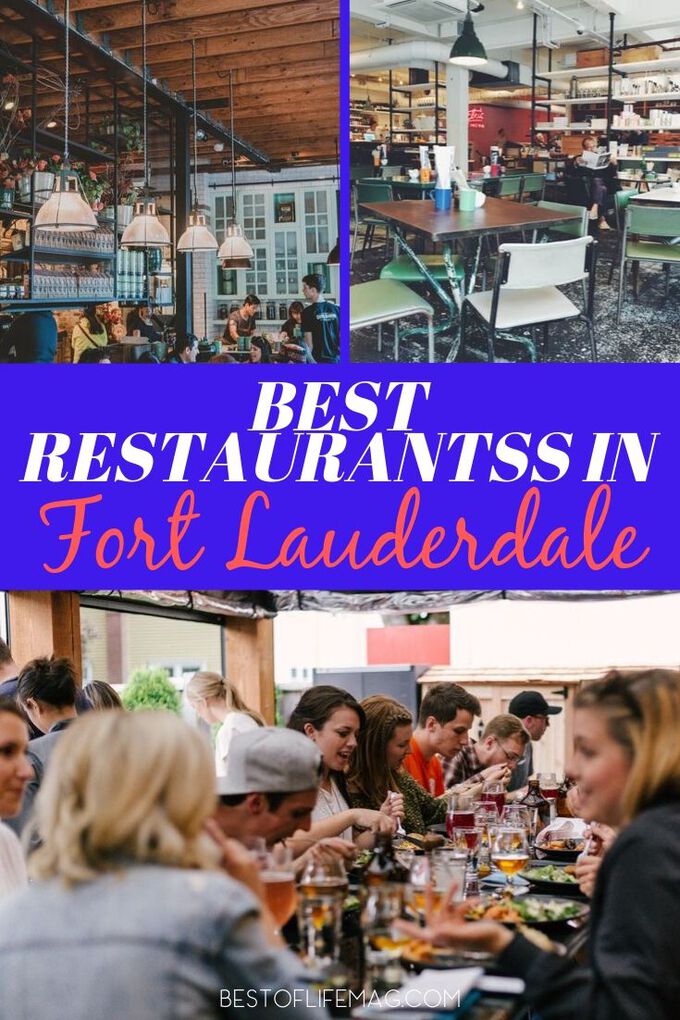 Of course, our top three best restaurants in Fort Lauderdale may not be yours. If you have a favorite, leave a comment so we can be sure to check it out!
Cheers!
Save