This site contains affiliate links. Please read our Policies for information.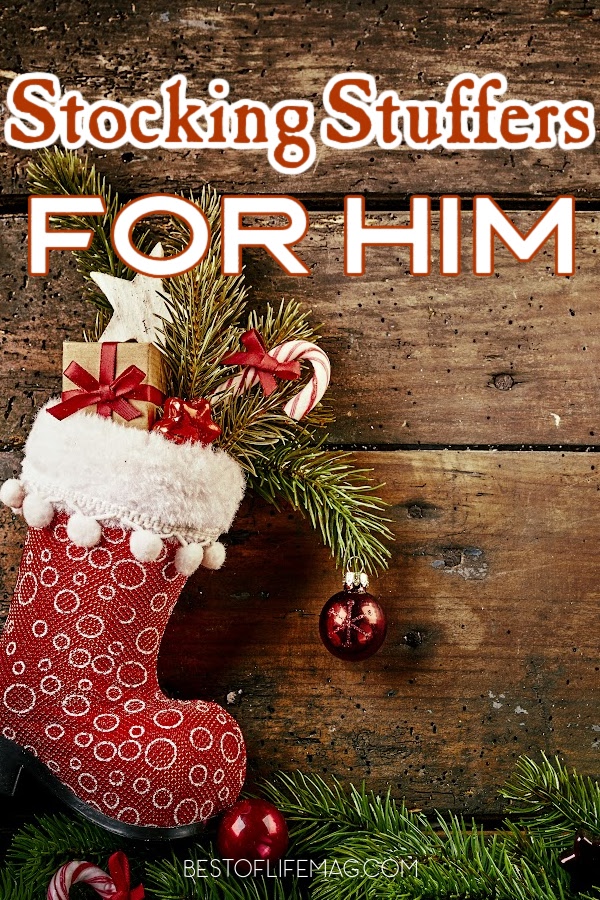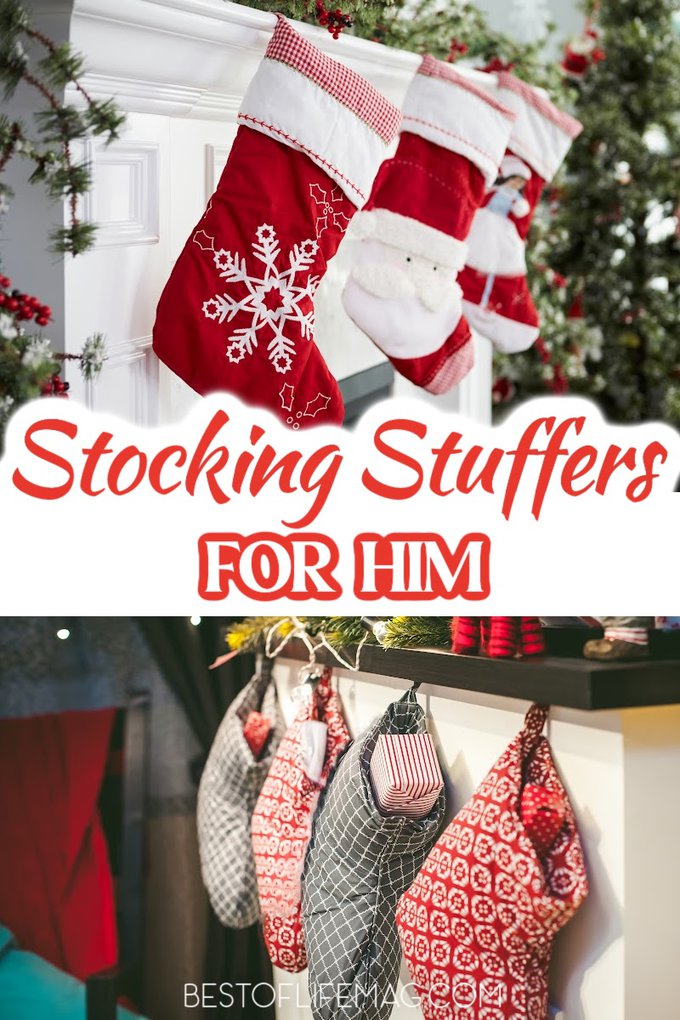 Our instincts are always to go for the biggest, the most expensive gifts we can find. But that isn't always necessary. In fact, the saying, "it's the little things in life…" is always a good rule to follow when buying gifts. Especially if you're searching for stocking stuffers for men.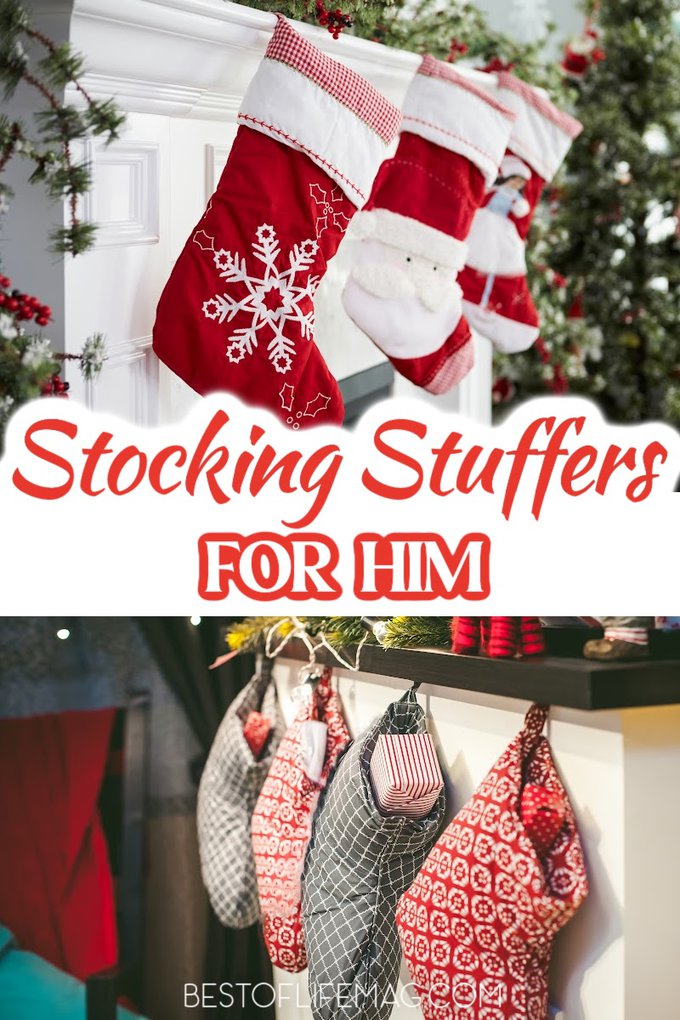 There are so many different types of people out there. There are some people who love to fish, some who prefer gaming at home and some people say they are outdoorsy but can be found on a couch on any given weekend; and that's just the men.
However, that also means that shopping for them isn't always easy. The best stocking stuffers for men consist of things they would utilize daily, weekly, or even monthly and can fit into a stocking. Buying stocking stuffers always requires a bit more thought.
We want to find things we think the people they are for would appreciate but we also want the gifts to fit into a stocking, and our budgets. There are just too many hoops an item needs to jump through before it becomes a sure thing.
Luckily, there are shopping trends, reviews, and even hype around some products. Those products are the ones that make the list of best stocking stuffers for men. The best part is, you could use this list to buy the exact items or just as inspiration in the future for more gifts.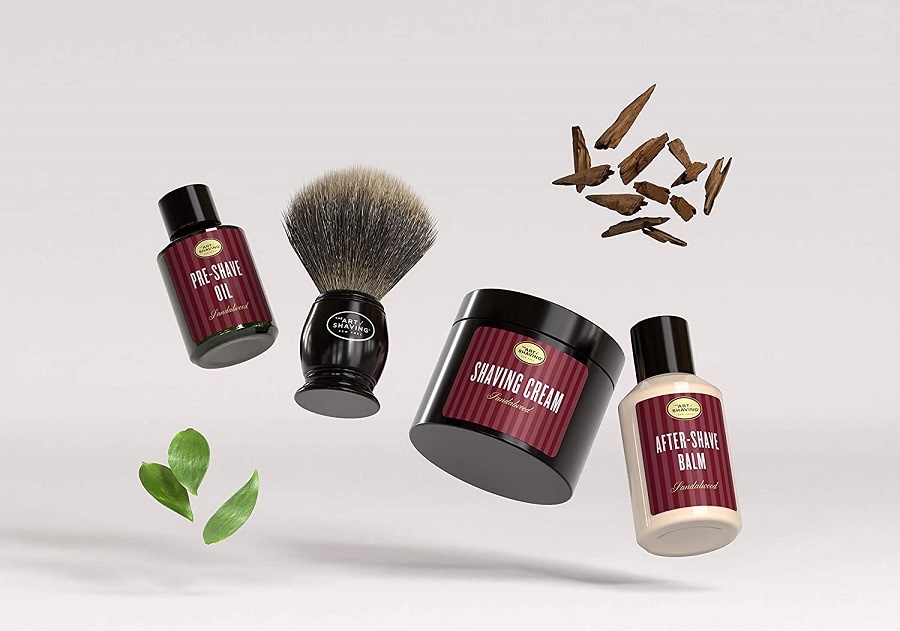 Art of Shaving
Shaving supplies will always be on a gift guide for men. Shaving is not only a nuisance to do, but also even worse to have to shop for supplies. Art of Shaving is an extremely popular company that makes everything your man will need to keep that face clean, lined up, and looking good.
You can go with a bundle set that comes with cream, aftershave, a shaving brush, and pre-shave oil. You can also go a la carte.
Meat Thermometer
Not every guy eats meat but a good amount of them do. They also enjoy cooking the meat, grilling it, and seasoning it, it's all an enjoyable process. But some guys have an issue with getting the right cook on meat. A meat thermometer can help them make sure they get the perfect cook every time.
Cologne
This is your chance to make the best stocking stuffers for men work for you. You can pick your favorite scent and gift it to the special guy in your life. You may think that he needs to like it but trust in the fact that he will wear it to make you happy, too. In fact, which might be the only reason he puts it on altogether.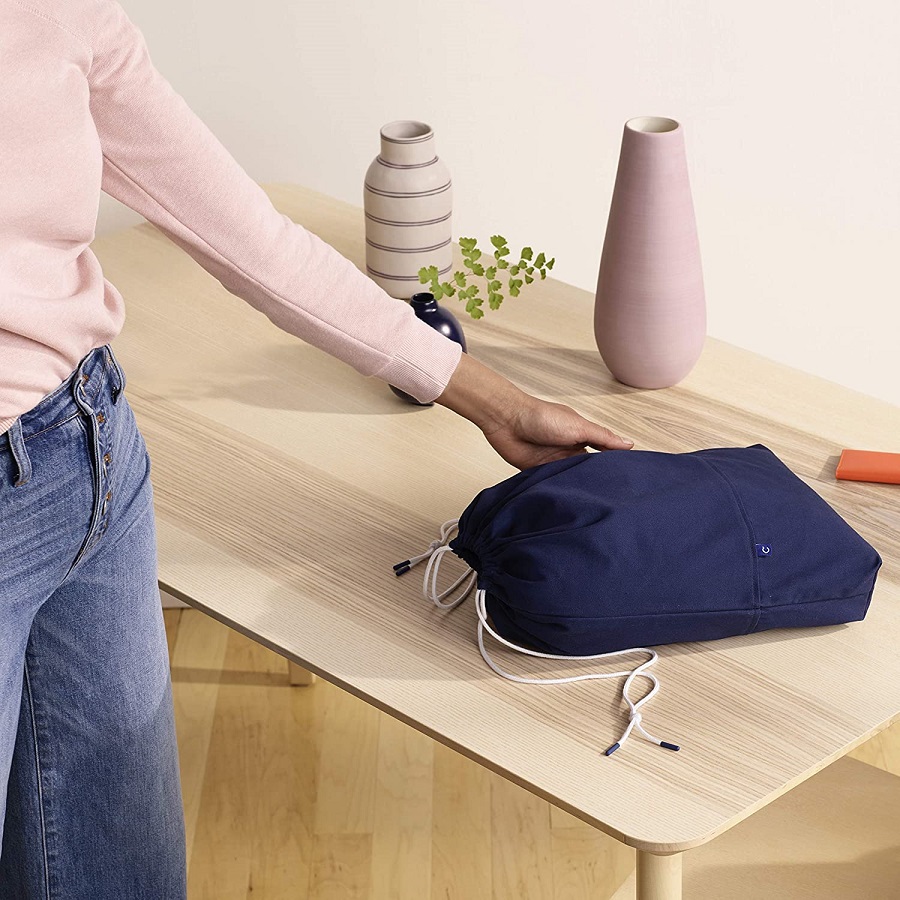 Casper Nap Pillow
Napping should be an Olympic sport for some men. The ability to just lay down and doze off is impressive. But you can make sure he has the perfect pillow for napping. This pillow is made by Casper which has become extremely popular for its mattresses.
The same soft touch is applied to these pillows and his neck and back will thank you.
Portable Drinking Straw
Some men are very conscious of what is going on in the world and like to do what they can to help. Plastic straws have become more than a nuisance and people are utilizing reusable straws. But now, your man can have his own straw with him wherever he goes.
Vantic Portable Reusable Straws are perfect and come in assorted colors as well.
Shoe Cleaning Kit
Men don't often show it or sometimes they show it more than women, but appearance is just as important. Shoes are even more important. In fact, some guys refer to themselves as 'sneaker heads'. A sneakerhead is someone who collects and loves shoes.
Why not get the guy in your life a shoe cleaning kit to keep things looking sharp?
Bro Mask
Speaking of appearance, Bro Mask. Bro Mask is a facial mask for men. The mask is thicker than normal ones and helps clear denser oilier skin. This is a great gift for the guy in your life who is prone to getting acne or who just wants to keep their face clean.
Leather Electronics Organizer
Some men are traveling all over the world for pleasure and for work. These guys are faced with untangling and searching for cords all the time for their electronics. However, men also want to look manly as they stay organized. A leather electronics cable organizer makes a great stocking stuffer for men.
Carbon Fiber Wallet
Women have purses and men have watches but men still need a place to carry around those credit and debit cards. The RFID carbon fiber wallet is the perfect solution. This wallet is not too big and is made from tough carbon fiber which means it will last an exceptionally long time.
TaZa Beer Bottle Opener
There are few inventions in life that wow us like they once did. How can it get better after having access to the world's knowledge database in our pockets? The Pop-The-Top beer opener is the answer to how it gets better. This bottle opener requires almost no effort.
Simply place the device onto a beer bottle, push down slightly and lift. He needs this.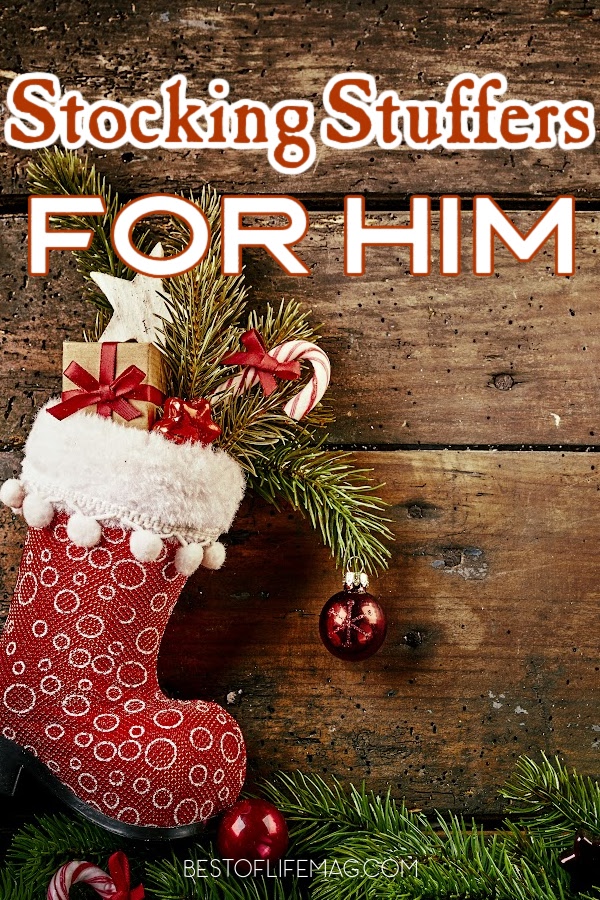 More Gift Ideas
Best Gifts For Men | Men are easier to shop for in most cases. But there are some gifts that will knock it out of the park this year.
Best Timeless Gifts and Gift Ideas | Some gifts are just good gifts. They will always be great gifts. They are timeless.
Technology Gifts for the Holidays | Technology is always advancing so finding the top-of-the-line stuff isn't easy. A good place to start is with an idea, a path to take.
Fitness Gifts for Any Exercise Fanatic | Is someone in your life working towards getting healthier? Help them out with some fitness gifts.
9 Tech Gifts For Men and Women | Did we mention how easy it is to take a tech gift idea and use that to lead you to the latest and greatest?
Save