Intermittent Fasting Hours: Plans and Hours to Eat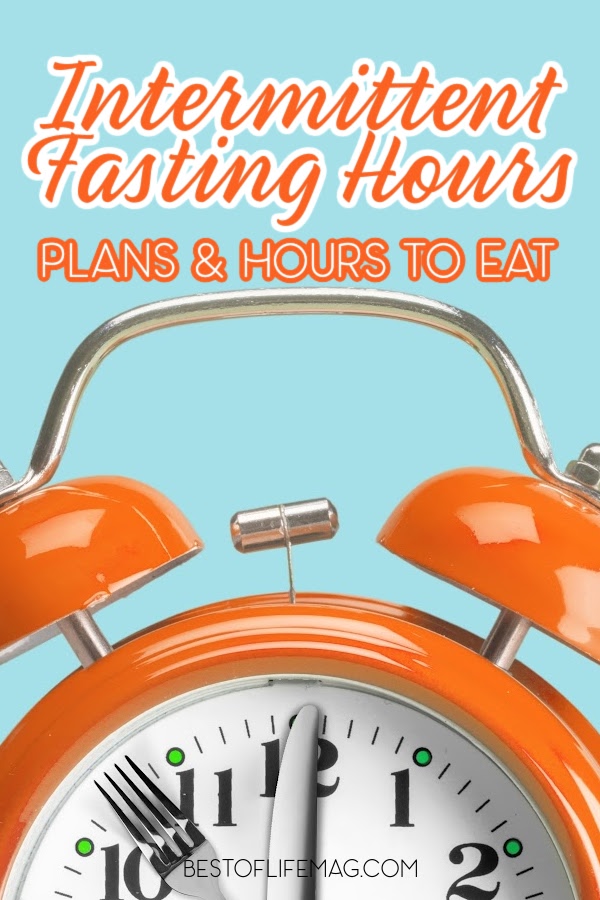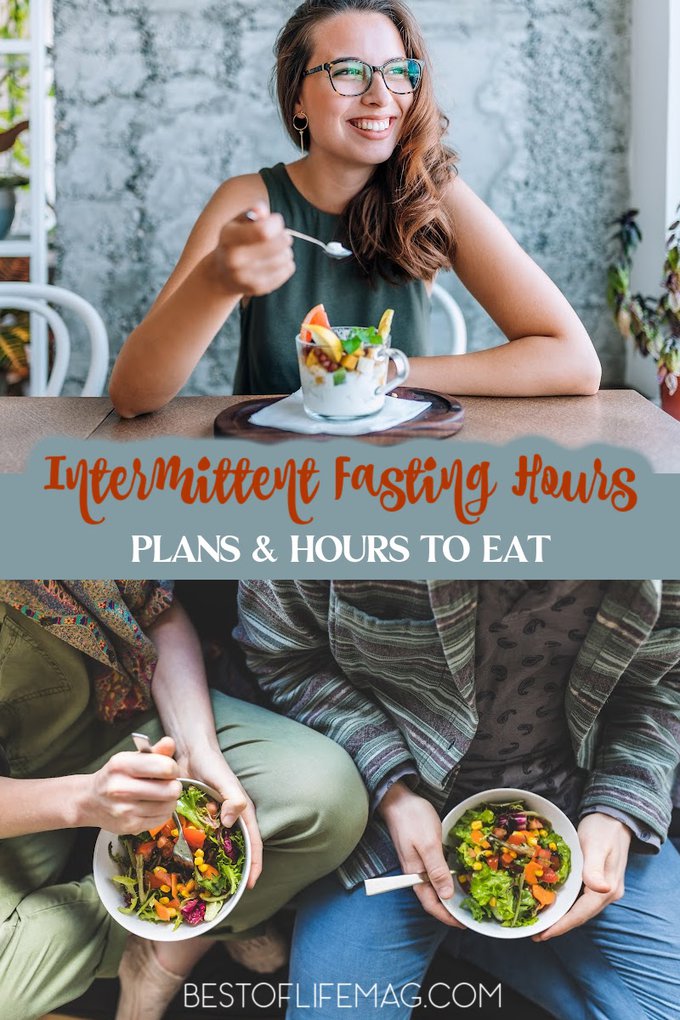 Intermittent fasting is quickly gaining ground in the weight loss community. This form of dieting has people eating for a specific amount of time and then not eating for a specific amount of time. But there isn't only one way to divide up your time. Different intermittent fasting hours help people lose weight in a way that they can easily do.
The different intermittent fasting hours make fasting easier and a viable way to lose weight without sacrificing your health. There are more than a few different ways to do intermittent fasting, and they all work differently for people. The idea is to add fasting periods into your schedule to focus more on when you eat versus what you eat – the hours you eat on a fast are important.
The overall idea is simple, force the body into a temporary state of ketosis so that it uses stored fat for energy instead of from food consumed. But with 24 hours in a day and 7 days in a week, that allows for custom intermittent fasting hours. You can decide which plan works best for you and then give it a shot.
You will surely find that weight loss becomes easier with intermittent fasting.
Intermittent Fasting Hours 12-Hour Fasting
This plan is very easy to understand is recommended for beginners. All you need to do is fast for 12 hours a day. What most people do with this plan is to incorporate sleeping hours into the fasting period, which is acceptable. For example, if you wake up at 6, eat as you wish, stop eating at 6 PM, and then go to bed.
Now, when you wake up at 6 the next morning, your fasting hours are done. The only two things you need to remember is to not eat after your set time and not eat before your set time. Intermittent fasting hours don't get any easier than this.
16-Hour Fasting
This intermittent fasting diet plan is one of the most common and is known as the 16:8 diet. This plan asks you to fast for 16 hours each day and then allows you to eat for 8 hours each day. Again, incorporating your sleeping time into the fasting period makes it much easier to complete.
People mostly choose 8 pm as the time to stop eating and then skip breakfast and have their first meal at lunchtime. While fasting, drinking water, tea, and even plain coffee is fine, which is why this plan is so easy to follow.
5:2 Calorie Counting
This plan requires a little more effort and tracking than the rest of the intermittent fasting hours. For 5 days out of the week, you can eat normally. Of course, with this plan, you should focus on eating whole foods that are healthy. In fact, you should have that focus for every plan.
Then, for 2 days, you can only consume 500-600 calories each day. Professionals recommend that women eat only 500 calories on those two days and men eat 600 calories. British journalist and doctor Michael Mosley made this plan popular, but it has not been studied enough yet to prove results.
The fasting days don't need to be back to back, so you can fast on Monday and Thursday or Wednesday and Sunday; the days are up to you.
24-Hour Fast
Fitness expert Brad Pilon made this plan popular and very easy to understand, not so easy to follow. Simply put, this plan asks you to fast for 24 hours twice a week. How it works is simple, say you choose to fast tomorrow, you will eat dinner tonight and then not eat again until dinner tomorrow at the same time as today.
You could also do it with breakfast or even lunch, it is up to you. Drinking non-caloric beverages during the fasting period is not only allowed, but it's also highly recommended on this plan. Those beverages include water, coffee, and some tea. The hardest part of this plan is making sure you don't overeat during your non-fasting hours.
Warrior Fasting
This plan is also easy to understand, fast during the day, eat one big meal at night. That's it. How it works is really simple, you can eat raw fruits and veggies during the day and drink non-caloric beverages but nothing else. Then, you can eat one large meal at night.
This diet plan was one of the first to incorporate intermittent fasting hours into it, and many people found success. However, food choice is very important. Many people use paleo diet recipes to make their huge nightly meal, but the idea is to stay as healthy as possible.
More Intermittent Fasting Tips
Why Does Intermittent Fasting Work? | How is it possible that eating after a certain time can make a difference in your weight loss?
16/8 Intermittent Fasting Plan Tips | There are plenty of plans to choose from, but once you have one, you may need some help getting through.
Healthy Salad Recipes for Intermittent Fasting | Salads are inherently packed with nutrition. Just be careful, dressing is still filled with carbs and sugars.