Low Carb Vegetarian Recipes for Dinner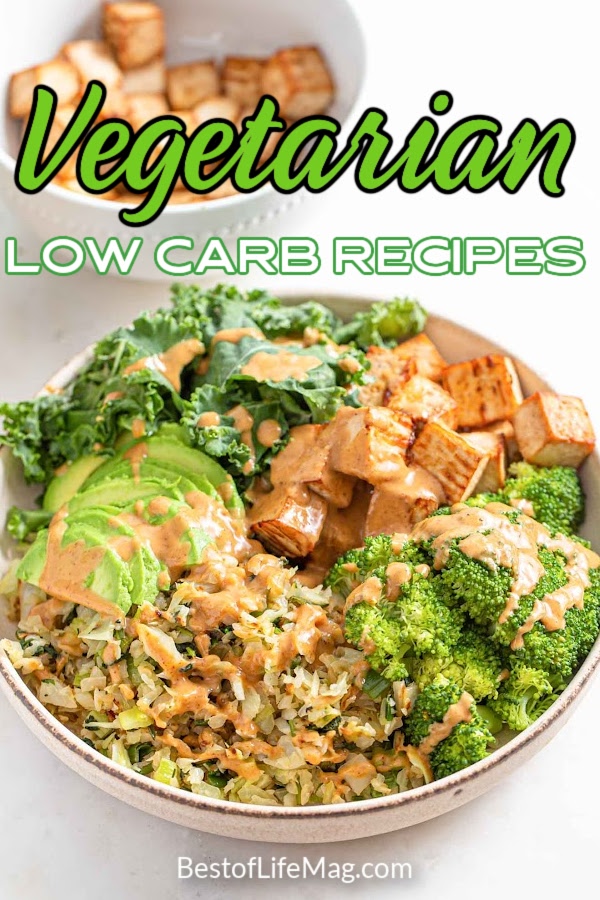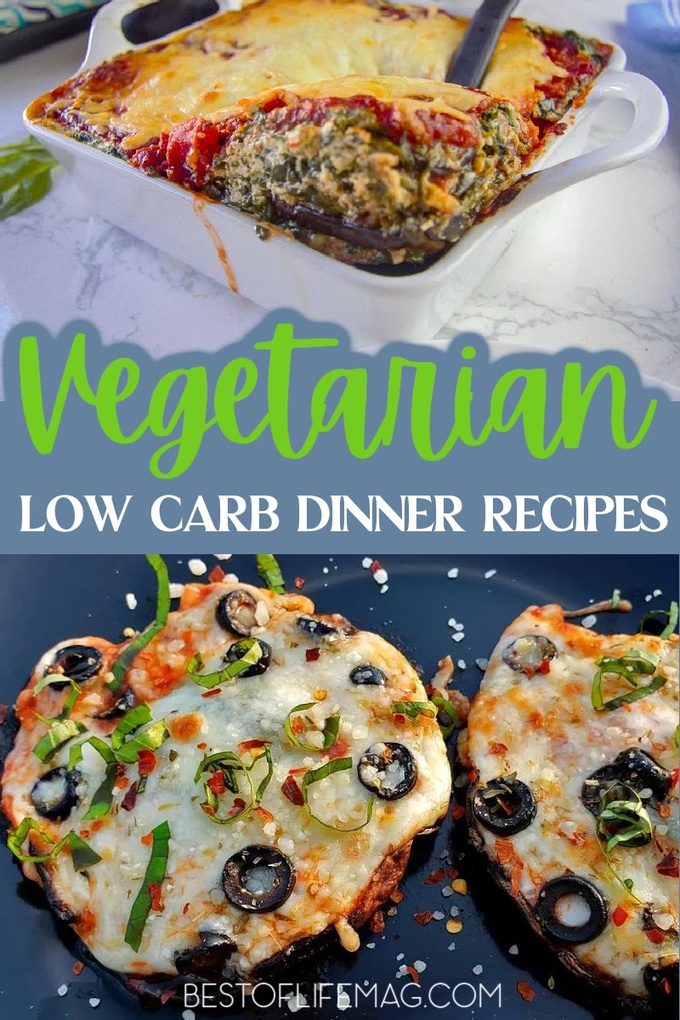 The good news is you don't have to look very far to find great recipes these days. In fact, there are low carb and keto recipes everywhere. Unfortunately, many of these recipes seem to leave out one sub-group of lifestyle dieters. Vegetarians. Luckily, there are low carb vegetarian recipes right here.
If you want to follow a low carb eating plan, great! Start by making a commitment to read labels and take stock of your current diet to figure out where you need to cut carbs. In fact, you will also need to stock up on a ton of low carb recipes. However, there is good news.
Low carb vegetarian recipes are just as healthy, if not more so than most low carb recipes you can find and you will want to try them all. A vegetarian diet isn't necessarily conducive to low carb eating. It takes a little planning.
If you are Vegetarian or even a more strict Vegan, a low carb diet might seem like too much trouble. Why put another restriction on an already limited choice? But believe it or not, it's pretty easy. You just need to arm yourself with the right recipes for the dinner prep battle.
Here's where we come in. We have done the homework for you. Look no further than these low carb vegetarian dinners that are so good that even carnivores may ditch their habits to join you for a meal. These recipes are totally vegetarian and low carb.
There are even vegan options, which is great news for all those dairy-free Keto dieters as well.
Low Carb Vegetarian Recipes for Dinner
Cauliflower Curry | Savory Tooth
Mushroom Cauliflower Rice Skillet | Primavera Kitchen
Vegetarian Burrito Bowl with Cauliflower Rice | A Couple Cooks
Mushroom and Spinach Frittata | Wonky Wonderful
Keto Broccoli Casserole | Yummy Inspirations
Vegetarian Meals
Eating vegetarian means you already eat healthy in many ways. However, eating healthy doesn't exactly mean you're eating low carb. That is why it is important to find low carb vegetarian recipes.
Portobello Mushroom Pizzas | The Mountain Kitchen
Vegetarian Stuffed Peppers with Spinach and Ricotta | JZ Eats
Low Carb Spinach Eggplant Lasagna | Divalicious Recipes
Zucchini Ravioli | Wendy Polisi
Keto Greek Spinach Pie | Wholesome Yum
Low Carb Vegetarian Recipes
You can utilize the knowledge you already have about food and turn that into your weapon. Use that weapon to lose weight or get into shape. Whatever you do, know that you are already better off than most people who try to eat low carb.
Mushroom Cauliflower Vegan Burgers | Food By Mars
Low Carb Vegan Dinner Bowl | Running on Real Food
Jalapeno Popper Cauliflower Mac and Cheese | The Mom's Kitchen
Parmesan Cauliflower Steaks | Montana Happy
Vegan Cream Asian Spaghetti Squash | Bites of Wellness
Even More Recipes
It shows true restraint to be able to eat like a vegetarian. That restraint can help you when you need it. Eating low carb isn't always easy but you are definitely ahead of the class.
Low Carb Vegan Lettuce Wraps | Beauty Bites
Low Carb Vegan Ramen | Meat Free Keto
Fat Burning Cabbage Soup | North South Blonde
Mushroom Cauliflower Fried Rice | Cook With Manali
More Low Carb Recipes
2B Mindset Buddha Bowls | Buddha bowls are fantastic for getting a good serving of nutritious food that is tasty and easy to make.
Low Carb Coffee Creamers – What to Look for on the Label | Coffee is perfectly fine for a low carb diet. It is the sugar and creamer that you need to be careful with.
Low Carb Protein Balls | Low Carb Protein Ball Recipes | Protein balls will help give you the energy you need to keep up with your workouts.
Easy Ways to do a Low Carb Diet | 9 Low Carb Plans | You can easily succeed with a low carb diet, you just need to make sure you have a plan of attack.
Easy Low Carb Crockpot Recipes | The crockpot can help make eating low carb every single day a whole lot easier.