25 LIIFT4 Meal Plan C Recipes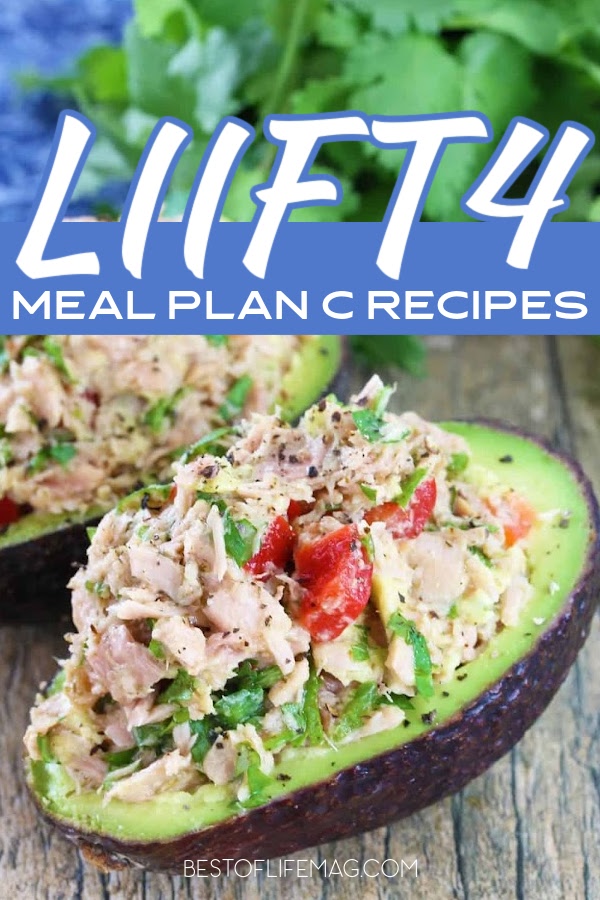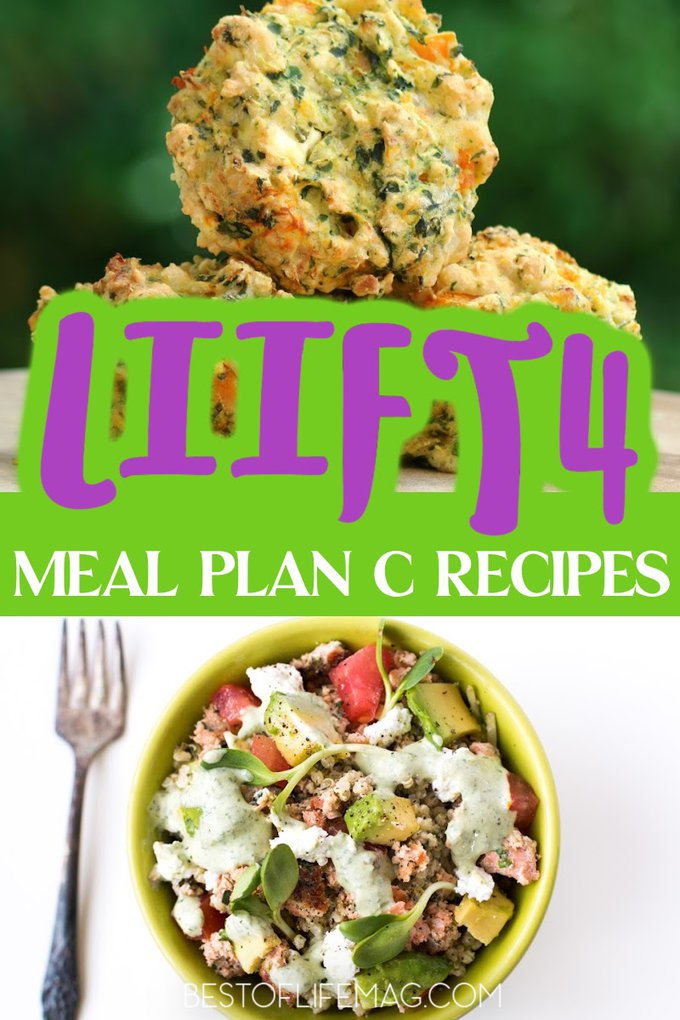 If you currently weigh between 195.5 and 222 pounds, you will likely start out following Nutrition Plan C. This plan allocates 1800 – 2099 calories per day to your meals. Not including your once-a-week cheat day, that is just under 700 calories per meal. For this, you'll need the best LIIFT4 Meal Plan C recipes.
If you have set your start date for LIIFT4 by Beachbody, you are probably deciding which Nutrition plan you should follow. Using some easy LIIFT4 Meal Plan C recipes, you can enjoy your meal plan, organize your diet, and succeed with your weight loss.
You don't need containers or a pre-set menu to begin LIIFT4. With these 25 LIIFT4 Plan C meals we have selected for you, your meal planning is covered. Each of these meals from breakfast through dinner is easy to prep ahead, easy to make, and easy to convert so it fits your personalized plan.
LIIFT4 Meal Plan C Recipes | Breakfast
The LIIFT4 Nutrition Guide is flexible from Plan A through F. You may find as you get stronger or start losing weight that you need to drop down a plan or two. There are no specific meals to eat and no required meal prep to do, but the plans are based on macronutrients.
A 30/30/40 ratio of macros is ideal, demonstrating the ratio of proteins, fats, and carbs.
Savory Pumpkin Spinach and Feta Muffins | Southern In Law
Vegetable Frittata | Hip2save
Spinach Mushroom Feta Frittata | Love Grows Wild
Farmers' Market Overnight Breakfast Casserole | Two Healthy Kitchens
Turkey and Egg Breakfast Casserole | Aimee Mars
Sweet Potato Rosti, Avocado and Poached Egg | Miam Miam & Yum
Breakfast Quesadillas | Tastes Better From Scratch
Huevos Rancheros Breakfast Tostadas | Jar of Lemons
LIIFT4 Meal Plan C Recipes | Lunch
Beachbody food containers are not required but can really help as you begin your LIIFT4 plan. The containers can be colored containers so that you can organize them more easily, or you could just label them.
But the important thing isn't how you organize the containers; it's that the way you organize them is easy for you to understand.
Southwestern Veggie Hummus Wraps | Chelsea's Messy Apron
Salmon Quinoa Bowl | Meg Is Well
Portobello Stuffed Pizza | Eat Good 4 Life
Chickpea Spinach Salad | Hurry The Food Up
Ground Chicken Breast Meatballs | The Skinny Pot
Bacon Ranch Chicken Salad Stuffed Tomatoes | Julie's Eats and Treats
Salmon Burgers with Avocado Salsa | Cooktoria
Healthy Tuna Stuffed Avocado | The Stay At Home Chef
LIIFT4 Meal Plan C Recipes | Dinner
Plan C calls for 5 veggie containers (green), 3 fruits (purple), 5 protein (red), 4 Carbs (yellow), 1 healthy fat (blue), 1 seeds and dressings (orange) and 5 tsp oils and nut butters. This should keep you fueled and ready to work hard with the LIIFT4 daily workouts.
Taco Salad Bowls | A Teaspoon Of Bliss
Grilled Flank Steak Salad with Strawberries | Home and Plate
Healthier Skillet Chicken Parm | The Recipe Rebel
Crock Pot Dairy Free Beef Stroganoff | Best of Life Magazine
Chicken and Spinach Spaghetti | Let's Dish Recipes
Parmesan Chicken and Kale Saute | The Kitchn
One Pot Lemon Orzo with Shrimp | Wholefully
Sheet Pan Beef Teriyaki | Homemade Interest
Sheet Pan Chili Dijon Pork Tenderloin | Carlsbad Cravings
More LIIFT4
Beachbody LIIFT4 FAQ | LIIFT4 Things to Know | LIIFT4 has helped people find weight loss success. But there are a few things you should know before you get started.
LIIFT4 Nutrition Guide | LIIFT4 Meal Plan Tips | The nutrition guide can help you find quick answer when you just want a small bite to eat.
25 LIIFT4 Meal Plan A Recipes | Every meal plan is slightly different, be sure you know which meal plan you fall under.
25 LIIFT4 Meal Plan B Recipes | Maybe it is time to move up to another meal plan; that means new recipes!