This site contains affiliate links. Please read our Policies for information.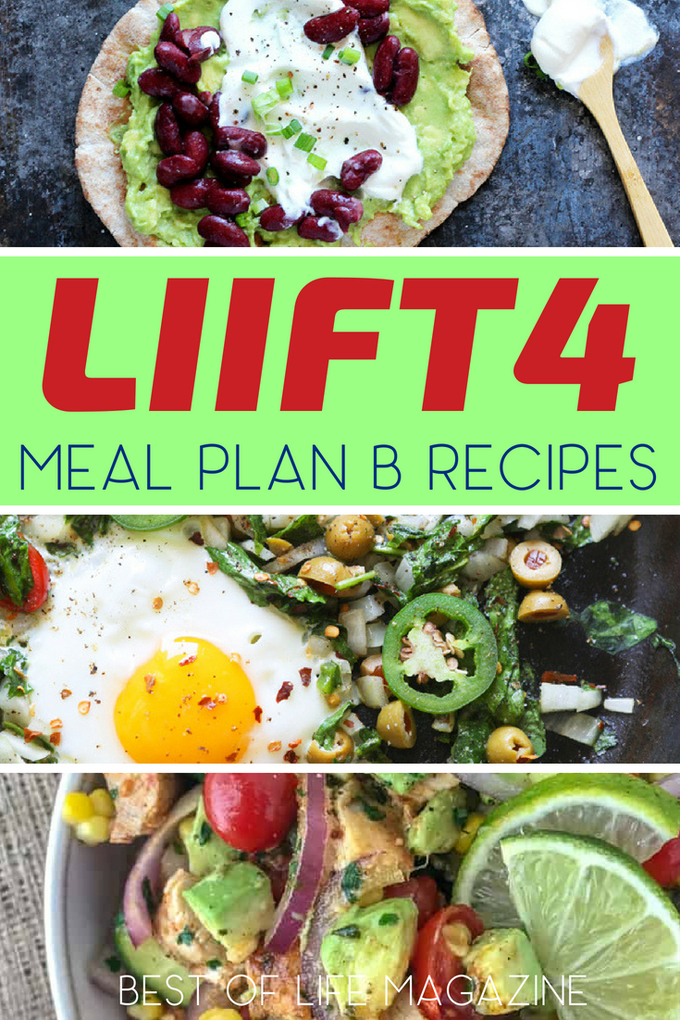 LIIFT4 by Beachbody nutrition plans are flexible and based on the nutrition guide that comes with your LIIFT4 program. There are no specific meals to eat and no required meal prep to do, but meal planning is a great way to be successful. If you're on Plan B and looking for meal ideas and recipes, look no further. Here are some of the best LIIFT4 Meal Plan B recipes.
Using some easy LIIFT4 Meal Plan B recipes, you can fuel your body so that you can focus on losing weight and maximizing your results.
It's as simple and choosing the nutrition plan that is best suited for you and your goals. If you are between 168.5 and 195 pounds and plan to lose weight while getting stronger, the LIIFT4 Plan B is likely your starting point.
Plan B allocates 1,500 to 1,799 calories per day to your meals. If you do the math that's a little under 600 calories per meal, 6 days a week. Don't forget about your once a week cheat day! If you are using Beachbody food containers, this plan converts easily to containers.
Plan B calls for 4 veggie containers (green), 3 fruits (purple), 4 protein (red), 3 carbs (yellow), 1 healthy fats (blue), 1 seeds and dressings (orange) and 4 tsp oils and nut butter. These best LIIFT4 Meal Plan B recipes include many of the things you will need to stick to your plan.
Beachbody Shakeology and supplements are a great way to get in a quick meal or give your body energy or what it needs to recover after a tough LIIFT4 workout. You can insert them into your nutrition plan as needed.
Keeping in mind the ratio of 30/30/40, protein, fat and carbs, these 25 recipes will cover you from morning till evening. Each recipe was selected based on the LIIFT4 Plan B guidelines and are easy to make and easy to fit into your personalized plan.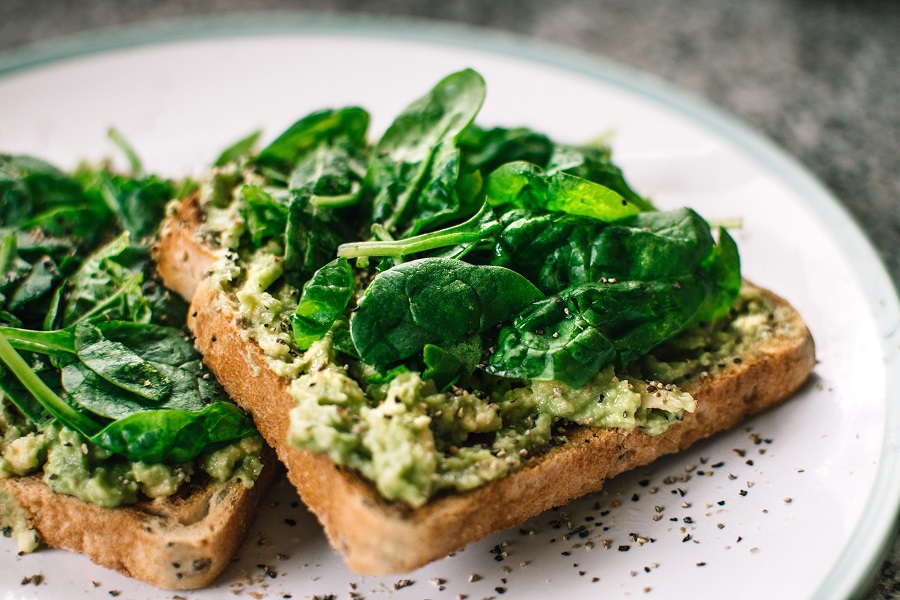 LIIFT4 Meal Plan B Recipes | Breakfast
2 Minute Breakfast Sandwich | Yellow Bliss Road
Breakfast Taquitos | Tastes Better From Scratch
Sweet Potato Breakfast Burritos | Kim's Cravings
Easy Eggs and Veggies | Pip and Ebby
Make Ahead Omelette in a Jar | Bless This Mess Please
Bacon and Zucchini Eggs in a Nest | I Breathe I'm Hungry
Morning Glory Muffins | Lauren's Latest
Vegan Carrot Cake Overnight Oats | Kara Lydon
Each plan is approximately based on a 30/30/40 plan (protein, fats, carbs). This is done specifically to fit the workout plan. You will work hard, so your body needs the right mix of macronutrients to fuel, recover, and get the most benefits out of your workout.
LIIFT4 Meal Plan B Recipes | Lunch
Grilled Zucchini Hummus Wrap | Maebells
Healthy Avocado Chicken Salad | Family Fresh Meals
Nearly Instant Healthy Noodles To Go | 31 Daily
Honey Sesame Chicken Lunch Bowls | Sweet Peas and Saffron
Toasted Avocado and Bean Pitas | Neurotic Mommy
Skinny Buffalo Chicken Wrap | Fit Foodie Finds
Instant Pot Mexican Stuffed Sweet Potatoes | 40 Aprons
Cajun Lime Chicken Avocado Salad | With Peanut Butter On Top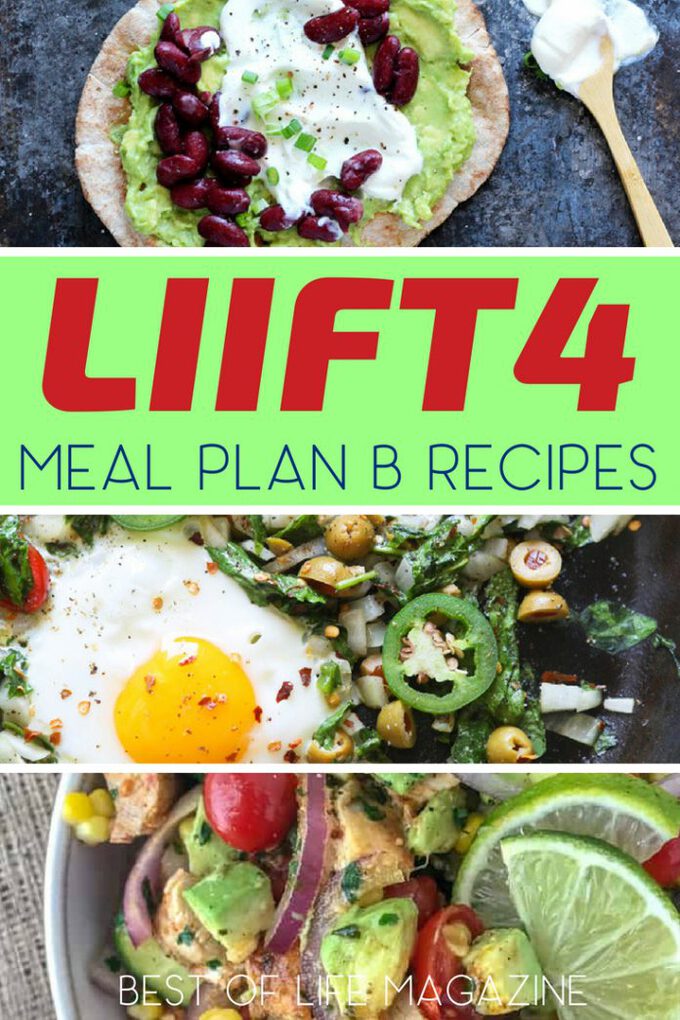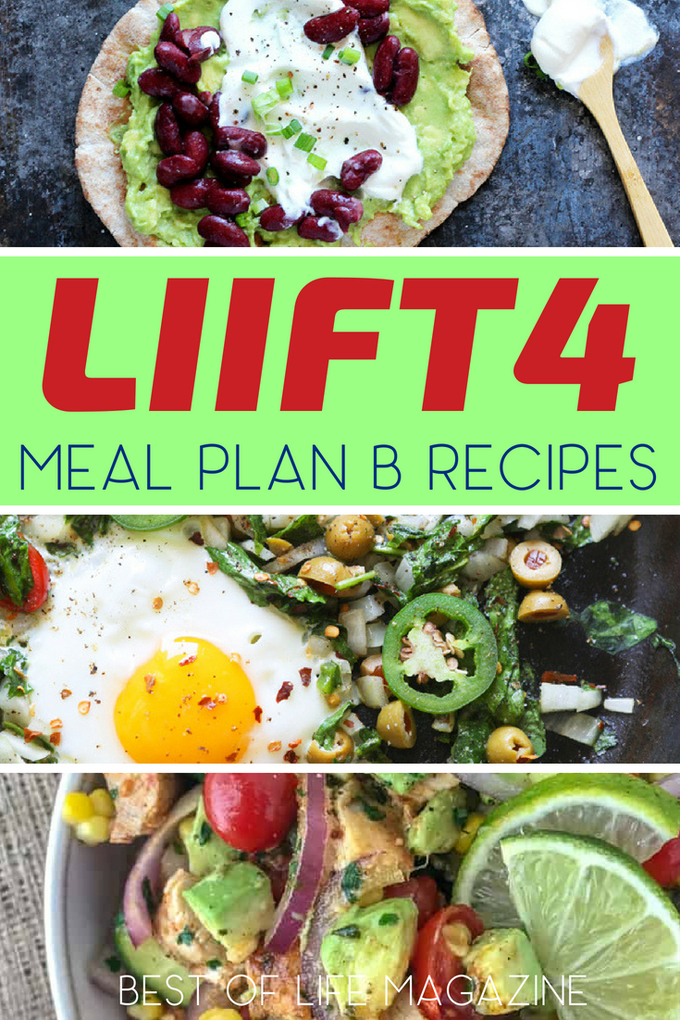 LIIFT4 Meal Plan B Recipes | Dinner
Ground Turkey Sweet Potato Skillet | Life Love Liz
One Skillet Cashew Chicken Stir Fry | Eat Yourself Skinny
Ground Turkey Stuffed Peppers | Dear Crissy
Baked Pesto Parmesan Chicken | Kiddielicious Kitchen
Chicken Broccoli Quinoa Casserole | Pinch of Yum
20 Minute Skillet Shrimp and Sausage | Paleo Newbie
Skinny Buffalo Chicken Stuffed Sweet Potatoes | Not Enough Cinnamon
Foil Pack Italian Chicken and Veggies | Chelsea's Messy Apron
21 Minute Skillet Tuscan Tortellini | Chew Out Loud