This site contains affiliate links. Please read our Policies for information.
So many people are loving the new 2B Mindset program by Beachbody. Its straight-forward, no fuss approach to eating healthy and losing weight is a big draw for anyone who is tired of a strict plan, tons of exercise, and endless measuring and weighing. With the Plate It! system all you really need to know is water first and veggies most for every meal.
A little meal prep with your 2B Mindset meal plan ideas for lunch is a great way to be sure you are getting the proper ratio of everything that each meal prescribes.
With our busy daily routines, who couldn't use a grab and go meal that has already been thoughtfully planned out and prepared?
These 20 2B Mindset Meal Plan ideas for lunch are just what you need for a busy day or an easy grab-and-eat meal. Each meal is perfect for prepping in a batch on your meal prep days.
They are selected based on being naturally 2B Mindset/Plate It! friendly. All you need is a grocery list and a little time set aside for your weekly meal preparation and you're off and running with the 2B Mindset Meal Plan ideas for lunch!
2B Mindset Cauliflower Fried Rice with Shrimp  | Best of Life Magazine
2B Mindset Cauliflower Taco Meat | Confessions of a Fit Foodie
Parmesan Tomato Zucchini Bake | Nutritionist Reviews
Buffalo Chicken Mac and Cheese | My Crazy Good Life
Easy Crock-Pot Chicken Tortilla Soup | Best of Life Magazine
Each meal is a little different, but all are really easy to understand. 2B Mindset meal plan ideas for lunch consist of water first, then 50% veggies, 25% protein, and 25% fiber filled carbs. The ratio is all you need to remember.
Portobello Mushroom Pizzas | Fit Mom Ashley
Peanut Sauce Zoodles | Jess Dukes
Chili Garlic Tofu Bowls | Budget Bytes
Lemon Roasted Salmon With Sweet Potatoes and Broccolini | Little Spice Jar
Whole Wheat Shells and Roasted Cauliflower | Love, and Lemons
Vegetarian Kung Pao Quinoa Bowls | Fit Foodie Finds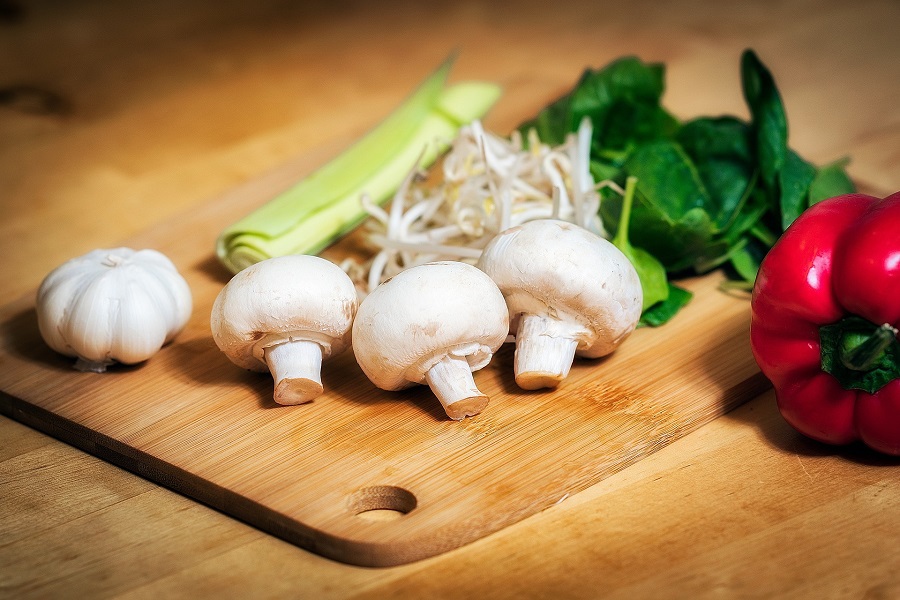 Italian Roasted Mushrooms and Veggies | Jo Cooks
Vegan Sweet Potato Buddha Bowl | Ambitious Kitchen
Sriracha Cauliflower Fried Rice Meal Prep | Kirbie's Cravings
Caribbean Jerk Shrimp Skewers with Cauliflower Rice | Eat Yourself Skinny
Greek Chicken Cauliflower Rice Bowls | The Clean Eating Couple
Buffalo Chicken and Broccoli Bowls | Fox and Briar
Balsamic Roasted Veggie Wraps | The Toasted Pine Nut
Buffalo Chickpea Tortilla Wraps | Karissa's Vegan Kitchen
Thai Sweet Potato Lettuce Wraps | Paleo Gluten Free
10 Minute Tuna Wrap | Green Healthy Cooking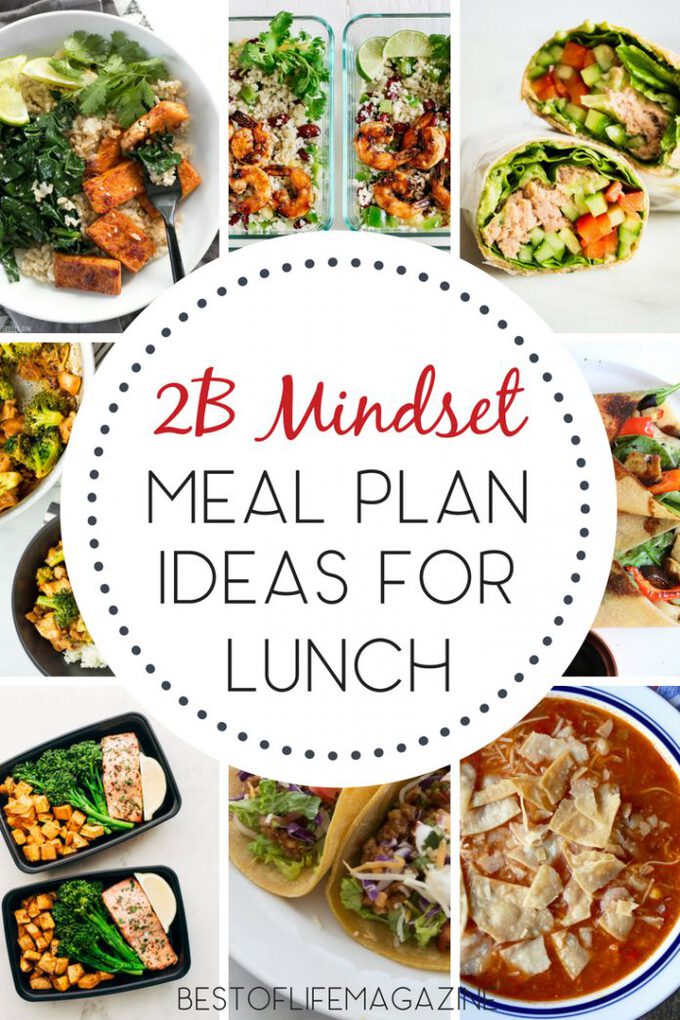 More 2B Mindset Ideas
2B Mindset Cauliflower Fried Rice with Shrimp
2B Mindset Snack Recipes | 2B Mindset Snack Ideas
2B Mindset Veggies Most Breakfast Ideas to Start your Day
Packable 2B Mindset Meals to Stay on Track