This site contains affiliate links. Please read our Policies for information.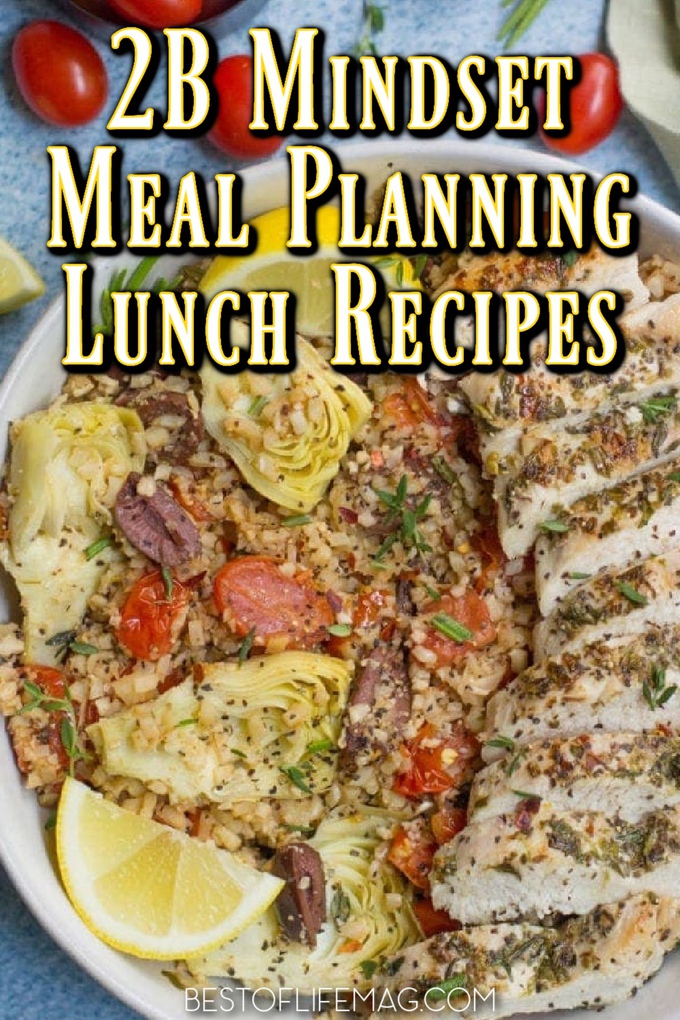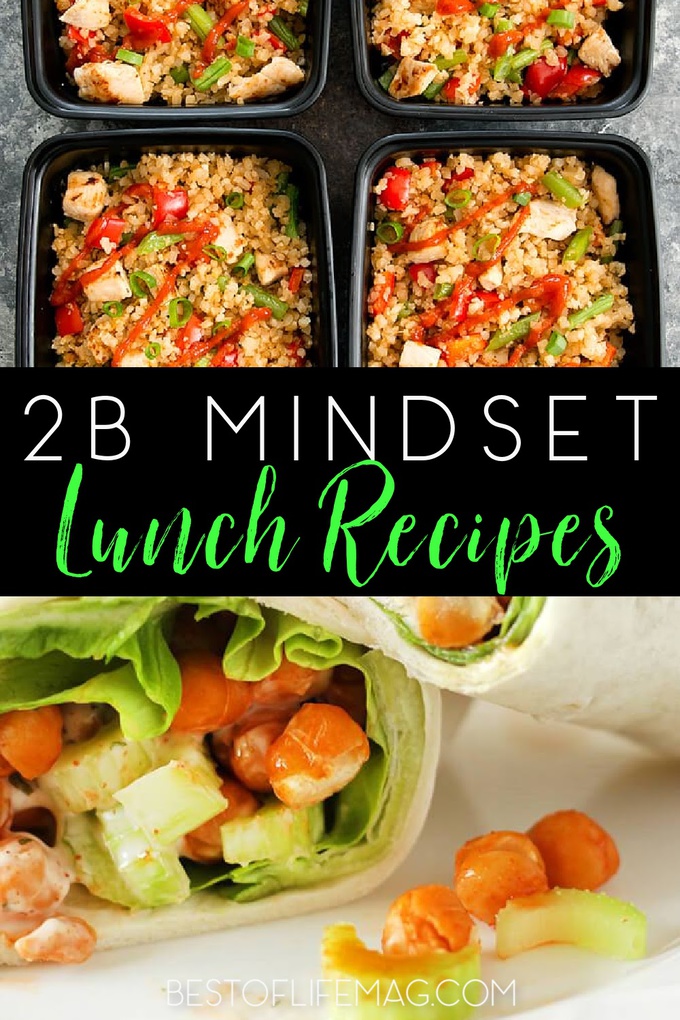 So many people are loving the new 2B Mindset program by Beachbody. Its straight-forward, no fuss approach to eating healthy and losing weight is a big draw for anyone who is tired of a strict plan, tons of exercise, and endless measuring and weighing. With the Plate It! system all you really need to know is water first and veggies most for every meal. But having 2B Mindset meal plan ideas could really help too.
A little meal prep with your 2B Mindset meal plan ideas for lunch is a great way to be sure you are getting the proper ratio of everything that each meal prescribes.
With our busy daily routines, who couldn't use a grab and go meal that has already been thoughtfully planned out and prepared?
These 20 2B Mindset Meal Plan ideas for lunch are just what you need for a busy day or an easy grab-and-eat meal. Each meal is perfect for prepping in a batch on your meal prep days.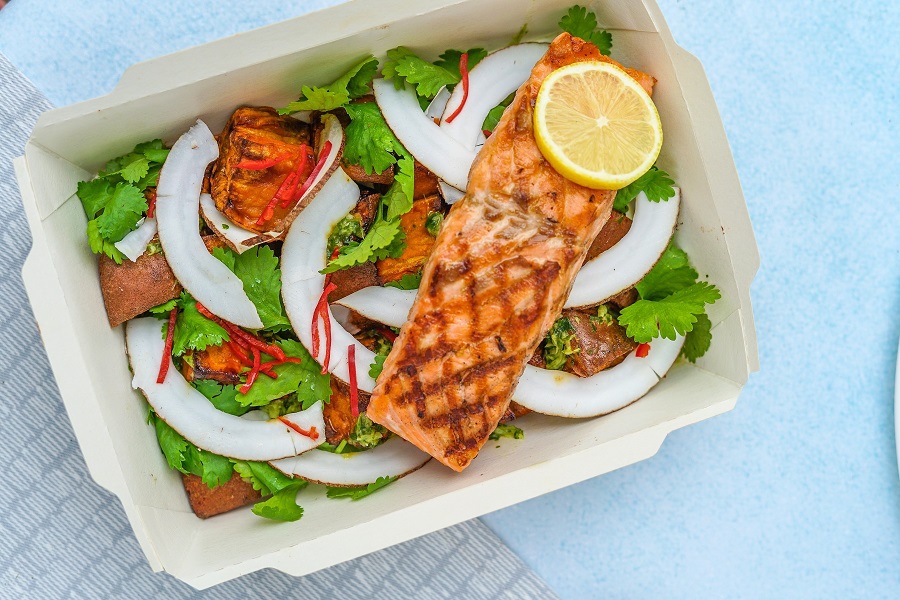 They are selected based on being naturally 2B Mindset/Plate It! friendly. All you need is a grocery list and a little time set aside for your weekly meal preparation and you're off and running with the 2B Mindset Meal Plan ideas for lunch!
2B Mindset Cauliflower Taco Meat | Confessions of a Fit Foodie
Parmesan Tomato Zucchini Bake | Nutritionist Reviews
Buffalo Chicken Mac and Cheese | My Crazy Good Life
Portobello Mushroom Pizzas | Fit Mom Ashley
Peanut Sauce Zoodles | Jess Dukes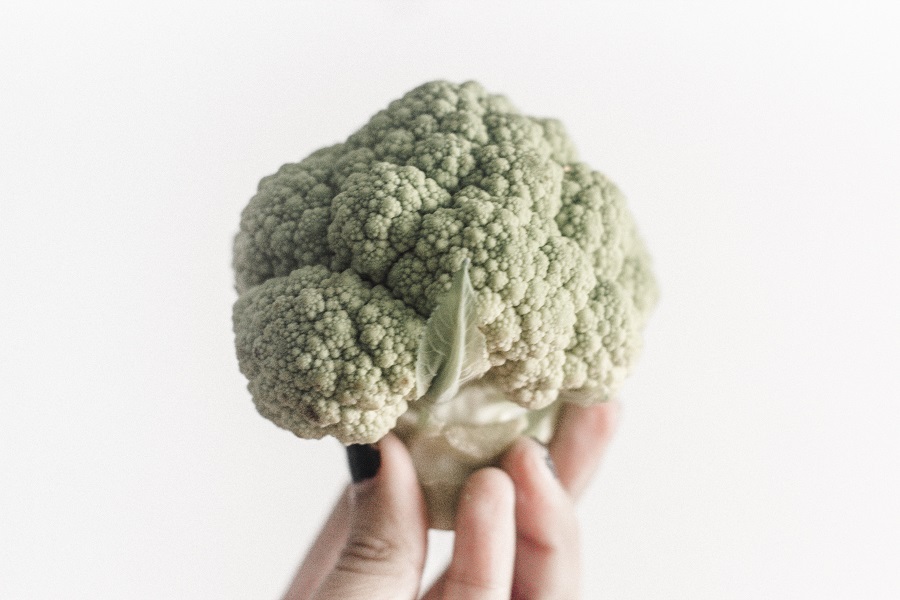 Meal Planning
Each meal is a little different, but all are really easy to understand. 2B Mindset meal plan ideas for lunch consist of water first, then 50% veggies, 25% protein, and 25% fiber-filled carbs. The ratio is all you need to remember.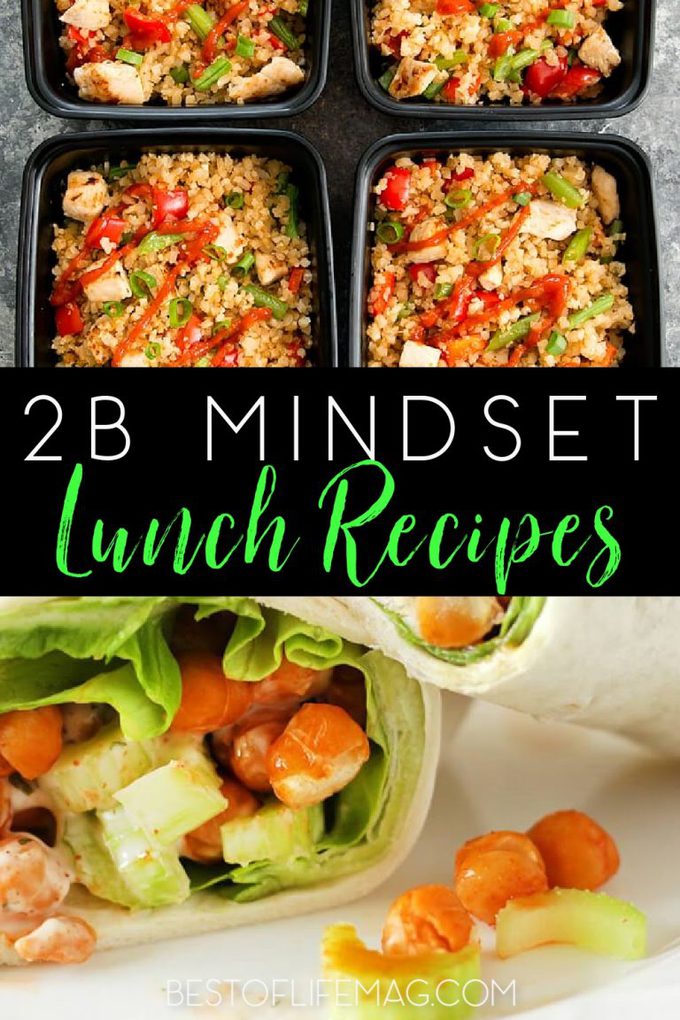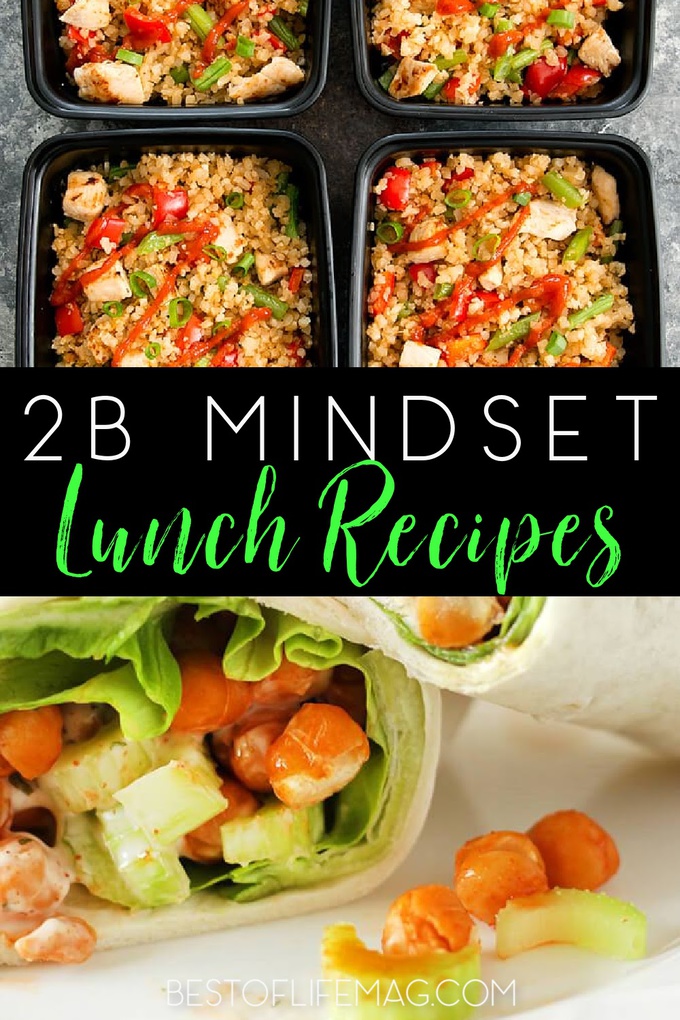 This pattern will follow you throughout the diet plan. It is important to remember this but not so much that you implement it in every meal. Instead, using this as a guideline will help keep you where you need to be.
Chili Garlic Tofu Bowls | Budget Bytes
Lemon Roasted Salmon With Sweet Potatoes and Broccolini | Little Spice Jar
Whole Wheat Shells and Roasted Cauliflower | Love, and Lemons
Vegetarian Kung Pao Quinoa Bowls | Fit Foodie Finds
Italian Roasted Mushrooms and Veggies | Jo Cooks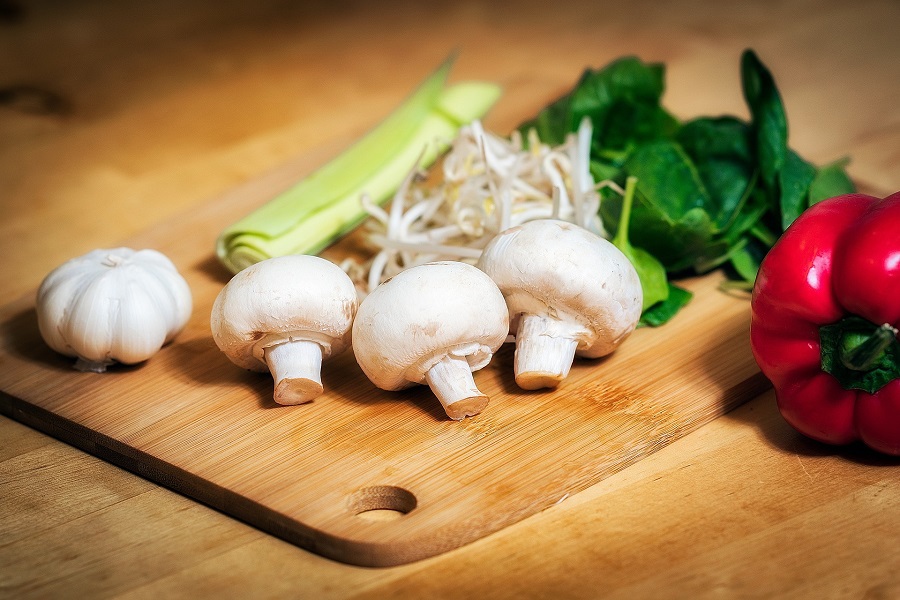 Meal Plan Importance
Having a meal plan is a great way to make sure you stay on track. Not only is every meal of the week planned out, but your schedule is as well.
You now know what you will eat and when you will eat it. Which prevents you from ending up in the fast-food line. That is the last place you want to be, in a fast-food line.
You can eat healthy for every meal and stick to your plan. The important thing is that you're sticking to your diet.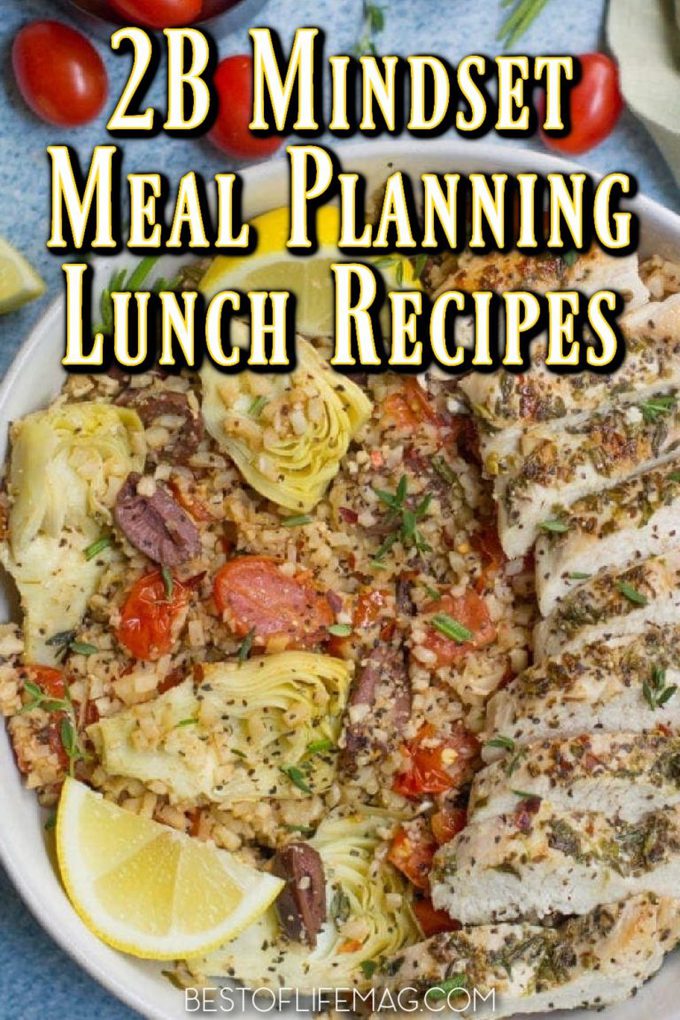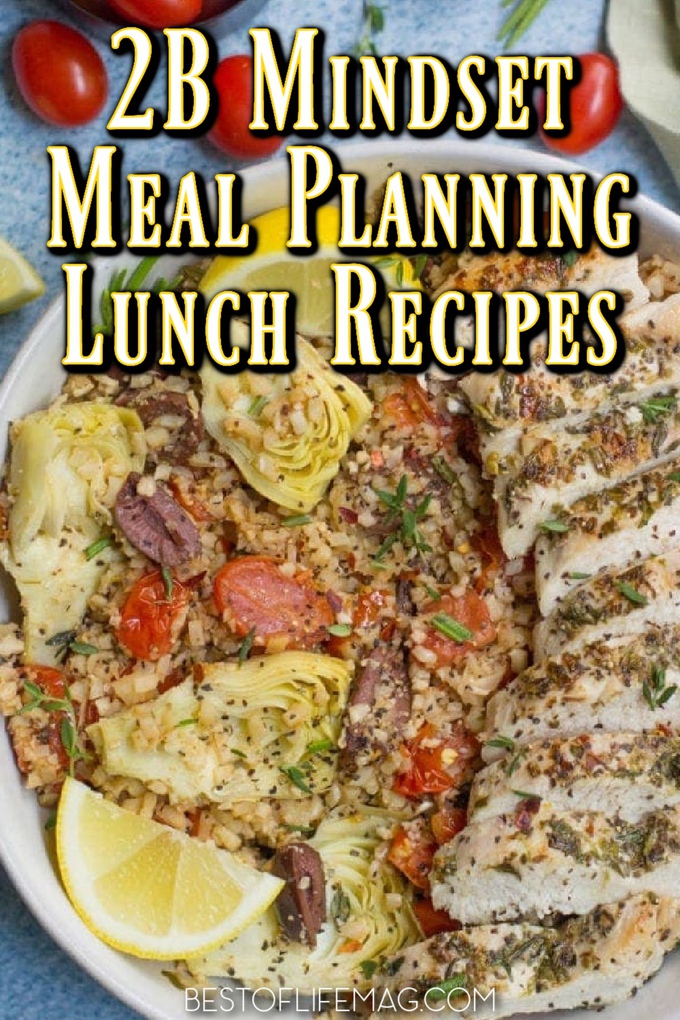 Vegan Sweet Potato Buddha Bowl | Ambitious Kitchen
Sriracha Cauliflower Fried Rice Meal Prep | Kirbie's Cravings
Caribbean Jerk Shrimp Skewers with Cauliflower Rice | Eat Yourself Skinny
Greek Chicken Cauliflower Rice Bowls | The Clean Eating Couple
Buffalo Chicken and Broccoli Bowls | Fox and Briar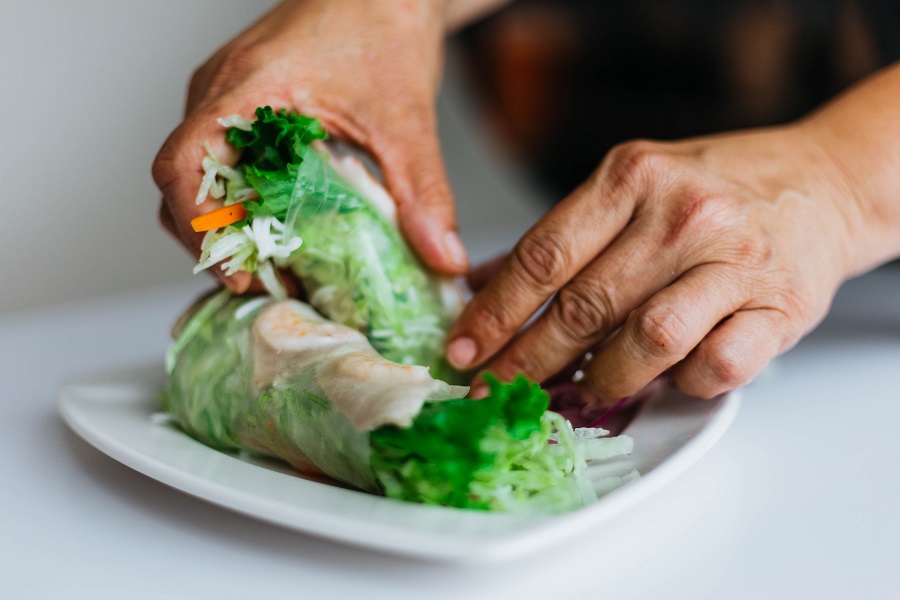 Deliciously Healthy
The bonus is that you're enjoying every bite. Each of these recipes is as delicious as it is healthy. That's the thing that no one told you, healthy isn't gross.
There are so many ways to eat healthily and each way has delicious options. You can enjoy things like wraps, and salads but also meats and snacks.
The goal is to eat right for now and then adapt until it becomes second nature. Soon, you will be reaching for that apple naturally instead of that candy bar.
Balsamic Roasted Veggie Wraps | The Toasted Pine Nut
Buffalo Chickpea Tortilla Wraps | Karissa's Vegan Kitchen
Thai Sweet Potato Lettuce Wraps | Paleo Gluten Free
10 Minute Tuna Wrap | Green Healthy Cooking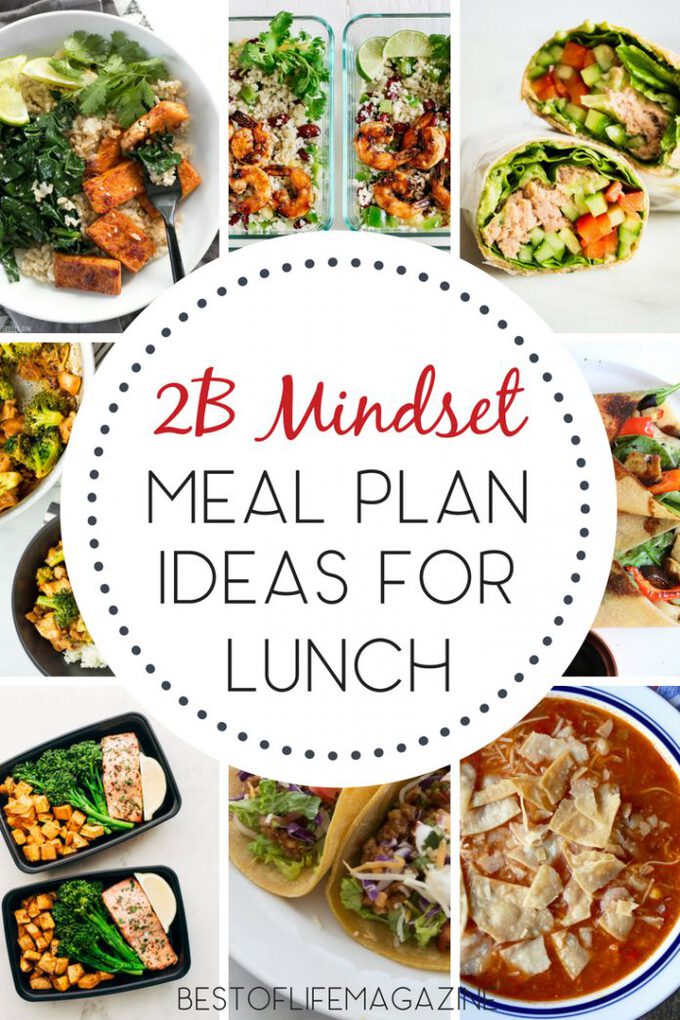 More 2B Mindset Ideas
2B Mindset Cauliflower Fried Rice with Shrimp
2B Mindset Snack Recipes | 2B Mindset Snack Ideas
Packable 2B Mindset Meals to Stay on Track
2B Mindset Veggies Most Breakfast Ideas to Start your Day