Packable 2B Mindset Meals to Stay on Track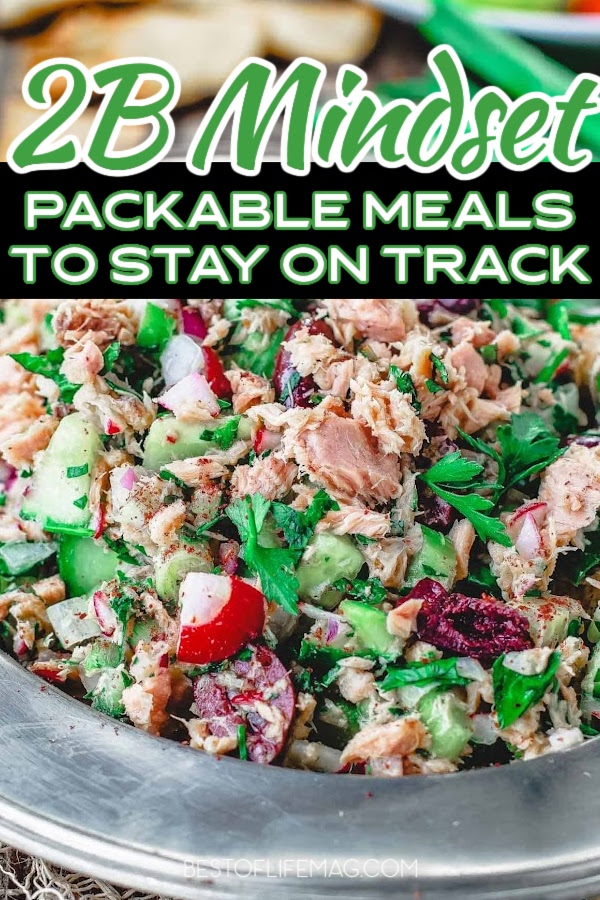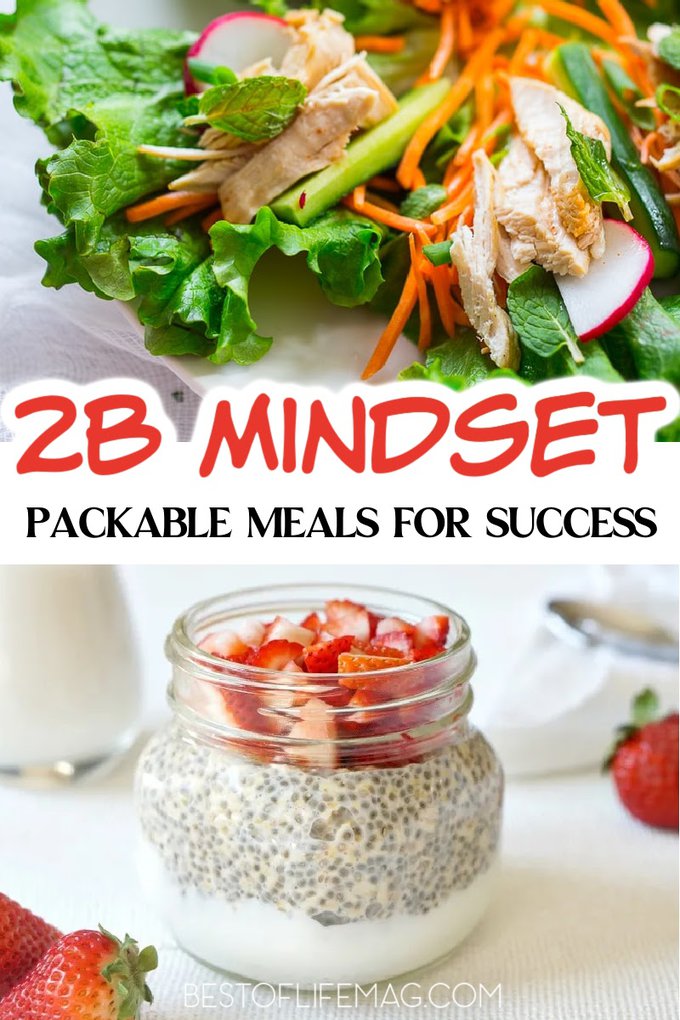 2B Mindset will help you achieve your weight loss goals without depriving yourself of foods you love and without exercising hours a day to burn off calories. Not only will you learn how to lose weight while still feeling satisfied, you will also learn how to eat for social events and even those times when you need packable 2B Mindset meals.
These best packable 2B Mindset meals are easy to prepare, and super simple to match to the PlateIt! System and perfectly portable to help you stay on track. We are all busy these days. Eating healthy, dieting, and nutrition goals are difficult to keep up with when you are always on the go.
What you really need is a plan. 2B Mindset gives you that plan with the PlateIt! System. With a little planning, there are so many packable 2B Mindset meals to prepare, grab and go, making it a breeze to stay on track. With 2B Mindset, you'll learn real-world strategies to "eat with purpose" all of the time.
Remember, it's a mindset, not a diet.
Kale Salad with Beet, Apple, and Dill | The Conscious Dietitian
Mediterranean Tuna Salad with Fresh Herbs | The Mediterranean Dish
Easy Vietnamese Lettuce Wraps | Feasting at Home
Vegan Buddha Bowl | Lazy Cat Kitchen
These packable 2B Mindset meals can serve as your starting point. With a variety of salads, wraps, bowls, and Shakeology shake with just the right combination of "veggies most," proteins, and fiber-filled carbs to choose from, you can pick one and be done!
Cauliflower Rice Tabbouleh | Wholsomelicious
Cold Sesame Peanut Zoodles | The Lemon Bowl
Strawberry and Chia Almond Milk Breakfast Jars | Forks and Folly
Balsamic Glazed Veggie Kabobs | The Kitchn
21 Day Fix Tacos | My Crazy Good Life
My Favorite Detox Salad | Eat Yourself Skinny
From breakfast to dinner you can prepare a batch, divide them into easy-to-grab containers and not give it another thought. Just remember to bring your water.
Easy Vegan Spring Roll Bowls | Fooduzzi
Roasted Veggies with Hummus Dressing | Karissa's Vegan Kitchen
Vegan Buffalo Cauliflower Wraps | Running on Real Food
Cafe Latte Shakeology Favorites | Adventures of a Shrinking Princess
Almond Madness Shakeology | Duf Fitness
More 2B Mindset
2B Mindset Recipes: 25 Meal Plan Recipes with Beef | Beef is a staple in the American diet, and for good reason. You can also rely on it as a good source of protein in a 2B Mindset diet.
2B Mindset Success Tips | 10 Things to Know | Finding success on 2B Mindset is all about learning. You can learn from your own body, from others who have been there, and from the experiences you share.
15 2B Mindset Chicken Recipes for Lunch | Chicken is another great source of protein that fits into a 2B Mindset meal plan.
Easy 2B Mindset Breakfast Recipes | 2B mindset breakfast recipes are easy to make, delicious, and healthy.
2B Mindset vs 21 Day Fix | What are the Differences Between Them? | There is a difference or two between 2B mindset and 21 Day Fix. However, both are meal plans and workouts from Beachbody that can help you.