Best of Cinco de Mayo Recipes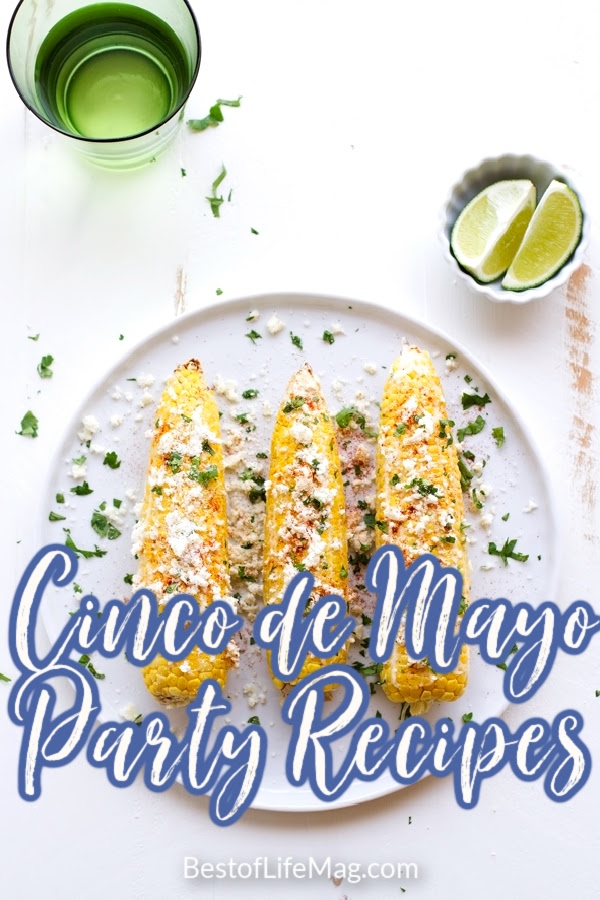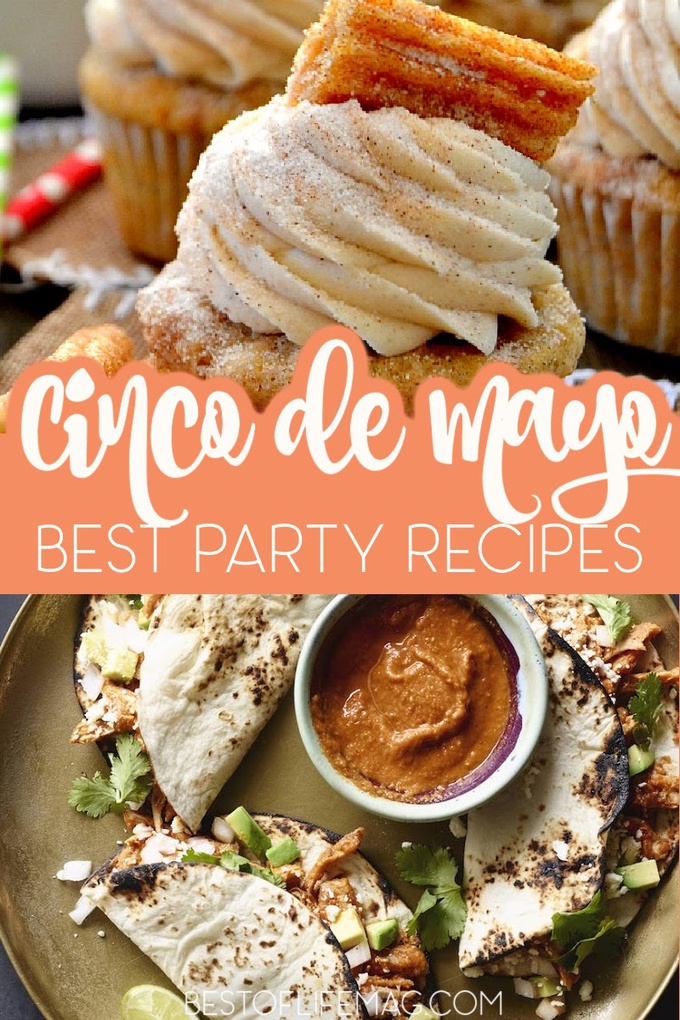 Cinco de Mayo is just around the corner, and it is a perfect time to show off your cooking and drink mixing skills. In order to make sure that your holiday is as close to authentic as possible, we wanted to share some Cinco de Mayo recipes with you, like one of our favorites, the Nearly NorCal Margarita recipe, that we think you'll love.
Cinco de Mayo is a day when everyone can join in the celebration of Mexican heritage and history. Enjoy music, and arts, clothing and fiestas, foods and drinks. But there is more to this special celebration than you may realize.
Of course, any excuse we can get to enjoy Mexican food, music, and dancing, we should take it. But we should also know why this celebration exists. So, turn up the mariachi music and stock up on the salsa, because this Cinco De Mayo is going to be the best one yet.
If you plan on serving any cocktails or others you can't go wrong with some basic supplies. A variety of glasses for margaritas, cocktails, mojitos, and of course some wine glasses. I also like to keep some basic bar necessities on hand like a shaker, muddler, cutting boards, knives, shot glasses, measuring tools, and a serving tray!
Cinco de Mayo Recipes
Simply Healthy Cowboy Caviar | Best of Life Magazine
Nearly Norcal Margarita | Best of Life Magazine
Patron Skinny Margarita | Best of Life Magazine
Perfect Lime Patron Margarita | Best of Life Magazine
Goat Cheese Guacamole | The Best of Life Magazine
History of Cinco de Mayo
You may have heard that Cinco de Mayo is the Mexican version of Independence Day. However, that simply isn't true. The real story does have war, but it is vastly different than an Independence Day. Here is the real story behind Cinco de Mayo. Feel free to correct anyone who gets it wrong.
Mexico owed France, Spain and England money in 1862. The three countries came to collect that money. Mexico was able to come to an agreement with Spain and England. But France was not willing to negotiate, instead, they went to war. Mexico won the battle that occurred on May 5, 1862. It was revitalizing to the people of Mexico.
Churro Cookies | Oh Bite It
Mexican Slaw With Mango, Avocado & Cumin Dressing | Cookin' Canuck
Chicken Enchilada Cups | Gimme Some Oven
Margarita Cupcakes | Brown Eyed Baker
Churro Cupcakes | The Domestic Rebel
Unhappy Ending
Mexico and France fought hard on May 5, 1862, and yes, Mexico won the battle. But the war was far from over. France returned and a little over a year later, Mexico lost. This is actually why Cinco de Mayo isn't a big holiday in Mexico. There is even more to this story.
Mexican immigrants who stayed in what we now call the southwest US continued the celebration of Cinco de Mayo. More people would begin to celebrate and take part in Cinco de Mayo with Cinco de Mayo recipes, dances, and celebrations. It is now more of a US celebration of the Mexican heritage and we are all for it.
Jalapeno Popper Dip | The Country Cook
The Best Queso Blanco Dip | Color Me Meg
Chicken Tinga Tacos | What's Gaby Cooking
Homemade Flour Tortillas | Table For Two
Quick Queso Rice | Plain Chicken
Mexican Food Recipes
There are few people in the world who don't enjoy Mexican food. Food is a big part of our world and that is why it is a wonderful way to experience a different culture. In fact, many people find food is a great entry point to other heritages. It is a fantastic way to introduce yourself to a new culture and meet the people from that culture.
Mexican food is no different. The food is filled with flavors from that country and even cooking methods. Barbacoa is a popular dish here in the US. But did you know that it is a version of Mexican BBQ? Once we see things like that, we can make it easier for ourselves to understand the ways of life from another country.
Individual Seven-Layer Dips | The Girl Who Ate Everything
Best Ever Enchiladas | Mrs. Happy Homemaker
Easy Horchata | Food, Folks and Fun
Grilled Chicken Fajitas on A Stick | Dinner At The Zoo
Margarita Chicken Tacos | The Weary Chef
Sharing is Caring
These Cinco de Mayo recipes are great for celebrating Cinco de Mayo. However, you can use these recipes anytime you like. Many of the recipes are perfect for sharing and that is a terrific way to spread knowledge. You can share the recipes with family and friends and discuss the things you've learned here today.
By simply broadening our tastes, we expand our knowledge and that is a beautiful thing. In fact, some might say that is the better point of Cinco de Mayo. Everyone is welcomed to enjoy the tastes and flavors of Mexican food. All they need to do is start cooking.
Tequila Lime Shrimp | Rasa Malaysia
Vegetarian Seven-Layer Tostadas | Kalyn's Kitchen
Skinny Fish Tacos | The Live Fit Girls
Cheesecake Dessert Tacos | Spend With Pennies
Dulce De Leche Oatmeal Bars | High Heels and Grills
Southwestern Chopped Salad | The Garden Grazer
Get our popular summer cocktail recipes ebook for only $2.99! These drink recipes are perfect for any thirsty desire!
More Recipes
Black Bean Salsa with Avocado Recipe | Salsa is also a mainstay in Mexican restaurants and popular in Mexico. Now, oyu can add a twist to it and share it during Cinco de Mayo.
Sparkling Cucumber Cooler with Gin Cocktail Recipe | Cinco de Mayo might be a hot day, so why not stay cool with a cucumber cooler?
Best Panko Chicken Parmesan Recipe | You can also head to Italy with a recipe that is straight from the country of art and food.
Chicken and Tzatziki in Pita Pockets | You can also visit the Southeast Europe or the Middle East with some Chicken pita.
Beef Stroganoff Crockpot Recipe with Golden Mushroom Soup | There is also Russia, the birth place of beef stroganoff. Save