This site contains affiliate links. Please read our Policies for information.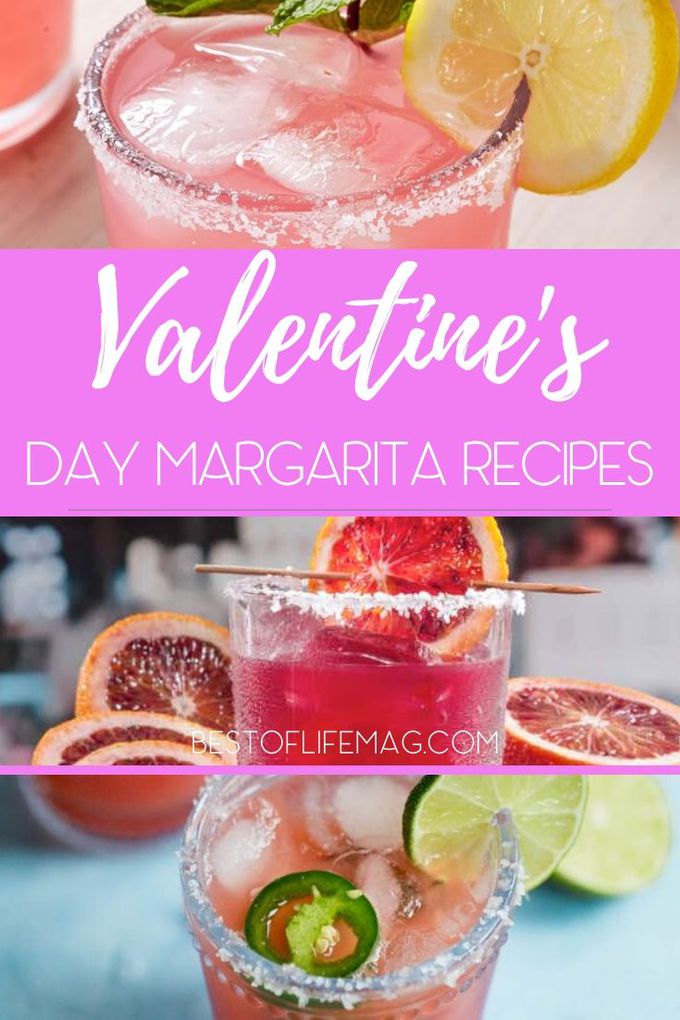 Red, white and pink are Valentine's Day colors, no argument. These beautiful colors represent love, pure and simple. Clever admirers everywhere will present their loved ones with flowers, candy, and gifts in these colors each Valentine's Day. You want to set the mood for love but we know you don't want any of that stuff. Flowers just wilt and you don't want any more candy. But a red or pink cocktail could get the job done. Valentine's Day margarita recipes are the stuff of Valentine's dreams.
Celebrate your love for each other on Valentine's Day with these beautiful red and pink Valentine's Day margarita recipes.
Your Valentine's Day wishes can come true with this list of 20 amazing Valentine's Day margarita recipes. If the tried and true frozen berry margarita is your thing, it's here.
But don't stop there. From the deep Red Red Rita to the light and fizzy Cotton Candy Margarita, everything on the red-pink spectrum is available.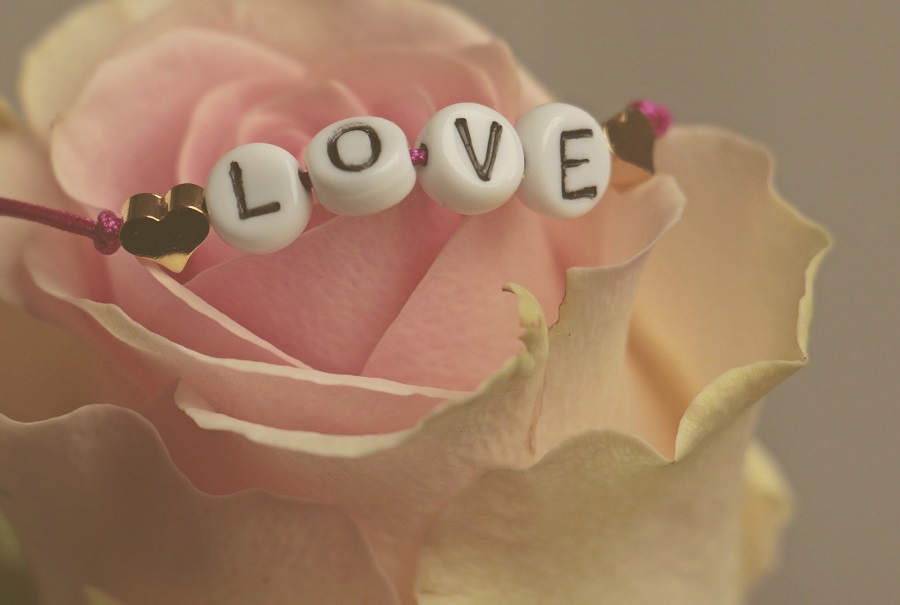 If you are hosting Valentine's get together with friends, show them how much you love them by mixing up a batch of any of these gorgeous drinks.
Have more of a romantic dinner in mind? Go for one of the deep red margaritas. And if you are hoping to receive one of these libations, maybe for a romantic cocktail hour, why not make a few possible choices and send them to your Valentine as a hint.
Whichever you choose, you can be certain to set the right Valentine's Day mood. A good margarita can do that.
Cranberry Margarita on the Rocks | Best of Life Magazine
Pink Senorita Margaritas | Delish
Red Red Rita | Drizly
Raspberry Beer Margaritas | The Blond Cook
Frozen Cherry Margarita | Taste Of Home
Strawberry Margarita Granita | Sugar Spun Run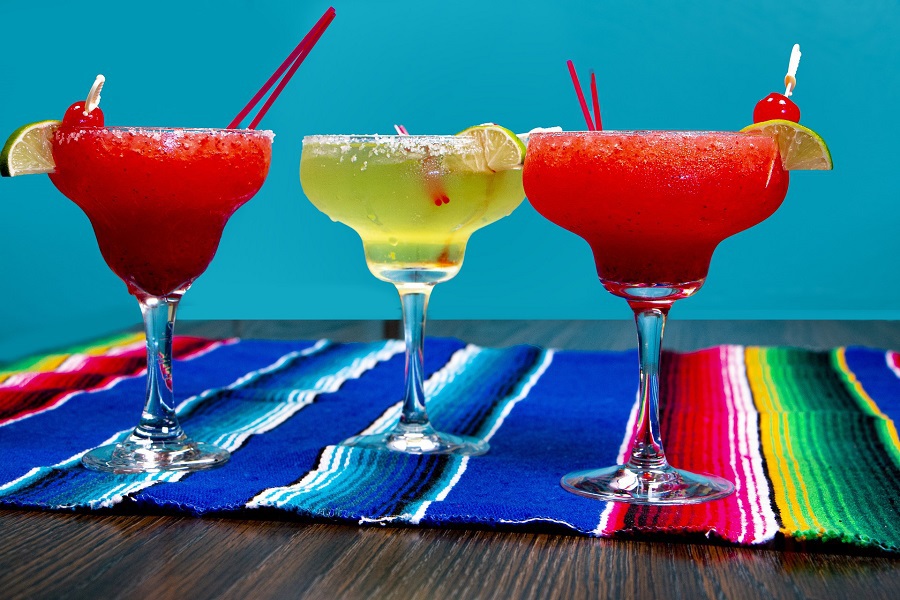 Valentine's Day Plans
How do you like to spend Valentine's Day? There are a lot of common things we do for this loving holiday. We go to a movie, to dinner, to get drinks, and just spend time with the one we love.
But where you go and what you do doesn't really matter. The point is you are with the one you love.
You could even spend the night together at home, sharing stories of the past sipping on some of the best Valentine's Day margarita recipes.
Big Red Margarita | My Sparkling Life
Prickly Pear Margarita | Design Darling
Fresh Plum Margaritas | The Brewer and The Baker
Coconut Grapefruit Margaritas | Pizzazzerie
Skinny Jalapeno Watermelon Margaritas | Ambitious Kitchen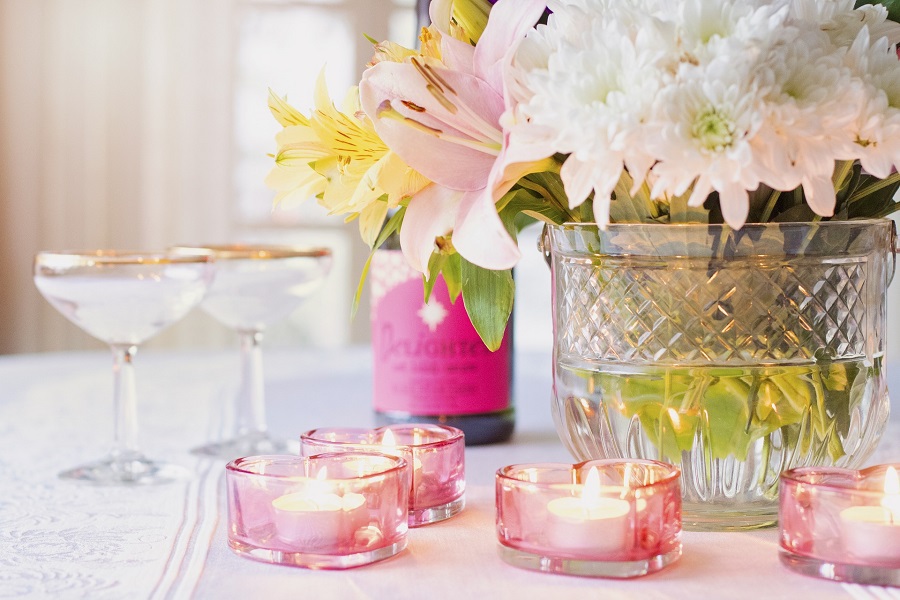 Valentine's Day Margarita Recipes
The thing about margaritas is that they come in so many different shapes, sizes, colors, flavors, and strengths. You could make light margaritas or get a little heavy-handed with your pours.
In fact, these recipes on this list are even customizable. That is why we love margaritas and we feel you will too.
Pink Cadillac Margarita | Southern Living
Pink Grapefruit Margarita | A Spicy Perspective
Grapefruit Jalapeno Margarita | La Petite Poire
Best Strawberry Margarita | Blender Babes
Apple Margaritas with Rosemary Black Pepper | The Feed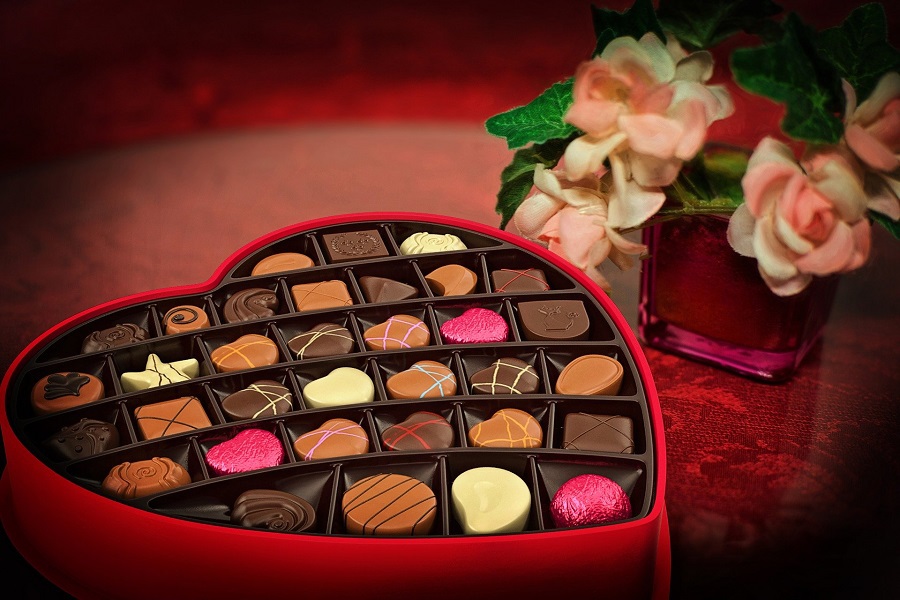 Enjoy
You will surely enjoy these recipes and your evening. Just make sure you do so responsibly. After all, Valentine's Day margarita recipes are best served cold and without any risk. Happy Valentine's Day!
Hibiscus Margarita Cocktail | Yummly
A Parisian Margarita | Oh So Beautiful Paper
Devil's Margarita | Show Me The Yummy
Cotton Candy Margarita | Such The Spot
Blood Red Pomegranate Margaritas | The RedHead Baker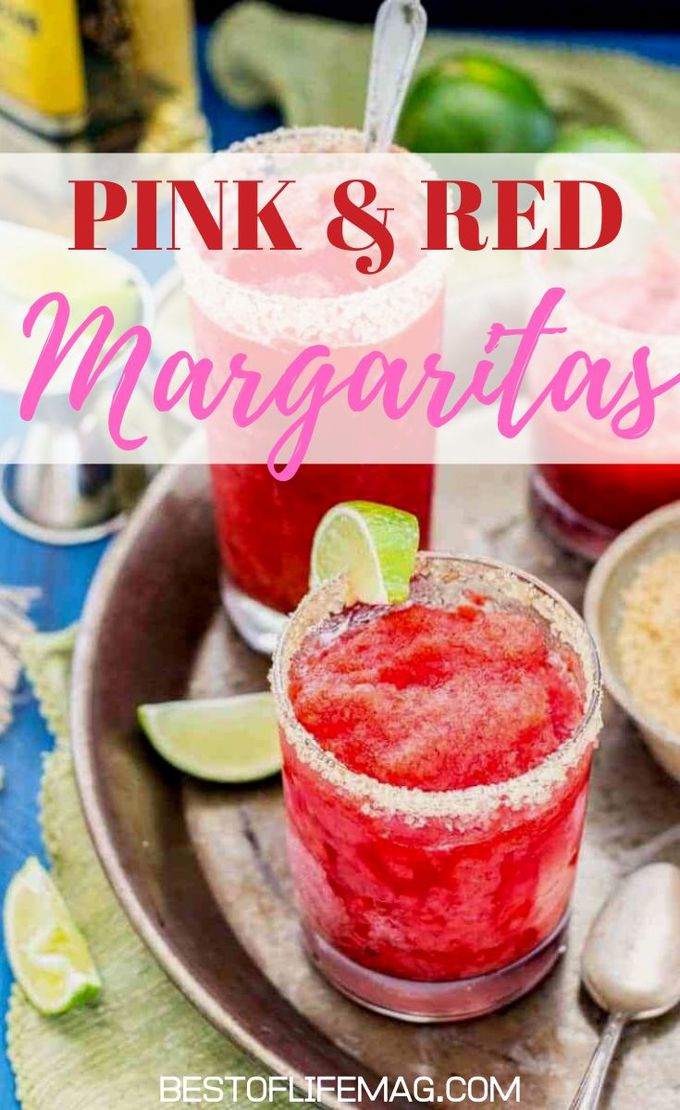 More Margaritas
Easy Margarita Cupcakes with Tequila Recipes
Blackberry Lemonade Margaritas | Tequila Blackberry Cocktail
Strawberry Jalapeno Margarita Recipe on the Rocks
Patron Grapefruit Margarita | Patron Grapefruit Cocktail Recipe