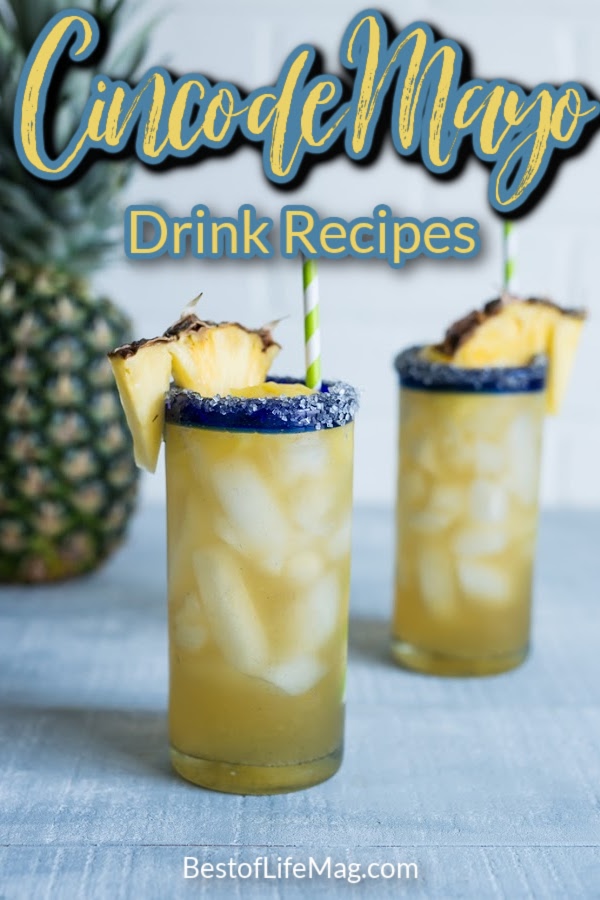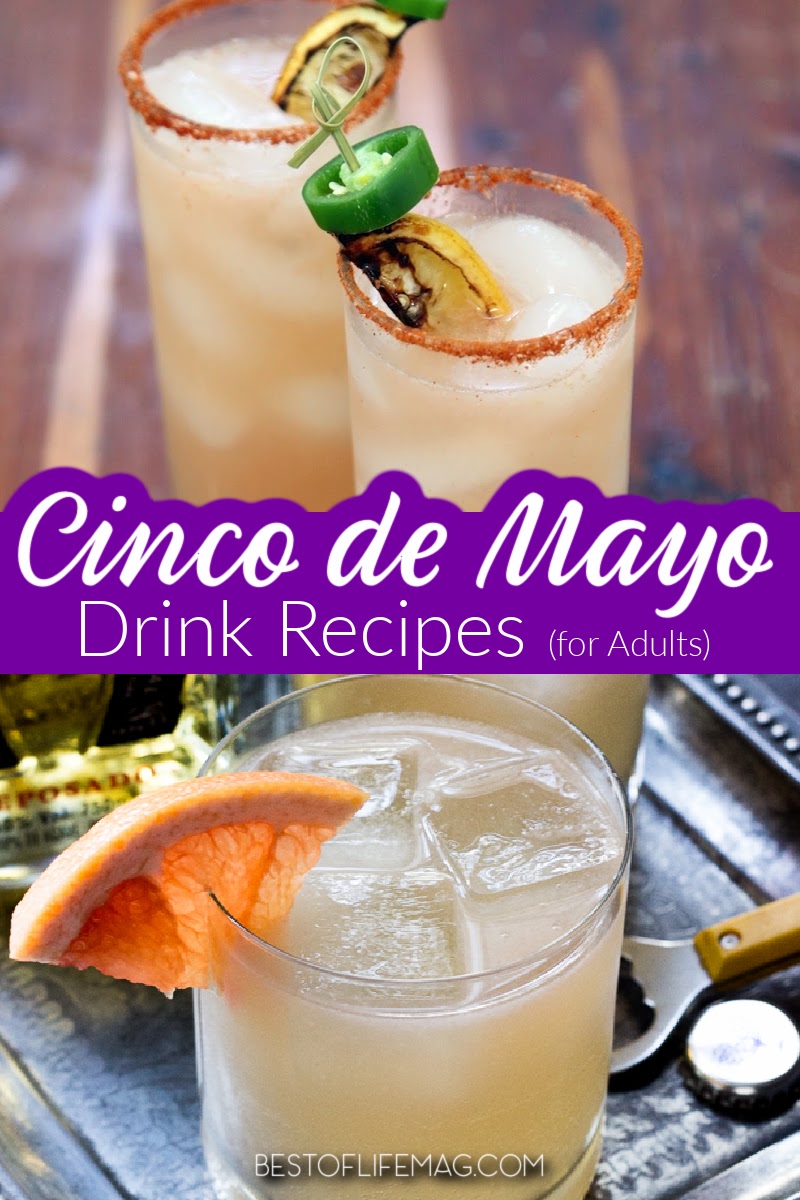 Mexicans here in America celebrate Cinco de Mayo usually with some partying and some Cinco de Mayo drinks. America is a culturally diverse country, and as such, everyone is welcome to partake in the festivities of Cinco de Mayo.
Cinco de Mayo is a holiday that has a bit of a debate about the reason for the celebration. Here in America, the common thought is that Cinco de Mayo is celebrated as a Mexican Independence Day. However, that day is actually celebrated in Mexico on September 16th.
Cinco de Mayo, or the fifth of May, actually is to celebrate a victory over French forces in a specific battle. Celebrating other cultures is a great way to share our cultures in America, so raise a glass and enjoy one of these easy Cinco de Mayo drinks. Get our popular summer cocktail recipes eBook for only $2.99!
These drink recipes are perfect for any thirsty desire!
Cinco de Mayo Drinks
Perfect Lime Patron Margarita | The Best of Life Magazine
Nearly Norcal Margarita | The Best of Life Magazine
Patron Skinny Margarita | The Best of Life Magazine
Strawberry Margarita | The Best of Life Magazine
Corona Sunrise | Horses & Heels
Pomegranate Mojito | Farm Fresh To You
Cinco de Mayo Margaritas
One of the most popular Mexican-themed drinks in the US is the margarita. Margaritas are fantastic, any time of year and can be made in different ways. You can enjoy margaritas on the rocks or frozen margaritas, but the variants don't stop there. You can also make them with many different fruits for assorted flavors.
Mexican Sunset | Real Housemoms
Mango Pina Colada Smoothie | Color Me Meg
Mexican Chocolate Shots | Snappy Gourmet
Raspberry Moscato Sangria | One Sweet Mess
Vanilla Pineapple Margarita | Pineapple and Coconut
Pineapple Blueberry Margarita | A Night Owl
Mexican Vacation at Home
There are many reasons to take a Mexican vacation. The resorts offer beautiful scenery and relaxing amenities. But the two most popular things people talk about the most include the food and the drinks. We can experience diverse cultures through their food and drinks.
Frozen Bahamarita | Cravings of a Lunatic
Horchata Frappe | Food, Folks, and Fun
Champagne Margaritas | Man Titlement
Beer Margarita | My Crazy Good Life
Tequila Sunrise | My Thirty Spot
Cotton Candy Margarita | Such The Spot
Tasting Mexican Culture
Many of the drinks on this list might not be authentic. Instead, they are themed which is equally as fun. But your Cinco de Mayo celebrations could also include Mexican food. In fact, these drinks may not be authentic, but they pair nicely with tacos, burritos, enchiladas, even menudo.
Mexican Mule | Treats and Eats Blog
Pineapple Caipirinha | Running to The Kitchen
Mango Margaritas With Chili Lime Salt | The Lemon Bowl
Mexican Mimosa | Garnish With Lemon
Coco de Mayo Cocktail | Food Republic
Frozen Mango and Coconut Margarita | The Skinny Chick's Cookbook
Cinco de Mayo Celebrations
Traveling to Mexico is always a fun time but we all can't make that trip as often as we'd like. These drinks for Cinco de Mayo can help you get in the mood right here at home. In fact, you can decorate your party with Mexican themed decor, and you'll virtually be transported right to Cancun.
Prickly Pear Mezcal Mule | Freutcake
Salty Chihuahua | Eating Well
Jalapeno Paloma | PopSugar
Chocolate Margarita | My Life as a Mrs
Italian Margarita | Complete Recipes
Pink Grapefruit Margarita | There Goes The Cupcake
Cinco de Mayo or Anytime
There are so many different types of Cinco de Mayo drinks you can try out and possibly even claim one or more to be your favorite. In fact, enjoying a cocktail is a great addition to your Cinco de Mayo celebration or a great start to your weekend.
Blackberry Margarita | The Pioneer Woman
Sangria Swirled Frozen Margarita | Dessert For Two
Jalapeno Margarita | Show Me The Yummy
Strawberry Basil Margarita | Domestic Superhero
Kicked Up Avocado Margarita | Cookin' Canuck
Grapefruit Tequila Slammer | Self Proclaimed Foodie
More Cocktails
Totally Tasty Tequila Drinks that are not All Margaritas | You can also add these tequila cocktails to your Cinco de Mayo celebrations.
Delightfully Smooth Casamigos Anejo Recipes | In fact, casamigos Anejo is a great addition to any party.
Slow Cooker Spiked Peppermint Hot Chocolate Recipes | But we can't forget about the colder months of the year with a spiked hot chocolate.
Mojito Cocktail Recipes: Refreshing Drinks with Rum | Mojitos are fantastic and work well for Cinco de Mayo, especially if you want to get refreshed during a hot day.
Fruit Loop Vodka Popsicles | Even better, if you want to cool down you can enjoy a frozen vodka popsicle as well. Save