This site contains affiliate links. Please read our Policies for information.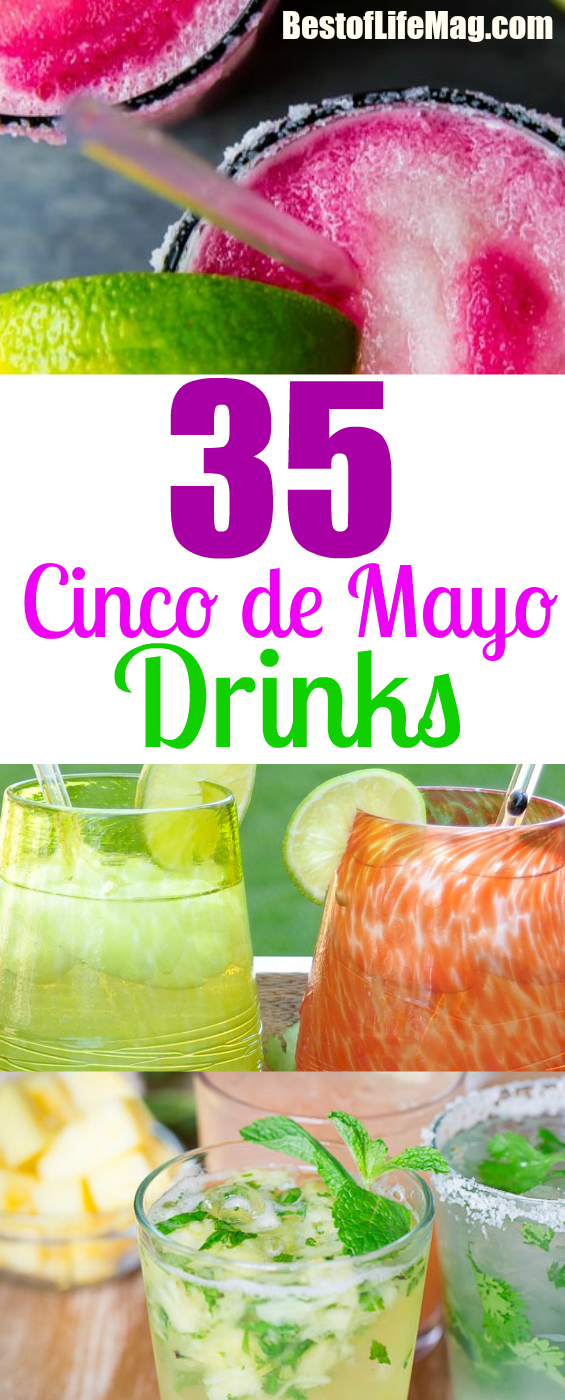 Cinco de Mayo is a holiday that has a bit of a debate about the reason for the celebration. Here in America, the common thought is that Cinco de Mayo is celebrated as a Mexican Independence Day. However, that day is actually celebrated in Mexico on September 16th. Cinco de Mayo, or the fifth of May, actually is to celebrate a victory over French forces in a specific battle. That is why Mexicans here in America celebrate Cinco de Mayo usually with some partying and some Cinco de Mayo drinks. America is a culturally diverse country, and as such, everyone is welcome to partake in the festivities of Cinco de Mayo.
Raise a glass and celebrate with some truly awesome Cinco de Mayo drinks.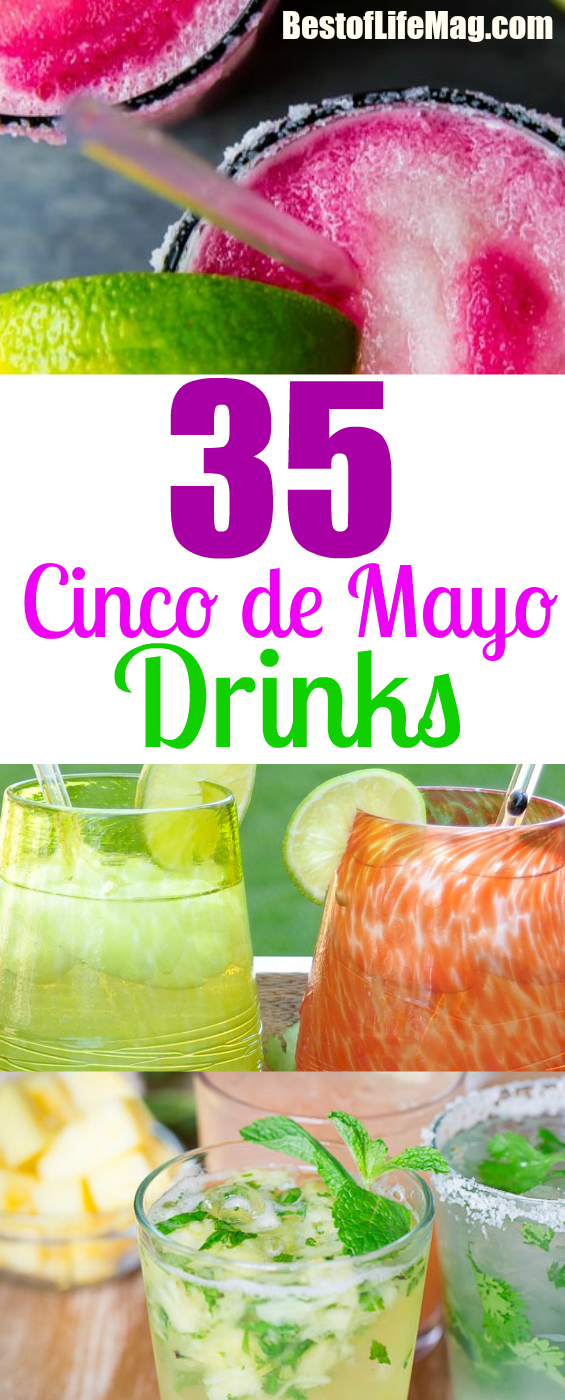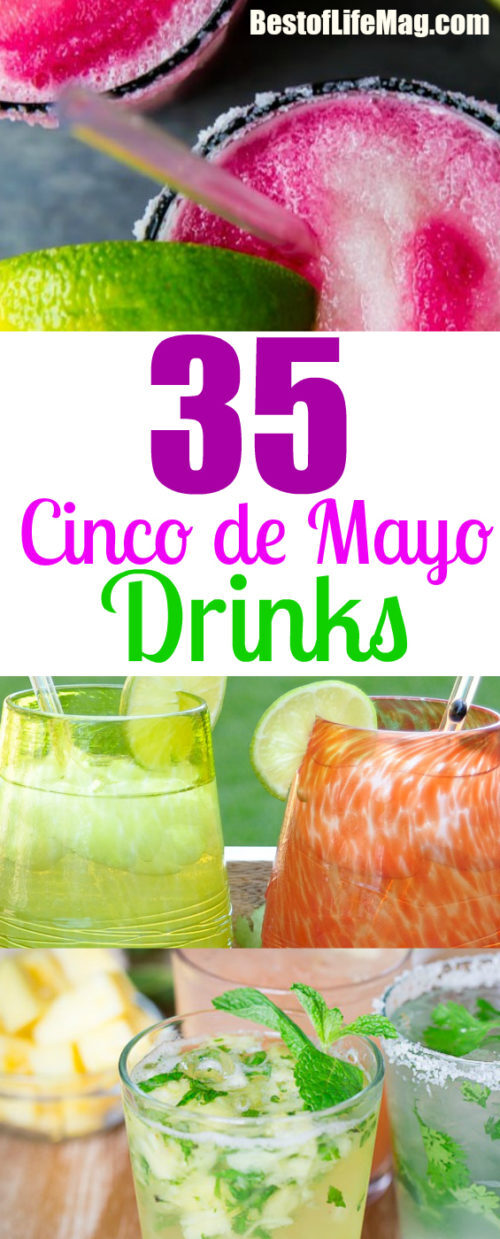 Get our popular summer cocktail recipes ebook for only $2.99! These drink recipes are perfect for any thirsty desire!
Nearly Norcal Margarita | Best of Life Magazine
Patron Skinny Margarita | Best of Life Magazine
Corona Sunrise | Horses & Heels
Pomegranate Mojito | Farm Fresh To You
Mexican Sunset | Real Housemoms
Perfect Lime Patron Margarita | Best of Life Magazine
Mango Pina Colada Smoothie | Color Me Meg
Strawberry Margarita | Best of Life Magazine
Frozen Bahamarita | Cravings of a Lunatic
Horchata Frappe | Food, Folks, and Fun
Champagne Margaritas | Man Titlement
Beer Margarita | My Crazy Good Life
Tequila Sunrise | My Thirty Spot
Cotton Candy Margarita | Such The Spot
Raspberry Moscato Sangria | One Sweet Mess
Mexican Mule | Treats and Eats Blog
Pineapple Caipirinha | Running to The Kitchen
Mango Margaritas With Chili Lime Salt | The Lemon Bowl
Mexican Mimosa | Garnish With Lemon
Coco de Mayo Cocktail | Food Republic
Frozen Mango and Coconut Margarita | The Skinny Chick's Cookbook
Vanilla Pineapple Margarita | Pineapple and Coconut
Prickly Pear Mezcal Mule | Freutcake
Salty Chihuahua | Eating Well
Jalapeno Paloma | PopSugar
Chocolate Margarita | My Life as a Mrs
Italian Margarita | Complete Recipes
Pink Grapefruit Margarita | There Goes The Cupcake
Pineapple Blueberry Margarita | A Night Owl
Mexican Chocolate Shots | Snappy Gourmet
Blackberry Margarita | The Pioneer Woman
Sangria Swirled Frozen Margarita | Dessert For Two
Jalapeno Margarita | Show Me The Yummy
Strawberry Basil Margarita | Domestic Superhero
Kicked Up Avocado Margarita | Cookin' Canuck
Grapefruit Tequila Slammer | Self Proclaimed Foodie
There are so many different types of Cinco de Mayo drinks you can try out and possibly even claim one or more to be your favorite. Enjoying a cocktail is a great addition to your Cinco de Mayo celebration or a great start to your weekend.
Save