Margarita Jello Shots | Easy Margarita Jello Shot Ideas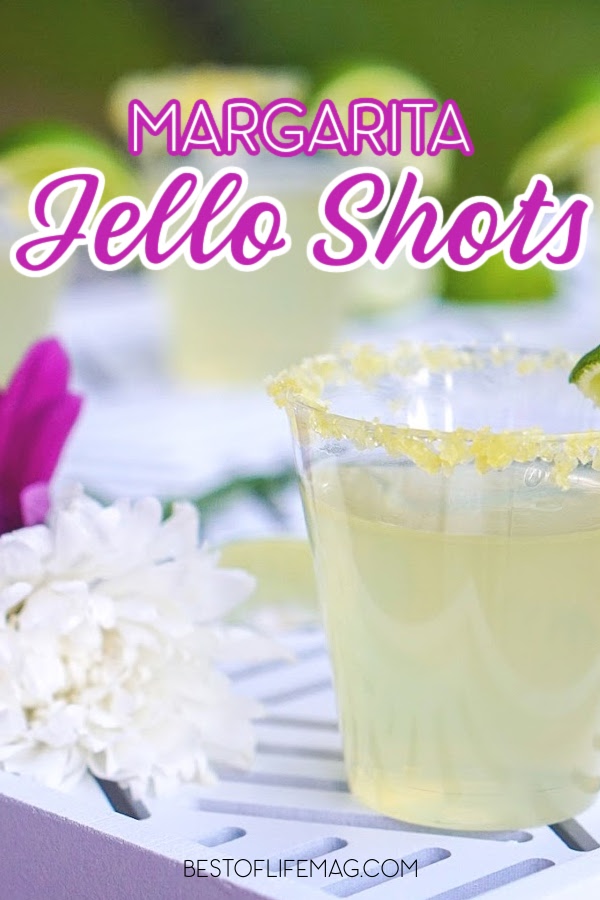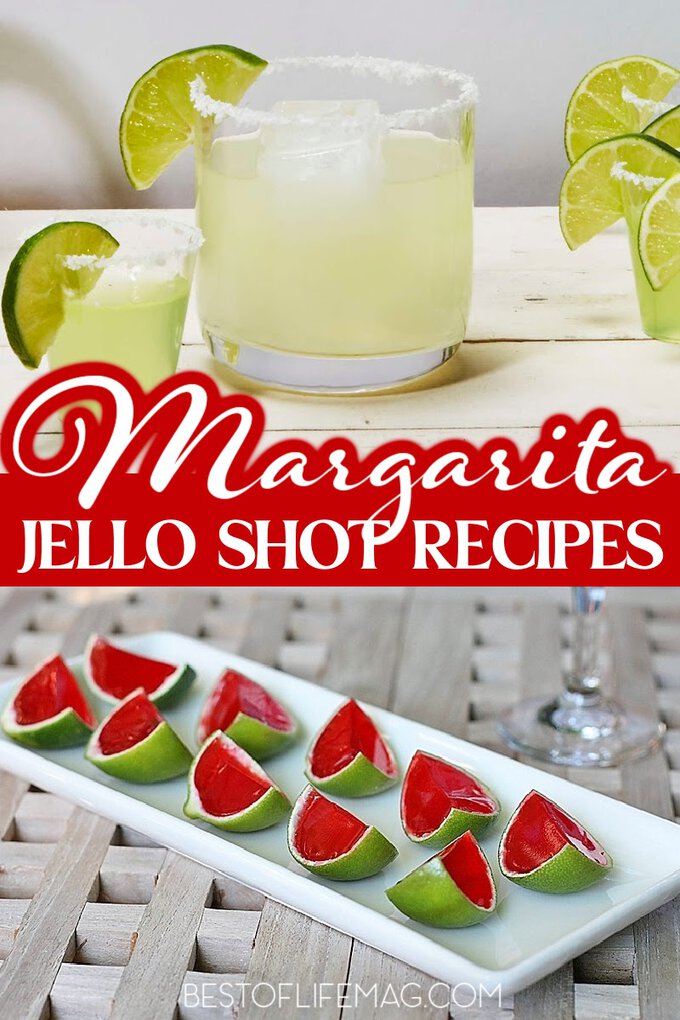 Not only are margaritas so versatile, they can also be made in more ways than one. Everyone is familiar with the two most common forms of a margarita: on ice and blended. But there is a third form that will take you back to your childhood. Margarita jello shots.
Margaritas are hard to avoid. They taste great, are easy to make, and come in so many different flavors. Enjoy margarita jello shots during your next party and take it to the next level of fun with this twist on a classic cocktail.
No matter what your favorite flavor margarita is, it can surely be turned into margarita jello shots. That's the beauty of jello shots; they take the two awesome treats of jello and tequila and combine them into one amazing treat.
In fact, just about any cocktail can be turned into a jello shot, but margaritas are by far the most fun. You can customize your shots with candy-rimmed cups or keep them as close to the classic as possible. There are so many reasons to try margarita jello shots that it's hard to say no.
Margarita Jello Shots
Just like the drink, these jello shots are easy to make and fun to share (or keep to yourself). When people think jello shots, they probably think college party or something similar to that. But jello shots are fun to enjoy at any age (over 21, that is). Of course, you could always stick with the usual form of margaritas.
Strawberry Lime Shots | The Baking Chocolatess
Lime Shots | Ann's Entitled Life
Strawberry Margarita Shots | Mix Mix Mix
Jalapeno Margarita Shots | Peppers of Key West
Watermelon Margarita Shots | All These Drinks
Margaritas for Parties
There are few things better than a batch of margaritas being served at a party. Margaritas can be made many different ways. You can have margaritas on the rocks, as a slushie, or even as a shot. But the most fun way of enjoying margaritas is in jello form.
There really isn't much to making jello shots out of margaritas. The flavors are simple since most margaritas come in fruity flavors and so does jello. The trick is picking the right alcohol to use and garnishing your shots to make them feel more like margaritas.
Lime Wedge Margarita Shots | Mrs. Alexandria
Classic Margarita Shots | Couple in the Kitchen
Skinny Margarita Shots | Catch My Party
Strawberry Stuffed Shots | That's So Michelle
Sour Margarita Shots | Supercall
Classic Margaritas
There aren't as many margarita jello shots out there, but there are enough recipes to offer you a variety of shots. One way you can fill the gaps in your menu and still save money is using the ingredients you've already got on hand.
There's no rule that says you can't pair margarita jello shots with classic margaritas. You can even offer a variety of flavors in classic form as well. These recipes are some classic margarita recipes that are worth pairing with your shots.
Best Low Carb Margarita Recipe | Low Carb Patron Margarita
Mermaid Margarita Recipe | Teal Blue Margarita
Bloody Margarita Cocktail for Halloween
Strawberry Jalapeno Margarita Recipe on the Rocks
Patron Grapefruit Margarita | Patron Grapefruit Cocktail Recipe
Fresh Fruit
Don't forget to get a batch of fresh fruit to go with your jello shots and margaritas. In fact, a fun way to garnish margaritas is the same way you should garnish your margarita jello shots. Get fruit that pairs with the flavors you're using, slice them, and use the slices as garnish.
Everyone will appreciate the effort. Drink responsibly.
Patron Skinny Margarita Recipe {The Best Skinny Margarita}
Light Strawberry Margarita Recipe
Sparkling Blood Orange Margarita