This site contains affiliate links. Please read our Policies for information.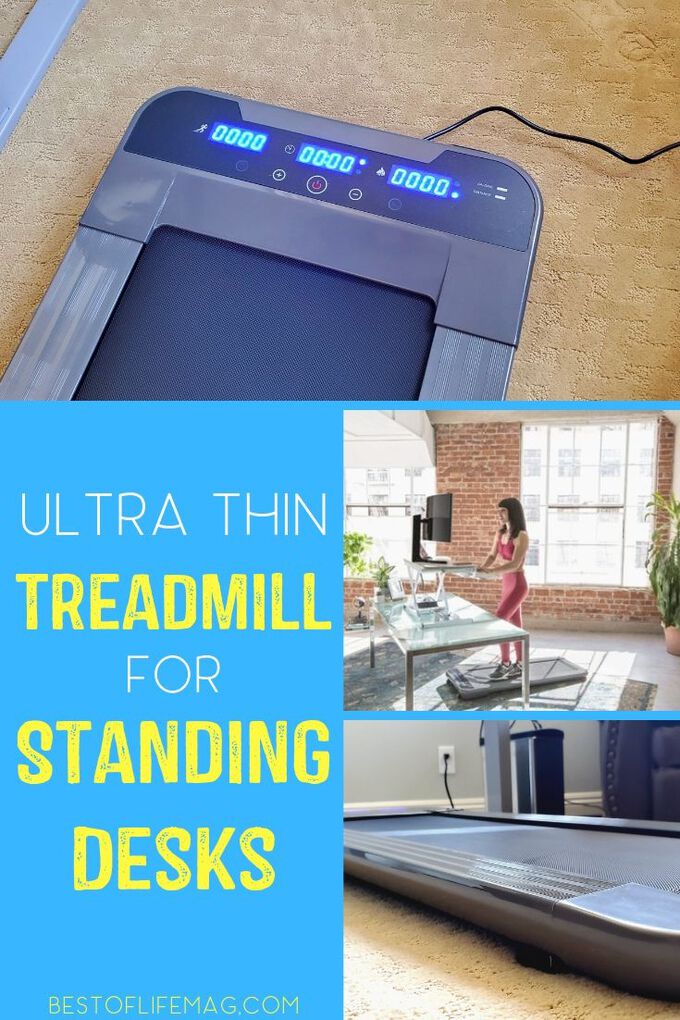 Use VersaDesk coupon code BOLVSD to receive 15% off your order through June 30th!

One of the biggest draws of a standing desk is its health benefits. There are SO many reasons it is not healthy to sit all day and that is why standing desks are so popular. The VersaDesk Power Pro is perfect because it is adjustable so you can sit for as long as you'd wish. But periodically throughout your work day, you can opt to stand instead. Personally, I use my standing desk every day while working. Recently we took our standing desk to the next level by adding the Ultra Thin Office Treadmill. Partnering with VersaDesk on this addition has been amazing because now I can also get steps in while I work. You can also get a discount on the Ultra Thin Office Treadmill by using code BOLVSD at checkout for 15% off until June 30, 2019.
The office treadmill has gotten better thanks to VersaDesk and the Ultra Thin Office Treadmill that is made for standing desks.
Standing desks are meant to keep you on your feet while you work which keeps blood circulating freely. The idea has become a very popular way to work at home, in offices, even in cubicles across the country.
But the standing desk can get healthier with the Ultra Thin Office Treadmill by VersaDesk. This office treadmill isn't like the normal treadmill you may be picturing in your mind.
Instead, this one is designed to be just the platform with the moving belt, making it compact and able to fit right under your desk. The idea is simple and essential to the business of life today – get your steps in while you work!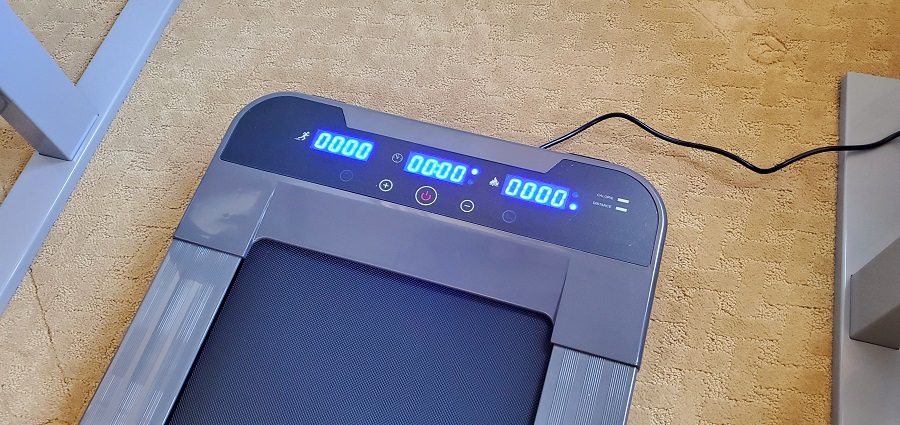 Ultra Thin Office Treadmill Features
The specs of any product, especially a tech product, are always important. The first thing to know is that the design of this treadmill is compact.
Essentially, this treadmill is a treadmill without the handrails and the control panel in front. This treadmill comes with the remote control and a safety strap.
There is a display, a digital LED mode display which shows time, speed, step counter, calories, and distance. There is also a feature that auto accelerates or decelerates. The wheels on the base make it easy to store away and there are binding holes on the base that make it secure and safe.
Office Treadmill Under Desk Benefits
It may seem too simple to make a difference but there are many benefits to having a treadmill under your desk. The most obvious benefit is that you can get a workout in while you work.
What could be better than getting fit while you earn money? But that ability to add fitness into your work routine instead of trying to fit your workout routine into your day is much easier.
The added improvements to blood flow can also help with mental alertness and decrease your risk of cardiovascular disease. Overall, adding a treadmill to your office is a great way to improve your overall health and well-being.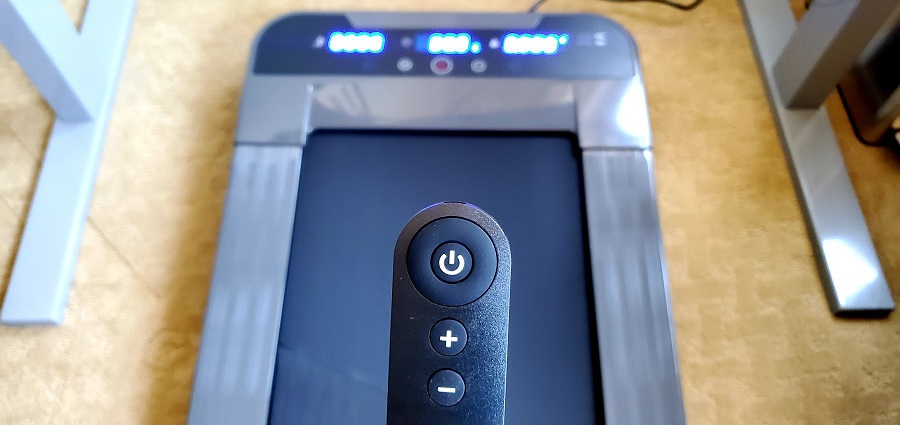 5 Easy Ways to Get 30 Minutes of Walking In at your Standing Desk
Use the treadmill to walk while you answer emails in the morning. Then, take a break and continue working. After a couple of hours, walk again as you clean tasks up before going to lunch. I do this each day and rotate between using the Ultra Thin Office Treadmill and my desk bike.

Use the step tracking ability to meet your steps. You could start a new goal each week to make sure you get to a certain amount of steps by the end of the week. Each week, add more steps to that goal so it gets harder and harder to achieve and more and more healthy.

Track the calories you're losing and do something similar to the step counting. This is a great opportunity to start a fitness bullet journal or just add the number of calories you've lost to a notepad and keep track.

Break the 30 minutes up into 15-minute intervals. If you shorten the amount of time you walk it becomes easier. Not to mention, attaching it to other goals is a great way to get 15 minutes in every couple of hours. Finished emails for today? Walk 15 minutes, finished that budget report? Walk another 15 minutes. So on and so forth.

Finally, reward yourself. Staying fit isn't easy and there is nothing wrong with rewarding yourself. The danger lies in how you reward yourself. Find a healthy way to do so like a healthy snack, or after every half hour of walking, add some money to a jar or savings account. Then, once you have a big chunk of change saved away thanks to completing your half hours, you can take a trip or buy something nice for yourself.
Ultra Thin Office Treadmill Review
Having the ability to walk while you work is a great way to stay healthy. The Ultra Thin Office Treadmill by Versadesk does exactly that and makes it incredibly easy and safe.
This treadmill is a great way to get healthier and the compactness of it all is amazing. I absolutely love the ability to pull it out, plug it in, and start walking. I also love being able to put it away and not have some piece of workout gear sticking out from under my desk all of the time.
The wall attachment also makes storing it easier in the closet. As it pertains to actually walking, this treadmill does as promised. The remote control is neat touch as well, making it easier to switch speeds and turn it off.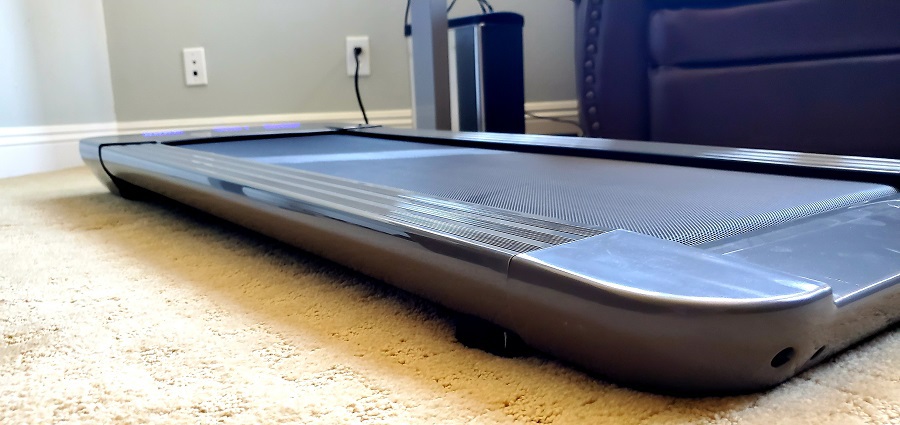 The downside is that the remote needs to be pointed directly at the right spot as it is an IR remote control. There are also controls on the treadmill itself if you prefer to use those.
Another thing that is absolutely perfect is the sound or lack thereof. Even when the treadmill is on it is quiet and that makes it the perfect addition to any office or home office.
Don't forget, you can get a discount when you use the VersaDesk coupon code BOLVSD at checkout for 15% off until June 130, 2019.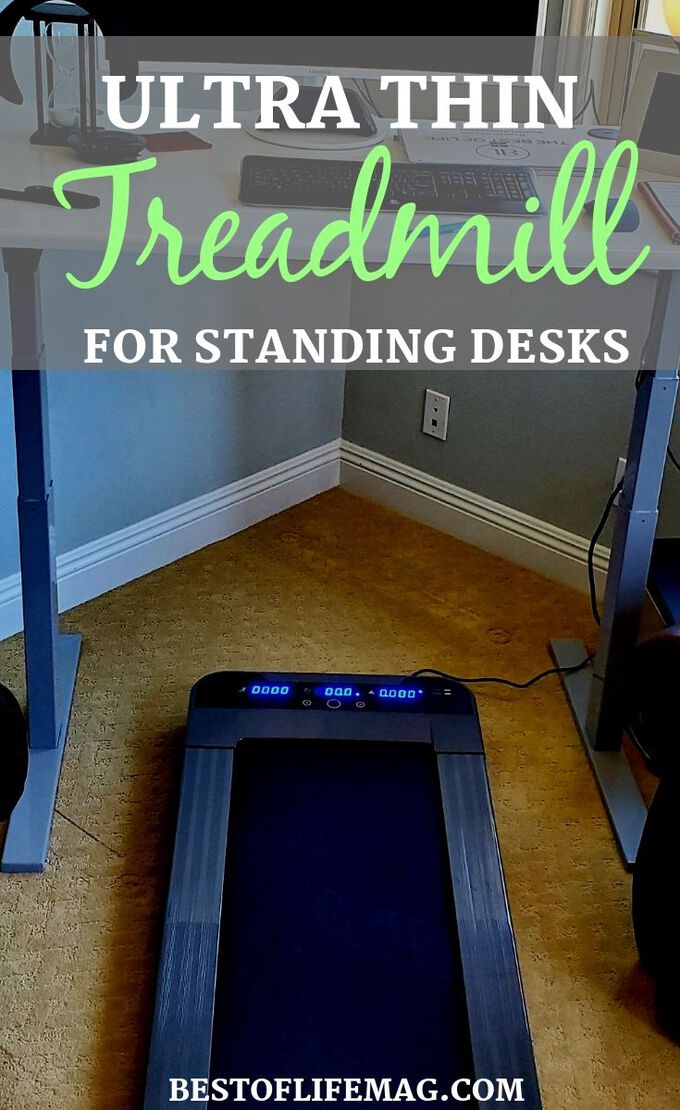 More Health and Fitness
10 Exercises to Do While Brushing Your Teeth
5 Daily Exercises to Get Rock Hard Abs
5 Kettlebell Exercises You Should Do Each Day
25 Oblique Workouts to Do at Home