Fall Red Wine Sangria Recipes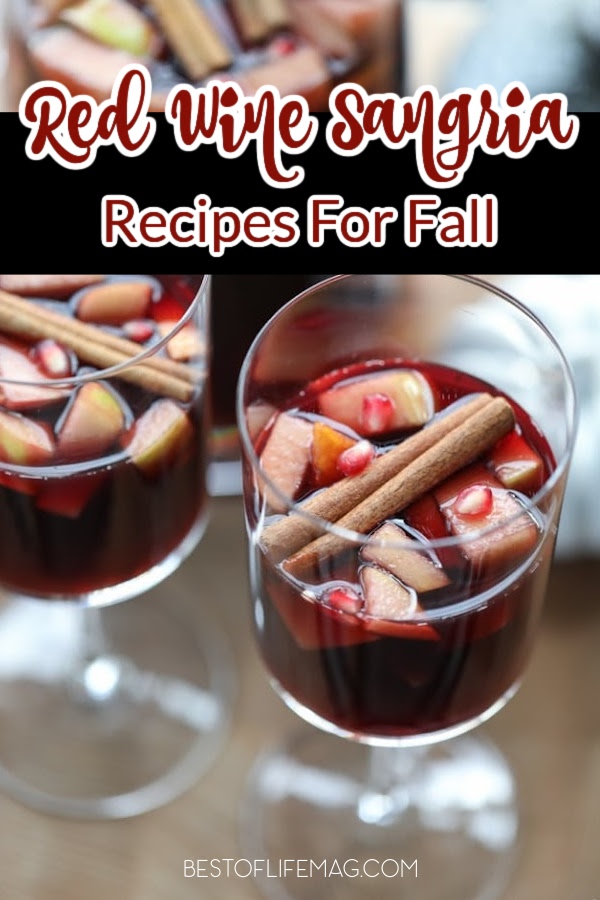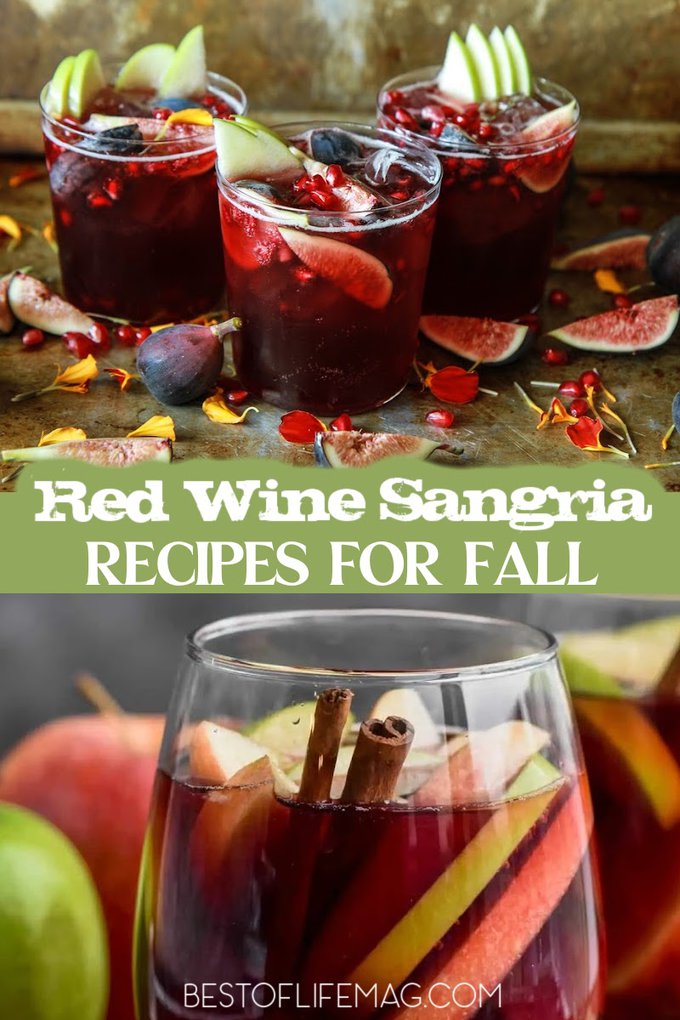 The first Sangria in the US was at the World's Fair in 1964. The recipe was introduced to the world, and everyone started making their own versions of sangria. Now, we can choose from so many different fall red wine sangria recipes and enjoy our own versions.
New York hosted the World's Fair in 1964. The World's Fair is an exhibit that is open to almost every country in the world. These countries come together to showcase the achievements of their nations. Spain attended the World's Fair in 1964, and one of the achievements they showcased at the fair was sangria.
In fact, this is the first record of a sangria recipe reaching the US. Fall red wine sangria recipes are perfect to cozy up with on chilly days and share with family and friends during holidays and gatherings. The first record of sangria in the US is from 1964.
However, sangria is essentially a wine punch that has been enjoyed for hundreds of years across Europe. Bordeaux was usually the base of sangria. People then add brandy and fruit to the Bordeaux and that is how you make a wine punch.
But now, we make fall red wine sangria recipes that incorporate different flavors. You can surely add brandy and fruit, then enjoy a classic glass of wine punch. But why stick with just the basics? You could venture out and try new things with new flavors and seasonings.
Altogether, the ingredients you use should meld together in the wine, creating something totally different. That is why this isn't just a fancy way of serving wine, it is a whole different drink.
Sangria with Apples, Pomegranate, and Figs | Heather Christo
Cinnamon Whiskey Sangria | Wine and Glue
Autumn Harvest Sangria | Inspired by Charm
Cranberry Sangria | Amanda's Cookin
Pomegranate Vanilla Sangria | How Sweet Eats
Red Wine Sangria Recipes
The fruit in the wine is what makes sangria, sangria. But that fruit is also important to the flavor. The juices and substances in the fruit interact with the wine. It is like a fruit punch but with a kick. A more adult version of fruit punch.
Pomegranate Orange Sangria | Completely Delicious
Fall Apple Sangria | Crazy Life with Littles
Apple Cider Moscato | 3 Yummy Tummies
Apple Cherry Sangria | Me and Annabel Lee
Classic Spanish Sangria | My Gourmet Connection
Fresh Fruit or Frozen
It is best to use fresh fruit when making sangria. This will ensure the flavors meld together better. Dried fruit or fruit imitations might ruin the wine and turn it into something very different. Avoid fruit flavoring and stick with fresh fruit.
Not only does the taste change, but the appearance of the sangria is so much better with real fruit.
Thanksgiving Sangria | Drinkwire
Sparkling Cranberry Orange Sangria | Think Make Share
Spiced Pear Sangria | The Almond Eater
Red Wine Apple Cider Sangria | The Fitchen
Blood Orange Sangria | Sugar and Cloth
More Wine
Warm Wine Recipe Spices for a Warm Happy Hour | Red wine is already enjoyed relatively warm, so why not sangria?
How to Store Wine After Opening | Opening a bottle of wine doesn't have to mean that you will finish the bottle anymore.
Crockpot Chicken Recipes with Red Wine | Chicken is a great meat to cook using red wine as one of the ingredients.
Crockpot Wine Braised Short Ribs Recipes | You can also braise short ribs with red wine for a more unique flavor.
10 Best Wine Toast Quotes to Say Cheers to | Say cheers with something other than the norm this time around.