This site contains affiliate links. Please read our Policies for information.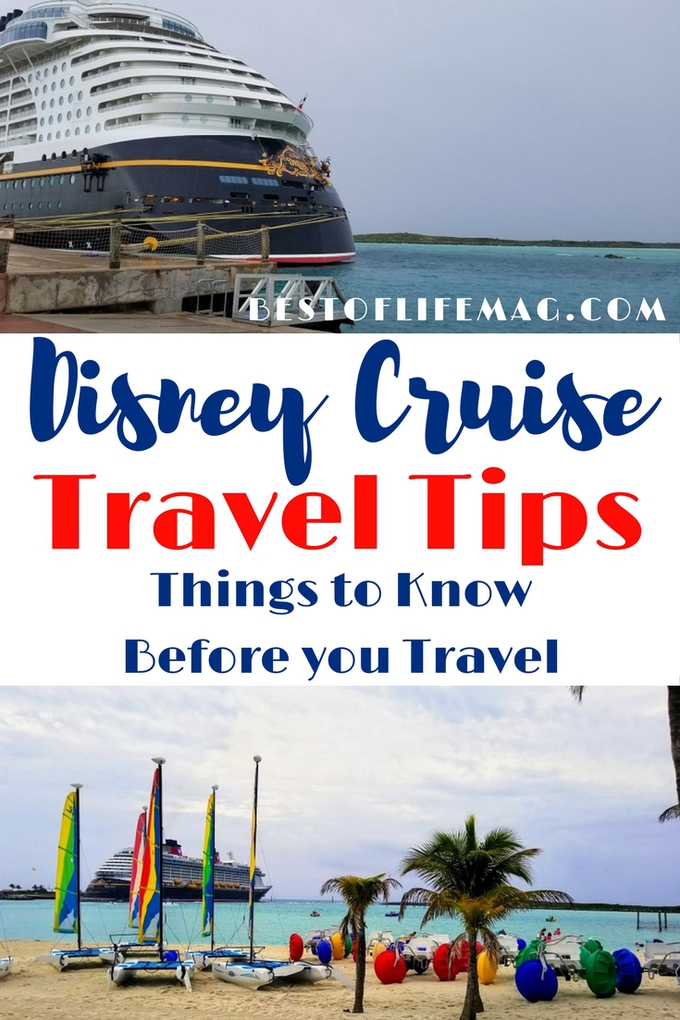 A cruise is the perfect example of an all inclusive trip for people of all ages. While it seems like a cruise couldn't get any better, there is one way to take your cruise experience to the next level for a family – a Disney cruise. Planning a Disney cruise may feel overwhelming for first timers because there is so much to do. When we planned our Disney cruise we had a list of things we wanted to know about. We are sharing them with you to help make planning your Disney cruise easier than ever.
Our Disney cruise travel planning guide will help you plan and know some key things to make your cruise the best it can be!
When adults think of a vacation, they think about taking it easy. Most people don't want to be running around all day and trying to stay on time for the next event. That idea of a vacation is what makes a Disney cruise the perfect Disney vacation. A Disney cruise trip could be considered to be even easier than going to a Disney theme park. For example, you won't be dealing with overcrowding, long lines or trying to make it in time for the next parade. Instead, you'll be relaxing, taking it slow and enjoying your time on open waters. But for first-time voyagers, there are a lot of things you'll want to know about a Disney cruise. a Disney cruise has so much to offer that it may seem just as complicated as a trip to Disney World. However, there are just a few things you'll need to know about a Disney cruise that will keep things relaxed and help you enjoy your magical cruise with the big mouse and his friends.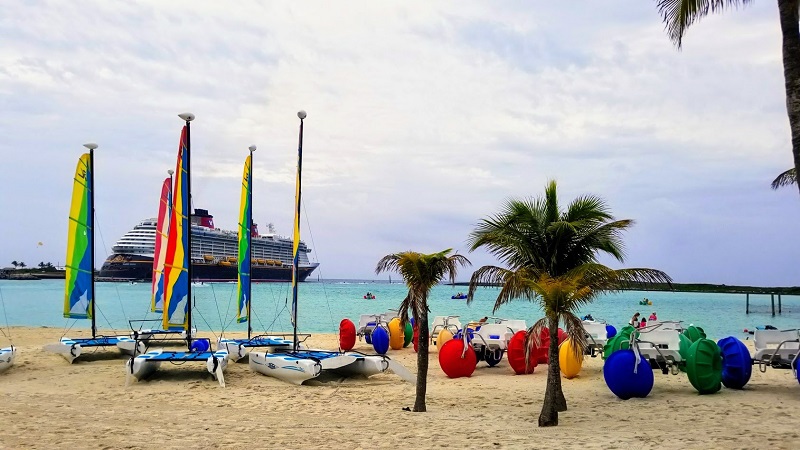 All Inclusive Travel
All inclusive travel means that food and entertainment are included in the booking price. Every Disney cruise is all inclusive. One thing to know about a Disney cruise is it's like visiting an old friend's house, the kitchen is open and you can help yourself. You can help yourself no matter what time of day or night you get a little rumbly in your tumbly. Even if you don't feel like heading down to the kitchens, that's alright, room service will bring you that cup of coffee or breakfast and you don't have to worry about the cost.
Entertainment is also included in the cost of boarding. Just because you're on a ship, in the middle of the ocean, doesn't mean Disney takes it easy. There are Broadway style plays you can attend and even the famous good night kiss fireworks. You can even dance the night away to live music in one of the night clubs. No matter what you want to do entertainment wise, it's all been paid for already.
Suitable for Everyone
Disney is avoided by some because "the parks are meant for kids". While most of us know that just isn't true, it's more evident on Disney cruise ships. The thing to know about a Disney cruise is everyone can have fun, no matter which cruise ship you take. In fact, Disney has some areas that are for certain age groups only. Areas for children include character parties and meet and greets that are supervised. Tweens and teens have clubs they can just chill out in and play games.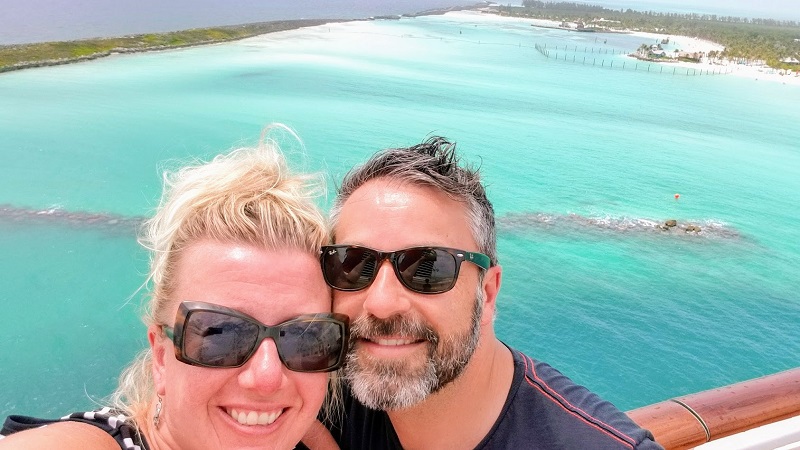 The list of things for kids of all ages is endless and everything is professionally supervised so parents don't need to worry. However, worrying about the kids may be impossible because adults have their own things to do as well. Parents can enjoy the spas or the adult-only swimming pool with a swim-up bar. Adults can also enjoy restaurants and nightclubs that don't allow children inside. There really is something to do for everyone, no matter how old you are.
Disney Cruise Line Navigator App
Disney wants to make your cruise even easier with a little help from technology. You can download the Disney Cruise Line Navigator app on both iTunes and Google Play. With the app, you can see a map of the ship you'll be on, view activities and times, review ports of call and at sea days, check menus, save favorite activities, and even find Disney characters on the ship. Using the app, you can also stay in contact with other friends and family on board the ship since cell service will be scarce. The app will help you connect to the ship's WiFi service and it's completely free! Using the app is the best way first-time voyagers can get their sea legs and enjoy their trip. It even comes in handy when you're just trying to find your way around the ship.
Meet Your Personal Servers
Disney has been around the block a few times and they know how to give people a magical experience. One thing that many people love the most is the dining experience aboard a Disney cruise ship. They call it rotational dining which means you will get to try each restaurant on board the ship based on a schedule. That schedule makes it so not a single restaurant is over crowded. Everyone will get a chance to experience them all. But things get even better when you meet your servers that stay with you each evening you dine.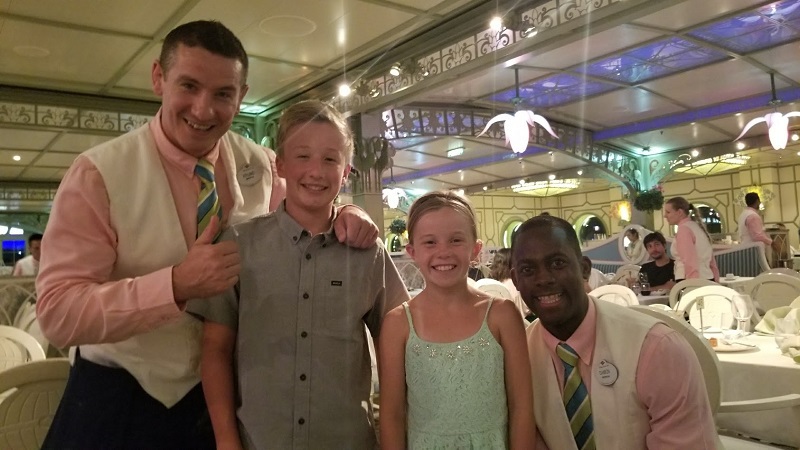 In fact, your servers are assigned to you and will rotate restaurants with you during your trip. Your servers will learn your habits very quickly and use that knowledge to give you a dining experience like you've never had before. Imagine entering a restaurant and being seated at a table where your favorite drink is already waiting for you or ordering a burger medium rare and getting a steak medium rare the next night without having to ask. These are the extra steps Disney takes to make your trip even more magical.
A Packed Ship
One of the most common concerns people have is running out of things to do on a cruise ship. After all, a cruise ship is only so big and there can't be that much to do. However, this is Disney and with a little magic, that ship can feel like an island all its own. Broadway-style plays, clubs for every age group, dining, shopping, swimming, full-service spas, interactive games and character meet and greets. All of these things make for a ship packed with things to do. One tip is to spread things out, don't try to do them all in one day; not that you could.
Remember, there are ports of calls that have activities all their own. You can pay a little more for a port adventure where you can learn and experience the place your ship ports. Even if you don't want to venture off into Iceland or the Bahamas, you can relax at the port and just spend the day taking in the sights.
Pack for Your Travels
When people think of a cruise they often think tropical sunshine and warm weather. However, even if you're not going to Alaska you should still pack a sweater. Disney has plenty for families to do during the day and many different ways to soak up the sun. But the fun isn't only during sunny hours. More activities are scheduled for when the sun goes down. You may find yourself out on the deck or at one of the different ports of call in dire need of a sweater. To be prepared, bring a couple of items that can keep you warm when it starts to get a little chilly outside. It would be a terrible loss if you missed the fireworks or any other activity just because you were a bit cold.
Dress to Impress
We've all heard of showing our Disney side and we show it off without a problem in the Disney parks. Disney bounding and Mickey ears are great ways of letting your Disney flag fly but you should know about a Disney cruise ship's Disney side. There are themed events like a Pirates IN the Caribbean party deck party. During these parties and events, you're invited to show your Disney side by dressing like a pirate. Another tip is to bring Disney magnets with you, preferably of your favorite characters. Stick those magnets to the door of your cabin on the ship and you might find a little extra magic around every corner. Disney reminds you that if you forgot your Disney side at home they have plenty to spare inside the many shops on board.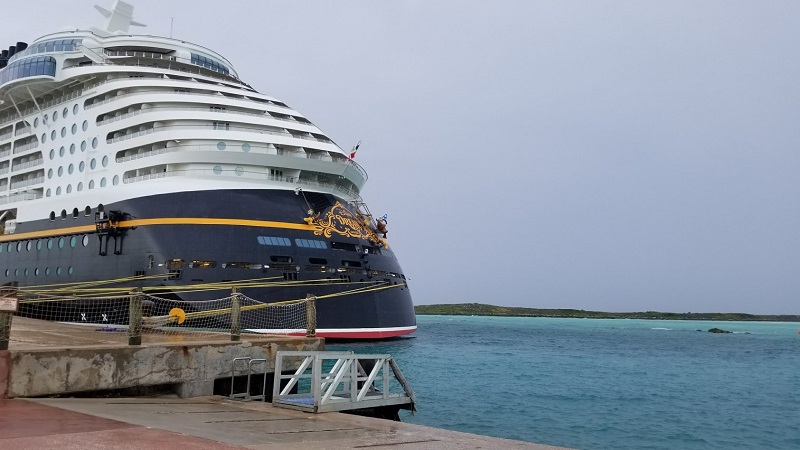 Building Trust and Time Alone
There's nothing like having the peace of mind you'll need to have alone time and not worry about anything. On the first day of your cruise, the youth clubs have Open House. During Open House, parents have a chance to take a look around the youth club and meet the cast members. This is your chance to build some trust so that your children can go to the youth club alone. Another important thing to know about a Disney cruise, much like the adults night club, the youth clubs are sans parents. Once you have that trust, you'll be okay letting your kids enjoy their club alone. The Open House is more than just a trust building opportunity, it's a key to your relaxation and you don't want to let it pass you by.
Follow the Wind
Planning is great and some of us love to plan things out, it makes us feel more secure. However, you should also know about a Disney cruise ship's Disney wind. There are times when you need to just let the Disney Winds take control and you follow them wherever they take you. When you let the Disney Winds take over, the magic begins to happen naturally. Imagine going for a jog on deck and Goofy running up alongside you and sharing in your morning jog. Maybe you're walking to your next activity and you hear a band playing your favorite song. Stop and watch the band play, let the magic be your guide. Remember those magnets you left on your door? These are ways for the crew to get to know you and surprise you in ways you didn't think were possible. The Disney Winds will take you to the magic so just let the reigns go and enjoy your Disney Cruise.