This site contains affiliate links. Please read our Policies for information.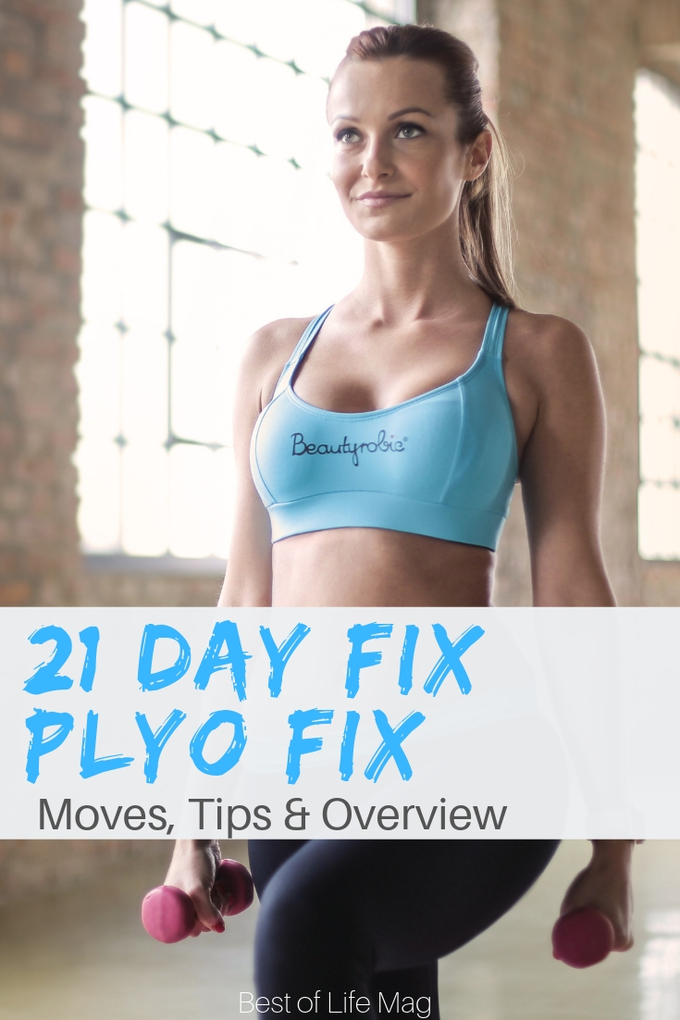 Looking for a workout routine requires almost as much work as the actual workout itself. There are many to choose from and almost all of them approach fitness differently. For example, 21 Day Fix has the base program but also has additional workouts that you get get from a Beachbody coach or through Beachbody on Demand. The 21 Day Fix PLYO Fix workout gets you moving and burning calories fast to speed up weight loss!
Get ready for 6 rounds of sweat and hard work in the 21 Day Fix Plyo Fix workout! This workout will burn fat and calories in just 30 minutes!
Adding Plyometrics, also known as "jump training", into your exercise routine is a great way to challenge your muscles, get your heart rate up and improve your coordination and agility.
The 21 Day Fix PLYO class is a 30 minute, high-intensity workout, where you will complete 5 rounds of short, maximum force intervals that really challenge those large, fast-twitch muscles and burn more calories in less time!
21 Day Fix PLYO Fix Round 1
Squat Jumps

One Leg Squat Jumps

Squat Jump with Knees Up

Frog Jumps
After a short warm up, this round really gets the heart going and starts challenging the large muscle groups. There are plenty of modifications demonstrated for those who cannot tolerate high impact.
21 Day Fix PLYO Fix Round 2
Burpees with a Push-Up

Plyo Push Ups
This one's a short but super challenging round where you will move from floor to standing and jumping in quick, powerful bursts.
21 Day Fix PLYO Fix Round 3
The Moguls, a skiing type of movement is a bit of a recovery from Round 2 while still keeping the heart rate up. Skater Jumps are a bit more challenging but a fun change up from the previous round.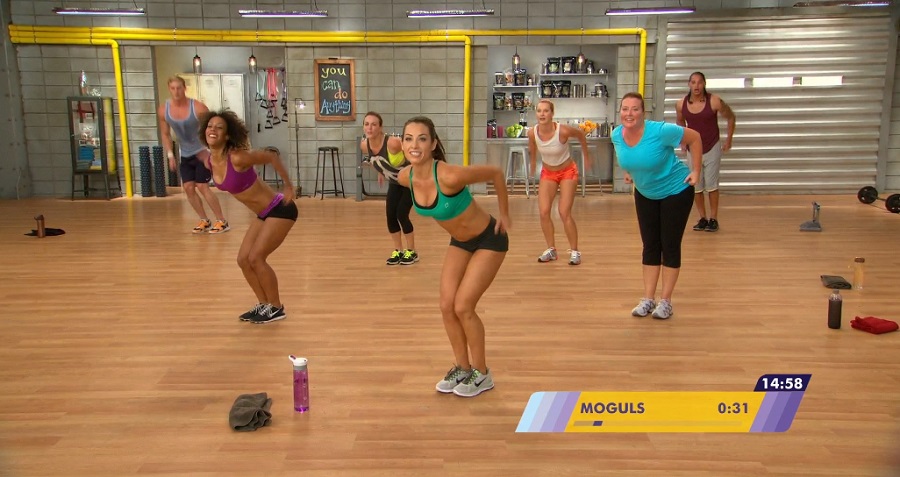 21 Day Fix PLYO Fix Round 4
Switch Lunges

Switch Lunges with a 90-degree turn
This round really puts the burn on the quads. Modifications are clearly explained for those with any knee issues and proper alignment is really important.
21 Day Fix PLYO Fix Round 5
Plank Hop

Sumo Squat Jumps
This final round combines a full body Plank Hop where you literally hop from side to side in plank position. It is not impossible! Then, you finish up with Sumo Squat Jumps. If your legs were not on fire before this last move, they will be!
Cool Down/Stretch
Don't skip the cooldown. After an intense burst like 21 Day Fix Plyo, you need to stretch the large muscle groups and hip-flexors. Be sure to stay hydrated throughout your workout and grab a recovery Shakeology soon after to help repair and build lean muscle.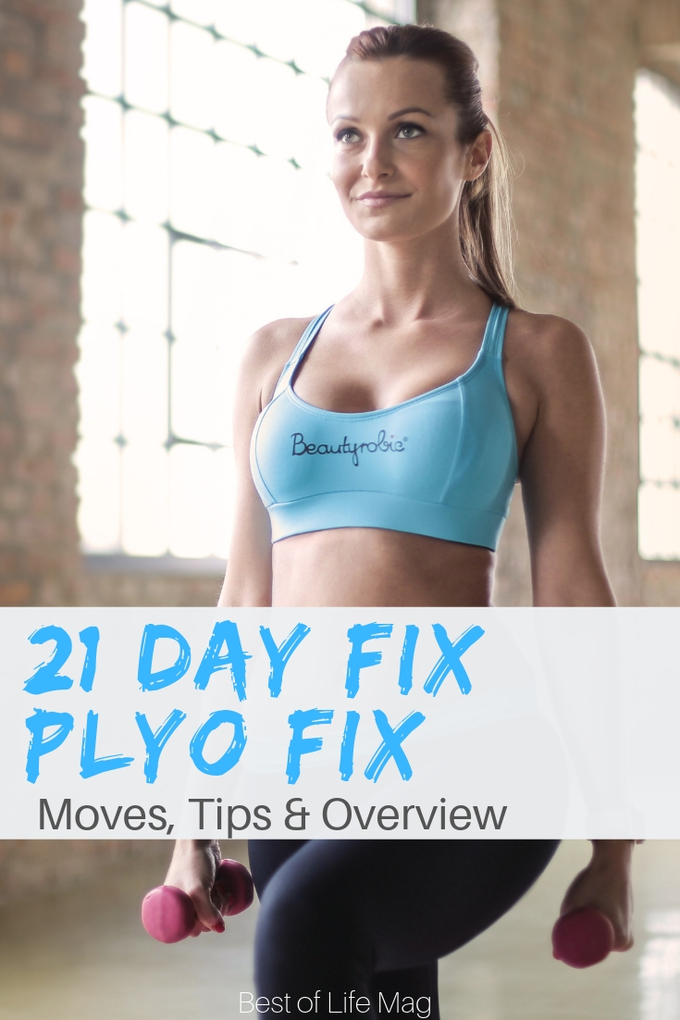 21 Day Fix PLYO Fix Overview
If you are using an activity tracker, heart rate monitor or other accessories, you can expect to see a calorie burn of around 200 calories for this 30-minute workout. Depending on your fitness level and other physical differences this number can vary.
Regardless of the calorie burn, if you complete each round of this workout you can expect to see a significant change in your muscle definition and strength and without weights or extra equipment. All you need to complete this workout is a towel or mat, a water bottle and 30 minutes of commitment.
More 21 Day Fix
21 Day Fix Yoga Fix Workout Review
21 Day Fix 10 Minute Fix For Abs Tips & Overview
21 Day Fix Dirty 30 Workout Review {Moves & Exercises}
21 Day Fix Cardio Fix Workout Review
21 Day Fix Pilates Fix Workout Review
21 Day Fix Lower Fix Workout Review
21 Day Fix Upper Fix Workout Review