Crockpot Keto Side Dishes | Slow Cooker Low Carb Side Dishes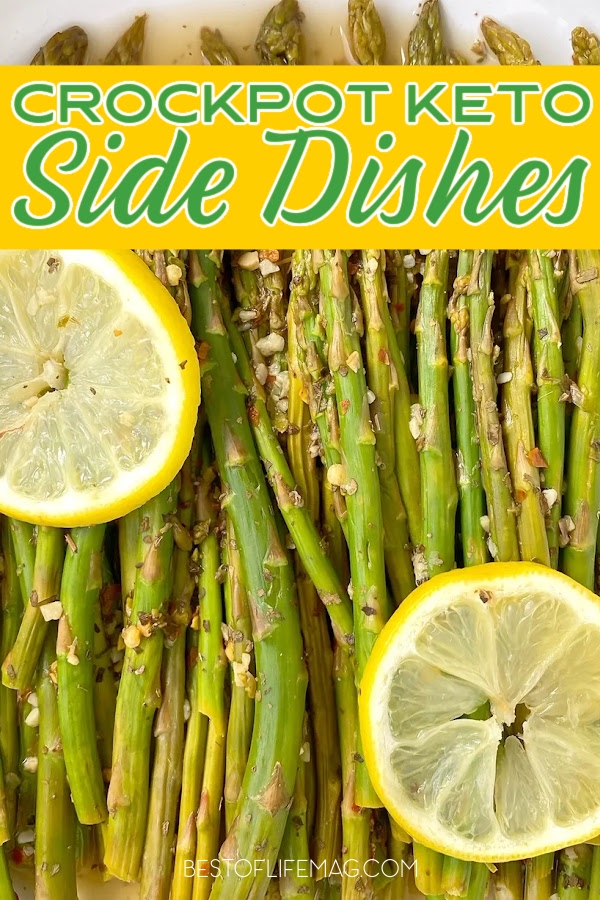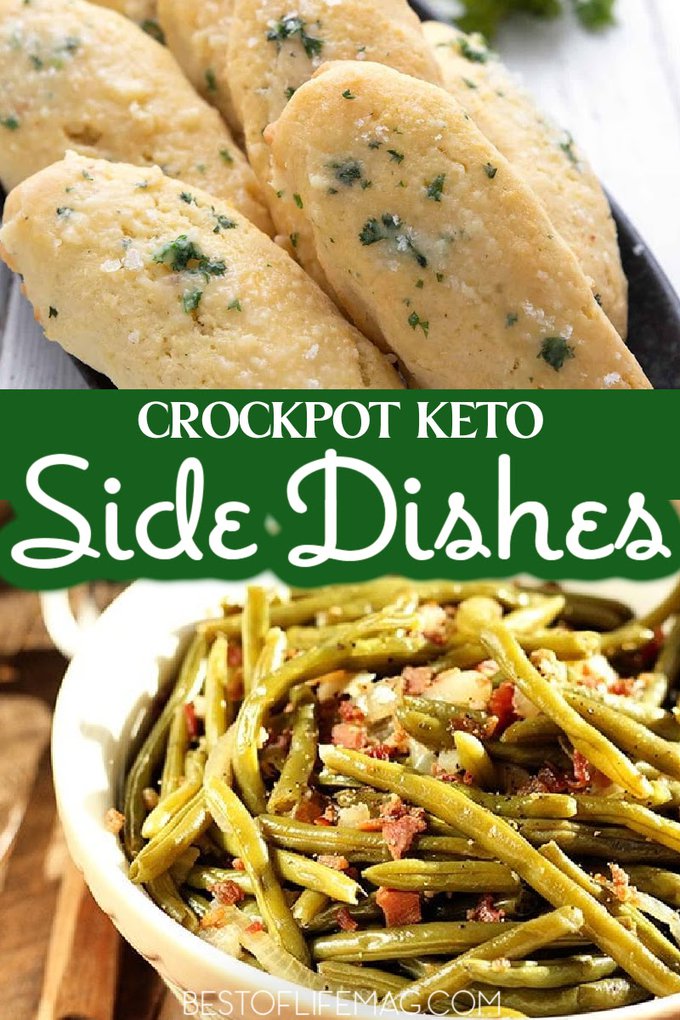 There is never a shortage of low-carb main dish recipes. Put together your favorite meat dish, and you're good to go. However, a good diet is one that keeps every meal balanced, and that means side dishes. Keto side dishes are also easy to find, but they can get boring over time.
Most people run into a habit of cooking what they know and sticking with the same dishes day after day. The problem with sticking with a handful of side dish recipes is that you will get bored, which can easily lead to failure. Luckily, the crockpot opens up a world of recipes all at your disposal.
Enjoying keto side dishes is easier when you use a crockpot to add flavor. Low carb slow cooker recipes are healthy and easy to make and will help you lose weight. Crockpot recipes make life easier in many different ways, even if your lifestyle is a low carb lifestyle.
Keto side dishes come in recipes made for the crockpot and busy people. However, you don't have to be an active person to love using the crockpot; you need a crockpot. The beauty of the crockpot keto side dishes is that many different ones will keep you on track during your diet.
Throw out the same old keto side dishes and try something new and exciting with a bit of help from the crockpot.
Cheesy Cauliflower Garlic Bread | All Day I Dream About Food
Spaghetti Squash | Slow Cooker From Scratch
Green Beans | Crockpot Ladies
Cauliflower Rice | Slow Cooker Central
Garlic Mushrooms | Paleo Hacks
Crockpot Keto Side Dishes
Eating low carb is easier when you have plenty of recipes to get you through the week. You can also use a crockpot to make things even easier. Toss the ingredients int the crockpot before you head out for work and come home to side dishes ready to serve.
Lemon Garlic Asparagus | Fit Slow Cooker Queen
Bacon Green Bean Cabbage | Recipes That Crock
Mexican Cauliflower Rice | Paleopot
Bacon Brussels Sprouts | Moms with Crockpots
Broccoli Au Gratin | It is a Keeper
Crockpot Weight Loss Recipes
Crockpots make a huge difference for people trying to enjoy keto side dishes. Crockpots do the cooking while you do whatever else you want to do with your time. The goal should be to plan ahead a bit so that you can have as much free time to do whatever else you want; maybe a workout.
Creamy Mashed Cauliflower | Sugar-Free Mom
Apple Bacon Brussels Sprouts | Spark Recipes
Southern Slow Cooker Green Beans | Southern Bite
Roasted Vegetables | The Spruce
Creole Style Green Beans | Simple Nourished Living
More Keto
Low Carb Breakfast Recipes for a Keto Diet | Starting your day off right is easier with low carb breakfasts.
Crockpot Keto Chicken Recipes | Chicken just might be the king of keto and low carb dieting.
Easy Keto Recipes with Ground Beef | Ground beef is an easy ingredient to work with and fits perfectly into a low carb diet.
Keto Ground Beef Crockpot Recipes | Low Carb Crockpot Beef Recipes | You can even use your crockpot with some ground beef to make easier meals.
Dairy Free Ketogenic Chicken Recipes | You don't need to dairy to make delicious recipes with chicken.