This site contains affiliate links. Please read our Policies for information.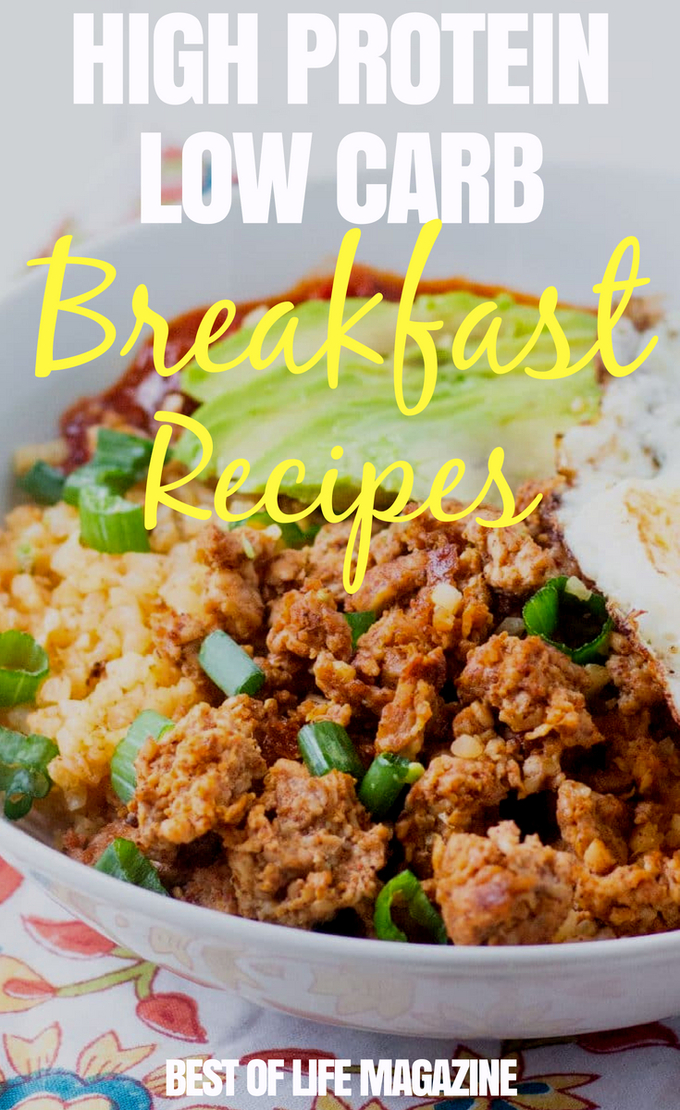 Breakfast serves many different purposes for everyone, but perhaps the most important is just providing nutrients to jump-start the day. While we may have a cup of coffee to give us a boost in the morning, what we eat could have even better energy-boosting properties. The goal would be to add protein to your breakfast and as much of it as possible. By adding protein, you give your body what it needs to get up and keep going. There are even high protein low carb breakfast recipes that will let you start your day filled with protein and help you stick to a low carb diet.
The best breakfast recipes will be high protein low carb recipes that give you energy and help you lose weight by sticking to that low carb diet.
When we start a low carb diet, we look for recipes that will fit within our plans but also give us the nutrients our bodies need. Those recipes aren't very hard to come by and can even be better than original recipes. For example, high protein low carb breakfast recipes can easily replace the heavy or light breakfasts you're more familiar with. More importantly, you won't feel like you're missing out on anything. Instead, you may find that these healthy breakfast recipes taste better than the quick bite you grab on your way to work (plus, you'll feel much better about recording them in your fitness bullet journal).
Egg Wraps | The Lean Green Bean
Cinnamon Swirl Muffins | Lifting Revolution
Keto Pancakes | Keto Connect
Cheddar Egg Muffins | Popsugar
Avocado Egg Bake | Skinny Ms.
Mexican Breakfast Bowls | Hungry Hobby
Cheesy Egg White Veggie Breakfast Muffins | Ambitious Kitchen
Bacon, Egg, and Spinach Breakfast Casserole | Stay Snatched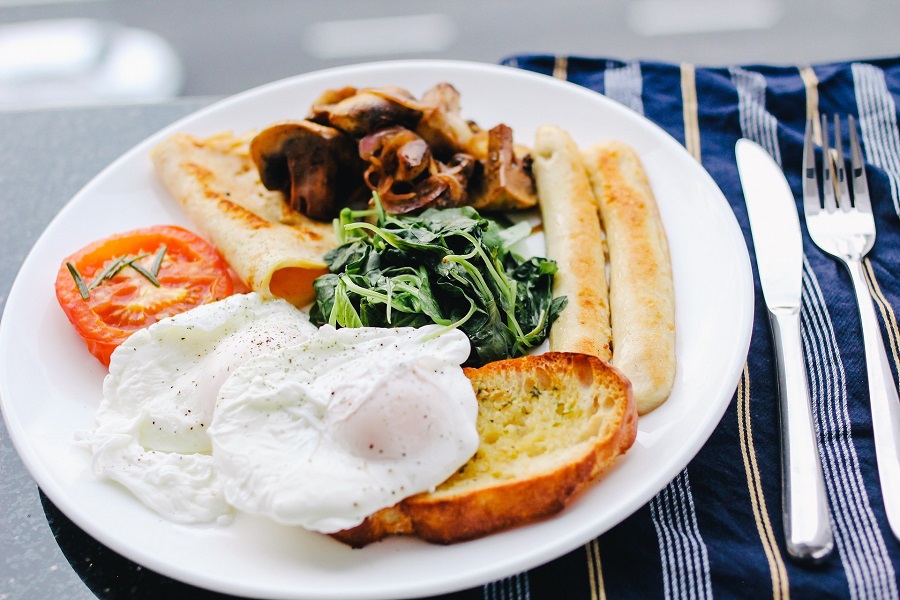 Skinny Greek Omelet | Pop Culture
Breakfast in a Jar | Be Healthy Now
Ham and Spinach Egg Cups | Love & Zest
Breakfast Pizza | Mason Fit
Breakfast Egg Muffin Meal | Meal Prep on Fleek
Breakfast Quinoa | Chocolate Covered Quinoa
Breakfast Bruschetta | Slender Kitchen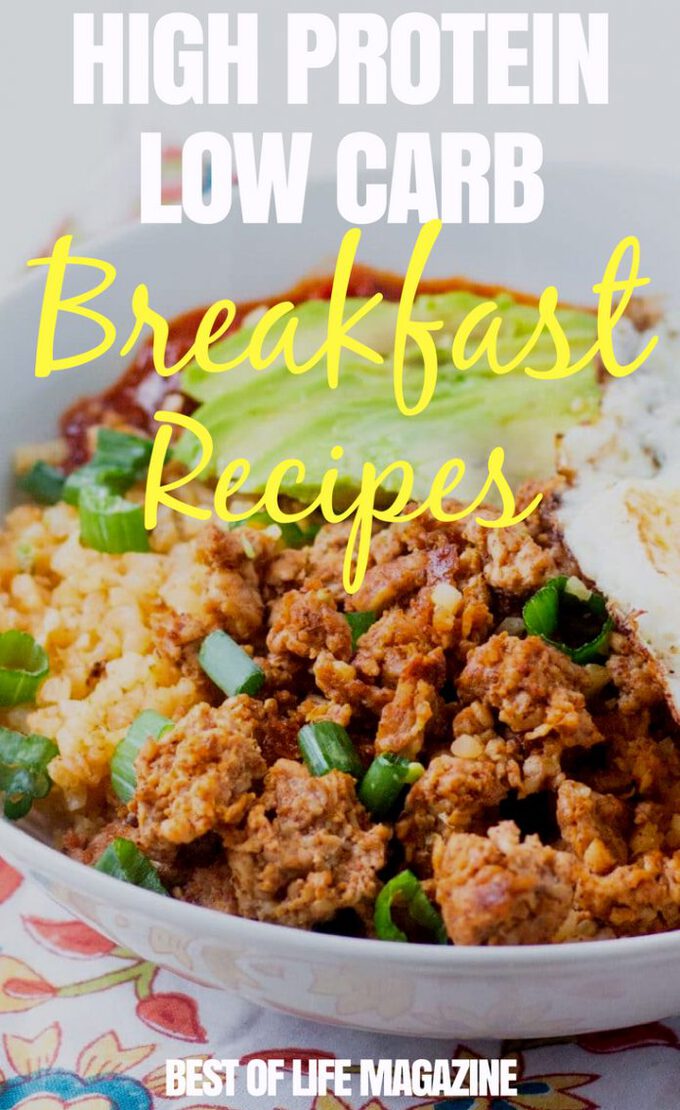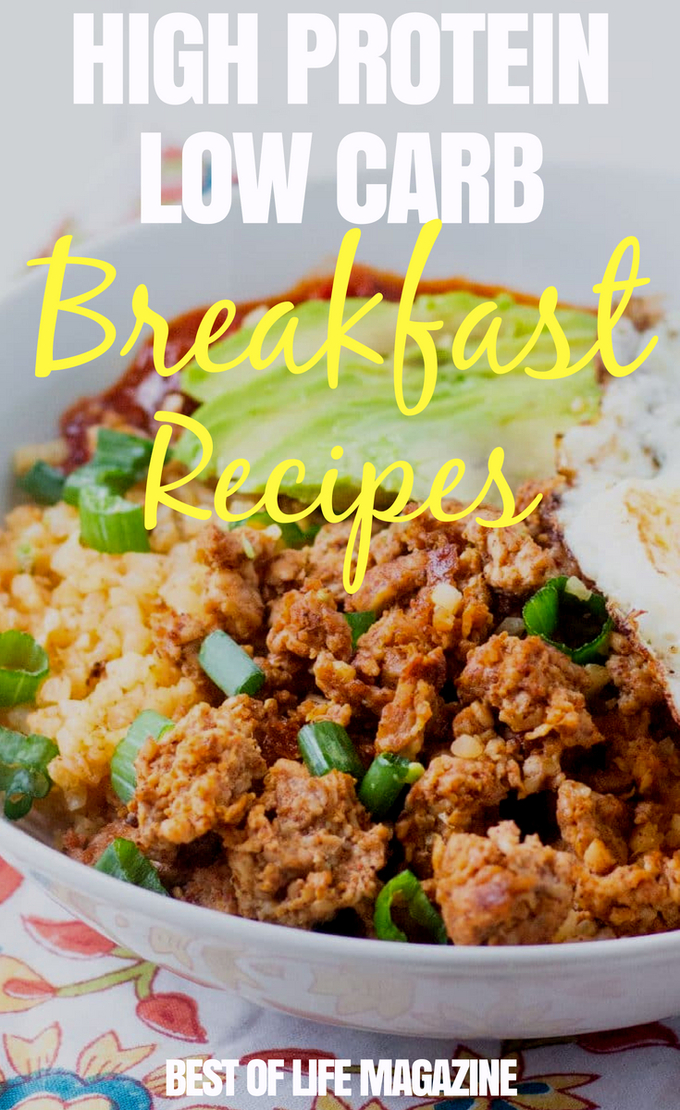 More Low Carb Recipes
Low Carb Breakfast Recipes for a Keto Diet
Low Carb Keto Crockpot Recipes for Lunch
Keto Crockpot Chili Recipes | Low Carb Chili
Keto Ground Beef Crockpot Recipes | Low Carb Crockpot Beef Recipes
Ketogenic Crockpot Bacon and Chicken Recipe | Low Carb Chicken and Bacon
The Best Keto Bread Recipe | Low Carb Bread Recipe
Easy Crock Pot Chicken Tortilla Soup Recipe | Low Carb Slow Cooker Tortilla Soup
Low Carb Chocolate Dessert Recipes | Keto Chocolate Dessert Recipes