This site contains affiliate links. Please read our Policies for information.
It's been six months since my oldest son turned thirteen and there are some lessons learned worth imparting.
For me, it truly was as if he turned the switch "on" his 13th bday and my sweet boy catapulted to this new sphere of existence.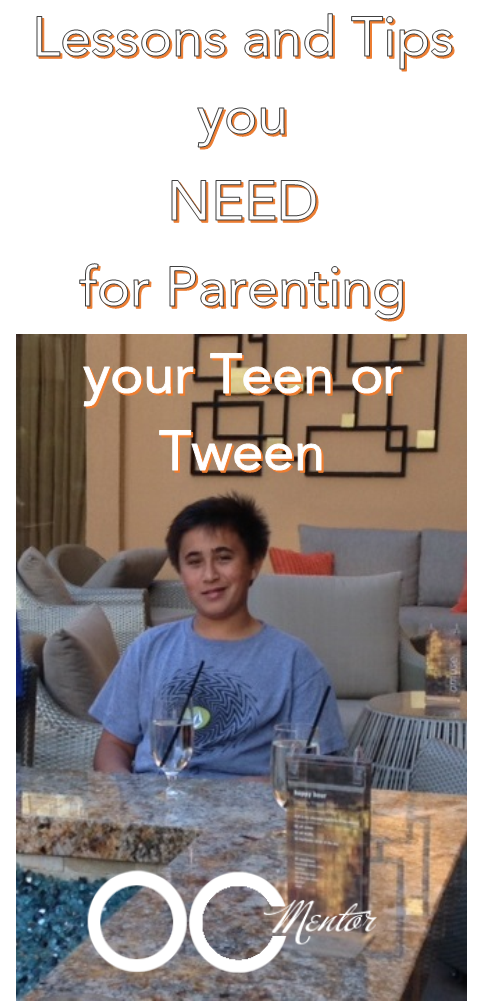 He is grumpy most of the time.
It doesn't matter whether he had 10 hours of sleep – he wakes up grumpy and has emotional ups and downs.
I've learned not to succumb to his mood but reflect just the opposite behavior towards him. A part of me believes that the mood swings parallel PMS in girls; boys experience the roller coaster of emotions as well. We just need a name to rationalize this behavior.
I am no longer a "cool mom".
I refuse to earn this back by dressing like a teen or compromising our family rules to allow improper leniency. And try as I may, I no longer hear the verbal affirmation he used to generously voice – "mom you are really cool".
In an effort to continue connecting with him, I enter his world by learning a few of his newly formed vocabulary. I also "text" him (void of any emoticons..heaven forbid!) rather than call.
I've also instituted FFF ( forced family fun activities). Of course he will automatically say no to family night board games, weekend excursions, even watching his brother's sport events. I've learned to make sure he participates even with a sour face. Because more often that not, once we are together creating memories, he will crack a smile and I will actually see joy in his face.
Grunting is perfectly normal.
My son the voracious reader, (thank goodness!) responds to 90% (ok..70%) of my questions with a grunt. If the question solicits for a response and and action (i.e.complete his chore), the grunt is of an alto tone. I have learned to decipher the different types of grunts that come out of his mouth and no longer criticize it.

I am no longer smarter than he is (so he thinks).
I'm comforted knowing that all my friends who are moms of teens are in this same camp. All of a sudden our teens (are convinced) that they are smarter than their parents. My son likes to correct me when he finds the chance. This is part of their brain development and their attempt at forming an independent identity as they learn to become adults.
I can't take it personally.
The most important lesson I've learned is to not take his teen behavior personal. It's a stage I myself went through and remind myself to respond with kindness and extend him more grace.
What I failed to mention is that he remains respectful, helpful and is a young gentleman. He is good to the core and am secure knowing his dad and I laid a solid foundation of good character in him.
It is also not as important to me to be his "friend" but rather ingrain in him that I am his constant source of unconditional love and support.
He needs distance from me.
From time to time, I like to reminisce and remind my teen of his toddler years when he couldn't stand to be apart from me. He would literally sniff my hair and skin to ensure he had all of me next to him. He squirms now as I re-tell this fond memory…I get a chuckle every time.
What I'm learning is that he is needing some distance to be able to spread his wings. Yes those wings are pre-mature but it is my job to help him build healthy strong wings to learn appropriate boundaries for the world out there. I am confident that together we have built a nest of love without judgement and know that he will always find refuge in it.
I may have retired the "cool mom award", but I will never take for grated the incredible blessing and privilege of being a mom to this precious teen of mine.
Contributor: Elisa Krall lives in Ladera Ranch with her two sons ages 13 and 11. She works as a Corporate Recruiter for a Management Consulting firm. Elisa enjoys watching her sons play sports, ballroom dancing, running, travel and is a self-described foodie. Prior to living in the OC, she lived in San Francisco for several years. She is also an active volunteer in her community and enjoys sharing resources to others. Since becoming a widow in 2011, she has found writing as a cathartic way to express herself in her personal blog and is privileged to be sharing her articles with you.