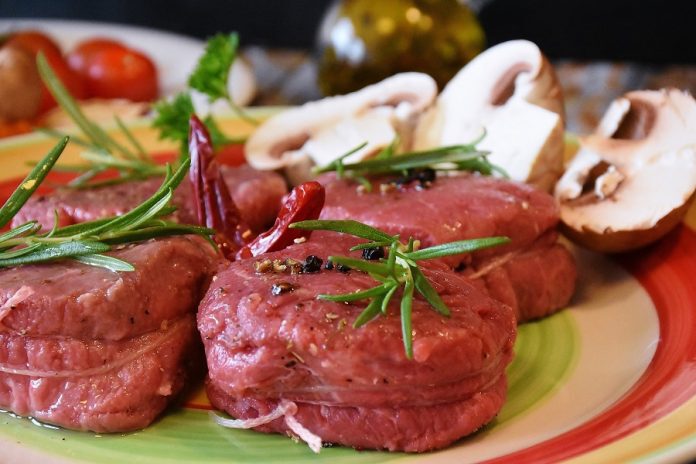 This site contains affiliate links. Please read our Policies for information.
2B Mindset by Beachbody and Beachbodyondemand really is like no other "diet" you have tried.  Nutritionist Ilana Muhlstein and Beach Body Nutrition have designed a brand new, straightforward approach to eating healthy and losing weight for a lifetime.  The 2B Mindset is based on simple and common sense eating concepts that are proven to work. Shifting your mindset and approach to eating is where you start! The best 2B Mindset recipes will also help you get to where you want to be.
Most 2B Mindset recipes are friendly, completely adjustable, and already geared toward your plan. You will only need to adjust your veggies-to-beef ratio to fit your plate and you are on your way!
As you begin meal planning based on the PlateIt! System which is the core of 2B Mindset, you might be a little lost. You will probably need to revamp your go-to meals from breakfast to dinner in order to align with your new way of eating. Stick to the 2B Mindset recipes basic concept dubbed the "2 Bunnies", "water first, veggies most". This is the main premise. Then you are free to explore your options. There's no measuring or food prep. There are no containers or specific requirements. There's also no need to worry!  We have tracked down 25 2B Mindset friendly Beef Dinners that are easy to make (just get your chef's knife and cutting board ready for chopping those veggies), and surprisingly quick (especially if involves an Instant Pot).
Be sure to print out your food lists and your tracker before you get started. Your 2B Mindset recipes for dinners should follow the basic PlateIt! plan which is 75% Veggies and 25% Protein. You can accessorize your meals as desired from the recommended foods list. As most people do not need additional quick energy at night, there is no need to have Fiber Filled Carbs (FFC's) at dinner. Always remember the "Dinner and Done" principle.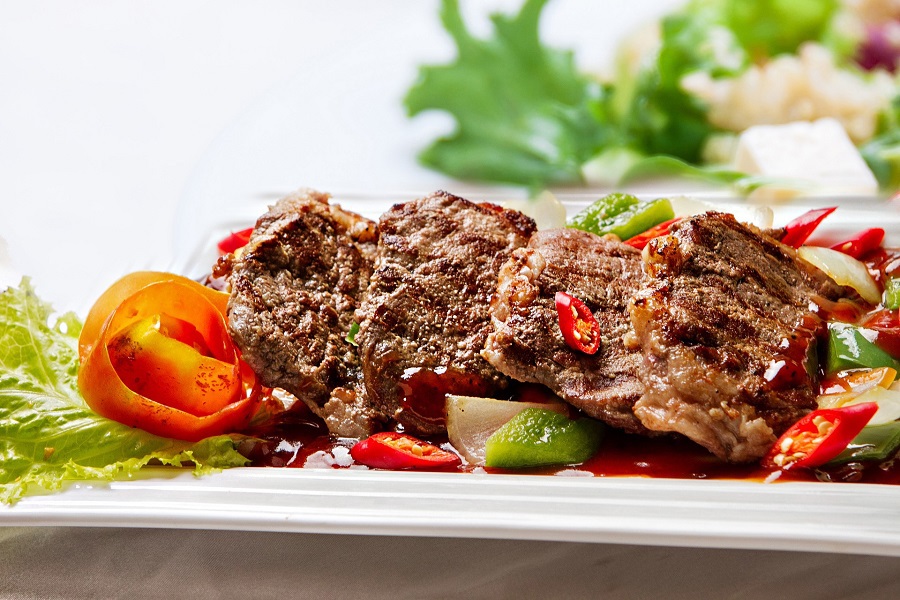 Mongolian Beef and Broccoli "Rice" Bowls | Cotter Crunch
Zucchini and Ground Beef Casserole | Genius Kitchen
Ginger-Lime Beef Stir Fry | Diethood
Instant Pot Beef Bolognese with Spaghetti Squash | Confessions of a Fit Foodie
Slow Cooker Paleo Beef Stew | Paleo Newbie
Lettuce Wrapped Burger and Rutabaga Fries | Live Life Be Healthy
Dirty Cauliflower Rice | Fresh Food Bites
Low Carb Beef Stroganoff Bowl | Easy Health LC
Thai Beef Drunken Zoodles | Wholesomelicious
Middle Eastern Ground Beef Zoodles  | Kalyn's Kitchen
Spiralized Shanghai Beef and Broccoli | Skinnytaste
One Pan Mongolian Beef Zoodles | Life Made Sweeter
Top Sirloin Roast | Cravings of a Lunatic
Grilled Steakhouse Kabobs | Food Recipe Search
Grilled Steak and Veggie Kabobs | Meal Prep Mondays
15 Minute Garlic Butter Steak with Zucchini Noodles | Eat Well 101
Healthy Korean Beef and Cabbage | Slender Kitchen
Steak Fajita Bowls with Garlic Lime Cauliflower Rice | With Peanut Butter On Top
Sheet Pan Steak and Veggies | Damn Delicious
Skinny Taco Salad | Well Plated
Veggie and Flank Steak Roll Up | Evolving Table
Beef Stuffed Zucchini Boats | Gimme Delicious
Korean Beef Cauliflower Rice Bowls | Perchance to Cook
Mediterranean Steak Salad | Noshing With The Nolands
Sauteed Sirloin Tips with Peppers and Onions | Melissa's Southern Style Kitchen