This site contains affiliate links. Please read our Policies for information.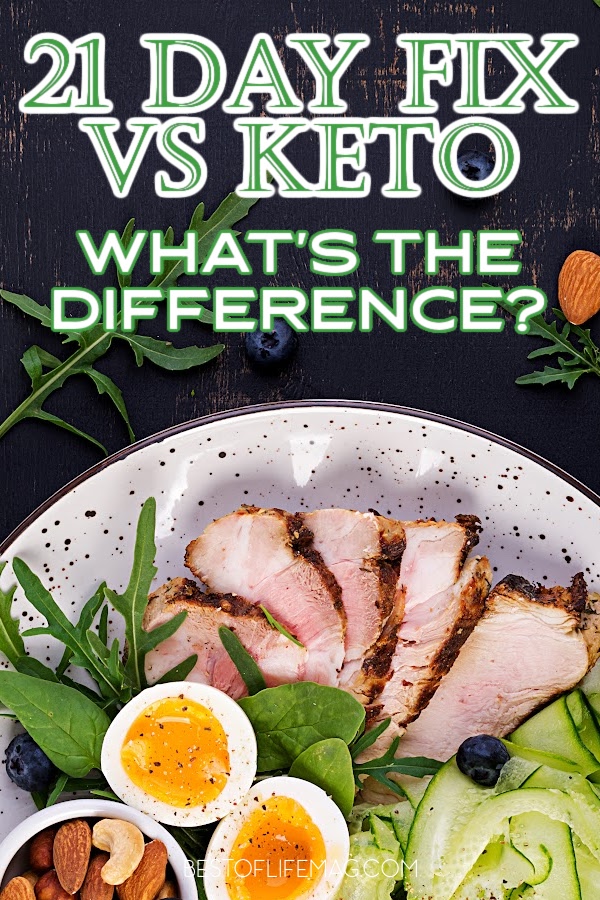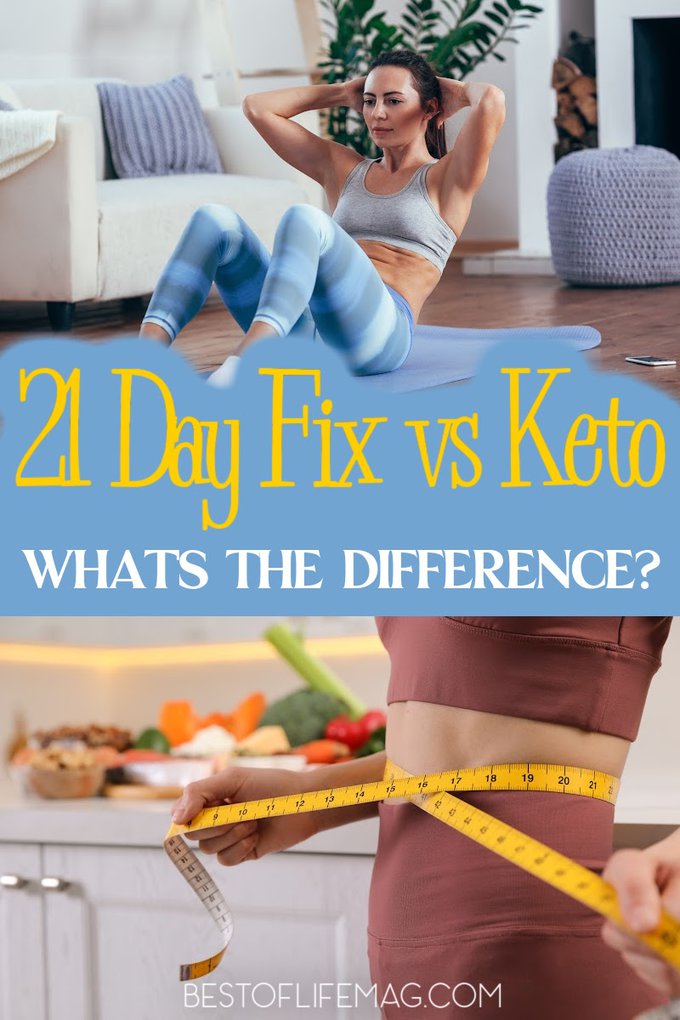 Maybe you are considering going to Keto to lose weight and have more energy but don't really know where to begin. There are plenty of health benefits to each approach, and each does work for its own reasons. It's helpful to know the basics of 21 Day Fix vs Keto before beginning any one of the diet plans.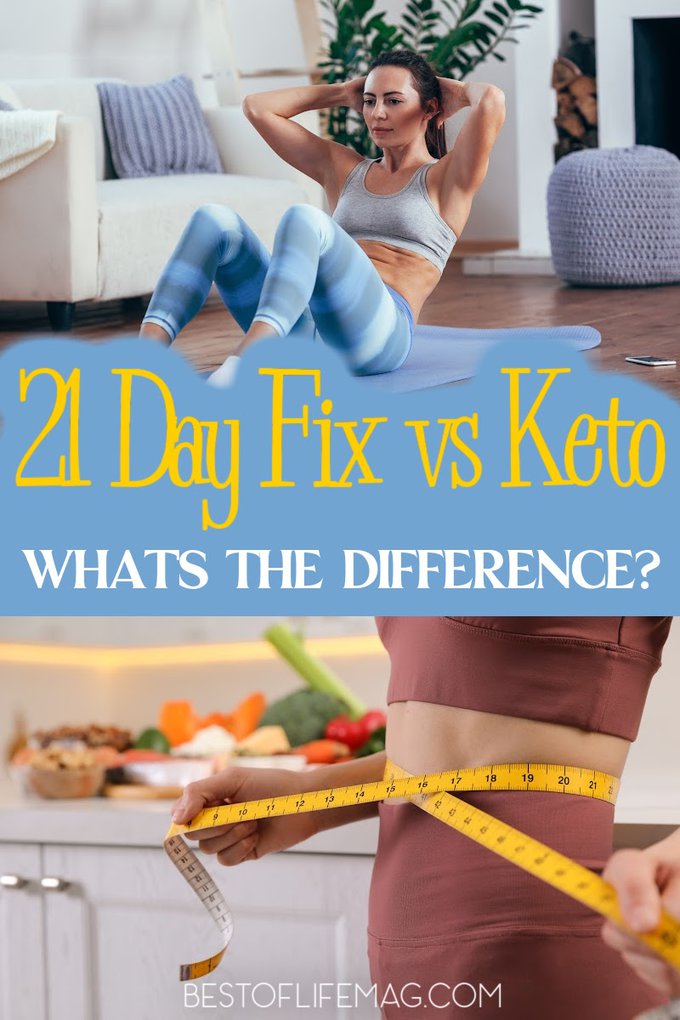 Before making a decision between 21 Day Fix vs Keto, you should know the differences so you're better prepared for success during your weight loss journey. The 21 Day Fix program is a meal planning, the portion-control system combined with pre-set, 30-minute workouts.
In the diet portion of 21 Day Fix, you learn to measure and divide your food between different food groups. The diet is somewhat calorie restrictive but allows for a variety of foods. The Keto diet is a high-fat, moderate-protein, carb-restrictive diet.
It doesn't necessarily restrict calories, and its original intention was not for weight loss; however, losing weight is a positive side effect. It also does not require any exercise.
21 Day Fix vs Keto | Food Portioning and Timing
The 21 Day Fix starter kit comes with 7 colored containers, each appropriately sized for the type of food you will fill it with. There is a container for vegetables, fruit, protein, carbs, healthy fat, cheese, and for seeds/oils. The program also provides a guideline for food and recipes for prepping your containers.
This is a simple way to measure food and restrict calories. Keto, on the other hand, does not require food portioning. A Keto diet is very specific about your "Macros", which are the daily proportion of protein, carbs, and fats that you eat, rather than calorie restriction.
The food choices you make each day are entirely up to you. The expectation is that you personalize your diet to your individual needs and goals. The timing of your meals will differ depending on your plan as well. During the 21 Day Fix, you will eat small meals every 2 to 3 hours based on your timed eating plan.
This will sustain your energy and keep your metabolism burning fuel when used along with the exercise program. With a Keto diet, you really only eat 2-3 times per day. You will also do some intermittent fasting.
This is how you force your body into a state of Ketosis, where you burn fat for energy rather than carbs.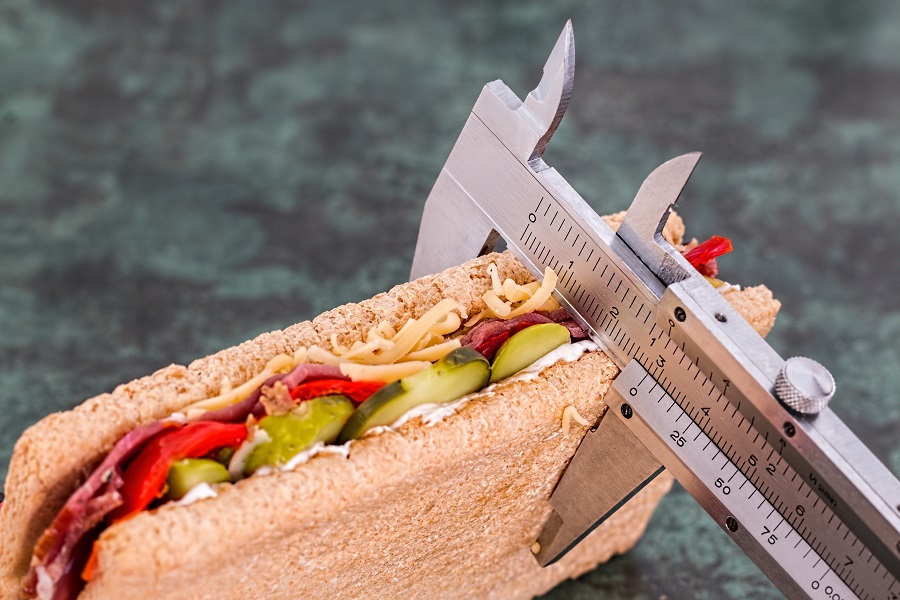 21 Day Fix vs Keto | Carbs
We hear about carbs everywhere; Out to lunch with friends, browsing through fitness pages on Instagram, at the gym, and everywhere you turn! To eat carbs or not to eat carbs? That depends on your diet.
A 21 Day Fix diet provides a portioned container for daily carbs. It measures about ½ cup. It also provides a separate 1-cup container for fruits and another for vegetables. For the average diet, this is calorie restrictive but also encourages variety.
On the other hand, a Keto diet does not differentiate between fruits and starchy carbs at all. Both are generally not permitted (since both are turned to sugar in the body and, therefore would kick you out of Ketosis).
Keto does not allow for grains (including corn), beans, or potatoes. It also limits fruits to a minimal amount of berries or melon. Vegetables, which are also a source of carbohydrates, are restricted in the Keto diet to leafy green and non-starchy. No carrot stick snacks on Keto!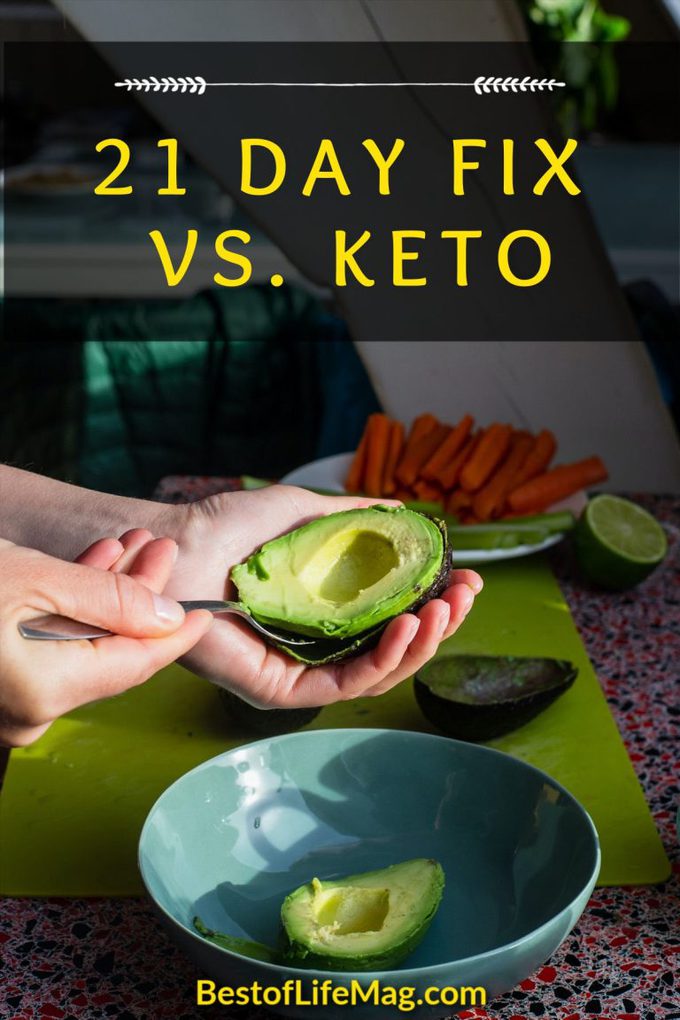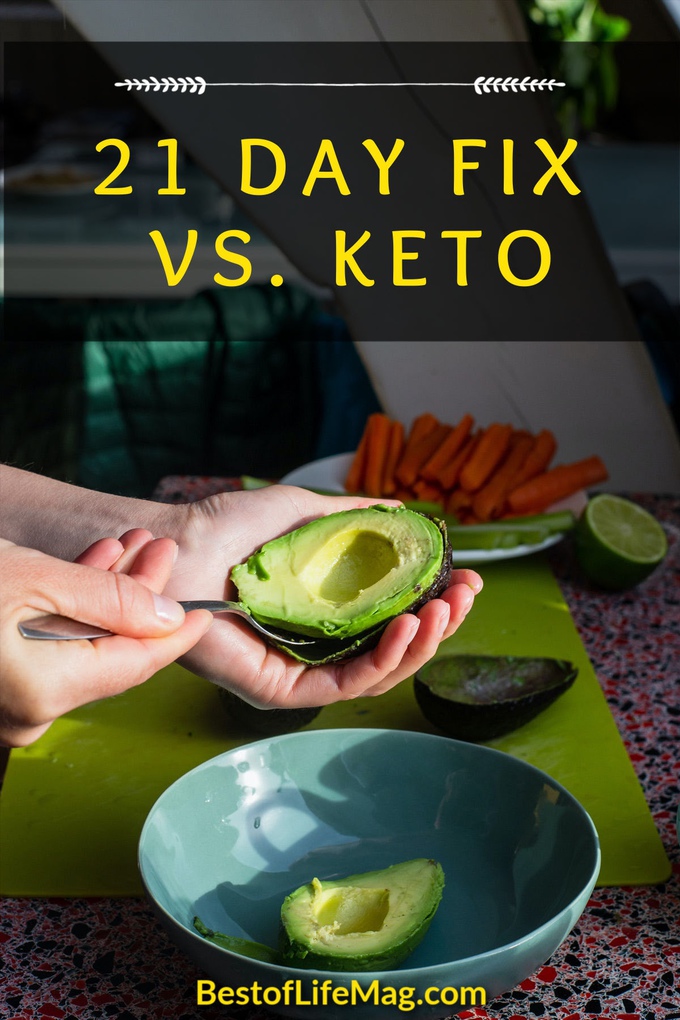 21 Day Fix vs Keto | Protein
Protein is an area where 21 Day Fix and Keto have plenty in common. It's where they differ that you need to focus on when deciding which path to choose. Both diet plans emphasize protein as a great way to feel satiated and fuel your body, and both provide a moderate amount of protein daily.
Their approach to protein differs. 21 Day Fix emphasizes lean protein like boneless, skinless chicken breast, fish, and ground turkey. A Keto diet prefers you eat a variety of quality-sourced protein but does not restrict its fat content.
Chicken, fish, duck, bison, and even a juicy full-fat steak is all approved on Keto. Full-fat dairy is the only dairy permitted on Keto. (Cheese lovers rejoice!) The 21 Day Fix, on the other hand, recommends dairy only when it is low fat with no added sugar (for example, plain 1% Greek Yogurt).
What about protein powders, and Shakeology? Shakeology is a great source of protein and nutrition on 21 Day Fix. It can help you feel full longer and give you energy after a workout. Shakeology is low on the glycemic index with just 9 grams of net carbs.
If you are trying to "Keto-ize" your 21 Day Fix, you may find that Shakeology is a good fit. If you are on a strict Keto diet, you might want to skip it.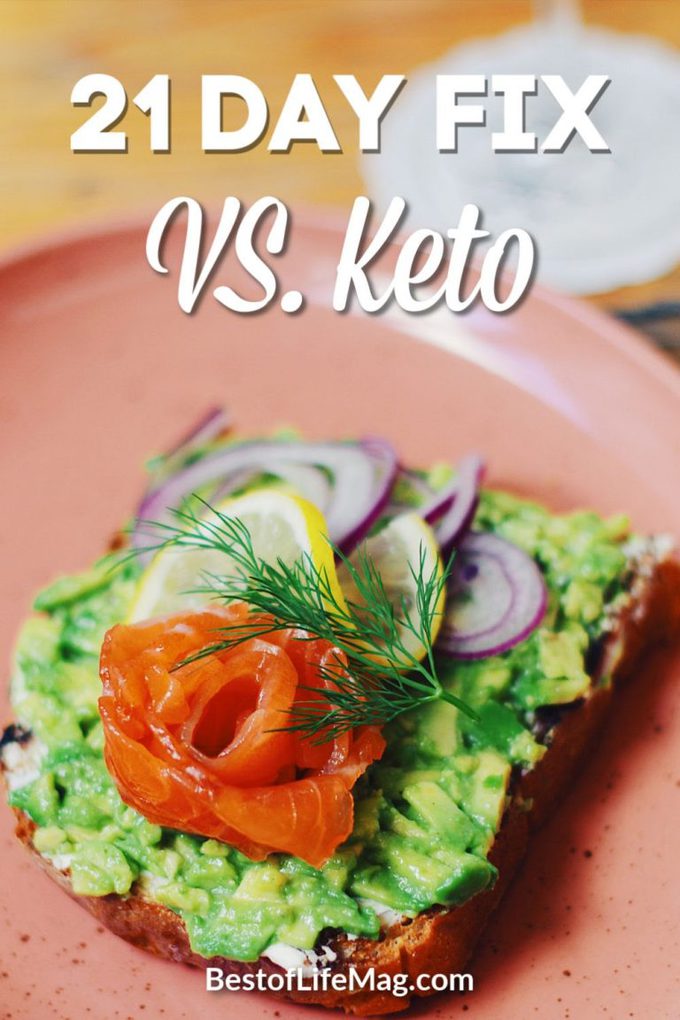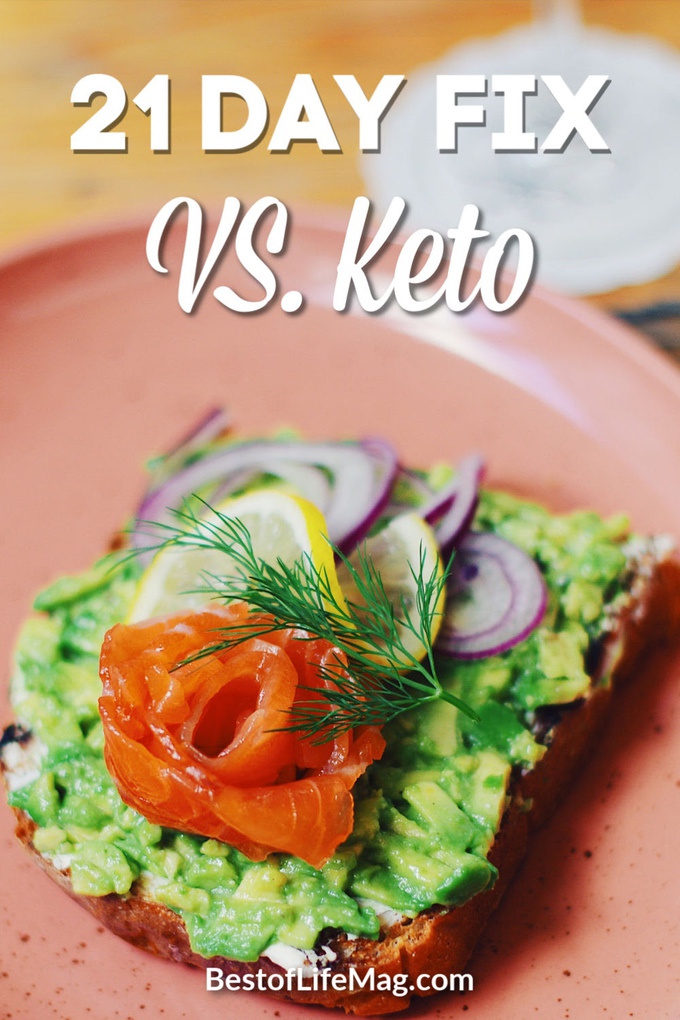 21 Day Fix vs Keto | Fat
This is probably the area where 21 Day Fix and Keto differ the most. 21 Day Fix has an approved list of healthy fats and oils, all to be used in small amounts. In fact, the "fats" and "seeds/dressings" containers on the plan are the smallest.
The "healthy fats" container is one-third a cup and the "seeds and dressings" provide just 2 Tablespoons. Keto is a high-fat diet. Its core objective is to restrict the body to just burning fat for fuel. Full-fat dairy, animal fats, and healthy oils are all the cornerstones of Keto.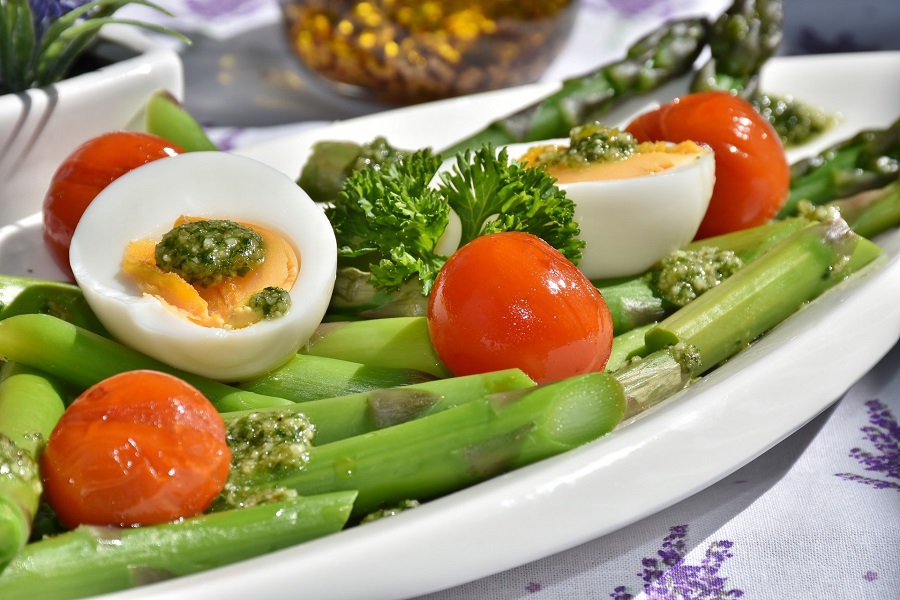 21 Day Fix vs Keto | Results and Benefits
Believe it or not, for as much as they are different, you will see results and benefits from either choice! What you decide is a choice that comes down to your personal preferences, how long you like to meal plan, and even how much you want to exercise.
If your goal is strictly weight loss and you want to have more energy, or if you are a beginner at meal planning and calorie counting, you may love the 21 Day Fix. They have thought everything out for you. It's a great way to learn how your body responds to different foods. It's easy to follow and the exercise plan will work!
You will lose weight on Keto too, but for a totally different reason. Your metabolism will adapt to burning fat for fuel, and many Keto dieters have reported increased energy, mental clarity, and focus as well as more stable blood sugar levels.
Meal planning is inherently easier since you eat less frequently and are more restricted. However, counting macros and intermittent fasting isn't for everyone. You should be fully committed before starting a Keto diet, but many find that it works quickly and is easy to stick to.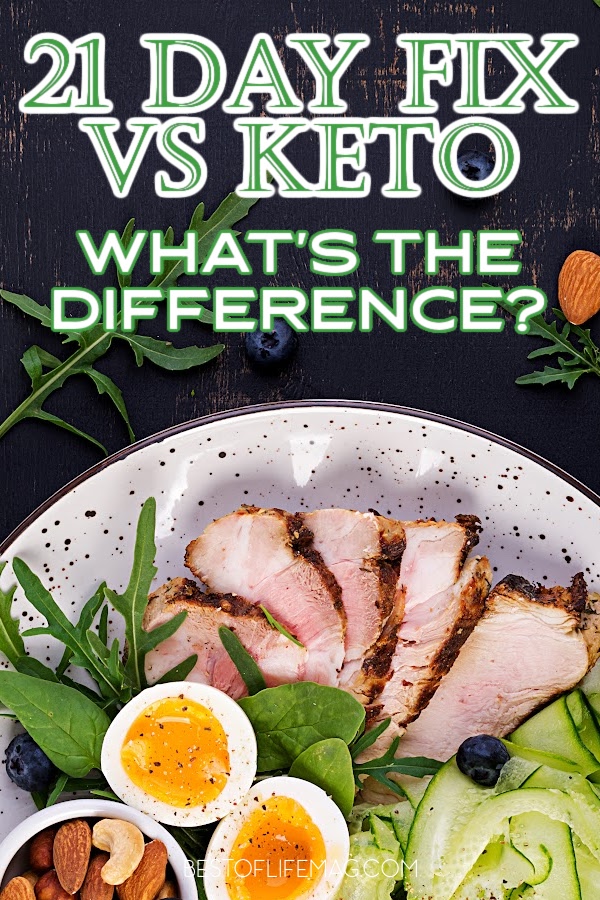 More 21 Day Fix and Keto
Keto vs Paleo Diet: What's the Difference?. | The paleo diet is another option you can use to lose weight.
Keto vs Atkins: Low Carb Diet Differences. | Atkins is a low carb diet of sorts as well, but how does it compare to keto?
Whole30 vs Keto Diet: What's the Difference?. | Whole30 is a 30-day diet that can help you get results as well.
21 Day Fix Workout Order | Schedule & Tips for EACH Workout. | Physical activity is very important if you want to lose weight.
10 Tips for Starting a Ketogenic Diet | How to Start a Keto Diet. | There have been plenty of people who have found success from ketogenic diets; they have some tips for us all.