Low Carb Healthy Breakfast Wraps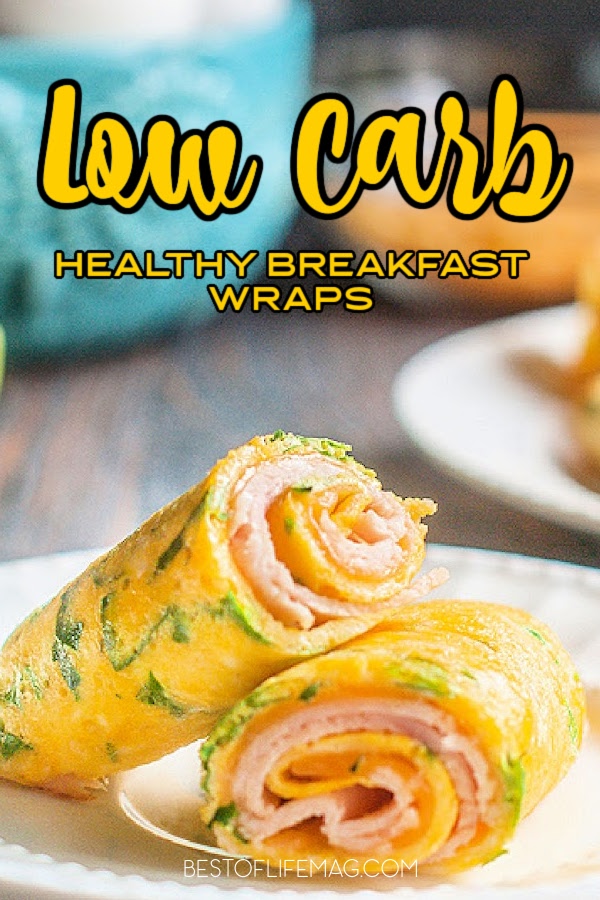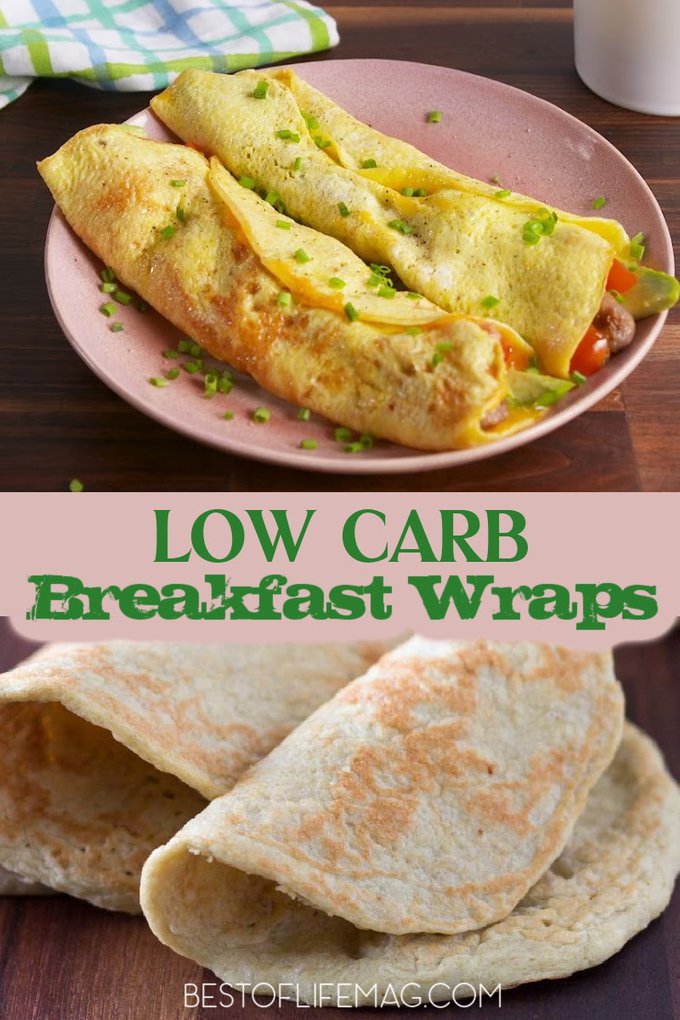 When you're on a low carb diet, preparing food ahead of time for the most important meal of the day is critical. You are counting carbs and likely your macros. Knowing every ingredient in your meals is crucial. So, what kind of breakfast is healthy, low carb and easy to prep ahead and hold in one hand? Low carb healthy breakfast wraps of course!
These low carb healthy breakfast wraps are perfect for mornings or anytime you need a quick, easy, and healthy meal. When you are on any kind of meal plan or diet, meal prepping and planning ahead can really seem like a lifesaver. Planning ahead is especially helpful when you need to have a healthy breakfast ready for the inevitably busy, on-the-go mornings (which, if we're being honest, seem like most mornings these days).
Low carb healthy breakfast wraps are a simple way to roll your breakfast up in one handheld serving of yum. But coffee shops and fast food restaurants serve up breakfast wraps that will blow your daily serving of carbs in just a few bites. Having a few of these breakfast wraps neatly stored in your refrigerator will make your morning a breeze.
Grab one, maybe heat it up for a few seconds, and be on your way — without the drive-thru lines or hassle of a morning stop. Many of the recipes are Keto diet friendly as well. These recipes really make it easy to start your day off right. Most can be made with the usual breakfast ingredients: eggs, bacon, and a veggie here and there.
Low Carb Breakfast Egg Wrap | Forkly
Low Carb Breakfast Wrap | Delish
Keto Breakfast BLT | Crafty Morning
Herb Turkey Egg Wrap | My Life Cookbook
Low Carb Breakfast Burrito | Living Chirpy
Low Carb Healthy Breakfast Wraps
Some wraps get a little more "gourmet" with fresh herbs, homemade wraps, and avocado. Any and all of these delicious little wraps are perfectly suited for your low carb diet. But one of the most interesting things you will find is what is used to replace the wrap itself.
Eggs, more specifically scrambled eggs can make for a great wrap. You get protein from the eggs, they add zero carbs, and you can hold them in your hand. The trick is going to be perfecting the omelette cook of scrambled eggs. But once you got it down, your world will open up to new possibilities.
Keto Breakfast Egg Wraps | A Spicy Perspective
BLT Egg Salad Lettuce Wraps | Easy Low Carb
Super Easy Keto Egg Wraps | Ditch the Carbs
Low Carb Egg Wrap | Feel Good Foodie
Almost Zero Carbs Wraps | Low Carb Maven
Low Carb Wraps
You are correct in thinking that tortillas don't make for great low carb healthy breakfast wraps. However, there are low carb options out there. Low carb tortillas are nothing like low carb bread. Meaning, you can enjoy low carb tortillas, who actually enjoys low carb bread from the store?
Low carb wraps usually come with only a few carbs. This means you will still need to count them into your carb count for the day. But low carb wraps are still low enough in carbs that they could work depending on what you plan on eating throughout the rest of the day.
Easy Low Carb Egg Wraps | The Fit Fork
Low Carb Egg Wraps | Step Away From the Carbs
Bacon Wrapped Spring Rolls | Tip Buzz
Ultimate Breakfast Roll-Ups | Ruled
Keto Breakfast Wrap | Bulletproof
More Low Carb Recipes
Low Carb Crockpot Meatballs | Meatballs fit into a low carb diet so well. They usually have very low carb naturally, which means all you have to worry about is the sauce.
Low Carb Buffalo Cauliflower Bites Recipe | Buffalo cauliflower is an easy snack to make and fits into your diet plan with ease.
Easy Crock Pot Chicken Tortilla Soup Recipe | Crockpots can help you make even more healthy recipes than you may have thought possible.
Ketogenic Crockpot Bacon and Chicken Recipe | Bacon is amazing. The fact that bacon fits into a low carb diet is enough to make everyone want to lose weight.
The Best Keto Bread Recipe | Low Carb Bread Recipe | Bread is the opposite of bacon but necessary. Luckily, there are some ways to make low carb bread.